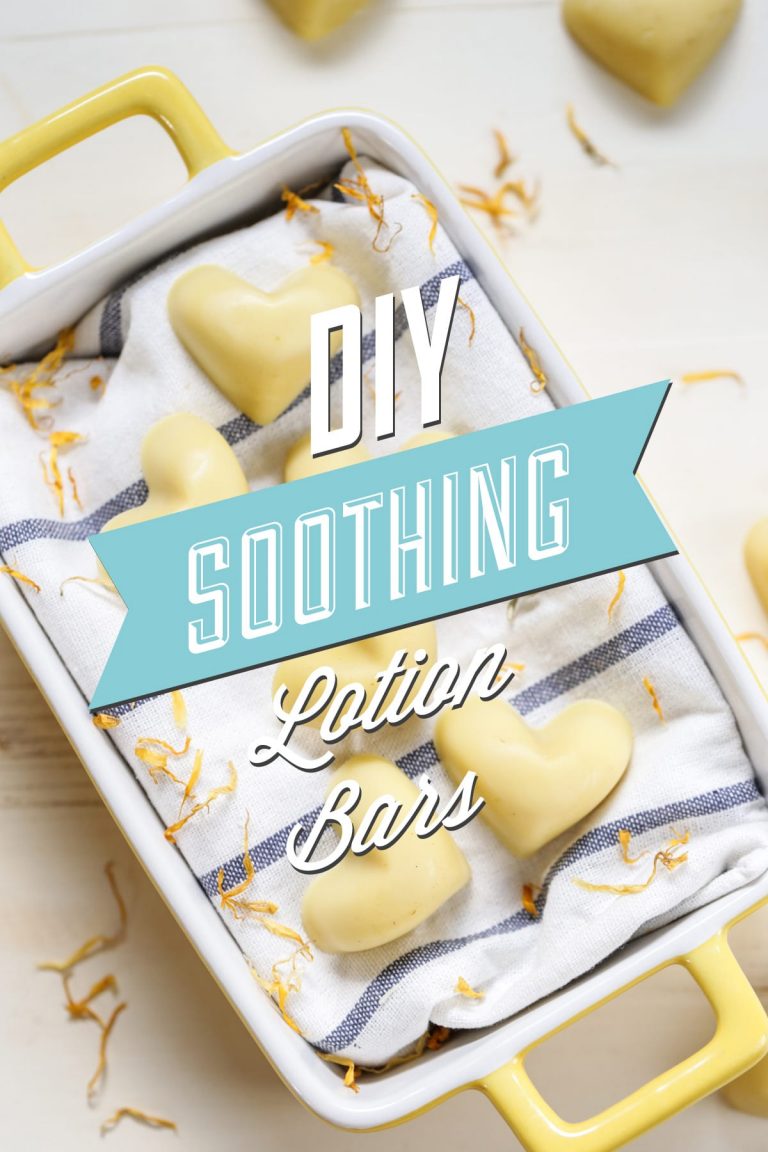 This may sound silly coming from a girl that's been living in what's considered spring weather, for 90% of you, for over 6 months now (Florida… what can I say?), but I'm going to say it…
The warmer months have finally arrived. Woohoo!

Even this Florida gal is feeling the change in the seasons. In Florida this means tourists are visiting the beaches, my garden is starting to flourish, and the kids are requesting to spend hours outside each day.
No matter where you live, or what the entrance of spring may look like, I think most of us are finally feeling the need to break out the shorts and flip-flops and bask in the sun. And that's exactly why I'm here today, to help you enjoy the sun during these warmer months.
This sudden urge to break-free from our houses and spend hours upon hours outside is not always welcomed by our skin, at least not mine.
My fair skin doesn't enjoy the same enthusiasm for long hours in the sun as much as I'd like, so precautions must be taken. This usually means a good sun hat, a nice layer of protective clothing, some homemade sunscreen, and plenty of H20. I'm quite the bathing beauty at the beach. "Um lady, it's summer time, not winter!" My children have also inherited my shade-lovin' skin, so they get to enjoy the same extra precautionary measures.
Despite even the best precautionary measures, there are times when our skin gets a bit too much sun and some TLC is needed. My go-to natural remedy is usually aloe vera since its cooling properties soothe and comfort. This year I decided to think ahead and plan for the warmer months of beaches and parks and create a soothing lotion that won't leave my skin all slimy (yea, I'm talking about you Mrs. Aloe Vera), but will still provide a soothing relief for those times when the skin needs some TLC.
Let me introduce you to my new little spring/summer friends: DIY Soothing Lotion Bars. Say "hi" little guys.
DIY Soothing Lotion Bars are super easy to make, requiring just a few natural ingredients which you probably already own if you're into making homemade products. Each ingredient is specifically blended together to provide the skin with ultimate soothing comfort. Even if your skin never gets to the point of needing TLC because you tan rather than fry, these bars can be used anytime you'd like. They don't need to be reserved just for those times of TLC skincare. These bars are easy to carry in a purse and make lovely "I hope you have a soothing summer" gifts.
Let's take a look at a just three of the many soothing ingredients in these lotion bars:
Calendula: This well-respected healing herb works to reduce the damage from extra sun exposure and soothe irritated skin with its anti-inflammatory properties. I also use this herb to make homemade boo-boo cream.
Chamomile: Yep, this is the same stuff I drink at night before reading my favorite book. Chamomile contains flavonoids which help to protect the skin from free radicals and damage from the sun. The soothing herb is sometimes used to help conditions such as: rashes and acne.
Lavender Essential Oil: This healing essential oil helps soothe the skin and speed up the healing process with its anti-inflammatory properties.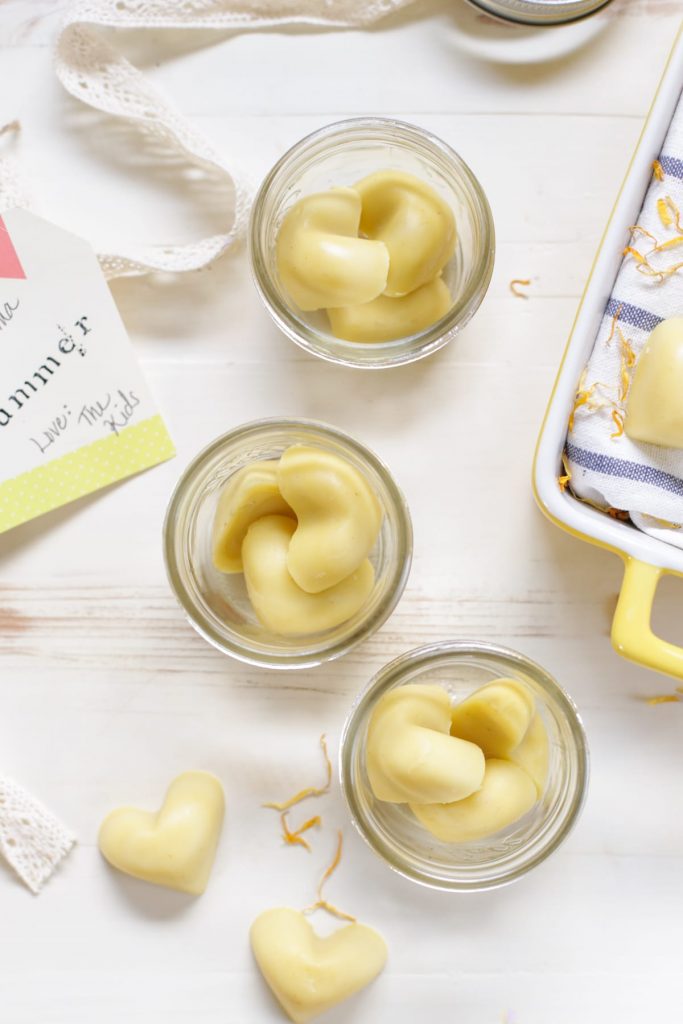 To get you started with this simple spring/summer project, I've teamed up with Plant Therapy to show you exactly how to make your own DIY Soothing Lotion Bars.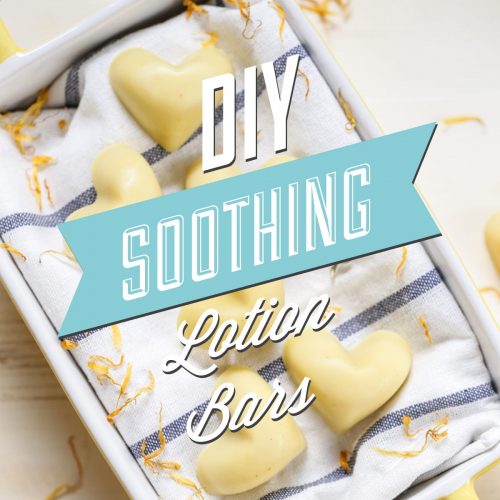 DIY Soothing Lotion Bars
DIY Soothing Lotion Bars are super easy to make, requiring just a few natural ingredients which you probably already own if you're into making homemade products.
Instructions
In a double boiler (or a pot filled a quarter of the way full with water and a heat-safe bowl over the top), melt the coconut oil and jojoba oil (already in liquid form) together. Once melted, add the dried herbs: calendula and chamomile. Place a lid over the top of the double boiler. Over medium heat, infuse the herbs in the oils for 30 minutes. By the end of this time the oil should change color from a light yellow to a dark yellow/orange.

Separate the herbs from the oil by straining the oil through a fine mesh sieve. Discard the herbs (or compost in a garden). Wipe the double boiler to remove any leftover herbs. Then return the oil to the double boiler. Bring the heat back to medium-high (enough to get the water underneath boiling). Add the shea butter and beeswax to the infused oil, and stir until melted.

You'll need to work quickly during this next step:

Turn off the heat and remove the liquid lotion from the heat. Add the lavender oil. Immediately pour the liquid lotion into the mold(s). There's no need to grease the mold(s) before adding the lotion. The lotion bars will require 10-30 minutes to fully set, depending on the temperature in your workspace. Remove the bars from the mold and store in an air-tight container until needed.
Don't forget to make extra lotion bars for family and friends, or your child's teacher. These bars are the perfect warm weather gift! DIY Soothing Lotion Bars are safe to use on children.
Disclosure: This post was written as a collaboration with Plant Therapy.  As a blogger, I'm privileged to partner with companies making a difference in the natural and real food world.  I only partner with companies and products I 100% love and believe in. I'm not an affiliate for Plant Therapy; I simply enjoy their oils
 More DIYs You May Like:
How to Make DIY Healing Boo-Boo Cream