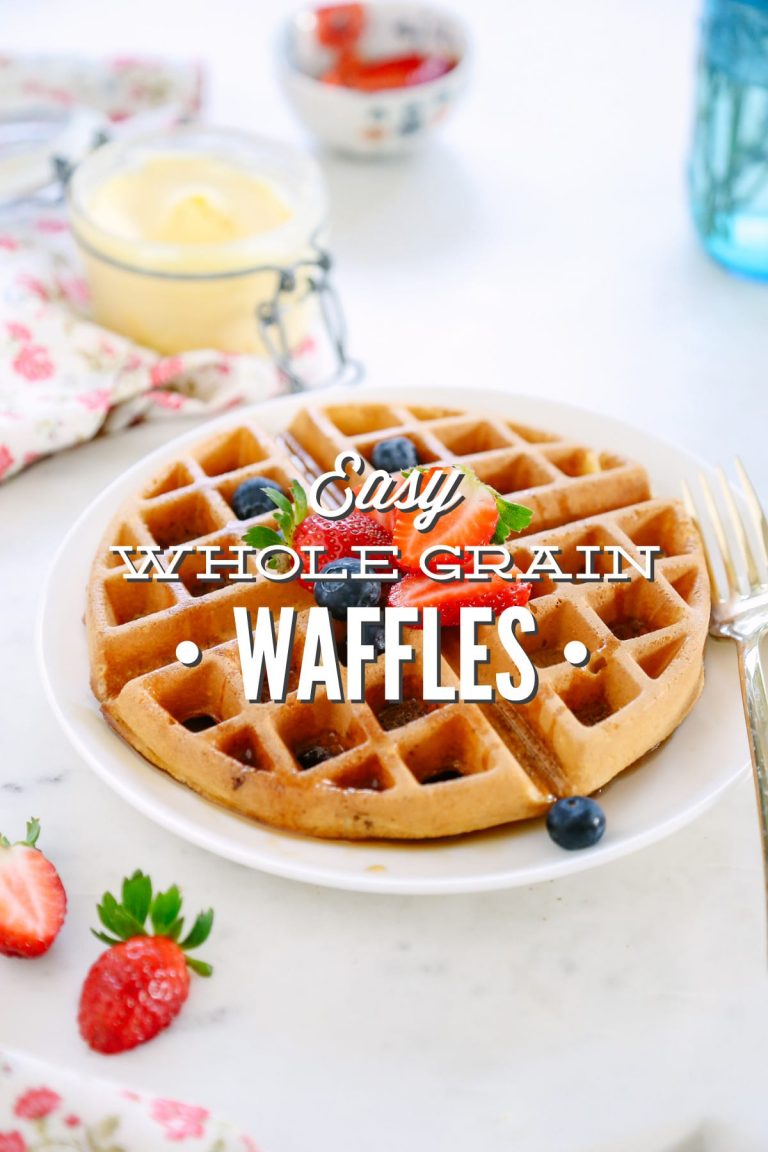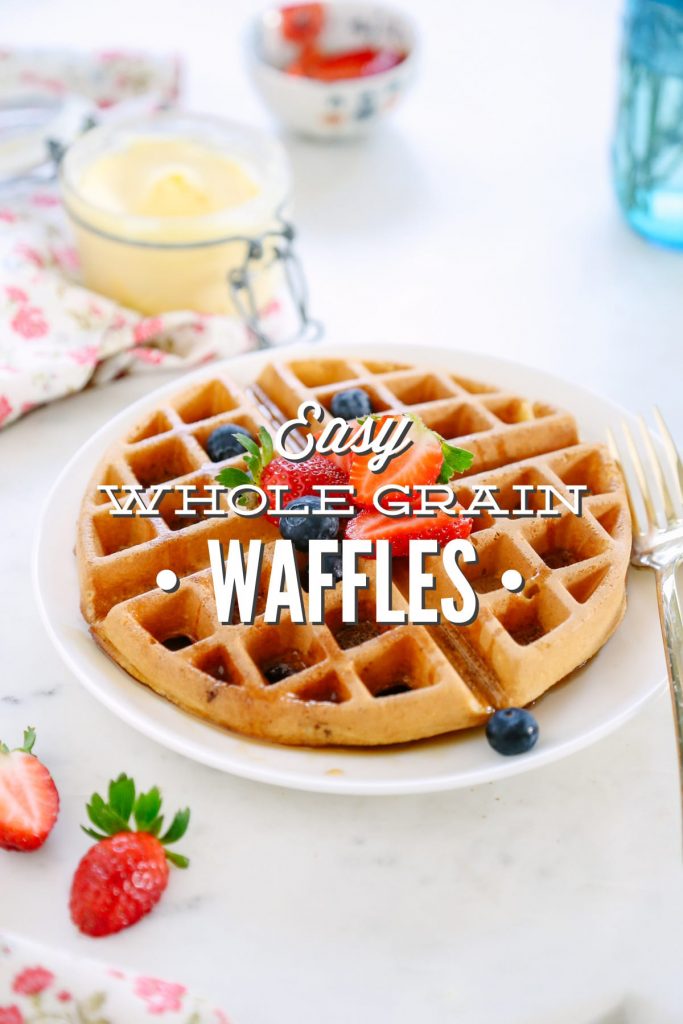 Sunday afternoon isn't a normal meet-up time for us, but since I missed our Friday DIY time, I wanted to stop in and say "Hi!! I'm still here." As a peace offering for missing our Friday DIY chat ;), I brought waffles and coffee. Okay, the internet version of waffles and coffee. If I could physically deliver both to you, I would. These waffles (and of course, coffee) are just too good to miss out on.
PS: I have a super fun DIY to share tomorrow, just in time for spring break!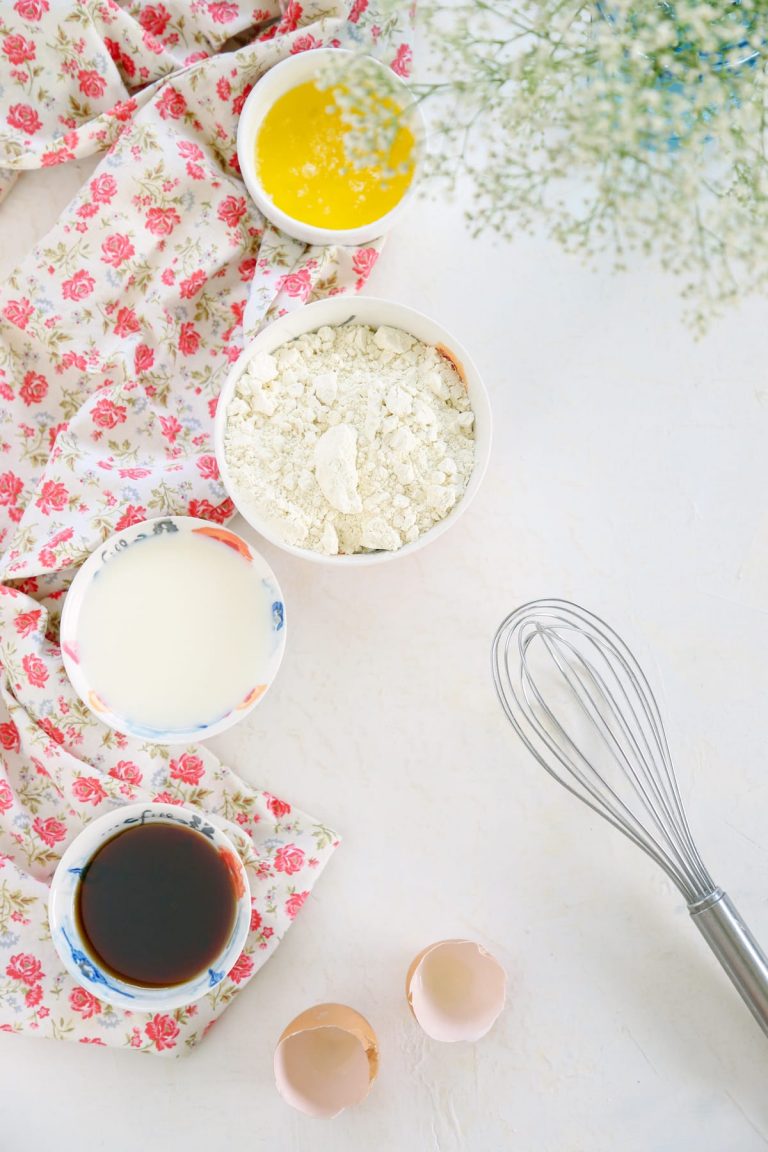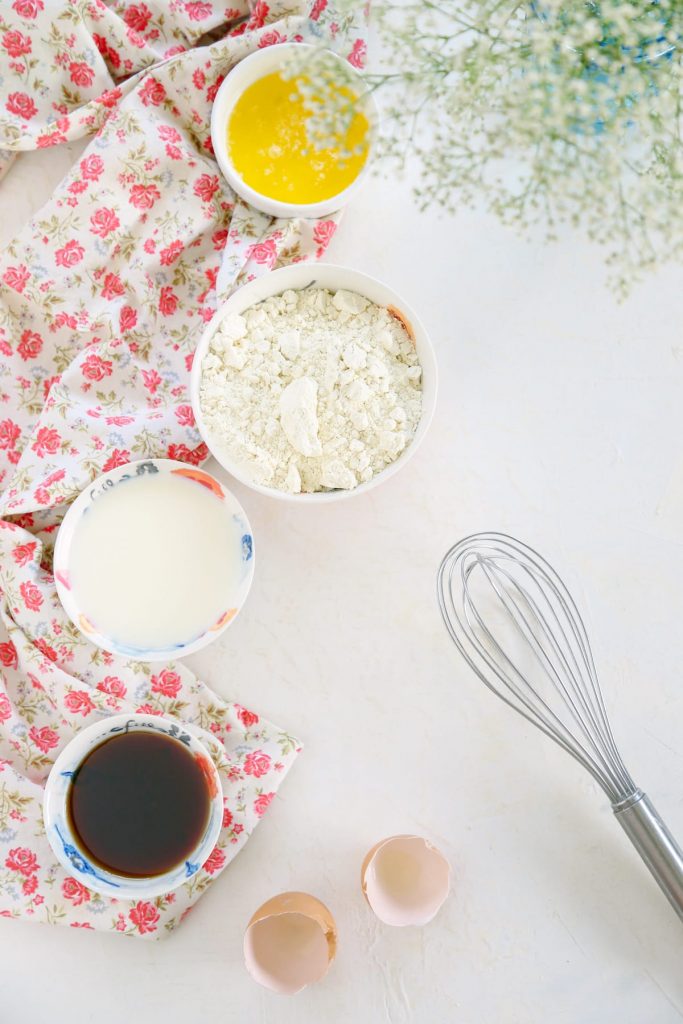 Before our real food days, packaged and overly-processed freezer meals reigned supreme in our home. For breakfast, this meant waffles, breakfast sandwiches and burritos, and anything else that could be popped in the microwave or toaster.
After we decided to clean up our eating habits, I began to realize that the freezer meals from the store just weren't going to make the grocery list anymore. I'll admit, panic set in. What are we going to eat every morning? I don't have time to take a shower, make a healthy breakfast, and get out the door on time. That's when my real food lightbulb moment happened, If _______ (insert a freezer-friendly food company) freezes 'food,' I can do the same.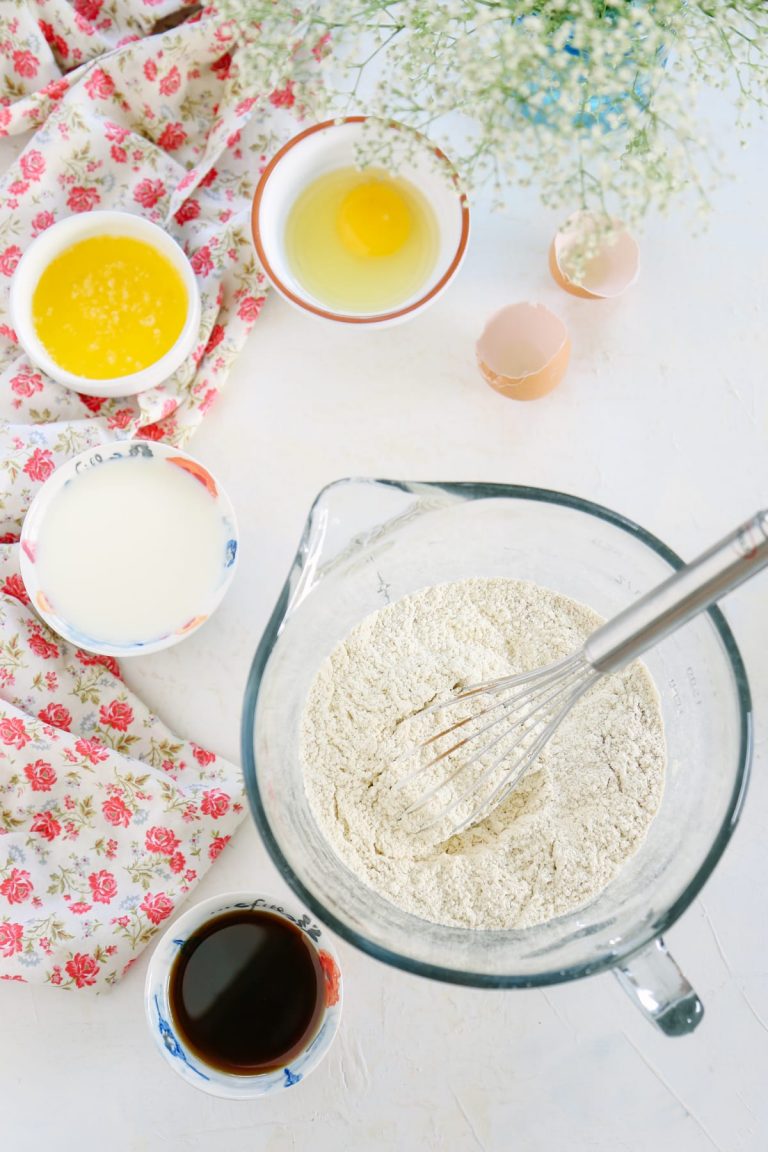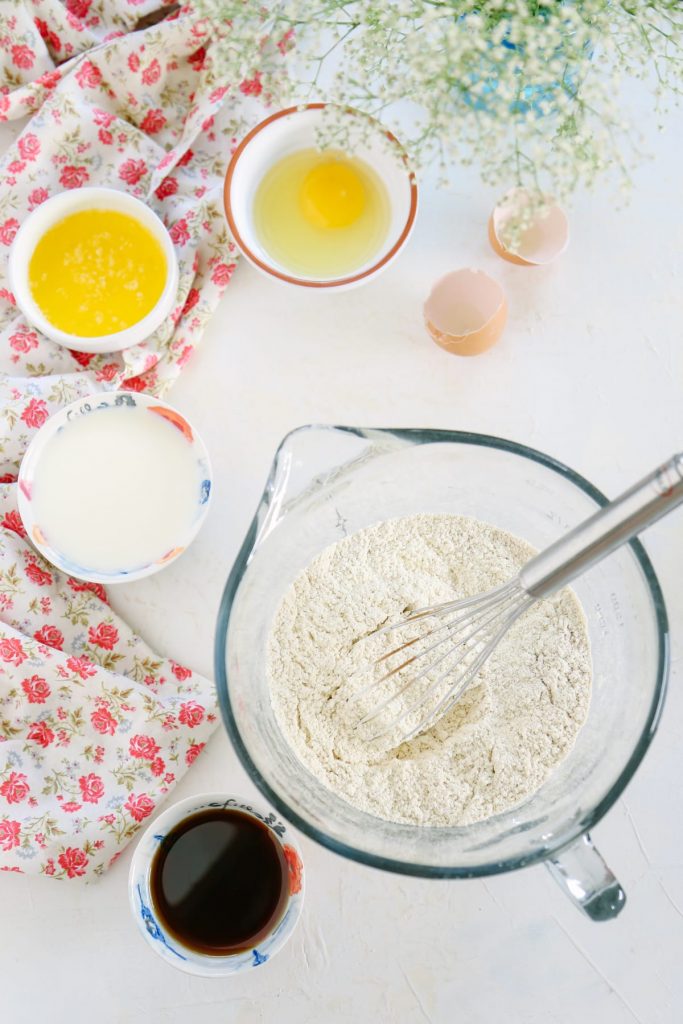 Our switch to real food was a gradual process. The first processed breakfast food I swapped out for real food was waffles, because we loved Eggo brand waffles.
Once I had a good homemade waffle recipe, I started making homemade waffles every Saturday morning, and with a bit of planning, I decided to double the waffles and store the extra in the freezer for later in the week. By planning this one change, we were able to swap out processed freezer waffles during the week (and the weekend) for a real food version. #realfoodwin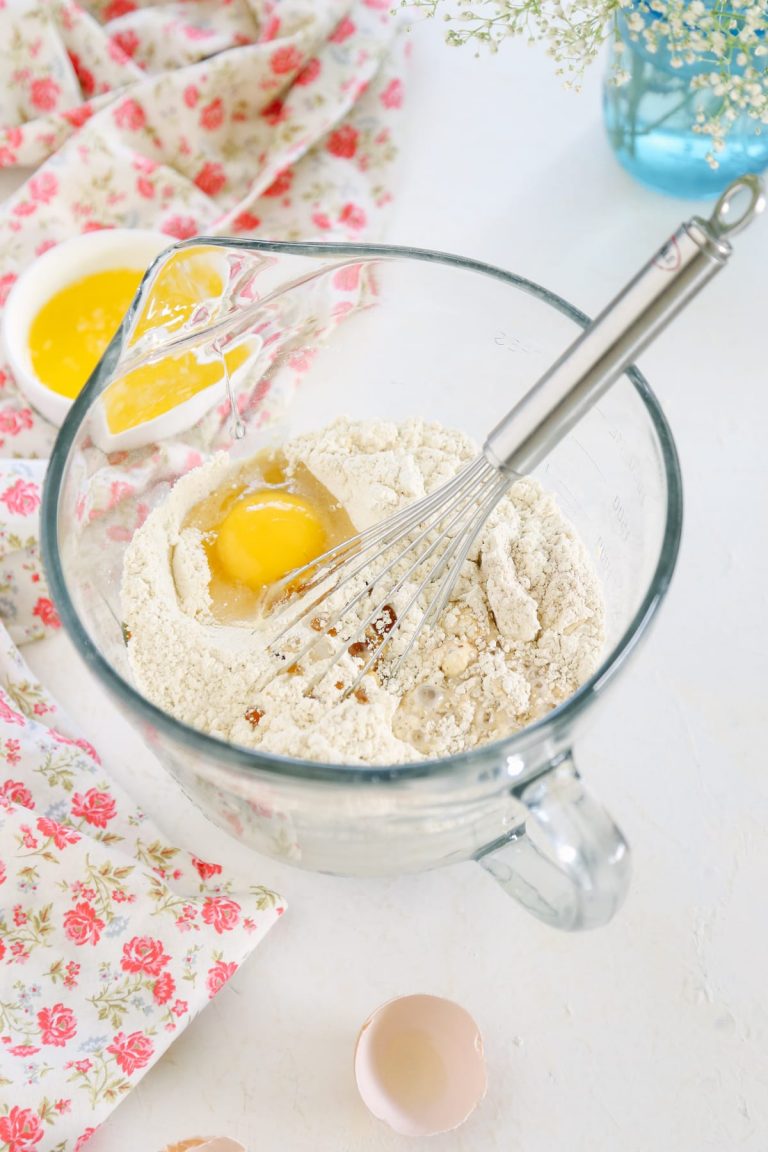 This one little swap gave me the confidence boost needed to make other swaps. Since I already had the flour, maple syrup, butter, milk, and eggs in my kitchen, I found that other swaps were possible later on: experimenting with homemade bread, pancakes, and biscuits.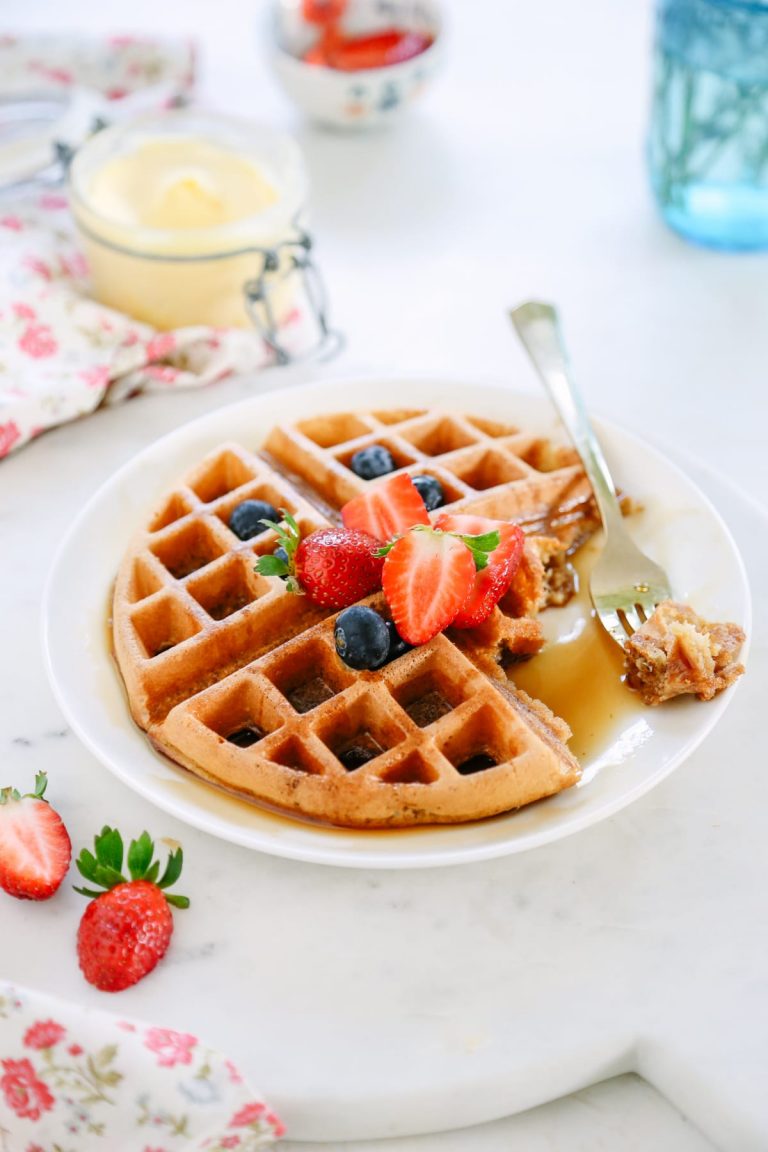 I hope my story encourages you to make one swap this week, and continue to make real food swaps each week or every few weeks. Plan for this swap and make it happen! Small, practical changes are the building blocks to a doable long-term real food lifestyle. Let's take our lesson from the tortoise…slow and steady always wins the race.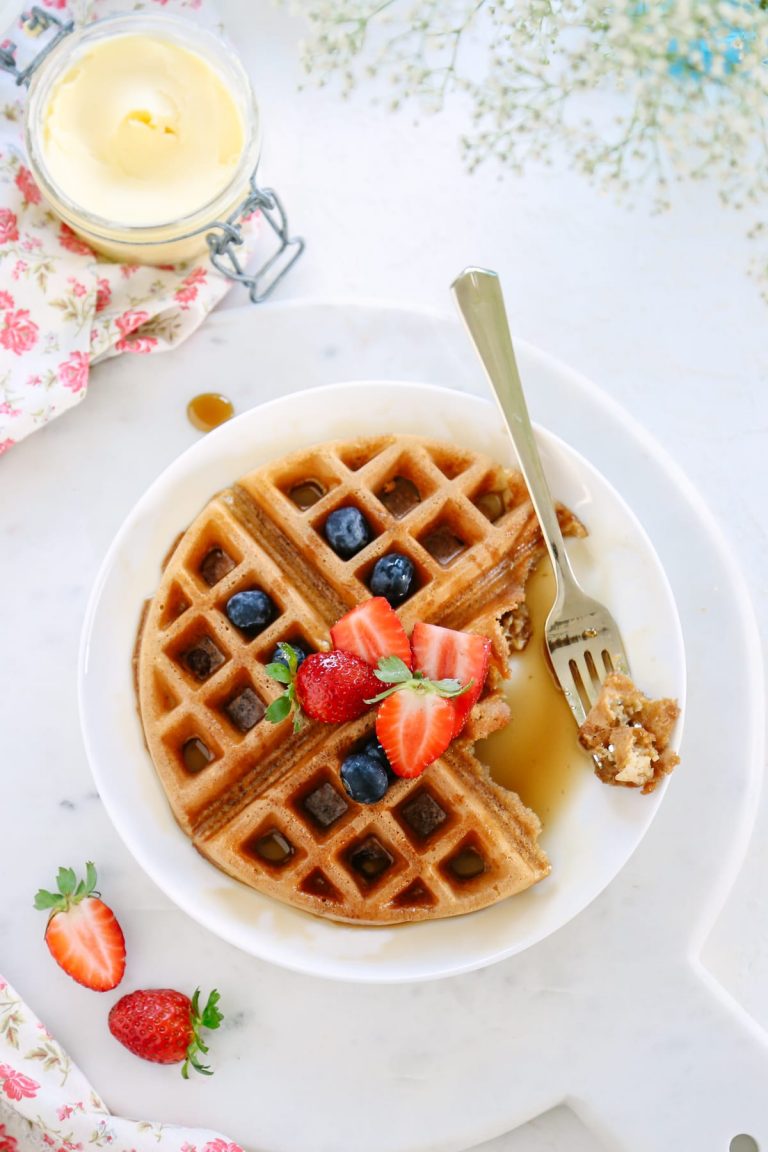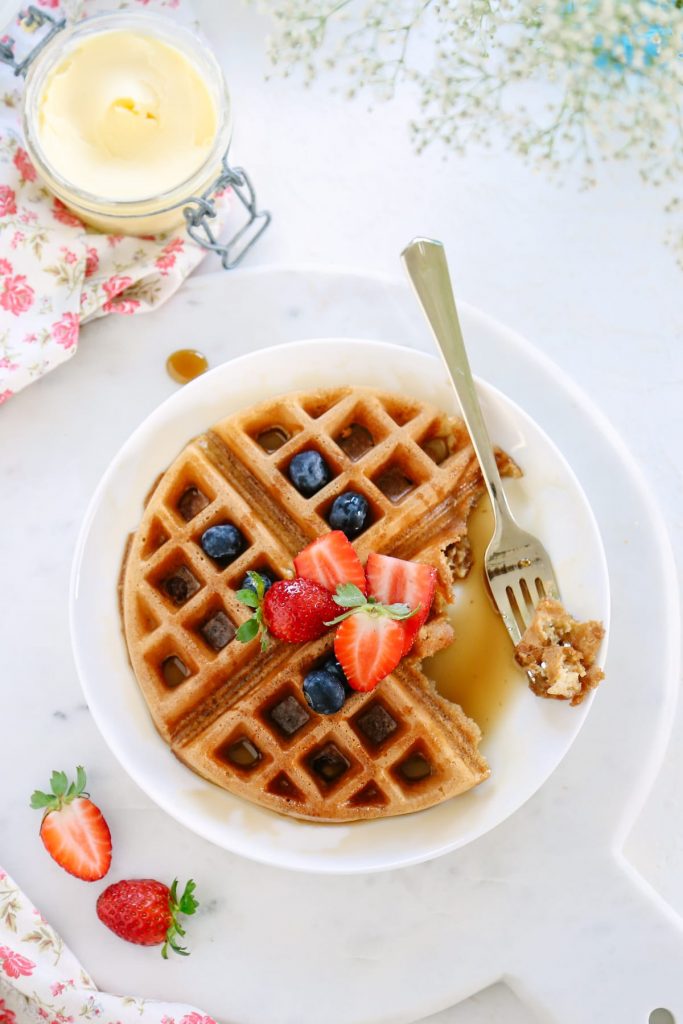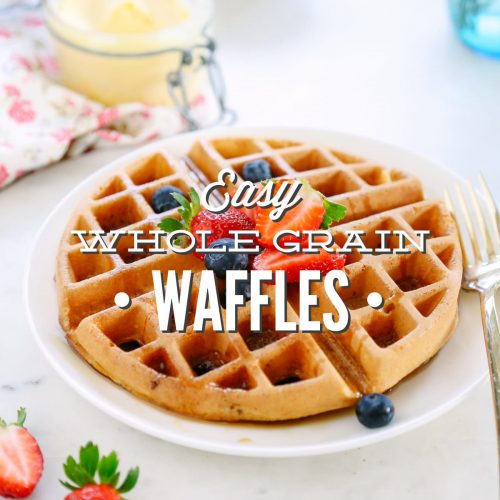 Easy Einkorn Waffles (Freezer-Friendly)
This recipe is made with einkorn flour, an ancient grain, which creates fluffy and light waffles that are perfect for a Sunday morning. Or make the waffles in advance, freeze them, and enjoy throughout the week!
Instructions
In a large bowl, whisk the dry ingredients together. Then add the wet ingredients directly to the bowl. Whisk to combine all the ingredients. Let the batter rest for 10 minutes on the counter, as einkorn needs time to slowly absorb liquids. Grease a waffle maker, then pour 1/4- 1/2 cup of batter into the waffle maker at a time. I use 1/2 cup since my waffle maker is very deep. Cook until crispy on the outside. I use a

.

To freeze the waffles, cut the waffles into smaller pieces so they'll fit in your toaster. Freeze the waffles in a freezer baggie or container in one single layer. I like to line my bag with parchment paper first to give the bag a bit of structure. Freeze the waffles for up to 2 months. Simply pop the waffles in the toaster, and enjoy!
Nutrition
Calories:
235
kcal
Carbohydrates:
34
g
Protein:
5
g
Fat:
8
g
Saturated Fat:
4
g
Cholesterol:
41
mg
Sodium:
156
mg
Potassium:
260
mg
Sugar:
8
g
Vitamin A:
295
IU
Calcium:
136
mg
Iron:
1.7
mg
Flour Note:
Einkorn is known as the oldest variety of wheat making it an "ancient" grain. The ancient grain is believed to have originated in the Tigris-Euphrates region and is possibly the main grain referenced in the earliest accounts of the Bible.  To put it simply, einkorn is the wheat men were eating in the earliest days before modern-day wheat varieties. While modern wheat has undergone hybridization, einkorn still holds true to its original properties. Einkorn is slowly gaining popularity, but is still grown in only a few regions in Europe.
The sweet, ancient grain has a lighter texture and taste than modern-day wheat, and contains a more favorable gluten ratio. People with minor gluten sensitives may be able to consume einkorn without the issues associated with whole wheat due the lack of D-genome, however, einkorn is not gluten-free. Einkorn is packed with nutrition, containing high levels of protein along with the antioxidant beta-carotene lutein and minerals.
Einkorn looks and tastes similar to white flour, so it's the perfect healthy flour to use when making cakes, cookies, and bread. Einkorn is sold in some health food stores and online.
If you don't have access to einkorn, white whole wheat flour may be a substitute in this recipe; however, I haven't personally tried making this flour swap.