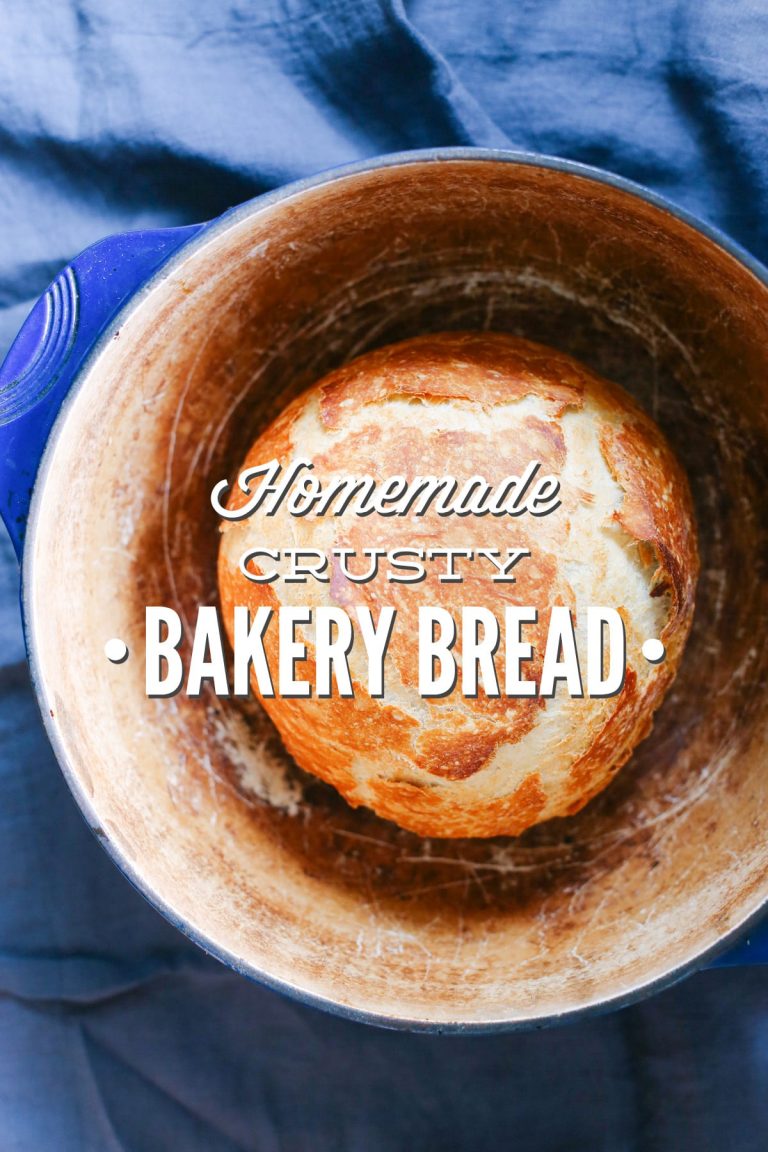 Back when I first started this blog I shared a recipe. A bread recipe that's perfectly divine. Crusty on the outside, soft on the inside. A bread that resembles fresh bakery bread in both texture and taste. Sounds perfect, right? Oh, it is, but one issue.
One slight issue.
That divine bread goes against much of how we eat today. I've debated taking down that recipe because it's both lacking in beauty (you can view the embarrassing post here and be grateful my blogging and photography skills have improved slightly) and wholeness.
What could possibly be so wrong about an oh, so perfect bread?
First, it's made with white flour. I know, sinful!
Second, it isn't soaked or sprouted.
It's just one big ol' loaf of white, crusty fresh-from-the-oven bread.
Now, I realize the outcry a white bread recipe may elicit from my real foodie, purist friends. I know, I struggle with the idea of a huge white loaf of delicious bread too, but I've learned to embrace this white loaf of pure heaven. Before you hit that exist button, please let me explain.
I truly believe real homemade, from scratch food is about bringing family together in the kitchen and the garden and celebrating the time spent preparing food made with basic ingredients. I believe there is a culture we build behind food when we eat in this way. Today, it seems so many of us are so focused on what we shouldn't be eating, that we lose sight of the goodness we can be preparing in our kitchens and the culture of homemade food we can cultivate with our children. It's important to eat for nourishment and nutrition, but it's also important to eat with the idea of not making homemade food into a "good" and "bad" laundry list. Dissecting every last morsel. Homemade food is meant to be prepared with love and celebration. With culture and tradition and the idea of bringing delicious ingredients together to be enjoyed.
With that said, this bread is one that cultivates a culture of tradition in my kitchen. The earthiness of this bread, the time spent preparing it, and the nourishing soups and big salads we enjoy it with will forever be etched in my children's memories. How every fall the big, well-loved dutch oven is dusted off and the white flour bag is broken open. That my dear readers, is what real, homemade food is meant to be. A joyful memory, a tradition, not based on fear, but instead joy and delight.
So, while I truly strive to soak and sprout most of our grains and use whole sources such as whole wheat, there are times a lovely loaf of crusty white bread just must be made, broken at the table, and slathered with fresh butter.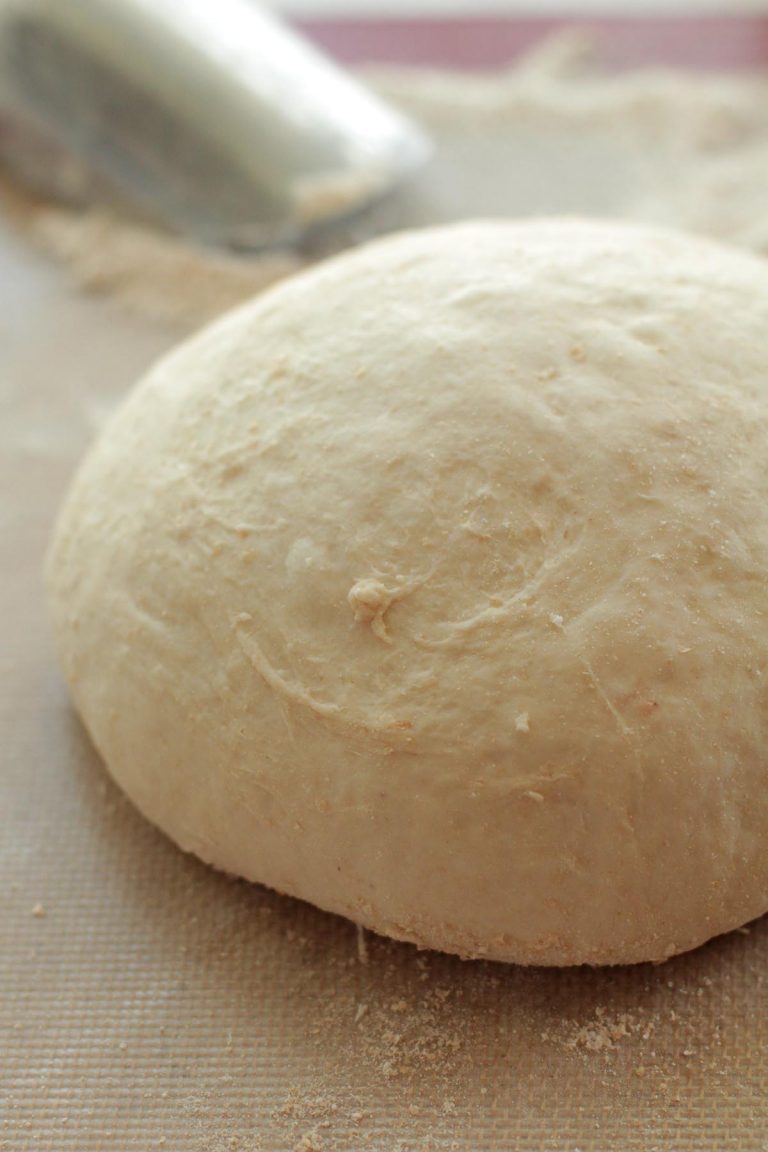 I've been asked if this bread can be made with 100% whole wheat. Here's my answer, "NO".
While it can be done, you will be sacrificing so much in the taste and texture departments. Truly the white flour makes all the difference. This isn't sandwich bread. We don't consume this crusty bread every day. It's a treat and homemade treats are meant to be enjoyed and savored. A treat that's made in our kitchen, by our hands, creating a love for fresh, scratch cooking. And a family tradition and culture of made-with-love food.
If you don't agree, it's okay. I'll be back to posting soaked, sprouted, and all sorts of other goodness later. So sit tight while I tend to some delicious white, crusty goodness.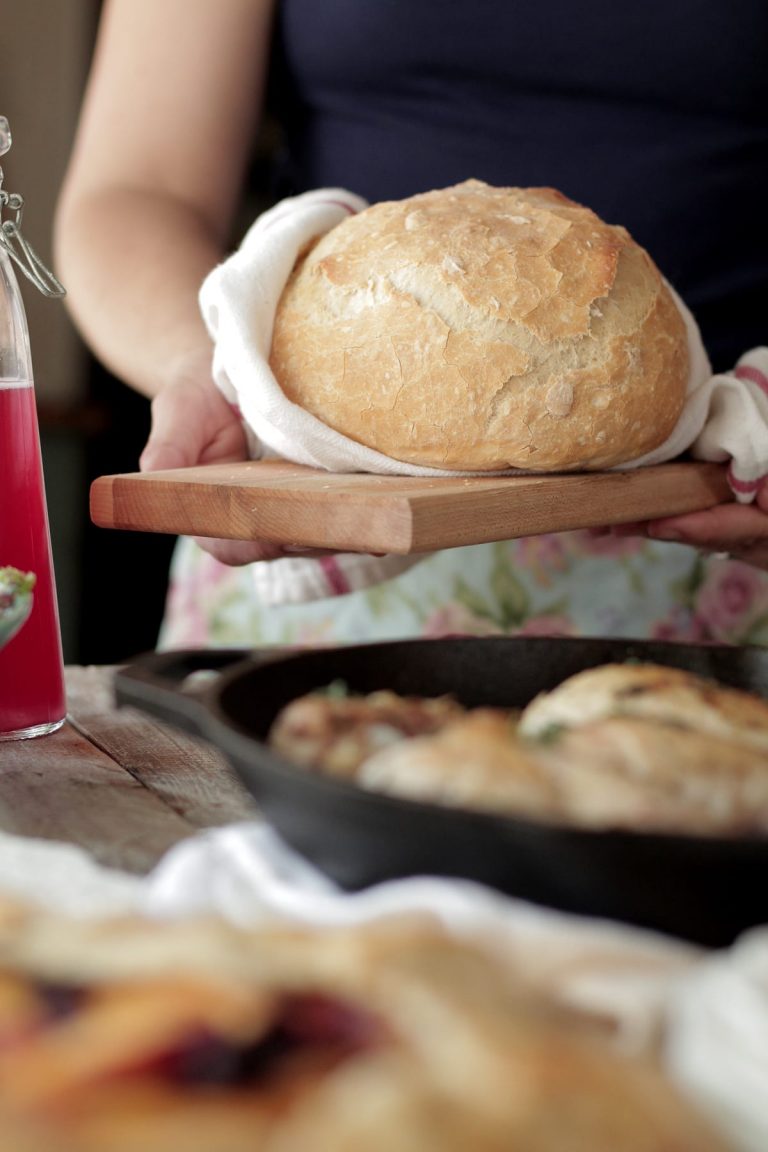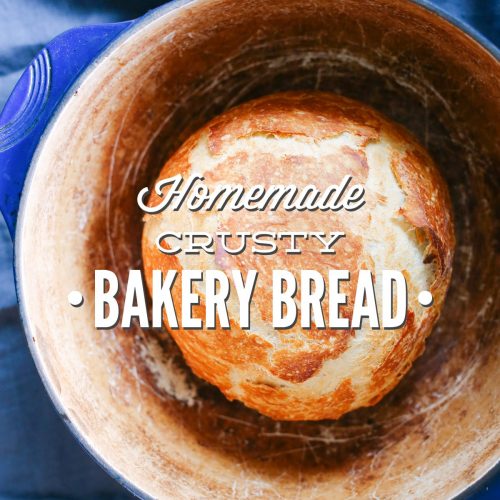 Homemade Crusty Bakery Bread
With that said, this bread is one that cultivates a culture of tradition in my kitchen. The earthiness of this bread, the time spent preparing it, and the nourishing soups and big salads we enjoy it with will forever be etched in my children's memories.
Instructions
Mix: In a large bowl or your Kitchen-Aid Mixer, combine the flour, salt, and yeast. Whisk the ingredients together. If you are using any herbs (or any other additions) add them to the flour mixture and whisk. Now, add the water. With the dough hook or a trusty wooden spoon, mix all the ingredients together until the dough is wet and sticky. You are not looking for a perfectly formed ball of dough. Wet and sticky are the key words. Cover your dough with a towel and let sit for 12-18 hours on the counter.

Form: After 12 hours, preheat the oven to 450°. Once the oven is heated place your dutch oven in the nice, hot oven and allow it to sit for 30 minutes. While you are waiting remove the towel and scoop the dough onto a floured surface. Form the dough into a ball, cover it with a towel, and allow to rise while the dutch oven gets nice and toasty. I often double this recipe to share with neighbors or a friend. It really pays off to be the neighbor of a real foodie, urban homesteader. Free fresh eggs, fresh herbs and veggies, and fresh bread.

Bake: Once the dutch oven is toasty and steamy (30 minutes), carefully remove the top and place your bread in the pot. Place the top back on and close the oven door. Crusty, bakery bread is about to happen! Cook the loaf for 30 minutes, covered. After 30 minutes, remove the top and allow to cook uncovered for 15 minutes.
Nutrition
Calories:
1972
kcal
Carbohydrates:
320
g
Protein:
70
g
Fat:
46
g
Saturated Fat:
2
g
Sodium:
4112
mg
Potassium:
1274
mg
Fiber:
25
g
Sugar:
9
g
Vitamin C:
8.4
mg
Calcium:
382
mg
Iron:
28.3
mg
Tools I Use
I use a Kitchen-Aid Mixer fitted with the bread hook attachment to make this bread, however, you don't need one. You can simply use a wooden spoon and your bread will still come out just as perfect!
The result? Crusty on the outside and soft on the inside, homemade bakery-like bread.
This bread is perfect to serve with a big bowl of fall soup, a big salad, hollowed out as a soup/bread bowl, or smothered with freshly whipped garlic-herb butter.
Later this week I will be sharing my favorite whipped garlic-herb butter. The perfect accompaniment to this rustic, fresh bread.