This post may contain affiliate links. As an Amazon Associate I earn from qualifying purchases.
Over the past several months, I've received a ton of requests from readers for a fabric (AKA: linen) refresher spray. A spray that is made with simple and real ingredients, and may be used in place of the artificially-fragranced spray sold in most conventional stores.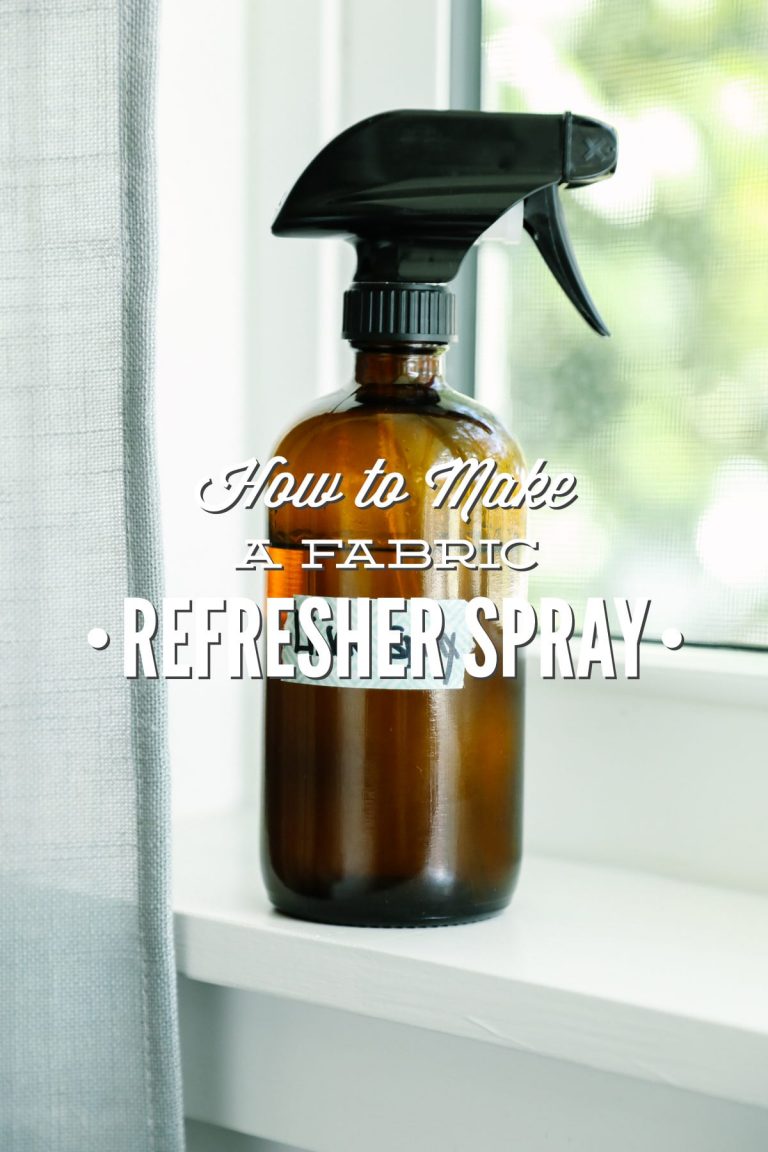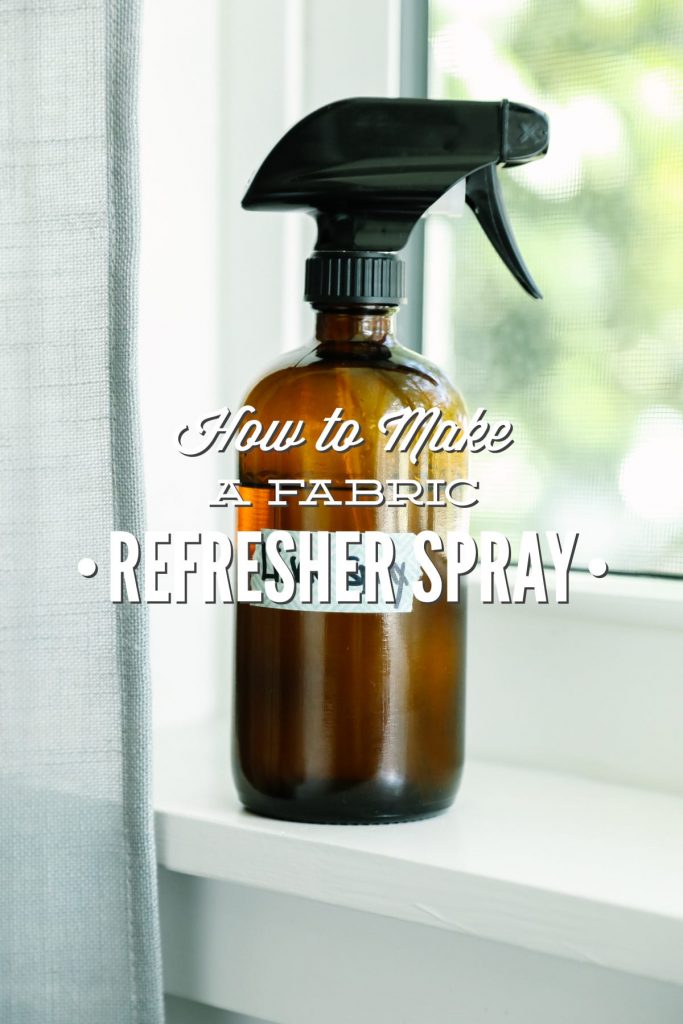 The ironic thing about these requests is that I've been making and using a fabric refresher, when needed, for a couple of years now, but I haven't actually talked about the recipe on Live Simply. With the holidays just a few weeks away, a time when many of us will be cleaning and freshening our homes for company, I can't think of a better time to publicly share a simple fabric refresher recipe.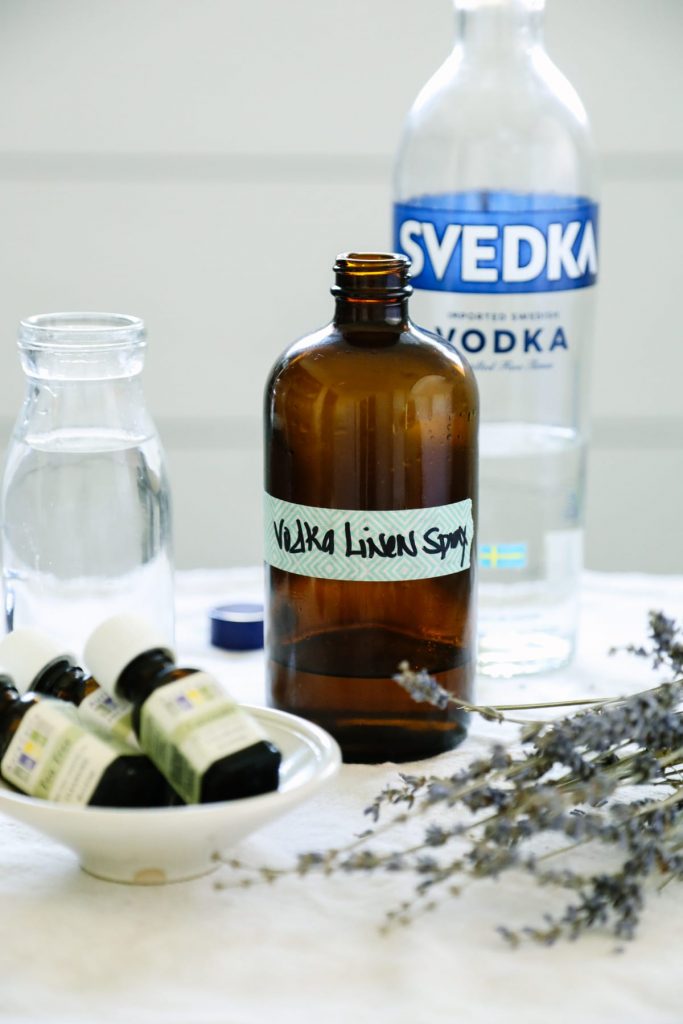 Inviting company into my home means that people will sit on the same couch as stinky Toby (our dog), use the same bathroom as my kids, and sit on the heavily-soiled chair cushions in our dining room.
company = cleaning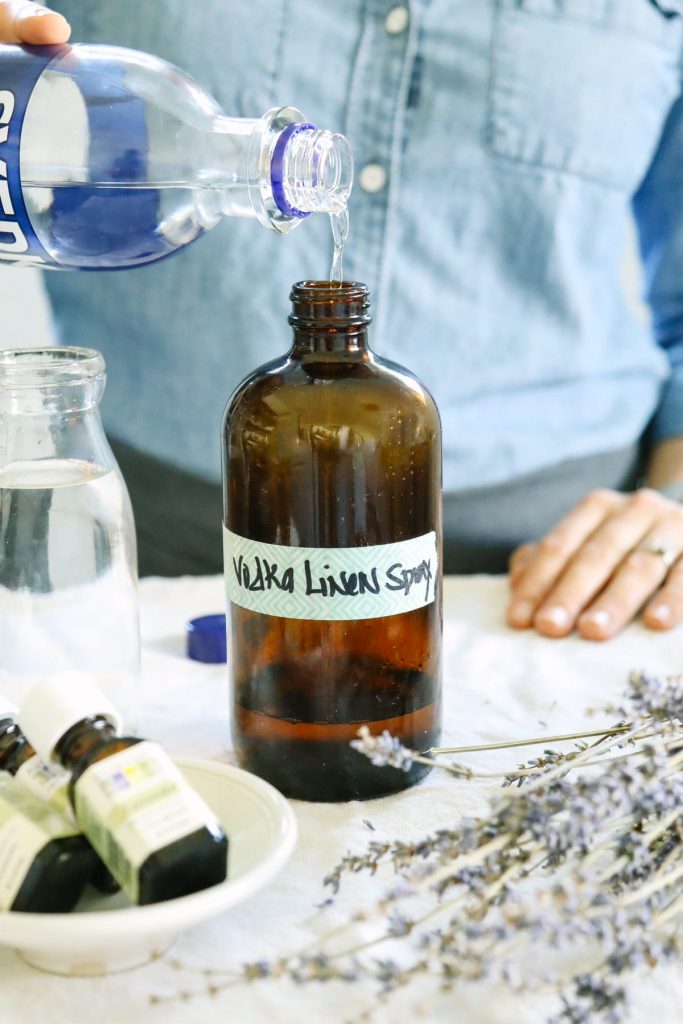 Before company arrives, the bathrooms need to be given extra special cleaning attention, the cushions on the chairs need to be washed, and the couch needs to be refreshed so it doesn't smell like a dog just sat on it (Toby…).  It's not that I'm afraid of being authentic. Dirty white cushions and a couch that smells like good ol' Toby are definitely "authentic." It's just that I want our guests to be comfortable, and a clean house (well, as clean as possible) is definitely a step in the comfortable direction, in my opinion.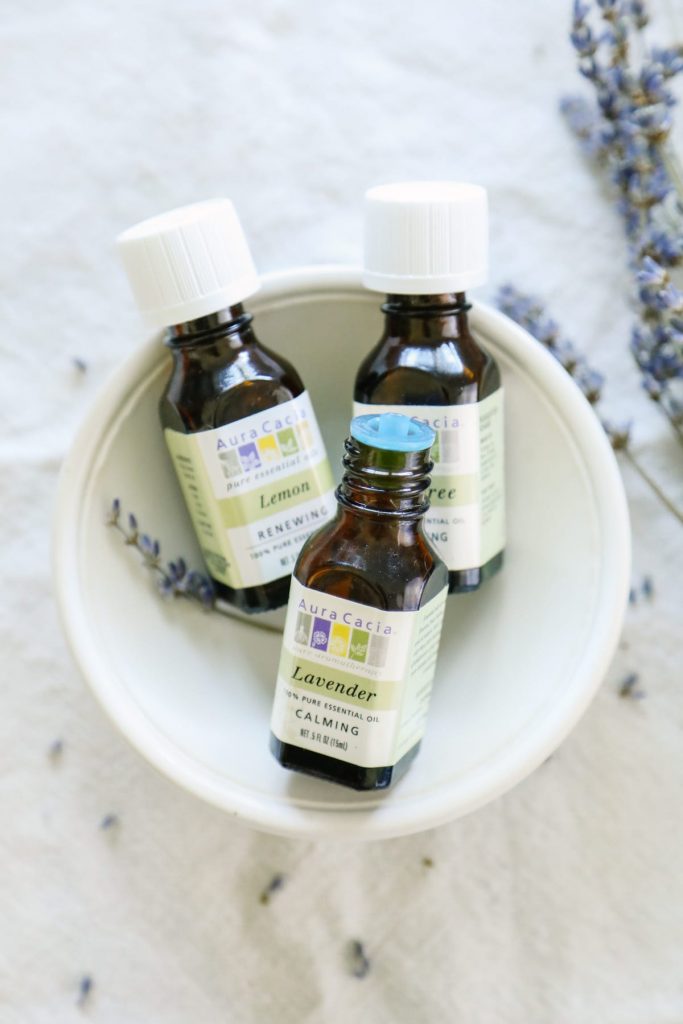 Thankfully, I have plenty of homemade cleaner recipes to help get my home as clean as possible, without the unwanted fumes or toxic ingredients. My simple all-purpose spray works wonders in the bathroom. My bleach alternative and homemade laundry soap are just the solutions needed to clean the white dining room chair cushions. And, finally, to take care of the Toby-scented couch, I turn to a homemade fabric refresher spray.
My homemade fabric refresher spray is just as simple to make, if not easier, than the other cleaning products that I mentioned. The spray only requires three basic ingredients: high-proof vodka, water, and essential oils. That's it! You'll probably recognize this combo as the same ingredients that I use to make a disinfectant spray and air freshener. Friend, this is literally the exact same spray, just with a special title: fabric refresher. This means that one spray may be used multiple ways.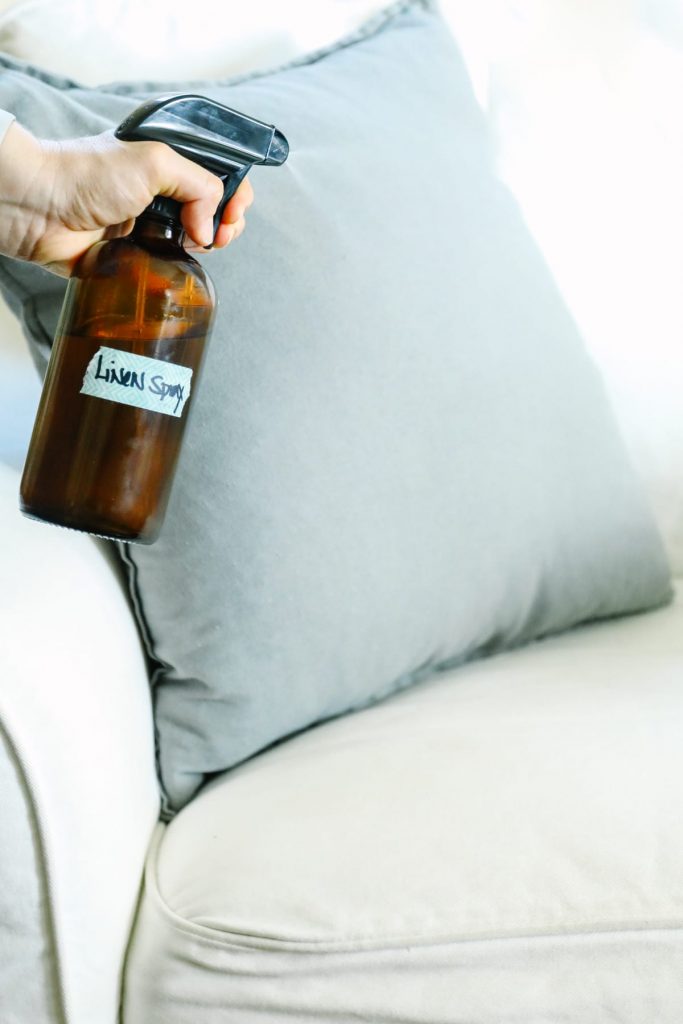 The holidays are probably the last thing most of us want to think about. After all, it's only October. If you're anything like me, just thinking about making dinner and getting the kids to bed requires all the mental capacity and energy available to one person. Whether you tuck this recipe away for the upcoming holiday season (and the gatherings you may have in your home), or use this spray right now as a daily fabric refresher, I think you'll love the naturally-clean scent as much as I do.
Fabric Refresher Spray
My homemade fabric refresher spray is just as simple to make, if not easier, than the other cleaning products that I mentioned. The spray only requires three basic ingredients: high-proof vodka, water, and essential oils. That's it!
Instructions
Pour the vodka into a spray bottle (

pictured

), and then the essential oil(s). Shake the bottle to combine the vodka and oils. Finally, add the water and shake the bottle again. The spray doesn't have the strong scent that's generally associated with artificially-fragranced sprays.

To Use: This spray is multi-purpose, so it may be sprayed on most surfaces, including fabric and linens. Shake the bottle before each use.
Ingredients Notes
The essential oils listed in the recipe are my favorite, and may be substituted with your favorite essential oils. Lavender, lemon, and tea tree are incredibly versatile and safe to use around children. The tea tree oil may be left out if you're not a fan of this scent. Another option is to use a blend. I personally love the blends (AKA: Synergies) from Plant Therapy. Essential oils may stain some fabrics, so always be careful when spraying this solution on delicate fabrics/linens. I personally haven't had any issues with the fabrics in our home. The essential oil amounts may be reduced, or slightly increased, according to your preference.
If you'd like to add a deodorizing ingredient to this spray, to help neutralize odors, add 1-2 teaspoons of baking soda to 1/2 cup of hot water (not boiling). Add the mixture to the vodka in the spray bottle. My only cautions with this method are: 1) Baking soda will leave behind white spots on colored fabric. 2) Baking soda may clog your spray nozzle. Not all spray nozzles are created equal, so this issue will depend on your spray bottle/nozzle.
Witch hazel (with an alcohol base) or Everclear may be used in place of the vodka.