The first of September is just one week away, and my social media feed is already buzzing with talk of pumpkin baked goods and cozy soups. I've even read a few status updates that mention cooler weather.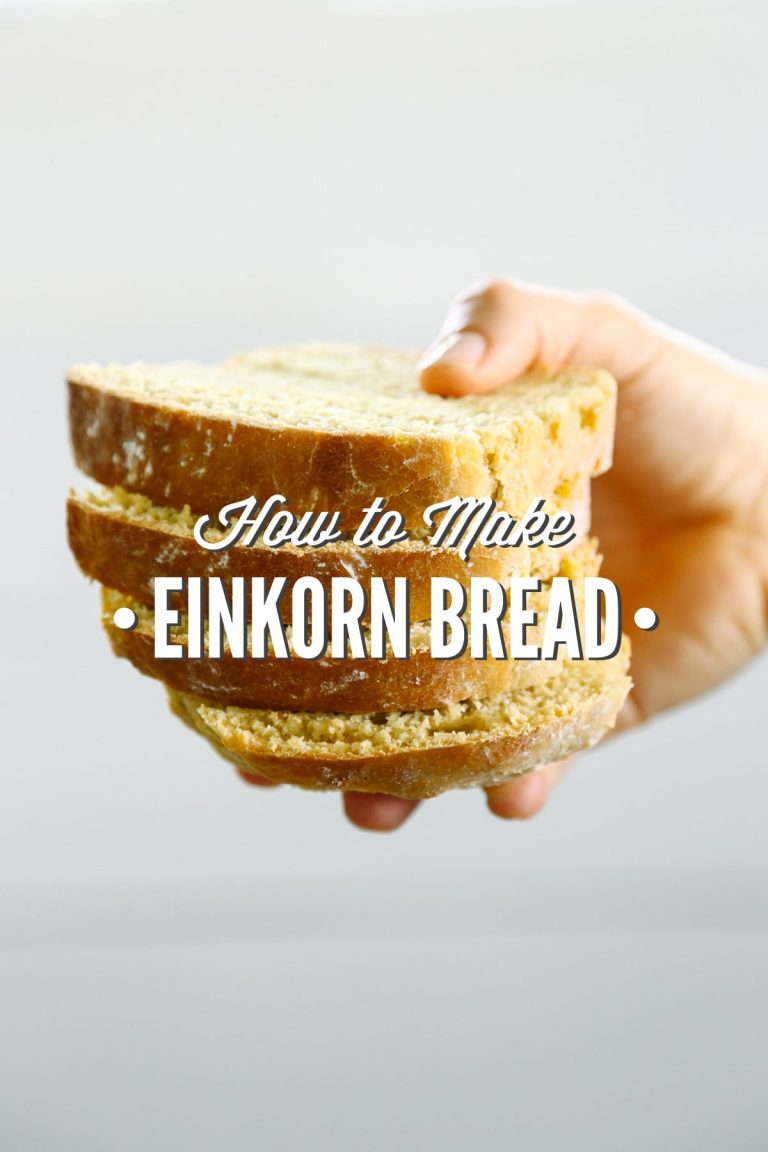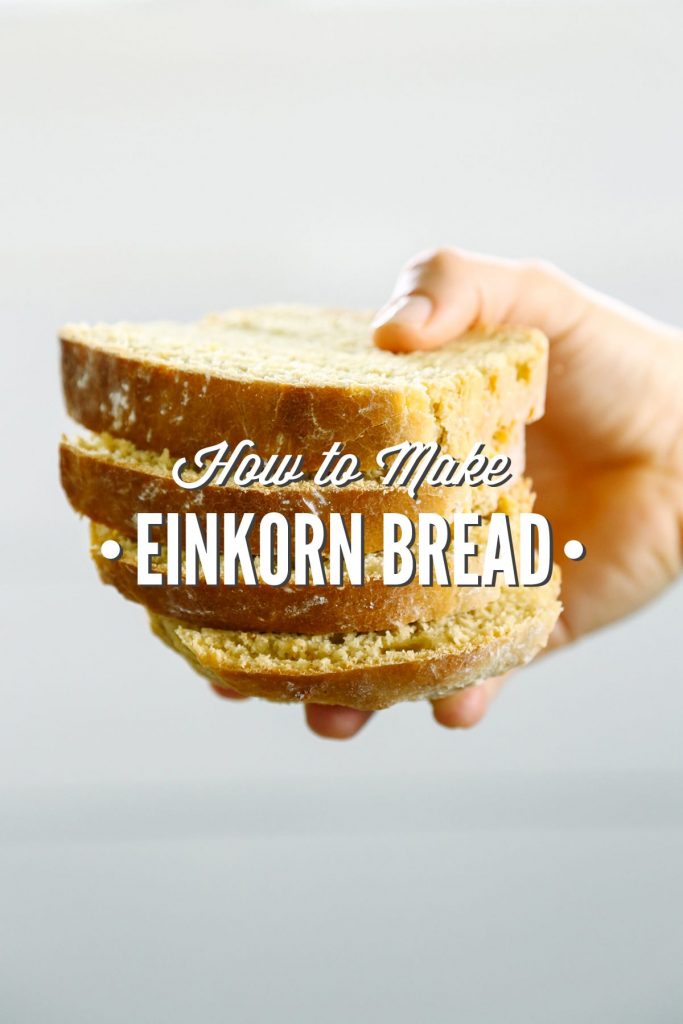 I haven't embraced a can of pumpkin just yet, and the temperatures in Florida are still close to 100 degrees. But I'm all for thinking about cooler weather foods, like cozy soups, warm yeast bread, and a chai latte. Then again, I don't think I ever stopped enjoying cooler weather foods. September just means that it's safe to talk about them in public, right?!
As the weather begins to cool down (and we Floridians lower the temperature of our air conditioning systems to pretend), there's no better time to make a loaf of homemade bread.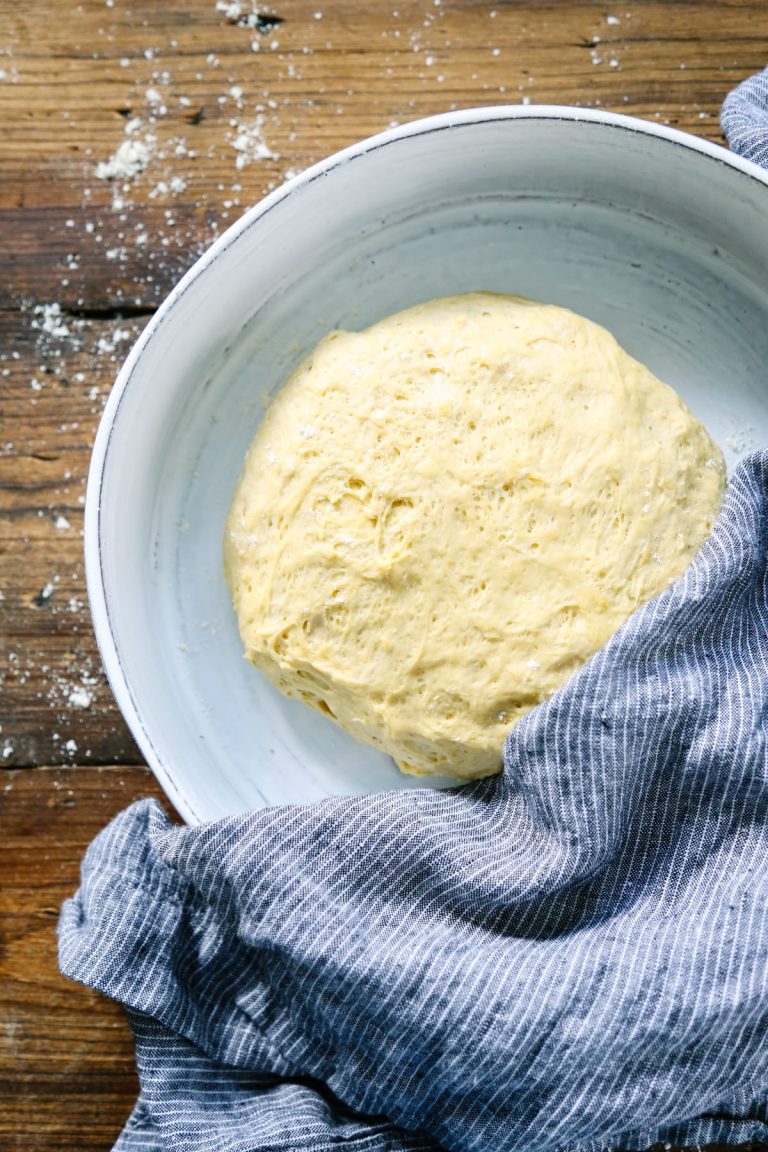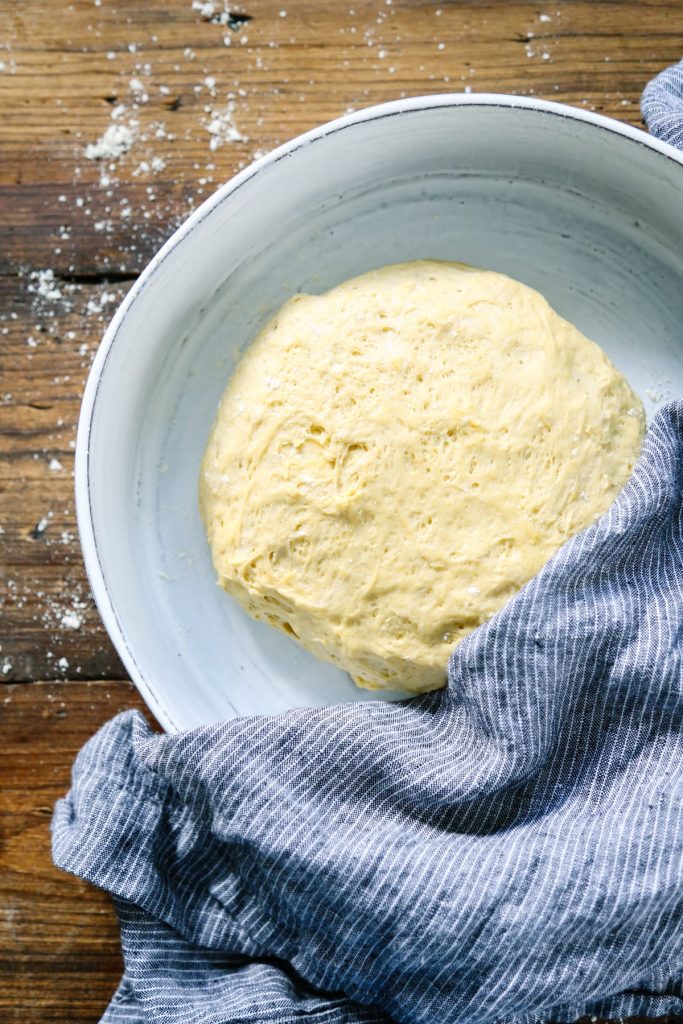 I must stop here and tell you: I don't make yeast bread very often. In fact, 99% of the time, I purchase bread from a local market in our area. The market bakes and sells this incredible sourdough bread, which is perfect for toast and sandwiches. Just recently, I attended a sourdough class and "birthed" my first successful sourdough starter (see the photo, here), so hopefully with lots of practice and patience, I'll be able to make amazing sourdough bread in the future, too. In the meantime, I purchase bread from the market.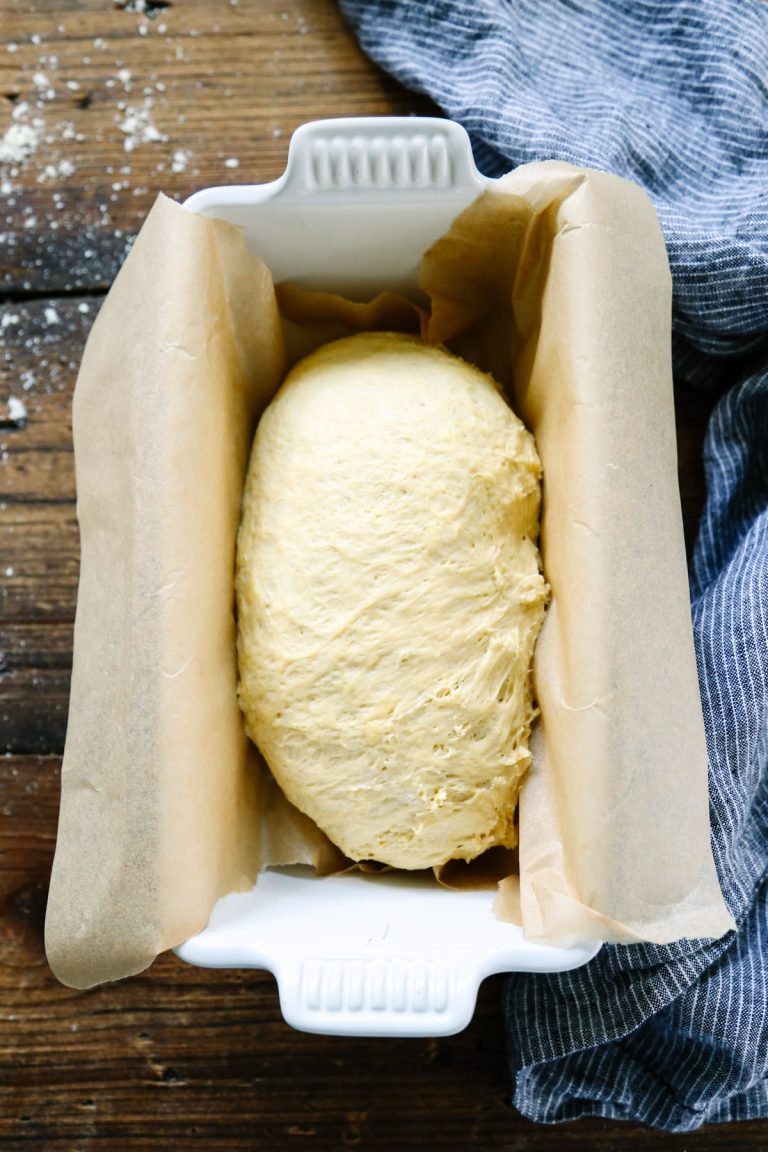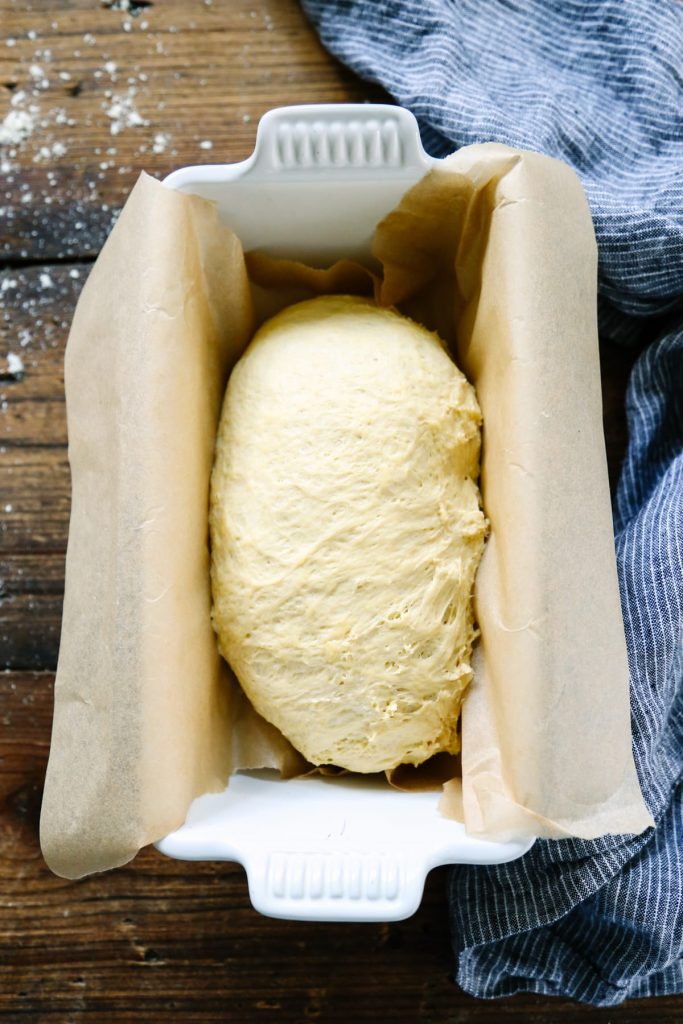 In the fall, when soup graces our table far more often than it did during the summer grilling season, and the kids are in school during the day (which means a few quiet hours during the day to work and think), I'll sometimes whisk together a few simple ingredients to make a loaf of homemade bread to have with dinner.
There's nothing, in the kitchen, like the smell and gratification that comes from mixing together the ingredients to make a yeast bread, watching the sticky dough magically double in size, and then breathe in the aroma of the bread baking in the oven.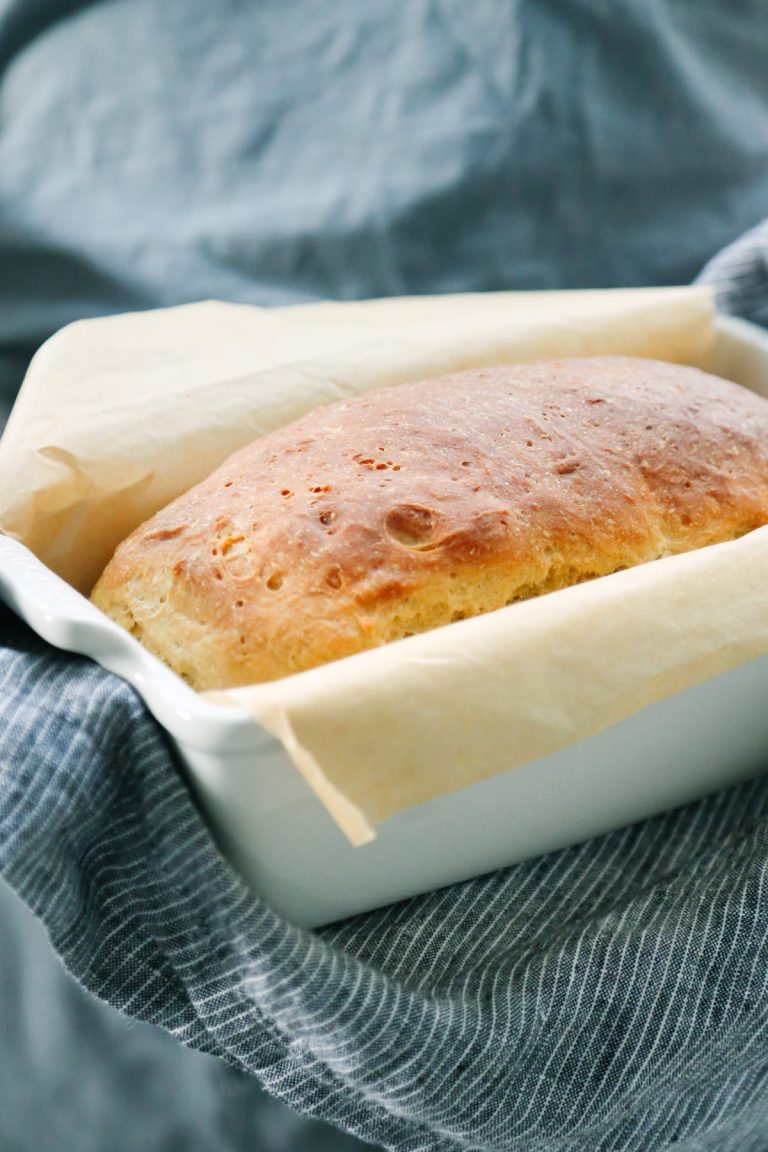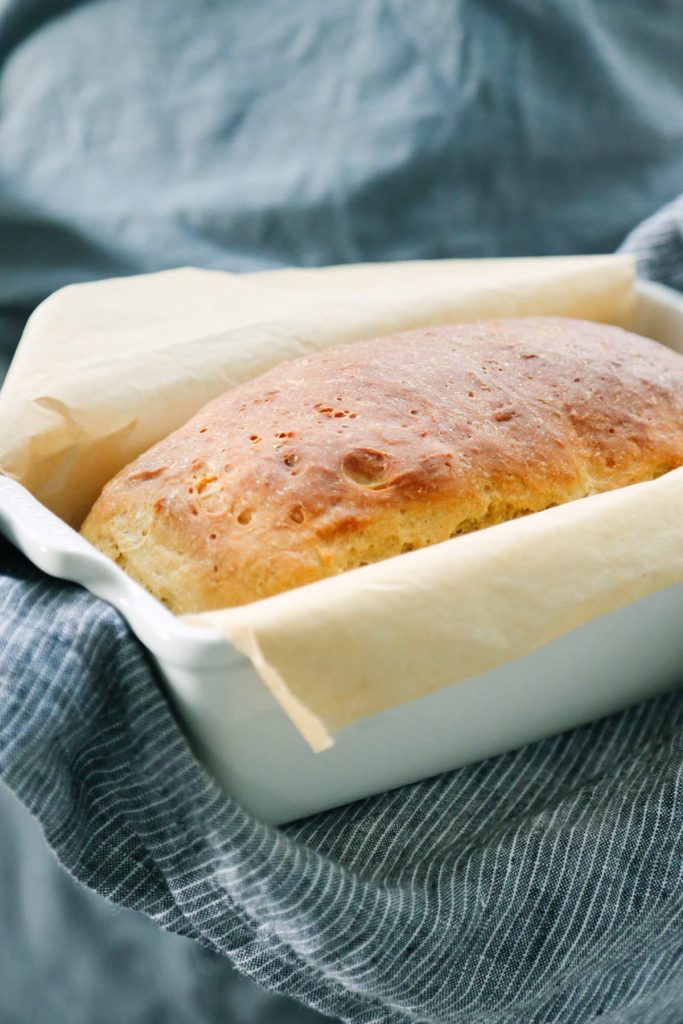 And when I actually take the time to make a homemade loaf of bread, the slices are usually gone within a few hours, leaving just a couple of slices left to enjoy (and fight over ;)) with an evening soup. When I remember to sneak some of the homemade bread out of sight before school pickup, the thick slices are used to make the best French toast on Saturday morning. There's just something incredible about thick-sliced French toast that's made from soft homemade bread!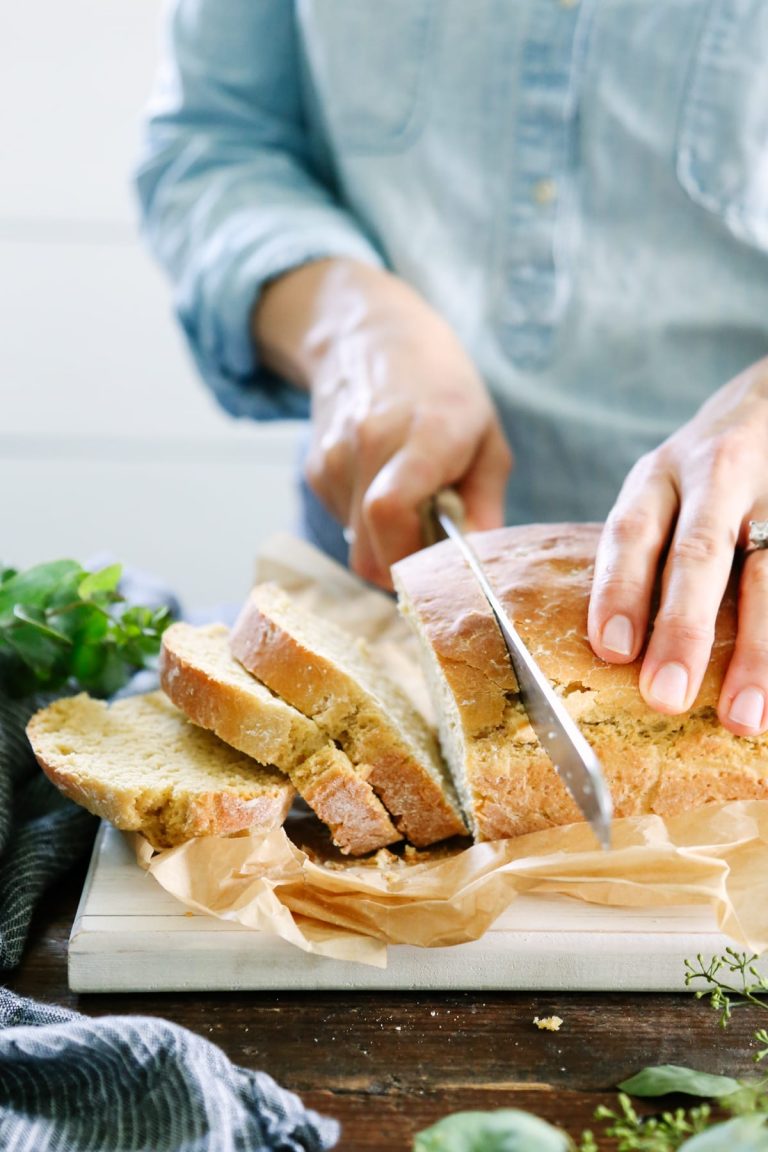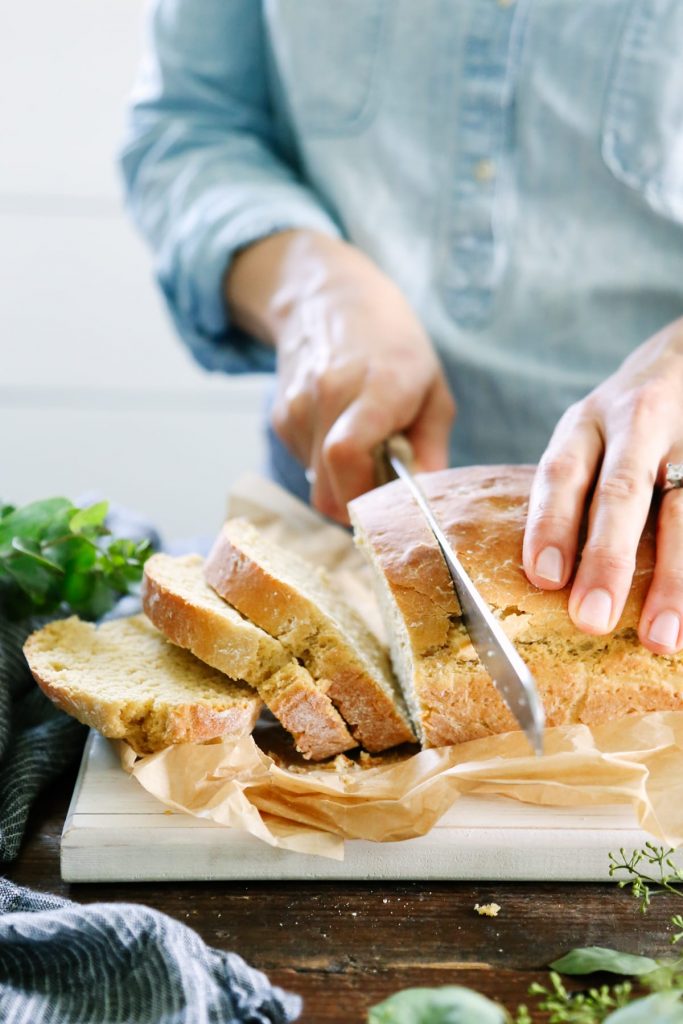 As you've probably guessed, today's recipe is for homemade bread. A couple of years ago, I shared a whole wheat bread recipe and crusty bread recipe, both of which have become reader favorites. Today's recipe is a whole grain-based bread, but it doesn't call for whole wheat flour; rather, this recipe is made from einkorn flour.
If you've been around Live Simply for a while, you may already know about einkorn flour. If you're new to Live Simply, or just need a refresher, let's chat for just a second about this special flour, and why it makes such great homemade bread.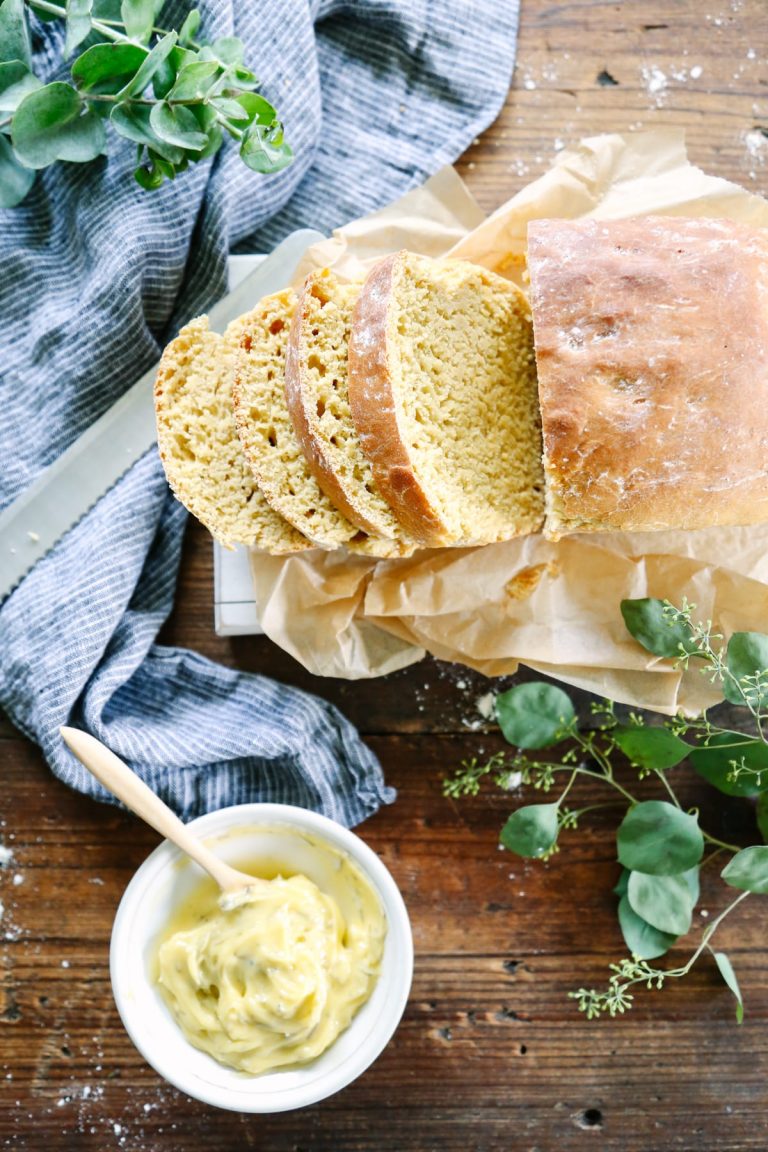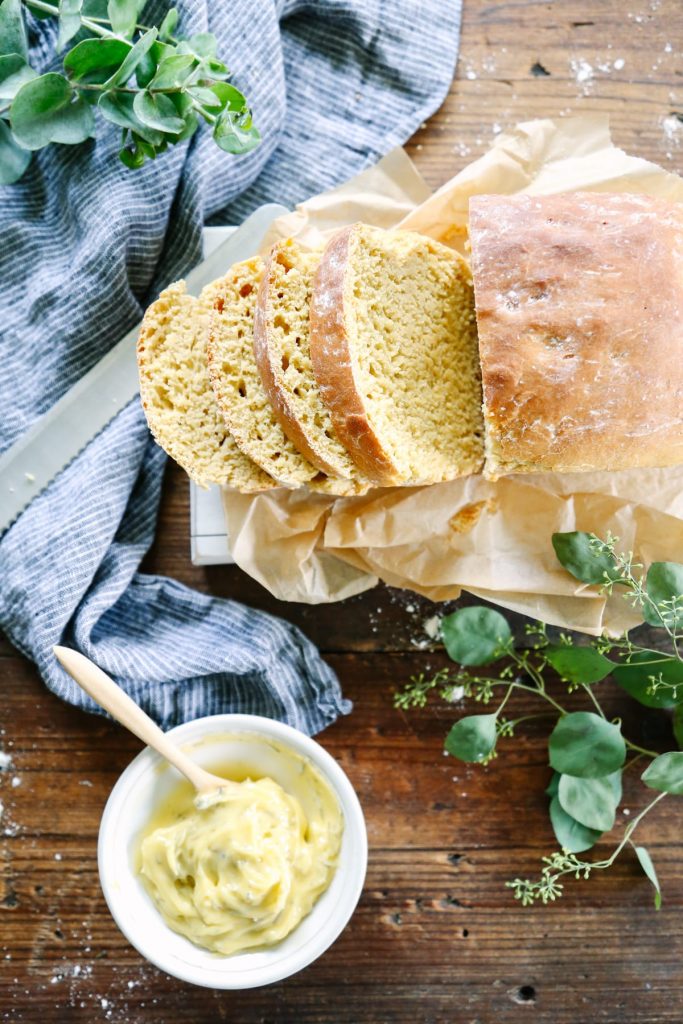 What is Einkorn Flour?
Einkorn is known as the oldest variety of wheat making it an "ancient" grain. The ancient grain is believed to have originated in the Tigris-Euphrates region and is possibly the main grain referenced in the earliest accounts of the Bible. To put it simply, einkorn is the wheat men were eating in the earliest days before modern-day wheat varieties. While modern wheat has undergone hybridization, einkorn still holds true to its original properties. Einkorn is slowly gaining popularity, but is still grown in only a few regions in Europe.
The sweet, ancient grain has a lighter texture and taste than modern-day wheat, and contains a more favorable gluten ratio. People with minor gluten sensitives may be able to consume einkorn without the issues associated with whole wheat due the lack of D-genome, however, einkorn is not gluten-free. Einkorn is packed with nutrition, containing high levels of protein along with the antioxidant beta-carotene lutein and minerals.
Einkorn looks and tastes similar to white flour, so it's the perfect healthy flour to use when making soft, fluffy bread. Einkorn is sold in some health food stores and online.
Today's recipe uses just four simple ingredients to make a soft and sweet homemade bread that's delicious to serve with butter and soup, or turn into French toast. I personally find that this bread is a bit too soft for sandwiches, although I may be biased since I prefer my sandwiches to made with dense sourdough bread. If you'd like to try to make this bread for sandwiches, you may want to reduce the honey to only 2 tablespoons. This may also mean upping the flour amount by just a tablespoon or two.
Happy soon-to-be fall, and happy baking!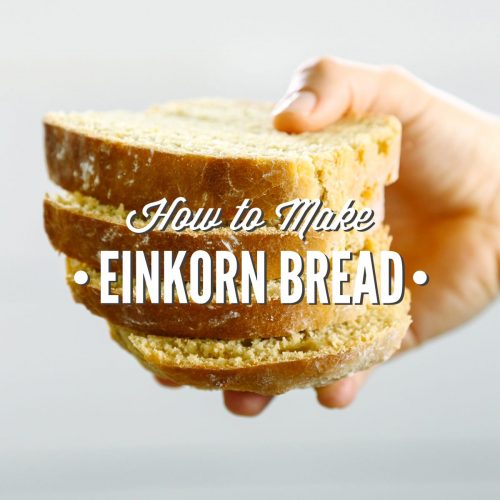 How to Make Einkorn Bread
There's nothing, in the kitchen, like the smell and gratification that comes from mixing together the ingredients to make a yeast bread, watching the sticky dough magically double in size, and then breathe in the aroma of the bread baking in the oven.
Ingredients
1

cup

water

room temperature, 230 g

2

tsp

active dry yeast

1/4

cup

honey

80 g

2

TB

extra virgin olive oil

20 g

1

tsp

salt

3 1/2

cups

all-purpose einkorn flour

See "Ingredient Notes" for using whole wheat einkorn flour or freshly-milled einkorn flour., 440 g, where to buy
Instructions
In a large bowl, sprinkle the active dry yeast over the water. Let the mixture rest for about 5 minutes. You'll notice that the yeast begins to foam and sink.

Whisk in the honey, extra virgin olive oil, and salt. Add the flour, and stir with a wooden spoon just until it becomes too hard to stir the mixture with a spoon. Your hands will get messy for this next part, that's just part of the bread-making process.

Use your fingertips to bring the rest of the flour into the dough mixture. This may require gently kneading the dough a couple of times. Einkorn doesn't like to be messed with, so do not overwork the dough. Stop "kneading" once the flour has been combined with the wet ingredients. The dough will probably feel and look sticky. That's okay! Einkorn slowly absorbs liquid ingredients, so as it rests, it will absorb more of the liquids.

Cover the dough with a towel, and let it rest and double in size for about an hour. I've let my dough rest for an entire afternoon without issue. The goal here is at least an hour resting time. Keep in mind that if your home is very humid and hot, the dough may get stickier.

Once the dough has doubled in size (about an hour), coat your hands with a bit of flour (this is optional, but it makes working with the dough easier), and form the dough into a loaf. I simply grab the dough, and shape it into a loaf. Einkorn is a bit sticky to roll out. If your dough is too sticky to handle, add just a couple of tablespoons of flour to the dough (until you reach a workable consistency), but remember not to overwork the dough while adding the flour.

Place the loaf in a standard-size bread pan that's been greased or lined with parchment paper. Preheat the oven to 375F. Cover the bread with a towel, and allow it to rest for 30 minutes. The bread will again begin to rise and double in size. After 30 minutes, place the bread (with the towel removed) in the oven (preferably in the center of your oven), and bake for about 35 minutes. I've had to go as long as 40 minutes in the past, due to opening the oven door a couple of times while baking. The bread should have a golden crust and should have (imperfect) "lifted" sides.

I know it's tempting to eat the bread fresh from the oven, but it's best to allow the bread to cool to room temperature before slicing.
Nutrition
Calories:
2123
kcal
Carbohydrates:
406
g
Protein:
48
g
Fat:
32
g
Saturated Fat:
4
g
Sodium:
2354
mg
Potassium:
588
mg
Fiber:
13
g
Sugar:
70
g
Calcium:
66
mg
Iron:
20.7
mg
Ingredient Notes
If you'd like a "richer" loaf, try using whole milk and butter instead of the water and oil.
This recipe needs to be made with all-purpose einkorn flour. If you're using whole wheat einkorn flour (either Jovial brand or freshly milled flour), you'll need a different flour amount. You could use this recipe as a base (the liquid ingredients), and add whole wheat einkorn flour until you reach the ideal dough consistency.