I'll be honest.
When my first little one started preschool two years ago, I dreaded Halloween from the day I signed her up.
Chloe had never seen so much as a Tootsie Roll, let alone a bag full of Snickers and lollipops. I had visions of all my hard work going right down the drain with that first bite of "forbidden fruit".
The fact of the matter is, more and more schools and teachers are coming to realize just what a sugar-packed kid does to a classroom, and are opting for more reasonable seasonal celebration routines.
For instance, my daughter's preschool spent most of Halloween morning doing the normal routine of preschool learning. During the last hour of school, the children were able to dress up and play some games. Food was not the center of attention, and any candy that was brought in was put directly into the children's cubbies and sent home.
At the ages of three and four, my daughter was completely satisfied with "trading" in her Snickers for an organic lollipop. In a very age appropriate manner, I flipped over the candy from school and showed her that there were a few things on the ingredient list that just don't help our bodies to work well – it is amazing what little ones can understand.
My daughter is in Kindergarten this year and her school doesn't even do the dressing up, let alone the candy. On Halloween, they walk down to the nursing home around the corner and play Bingo with the residents.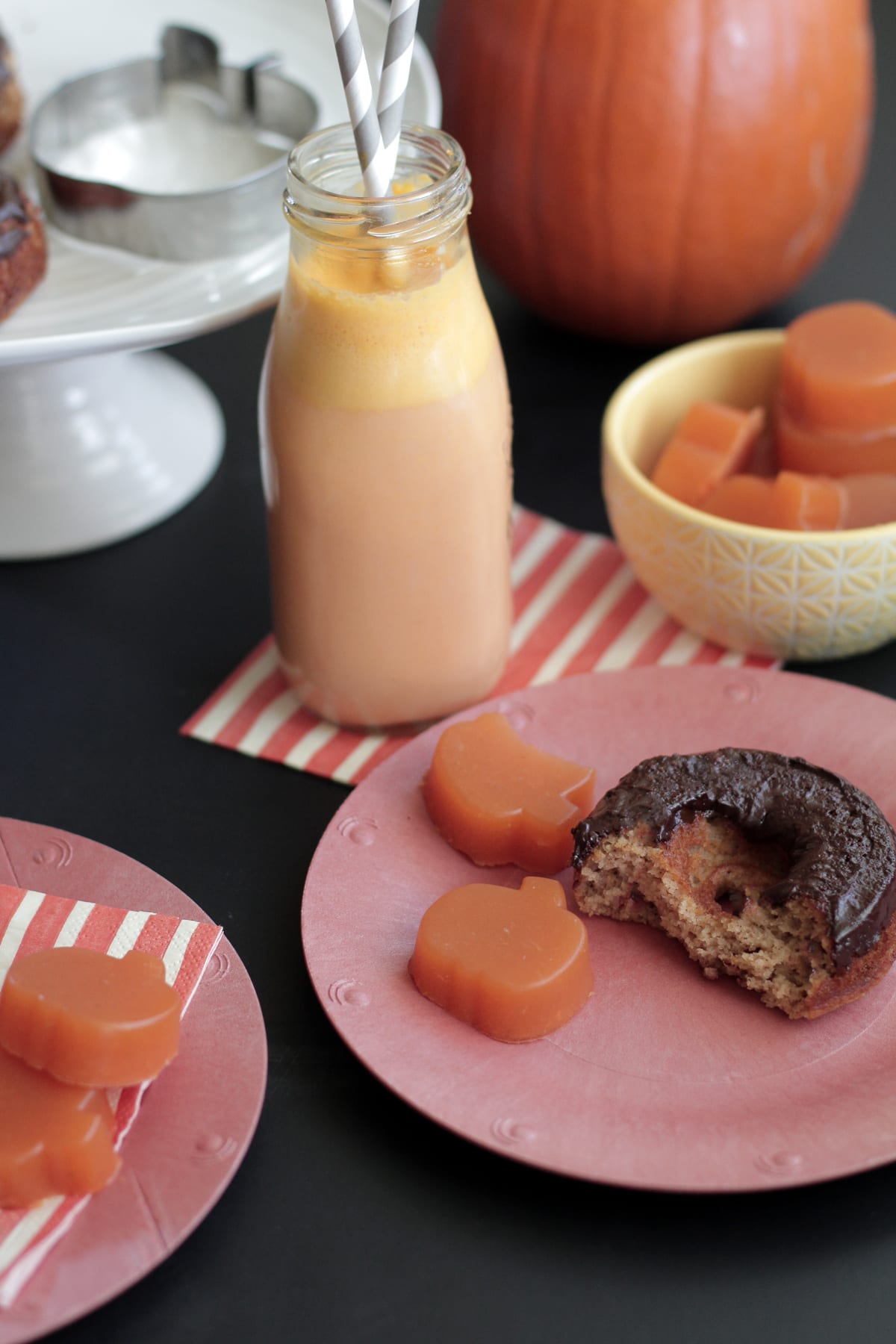 I am not so naive, however, to believe that as she grows up she won't test the waters with a few pieces of candy, and I'm okay with that.
Wait.
What?
Yep. I'm completely comfortable doing what age-appropriate education with my girls that I can, and allowing them to make choices as they get older. Isn't that how we learn? The tummy ache they'll probably have after that processed candy bar is lesson enough.
As my girls get older, my goal on holidays will be to nourish the heck out of them for breakfast and lunch while in school. If they had a filling, nutrient-dense breakfast, they aren't going to be as hungry. If lunch was super fun to eat and filled with friendly fats to make them feel satisfied and satiated, then the craving of junk just won't be as intense.
Real Food Alternatives for Halloween
BREAKFAST:
LUNCH:
More Fun Halloween Alternatives: