This post may contain affiliate links. Affiliate links come at no extra cost to you. These links allow me to share the products I authentically recommend (and use) and support Live Simply by receiving a small commission.
Hang around this little corner of the internet for long, and you'll quickly learn I love homemade remedies. Now, please hear me out. I'm not a snobby anti-bleach or even anti-Tide woman. I'm simply a mom on a mission to simplify my home, saying "good-bye" to the expensive (and mostly toxic) store-bought products for effective (and many times cheaper) homemade versions.
I've loved ditching my store-bought laundry soap for homemade soap that actually works! My homemade  body wash brightens my mornings, and the lotion waiting on the counter nourishes my skin, leaving behind a healthy glow. My super-simple astringent  has wiped away years of adult-acne troubles. Then, there's my homemade foundation powder.
While sharing homemade beauty recipes, I often mention using oil to wash my face. Truthfully, I never thought anyone would be interested in the idea of a simple, one-ingredient face wash: oil. But, I was wrong. Today, I'm inviting you in my bathroom and sharing how to achieve clean and healthy skin with the oil cleansing method.
I understand cleaning your face with oil feels counterintuitive. Trust me, I get it.  Using oil is actually one of the most practical methods for cleaning the skin. To keep things as minimally-boring and non-text-book-like as possible, here's the important fact: oil dissolves oil. Applying oil to the skin washes away dirty (bad) oils and replenishes the beneficial ones. It's really that simple.
How to Clean Your Face Naturally with Oil
Ingredients
nourishing oil, choose one of the following
Instructions
I've had success using a straight nourishing carrier oil, but tend to switch back and forth between a blend of castor and nourishing carrier oil and straight nourishing carrier oil.

Here are a few ratios for creating a blend: oily skin 50% castor oil/ 50% nourishing carrier oil, dry skin 25% castor oil/ 75% nourishing carrier oil, combo skin 30% castor oil/ 70% nourishing carrier oil.
Tried and True Notes:
1. During the first couple of weeks you may notice an increase in break-outs. Don't panic! This is normal. Think of this as a skin "detox," a cleansing of all the yucky dirt trapped in your precious pores.
2. Experiment with various oils and ratios. I started using straight castor oil a couple of years ago. Bad idea. I quickly switched to sweet almond oil mixed with castor oil. I also experimented with straight sweet almond oil. Today, I use jojoba oil and go back and forth between straight jojoba and a combo of jojoba and castor oil.
More Recipes You May Like:
 3 Simple & Quick Homemade Clay Face Masks
If you make this recipe, be sure to snap a photo and hashtag it #LIVESIMPLYBLOG. I'd love to see what you make!
My Free Crash Courses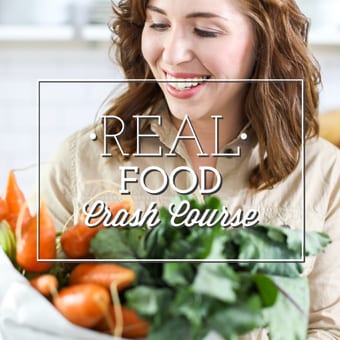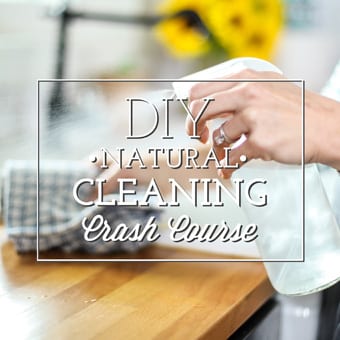 Subscribe to download the Courses