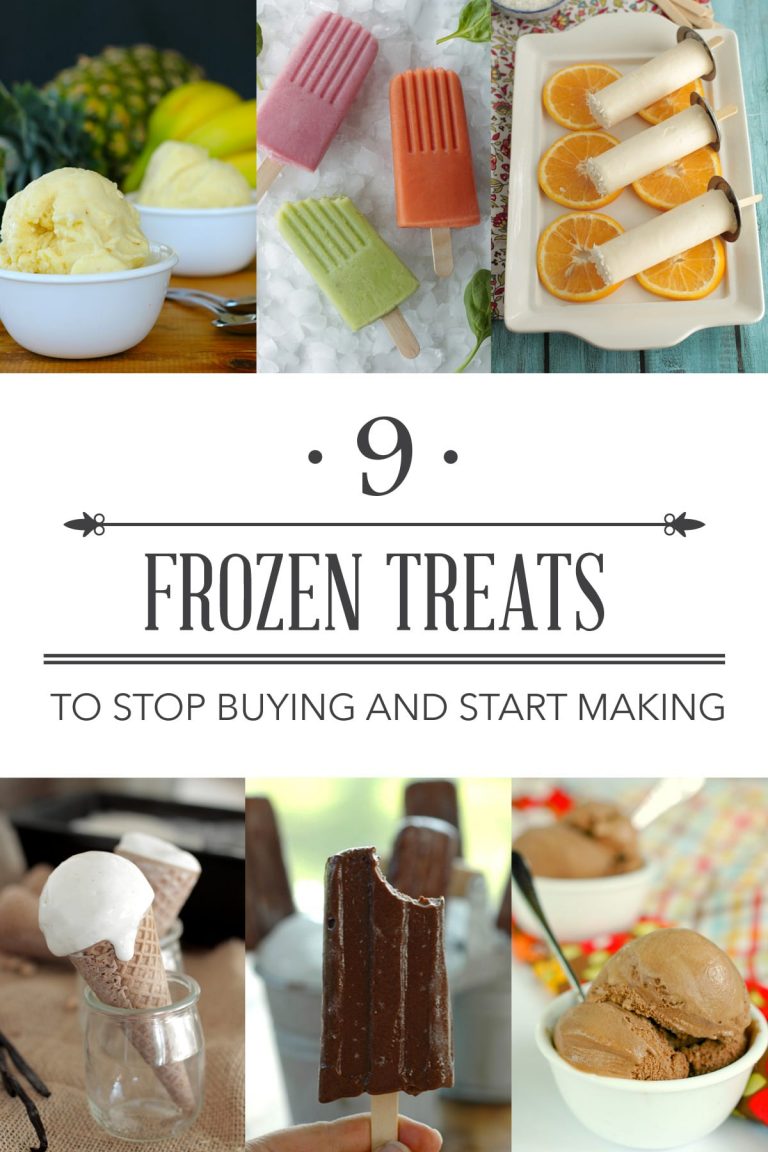 Contributor post written by Renee from Raising Generation Nourished
I am more than giddy about summer being here! We've already sworn off our shoes for flip flops and bare feet, reserved our spot on the beach, and attempted to get our daily dose of sunshine to ward off those long winter months in the snow.
And despite living in a frozen tundra about 5 months out of the year, Michigan gets HOT in the summer!
I think one of my greatest kitchen investments has been my little ice cream maker. It makes its appearance every birthday in our house, and a couple times a month during the warm summer months while we have fresh raw cream to churn.
We live in a fairly "old fashioned" little beach town that still sports the neighborhood ice cream truck here and there, so it's nice to have something on hand to treat my kids so I don't have to hop them up on food dye, corn syrup, and who knows what other ingredients.
Believe it or not, fresh ice cream is so simple to make. The ingredients are as straight forward as it gets, and the result is nothing like you get in the store–you'll never go back!
So here are some of the top "popular" frozen treats, including ice cream and popsicles, from the store or ice cream shop that you can absolutely make at home–get ready to make those kids smile. The neighborhood kids just might be camping out at your house the rest of this summer!
Recommended Frozen Treat Supplies
9 Frozen Treats to Stop Buying and Start Making
1. Vanilla Ice Cream: Classic and creamy. This staple is my absolute favorite ice cream flavor! Boring? No way. Not when you use real vanilla bean for this vanilla bean ice cream. You'll never go back to regular vanilla!
If you're looking for a refined sugar free version that also happens to be egg free, this maple vanilla ice cream is delicious and works great for young children.
2. Chocolate Ice Cream: There is nothing more decadent than rich, chocolate ice cream. If you're a chocolate lover, there are a few little secret ingredients that pull out that deep chocolate flavor you want and will definitely tame that chocolate craving.
3. Strawberry Ice Cream: Strawberry ice cream was my favorite ice cream flavor as a kid, but most store-bought versions are flavored with anything but strawberries. In fact, the strawberry flavoring usually comes from chemicals. And chemicals are less than ideal for small tummies to process and livers to filter out. Once you've tasted real strawberry ice cream you'll never turn back to store-bought cartons.
Try to find strawberries at the peak of season. We pick about 30-40 pounds every June and I reserve a big bowl full just for ice cream– there's nothing like it! If you're using frozen strawberries, you can still make a delicious strawberry flavored ice cream.
4. Mint Chocolate Chip Ice Cream: Wait until you taste this one! No crazy green dyes or fake mint and chocolate here. This creamy mint chocolate chip ice cream is just what you're looking for and so much more.
5. Flavor Swirl Ice Cream: Whatever your fancy, you can swirl just about anything into ice cream. This blueberry swirl ice cream can be swapped for strawberries, raspberries, peaches, or cherries. Or if sweet, salty, creamy caramel is more your style, try caramel swirl ice cream. Or swirl in homemade chocolate syrup.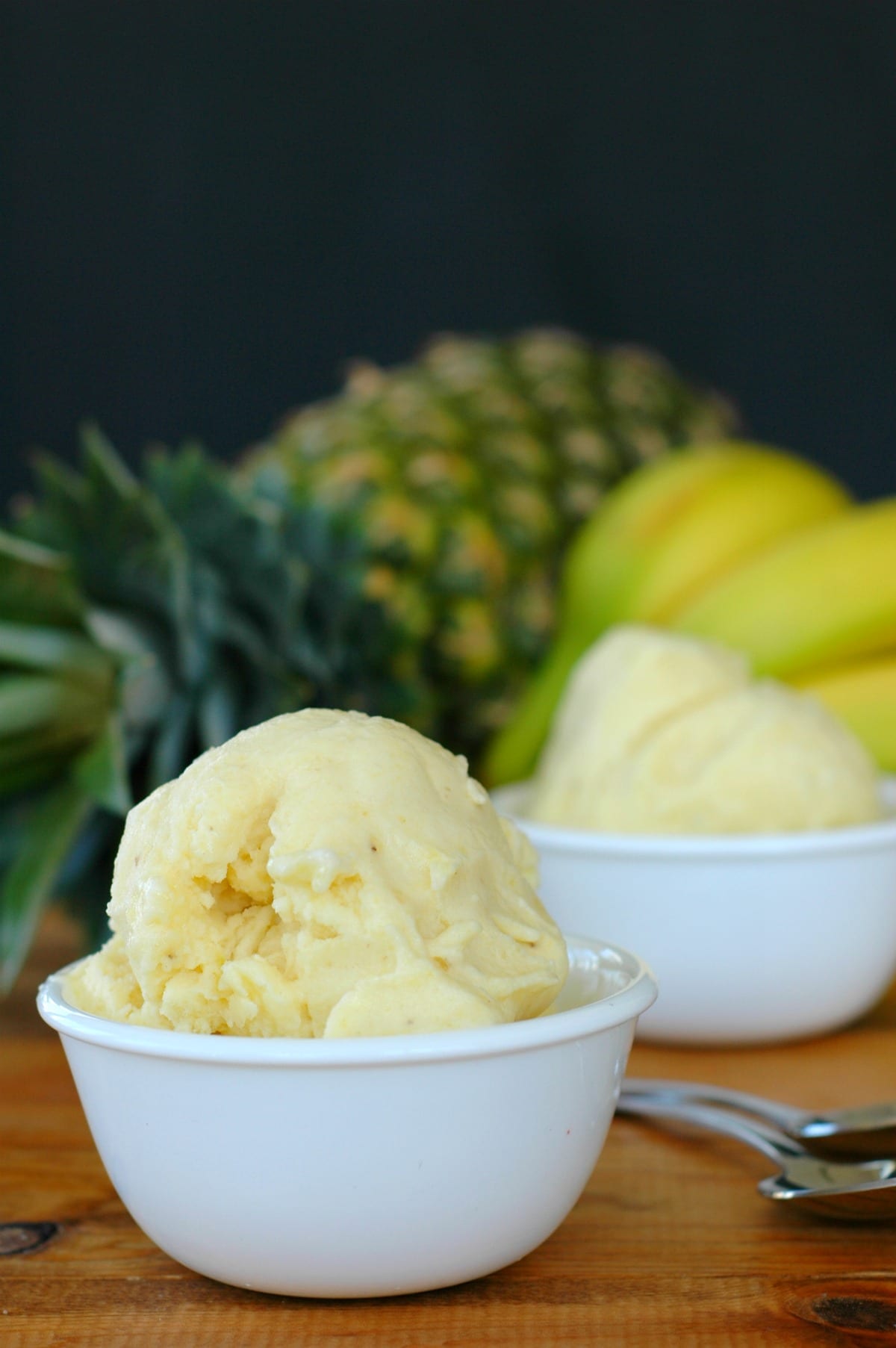 6. Sorbet: Homemade sorbet is such a fun treat! Use any seasonal fruit to make a flavorful sorbet. The possibilities are endless.
Try this cherry vanilla sorbet and swap out the cherries for peaches, raspberries, or strawberries. And if you're looking for an even quicker–no ice cream maker needed–sorbet, this blender sorbet is perfect.
7. Fudgsicles: Think about the classic yellow box frozen treat in your grocer's freezer section, with a real food makeover. Yes, it's possible!
You won't believe how rich and creamy these real food fudgsicles taste.  They're so quick and easy, I keep a little stash in my freezer for those on the spot moments when the ice cream truck hits our street. Plus, this real food treat is full of nourishing fats for little ones.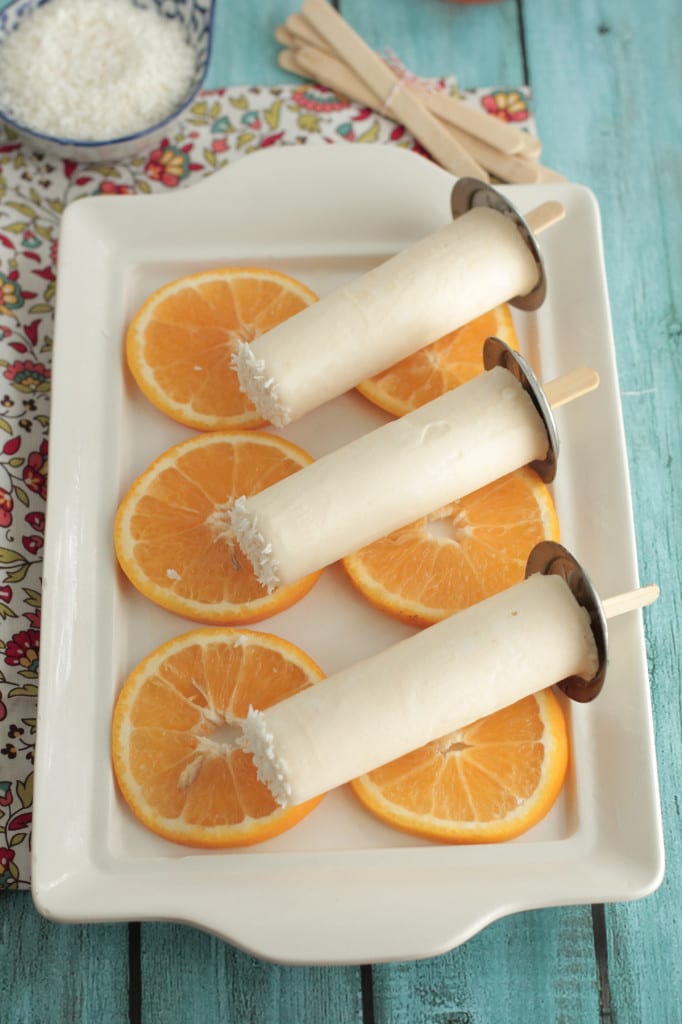 8. Creamsicles:
Those refreshing orange creamsicles you grew up with are so easy to duplicate at home. Real ingredients and so delicious. You can also try this strawberry rhubarb creamsicle and swap out the fruit for whatever fruit is in season near you, or this fancy strawberry lemonade cream pop.
9. Popsicles: Popsicles are another summer staple I like to keep stashed away in the freezer.
Imagine…
The neighborhood kids randomly pick your house to play, and after running through the sprinklers all afternoon, they're ready for a cool snack. Boxes of popsicles are so convenient, but you can make nourishing summertime popsicles on wood sticks using a popsicle mold and just a few basic ingredients. For convenience, keep your homemade popsicles wrapped up in the back of the freezer.
Also, check out these veggie packed popsicles and Pina Colada inspired popsicles.
More Real Food You May Like: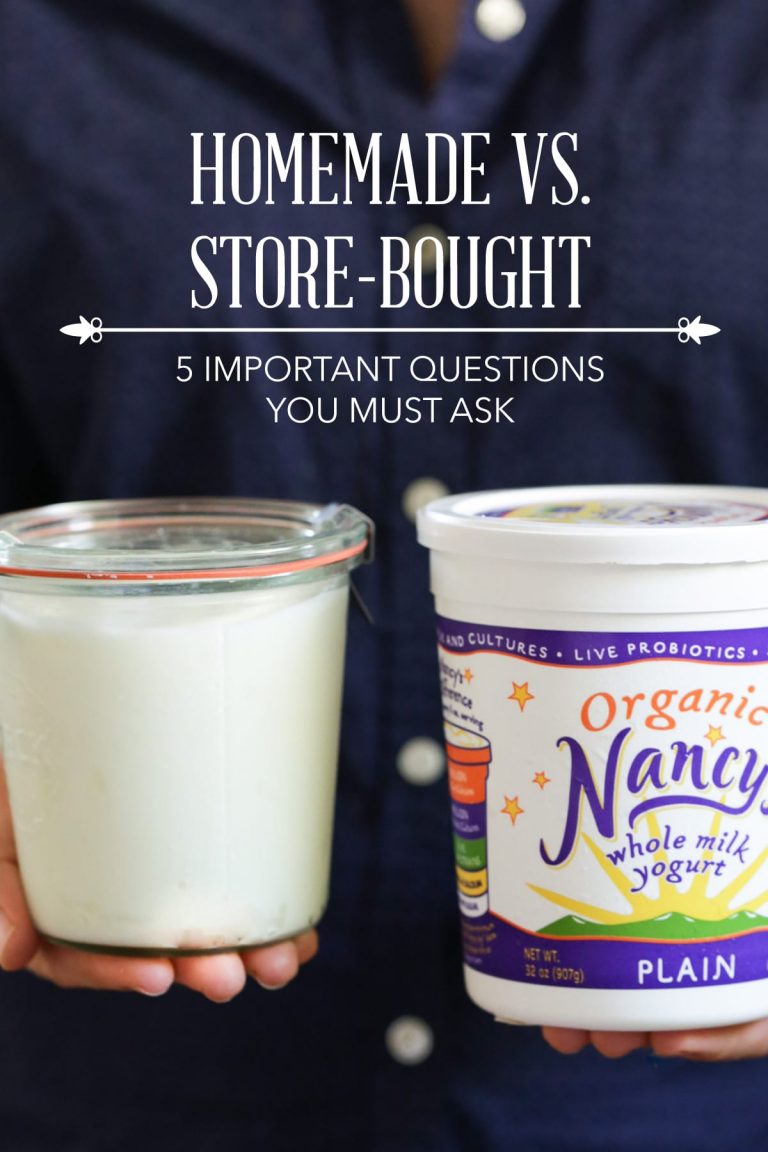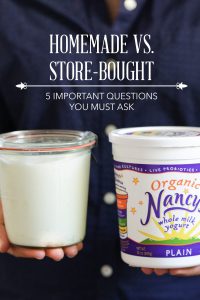 Homemade vs. Store-Bought: 5 Important Questions You Must Ask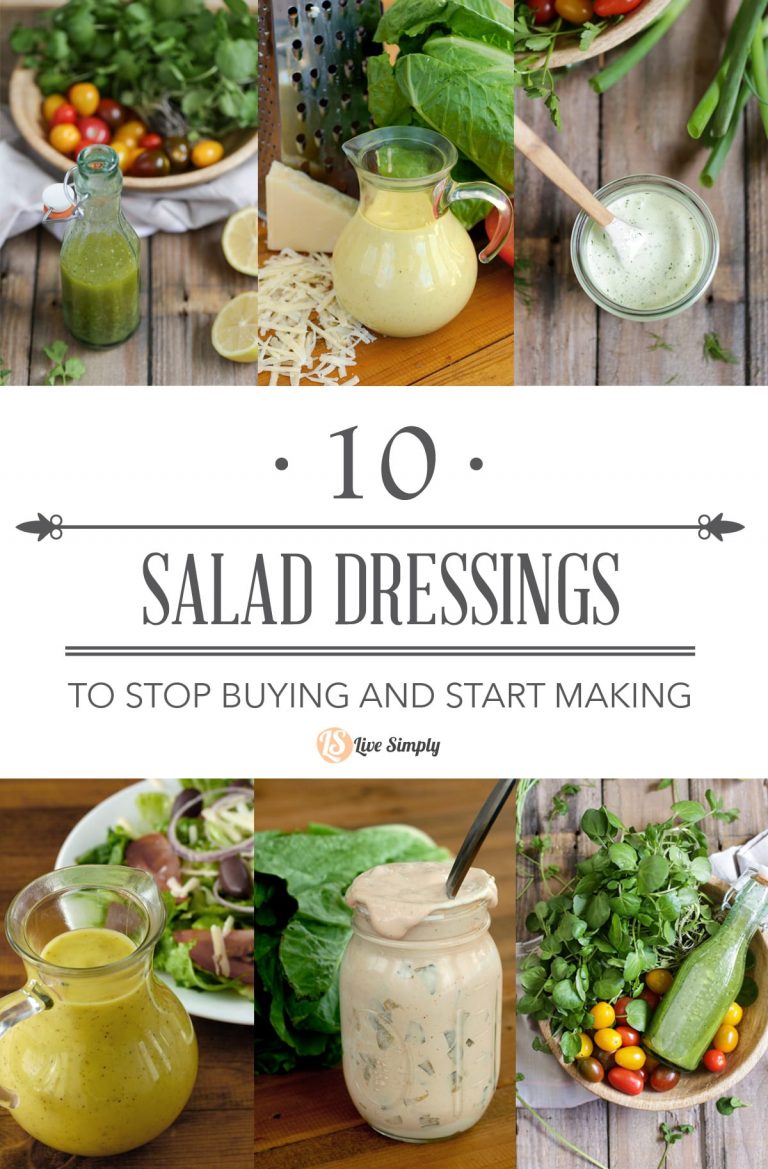 10 Salad Dressings to Stop Buying and Start Making