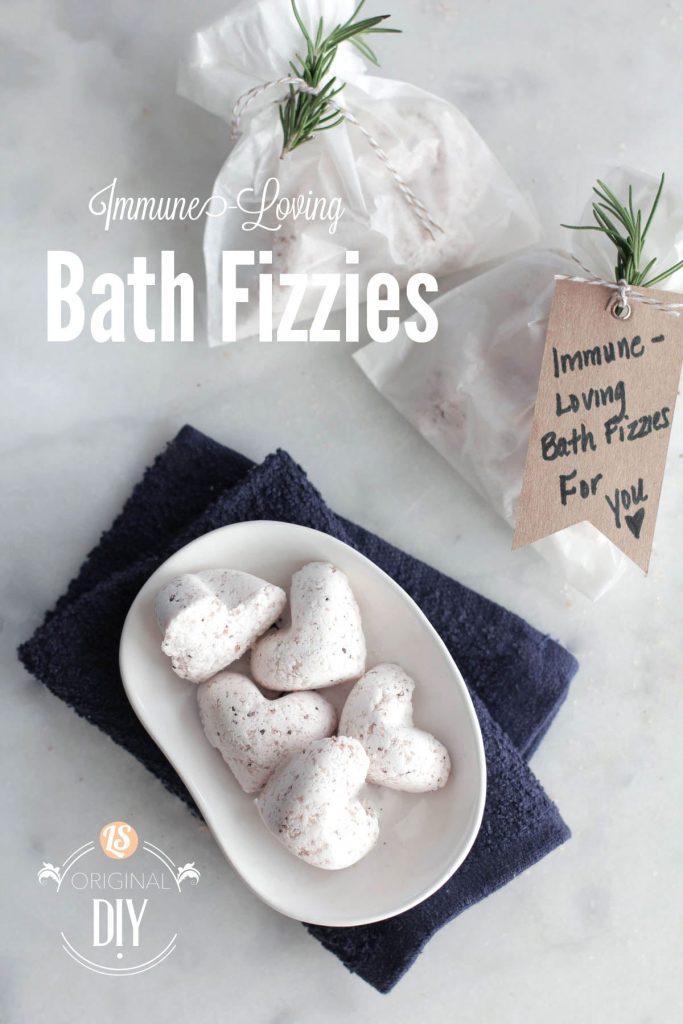 Suspicion and independence started to set in six months ago.
First, he started to sniff the green smoothies. "It's green!"
Then, the waffle sandwiches started to come into question, "Is there nut butter in here? I just like jelly now."
Finally, the bath.
What used to be a simple process of warming the water, tossing in a cup of sleepy-time bath salts, and enjoying a few songs and rub-a-dub in the tub, was met with suspicion, "What are those? I don't like rocks in my bath anymore."
Okay, so Piper has a point. Maybe a couple?
First, he's getting to be a big boy, like almost kindergarten big. This whole big boy business means he wants to be more involved in the little details of his life, like the color of his smoothie. He also has new found opinions, such as not liking peanut butter.
Second, who likes rocks in their bath? And yes, they weren't really rocks, but in his four year-old boy mind, they certainly qualify as rocks. Round? Check. Throwable? Check.
I'm embracing this new stage of independence. It's actually rather exciting to hear things like: "I love this!" or "Mom, this is the best bread ever!" Those little opinions mixed in with the respectful, "Mom, I'm not a big fan of your green smoothies anymore…" make this little stage of new independence much more doable.
Every crunchy mom (AKA: natural-loving, coconut oil-obsessed, "I make my own toothpaste" mom) knows that when Plan A doesn't work, there are always two ways to drink a smoothie and boost the immune system at bath time.
Since Plan A simply doesn't work anymore: "Here, drink this! You'll love it!" I've moved on to a new plan: community involvement.
Here's how the new plan looks.
"Hey Piper, I'm going to make a smoothie. Would you like some? Okay, let's look in the fridge and see what we can add to make it super delicious." Then, the hunt begins. Sometimes the smoothie ends up green, sometimes red. But the goal is usually met: nourishing an independent four year-old. Community involvement at its finest.
This approach has also been applied to the bath. I explained to Piper that the salt and oils I add to his bath add good things to the water and help him fight off any extra germs that may want to hang out and play. Of course, he was totally fine with the idea, but the rock dilemma had to be solved. (PS: I promise, I wasn't putting rocks in my kids' bath. Just a nice little cup of espom salt and essential oils.)
The solution?
Homemade Immune-Loving Bath Fizzies. 
Bath fizzies are just as fun as they sound (which means they are the perfect way to win over a four year-old): little balls (fizzies) that fizz when added to water. Bath fizzies pack the same salt as my sleepy-time bath salts, but with a magical fizzy ingredient: citric acid. I realize citric acid sounds a bit scary, but it's nothing more than a natural acid found in citrus. Citric acid, when added to water, creates a fizz, providing homemade bath salts with a magically-fizzy property.
To boost the immune-loving qualities to Piper's bath fizzies, I add Plant Therapy's Immune Boom Essential Oil, a blend specifically formulated to help boost kids' immune systems with: Lemon, Palmarosa,Dill, Petitgrain, Copaiba and Frankincense carteri. The Immue Boom Essential Oil is a new blend introduced by Plant Therapy as part of their amazing new line of kid-safe essential oils formulated with the help of aromatherapy expert Robert Tisserand for kids ages 2-10.  The line not only includes this immune blend, but also oils for tummy aches, Eczema, allergy symptoms, headaches, and more. You can view the entire line here. PS: Right now, you can pick up many of Plant Therapy's products on sale during their 25 Days of Christmas which ends on December 20th. 
The super fizzy properties of the homemade bath fizzies have been a hit. In fact, Piper requests fizzies added to his bath regularly and enjoys watching as each one bubbles in the bath and releases immune-loving properties. I promise, these fizzies will be a hit in your house too, whether you're creating an immune-boosting bath for a suspicious independent four year-old or the perfect stocking stuffers for family members.
DIY Homemade Immune-Loving Bath Fizzies
The super fizzy properties of the homemade bath fizzies have been a hit. In fact, Piper requests fizzies added to his bath regularly and enjoys watching as each one bubbles in the bath and releases immune-loving properties.
Instructions
In a large bowl, whisk together the arrowroot, citric acid, baking soda, and bath salts.

In a small bowl, mix together the water and coconut oil. Slowly, one tablespoon at a time add the liquid to the dry ingredients. The salts will begin to bubble once the liquid is added, so quickly mix the liquid, after each addition, into the dry ingredients. Once all the liquid is added, the ingredients will feel like wet sand.

Stuff the wet salt mixture into a mold (I found one at IKEA that I use for making fruit and veggie gummies,

like this

), pressing the salts down into the individual molds. Let the salt mixture rest in the molds for 10 minutes, then carefully remove and place the fizzies on a cookie sheet or flat surface. Let the fizzies dry for 24 hours before packaging.

To use, drop desired number of fizzies into a warm bath or foot soak. I like to use 5-6 bath fizzies in a bath.
*Cream of Tartar can be used in place of citric acid. To use Cream of Tartar, simply use 1/2 the amount called for, so 1/2 cup cream of tartar versus 1 whole cup. Adjust the liquid as needed.
Different oils may be subbed based on your needs, such as: lavender for a sleepy-time bath.
Disclosure: This post is sponsored by Plant Therapy. The opinions and photos expressed are completely my own. As a blogger, I'm privileged to partner with companies making a difference in the natural and real food world.  I only endorse companies and products I 100% love and believe in. I'm not an affiliate for Plant Therapy, I simply enjoy their oils. 
More DIYs You May Like: