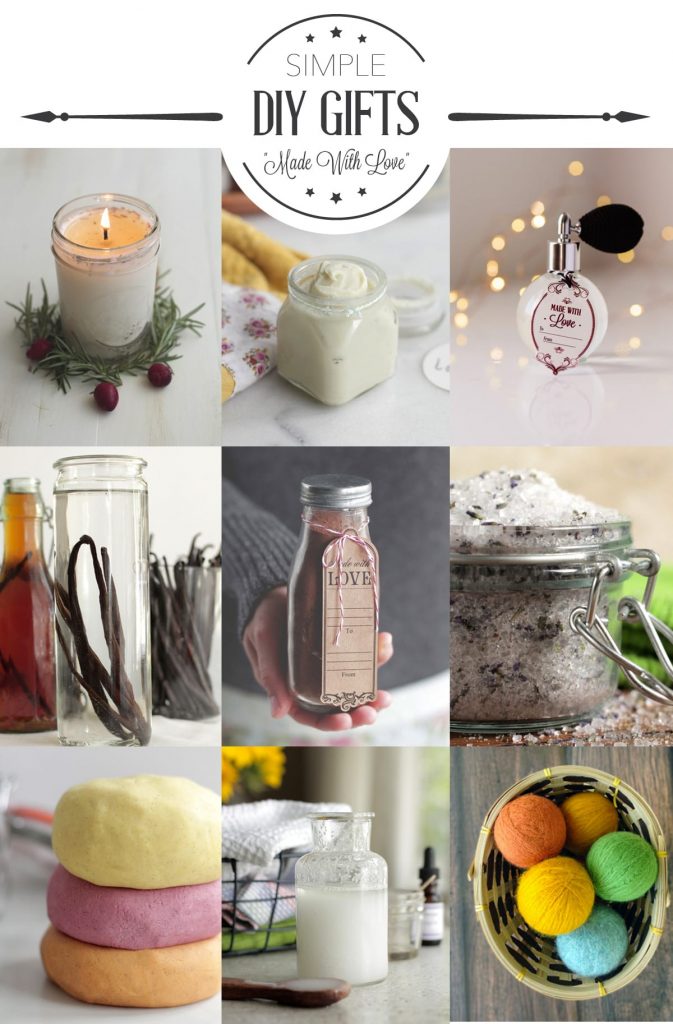 "Ready or Not."
No matter how hard I try to be "ready" (like months in advance ready), the last few weeks before Christmas (which is more like days now, but no panicking!) always seem to fly faster than reindeer. I'm told they're fast!
Technically, just sitting down to think about the perfect gift doesn't mean you'll make the "not ready" list, but if you want to DIY any special presents this year, time is quickly ticking away. 
I don't make everything for family and friends, but I find adding a thoughtful handmade gift, particularly one the kids helped to make, adds extra special meaning! In fact, those little trinkets of love are the gifts our family and friends talk about year after year.
Let's get busy, in the simplest way possible. 
11 Simple DIY Gift Ideas
Lavender-Rosemary Candles: Add any scent desired for a custom gift. If you prefer beeswax candles, try this easy recipe.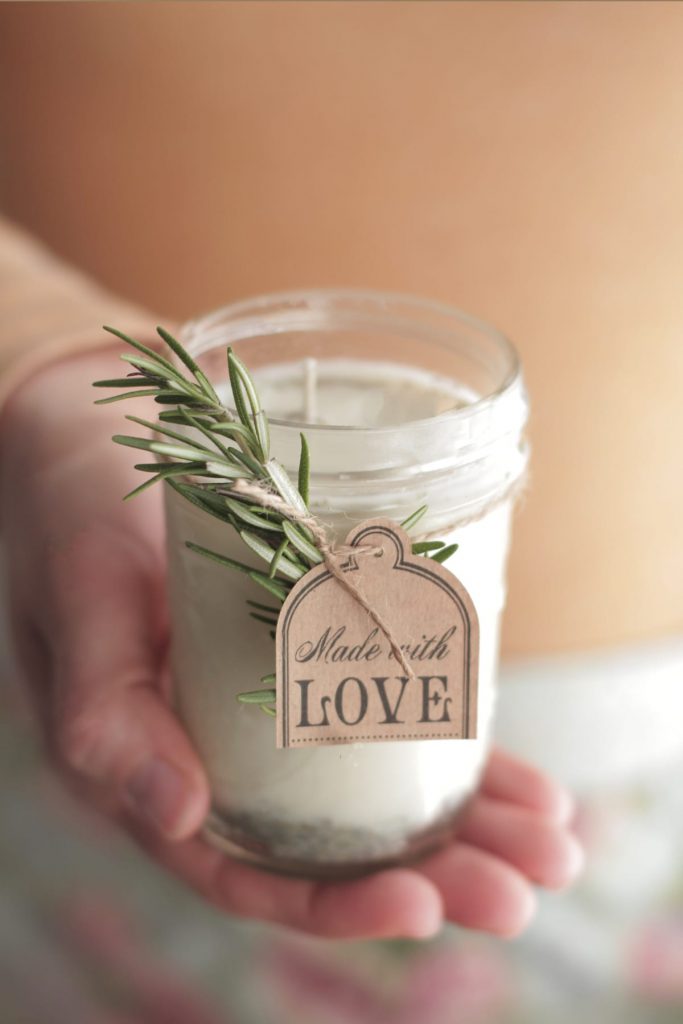 Ultra-Moisturizing Lotion: I recommend tripling this recipe for multiple gifts.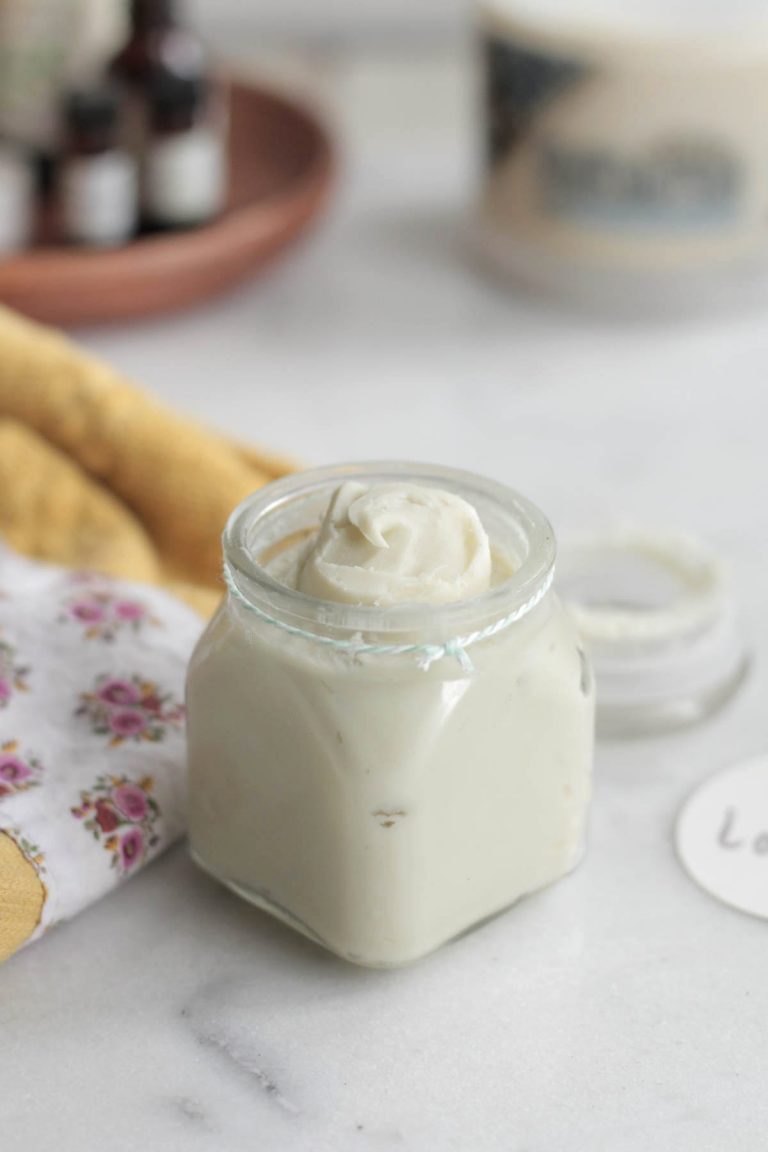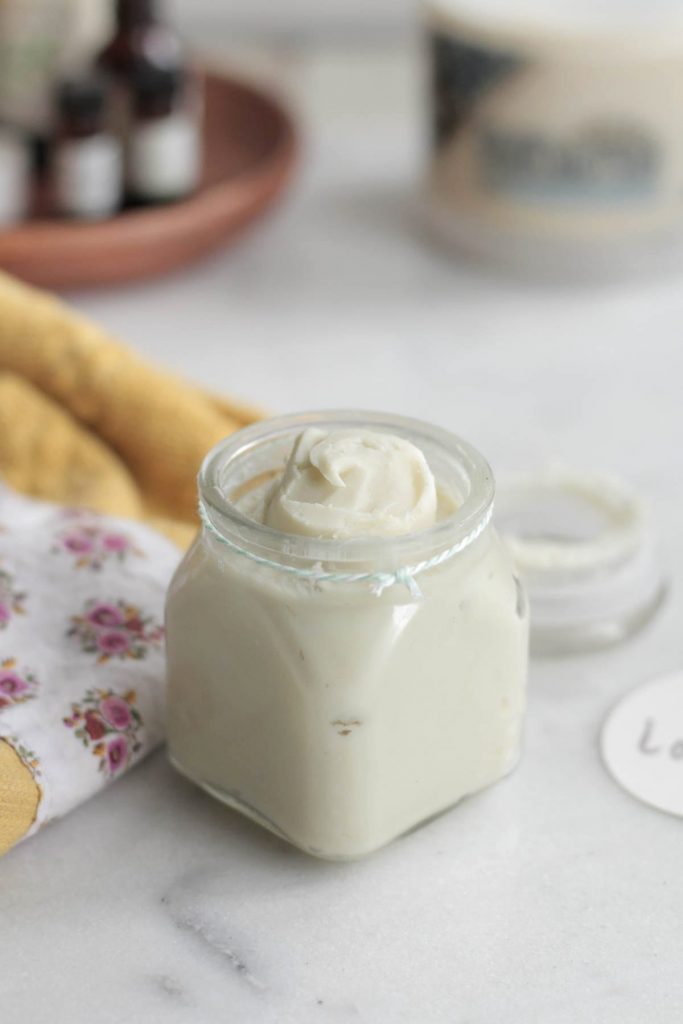 Simple Homemade Moisturizer: This moisturizer is perfect for the coconut-lover and is made with only three simple ingredients.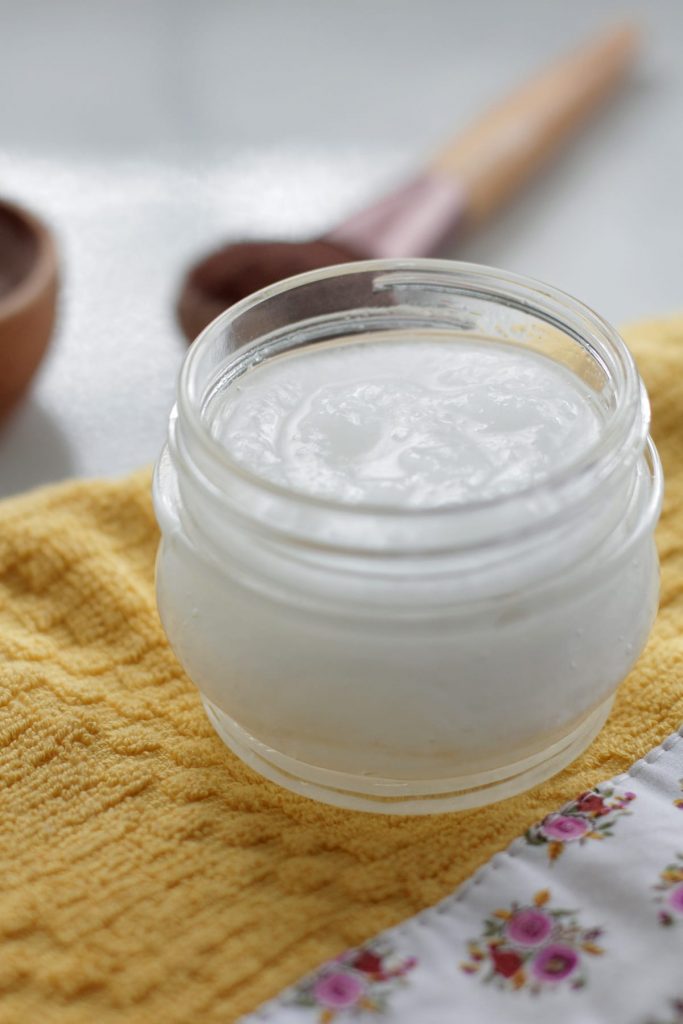 Lip Balm: A luxurious (and super easy!) stocking stuffer.
Customizable Perfume: Homemade perfume is easy to make and can be customized for each loved one!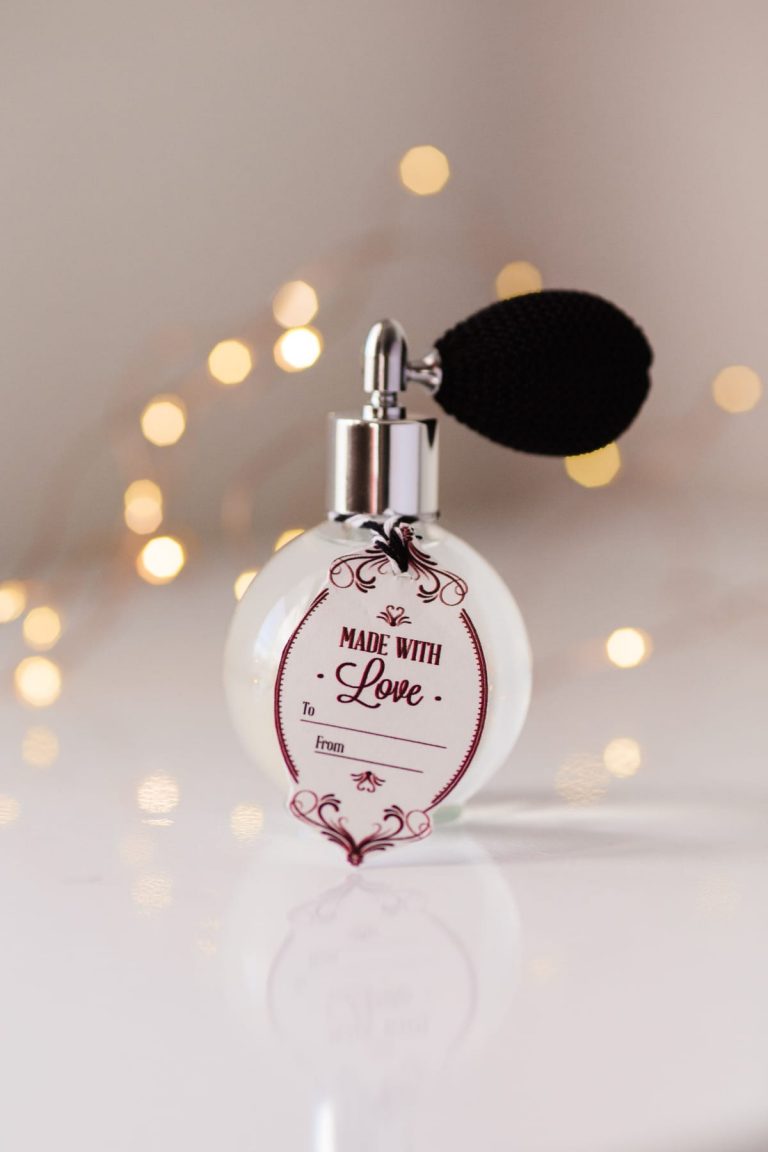 Vanilla Extract: Homemade extract takes at least 6-8 weeks to infuse, however, a nice tag with the "ready by" date makes a special gift.
Hot Chocolate Mix: I love to add a bottle of this special mix to a gift basket with beautiful mugs, homemade cookies, and a favorite book.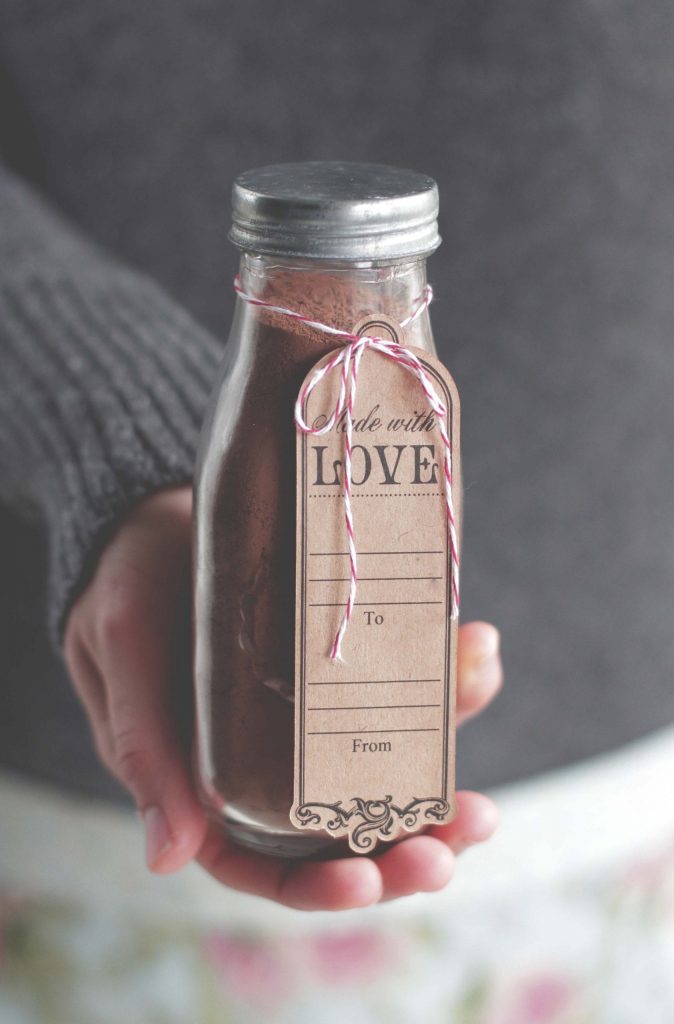 Bath Salts: For a complete DIY pampering package assemble a gift basket with: bath salts, lotion, a candle, tea bags and a mug, favorite book or magazine, and maybe even a "Free Baby-Sitting" gift certificate. I can think of just the sister-in-law for this special gift.
Playdough: I like to place individual colors in small Ziploc containers and include kid-friendly scissors, new cookie-cutters, and maybe even a special pint-sized rolling pin. Target and Amazon are great places for finding pint-sized rolling pins.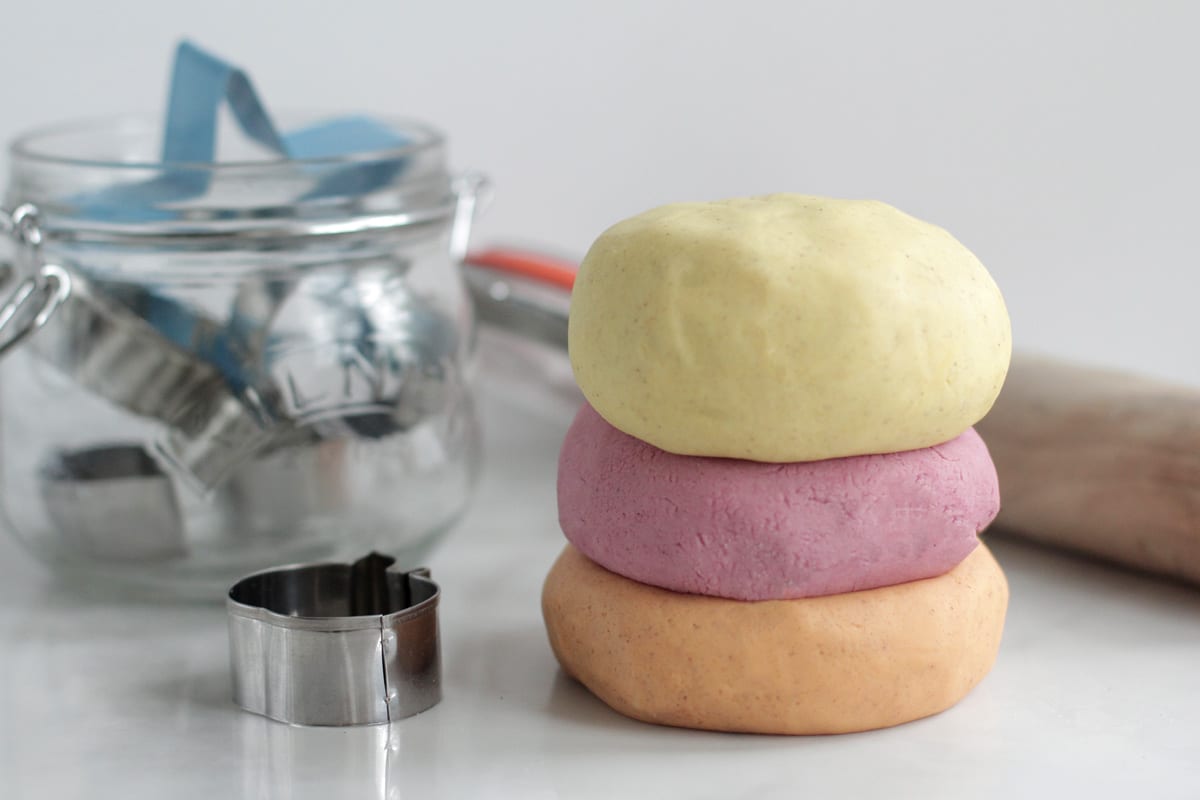 Hand Scrub: I received this hand scrub as a present last year from my grandmother. I loved it so much I had to create my own DIY recipe. It's magical on tired, dry hands. If you'd prefer a sugar scrub, try this green tea scrub.


Dryer Balls: Homemade dryer balls make wonderful stocking stuffers. Package them in pretty burlap bags or a "cookie box."