We ended 2017 by making Grandma's Famous Buckeyes, a recipe that's loaded with powdered sugar, chocolate, and peanut butter. Aren't those sweet morsels incredible? There's a reason why they're "famous."
And now we're going to kick off the year with a smoothie. A smoothie that's packed full of leafy greens and protein-rich ingredients.
Friend, that's what I call balance.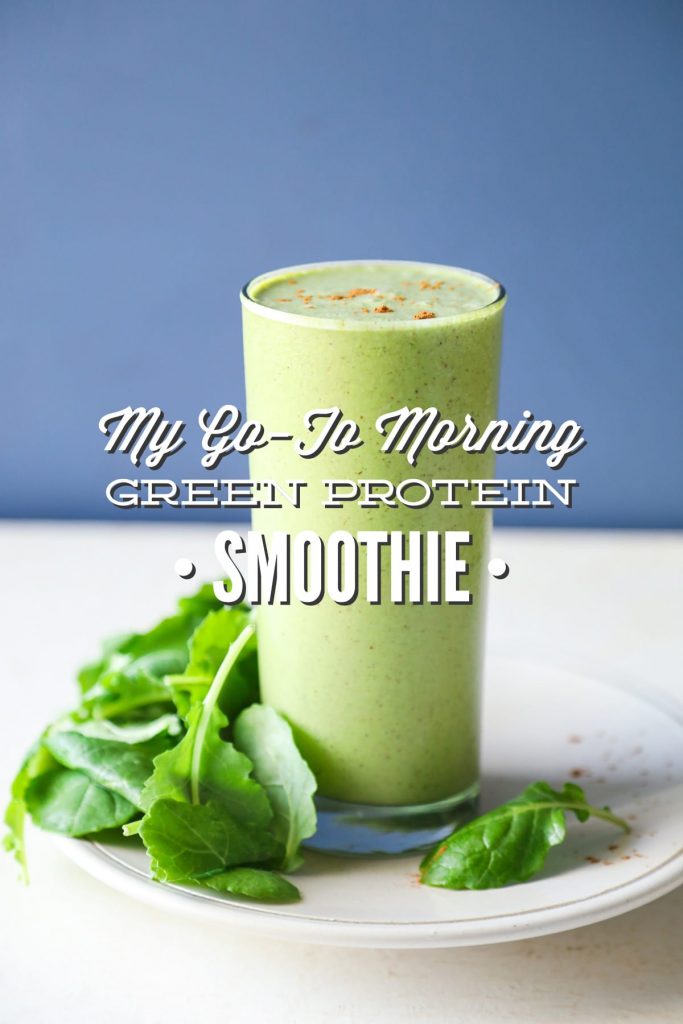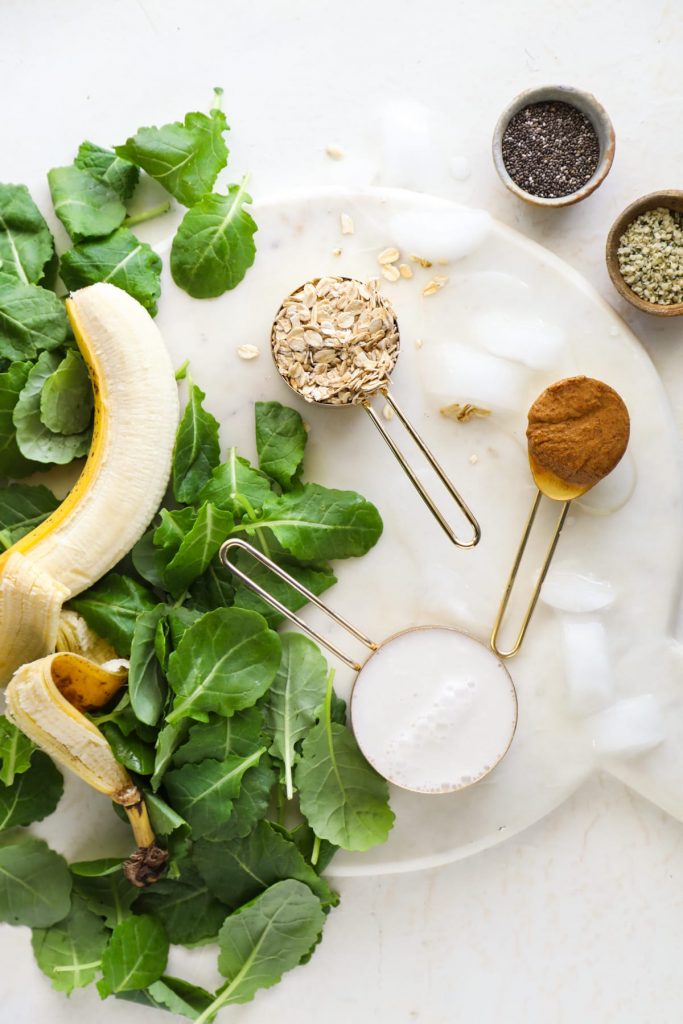 As we enter a new year, a time when many folks make a resolution to "eat better," let's talk about real food for a minute. Then we'll sip on this green smoothie, okay?
Real food, the return to less-processed food and more "from-scratch" meals, is slowly gaining popularity in our society. The funny thing is that for centuries, real food was the only thing that existed. It's wasn't a popular way of eating; it was the the only way of eating. A meal that could be purchased from a grocery store shelf and cooked in under two minutes in a microwave would have seemed absurd to our ancestors.
Just a side note, I'm not against technology or even (ethical) scientific advancements (hey, I'm writing on a laptop and wear an Apple watch. And yes, I own and use a microwave).
Somewhere in the process of trying to make food convenient and inexpensive, companies started to use fake ingredients (or chemically enhanced ingredients that our bodies no longer recognize as food), or lots of the same nutritionally-void ingredients (refined sugars, and processed corn and soy). Soon, markets and stores, which were once stocked with fresh ingredients, were overrun with these overly-processed and nutrient-deficient "foods." And to makes these "foods" appear to be incredible choices, packages were carefully labeled with all sorts of healthy claims.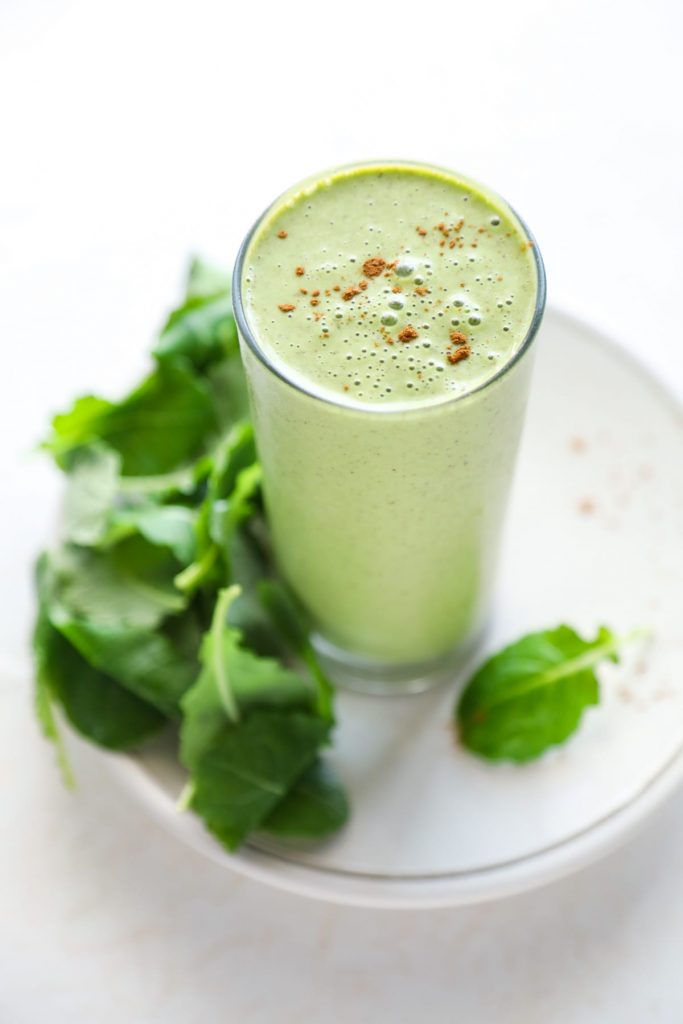 Now, in 2017, we have an entire adult generation (my generation) that's been raised on these "foods." After years and years of being raised to think that food could only come from a store package or a fancy restaurant with a trained chef, a food revolution has begun. A revolution that's about returning to fresh ingredients and nutrient-rich meals.
That's the beauty of real food. It's not a diet. It's not about fad ingredients, like goji berries or hemp seeds (which ironically I use in this smoothie). It's not about buying everything local and unpackaged. It's simply about being intentional and mindful about the food we consume, and purposefully thinking about the ingredients used to make our food.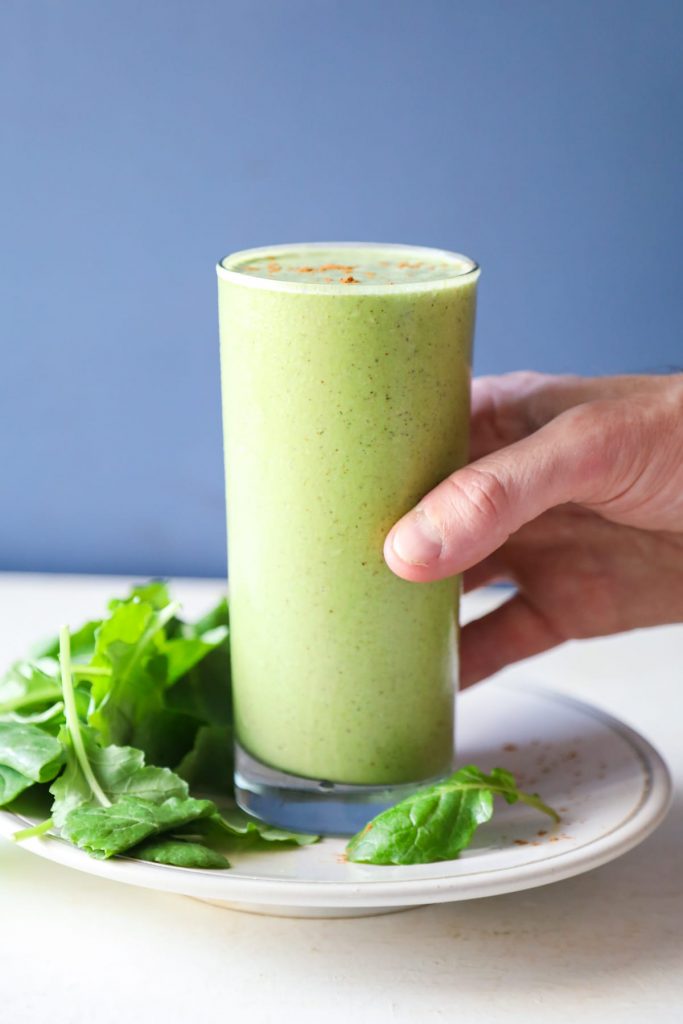 With that said, let's kick off the new year with a simple, nutrient-rich smoothie.
I've found that smoothies are an excellent way for me to start the morning, especially when I'm up before my family and don't want to eat a full breakfast just yet. A smoothie can be a great vehicle for packing a bunch of fresh and nutritionally-rich ingredients into a real food lifestyle (particularly first thing in the morning), like: probiotics (when you use yogurt or kefir), fiber and potassium (thanks to the whole fruits and/or veggies, and oats), and protein (from the nut butters).
Today's smoothie is my go-to smoothie on most mornings. This smoothie isn't heavy (it doesn't contain a bunch of fruit or hard veggies, or dairy), but it still packs a nutritional punch (in a good way) thanks to the leafy greens, banana, nut butter, and oats. Sometimes I'll also add chia seeds, hemp seeds, or collagen, if the ingredients are available in my pantry.
After my morning Barre workout (which I've been trying to get in at least four days a week), and once everyone is awake and ready for school, I'll enjoy a quick breakfast with the family before we all head out the door. I personally don't find that a smoothie is enough to keep me satisfied until lunch, so I usually enjoy a couple of pancakes or an egg during this time.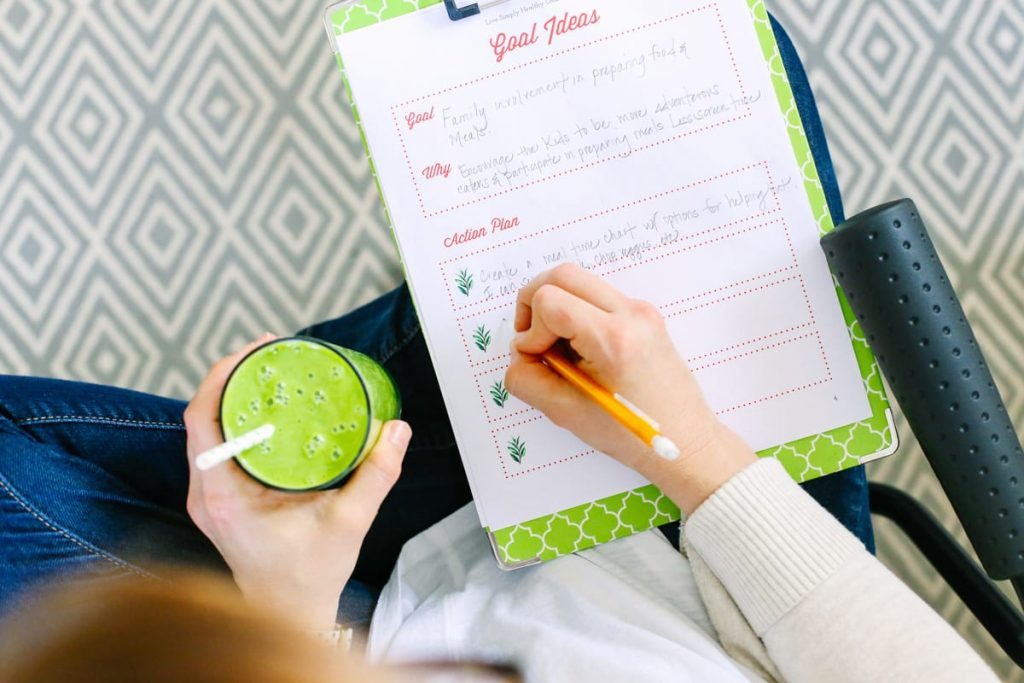 Cheers to a new year! A year of being intentional and mindful of the choices we make.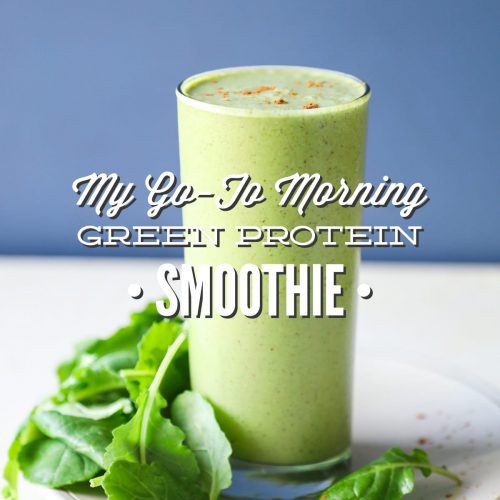 Green Protein Smoothie
A nutrient-rich protein smoothie made with spinach, nut milk, banana, and nut butter.
Instructions
Place the spinach, milk, banana, nut butter, and any optional ingredients in a blender jar. Blend on high until the leafy greens and ingredients are completely combined (there shouldn't be any green chunks).

Add the ice to the smoothie, and blend for 30-40 seconds, until smooth and creamy.
Nutrition
Calories:
475
kcal
Carbohydrates:
51
g
Protein:
16
g
Fat:
26
g
Saturated Fat:
2
g
Sodium:
377
mg
Potassium:
1069
mg
Fiber:
11
g
Sugar:
16
g
Vitamin A:
5700
IU
Vitamin C:
27.1
mg
Calcium:
506
mg
Iron:
4.9
mg