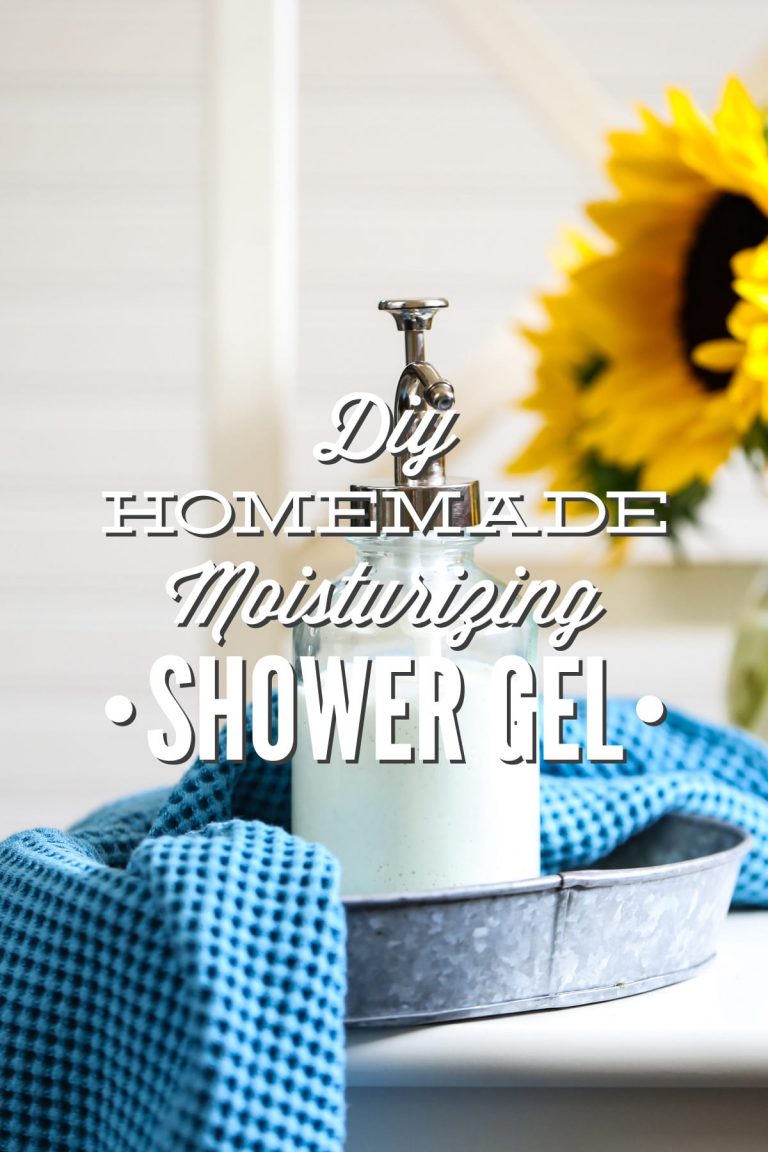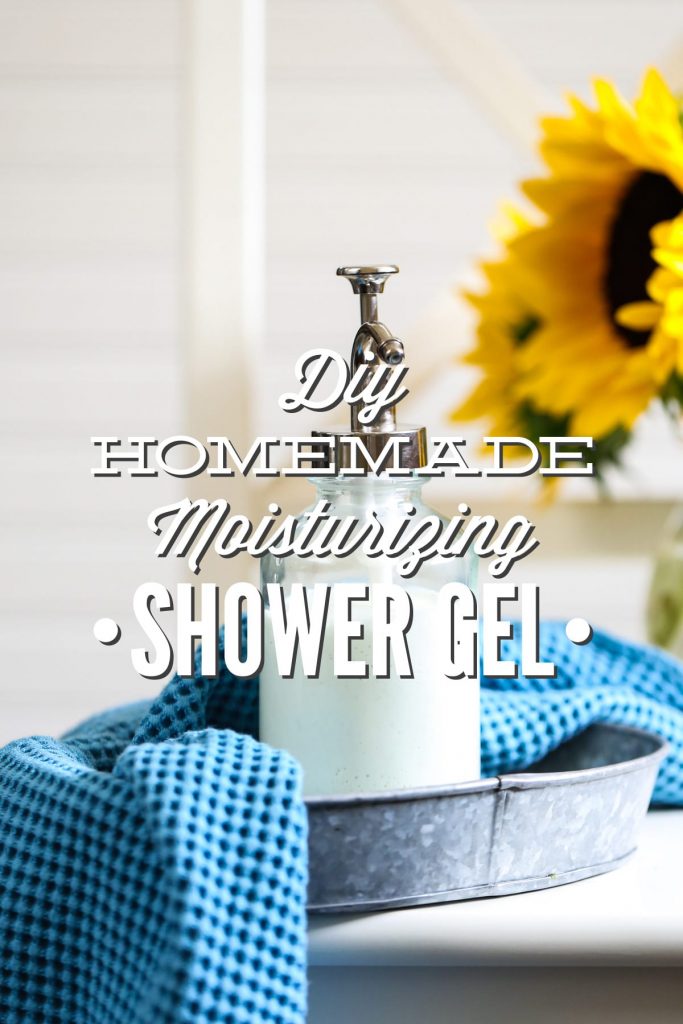 Although I love a good homemade product, there have been many products I just can't seem to successfully create at home. A few of these products include: dishwasher soap, mascara, eye shadow, adult shampoo and conditioner, and liquid foundation. I've tried countless times to make these products, but time and time again my efforts result in nothing but failure, at least when you compare them to the store-bought versions.
Through my failures, I've come to the realization that it's okay to not make everything from scratch! In fact, sometimes it's better for both my sanity and the strangers I must stand next to in public to actually buy certain products. Store-bought shampoo is a prime example–it's good for my sanity and the stranger standing next to me in the Target line. You're welcome, Mrs. Stranger.
Just a note here…For the products I still purchase, I try to choose the best options available, meaning the products with a minimum amount of bad stuff.
Two years ago, I was overjoyed to discover homemade body wash.
Homemade body wash is super easy to make, and in my opinion, it works just as good if not better than the store-bought alternative. It's a home run win! I've received many comments asking various questions about how to create a thicker consistency.
For a number of months now I've been working quietly behind the scenes of Live Simply trying to figure out how to create a thick and creamy body wash, almost more of a shower gel. I've tried numerous methods to thicken my current recipe, but every effort resulted in DIY failure. Finally, a few weeks ago, I decided to start from scratch and create a brand new recipe in hopes of achieving a thick, moisturizing shower gel. And guess what?
SWEET SUCCESS!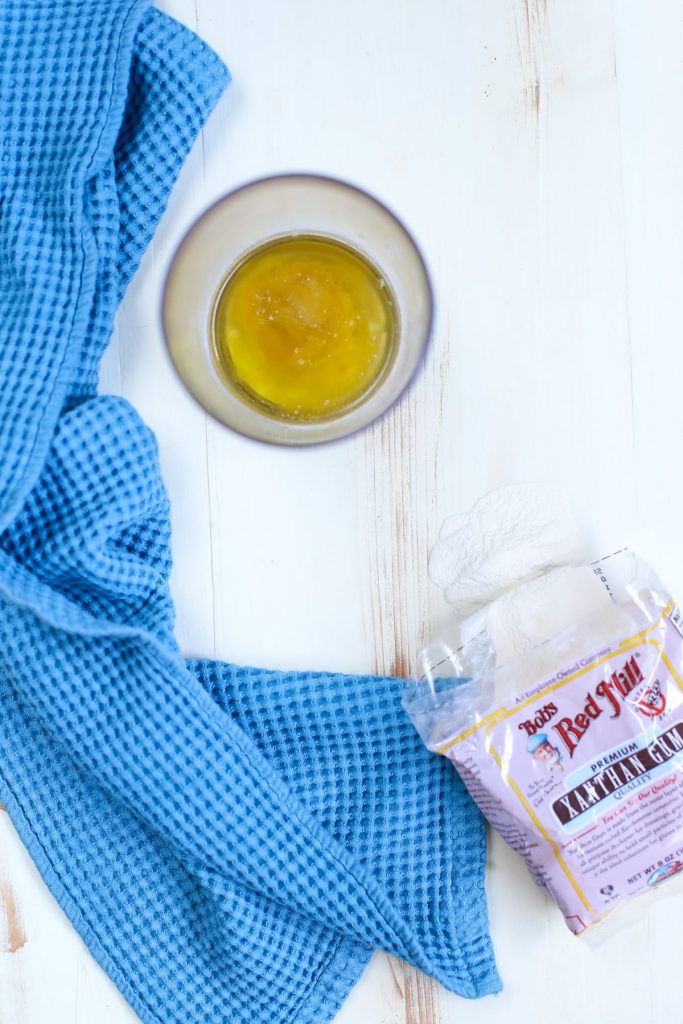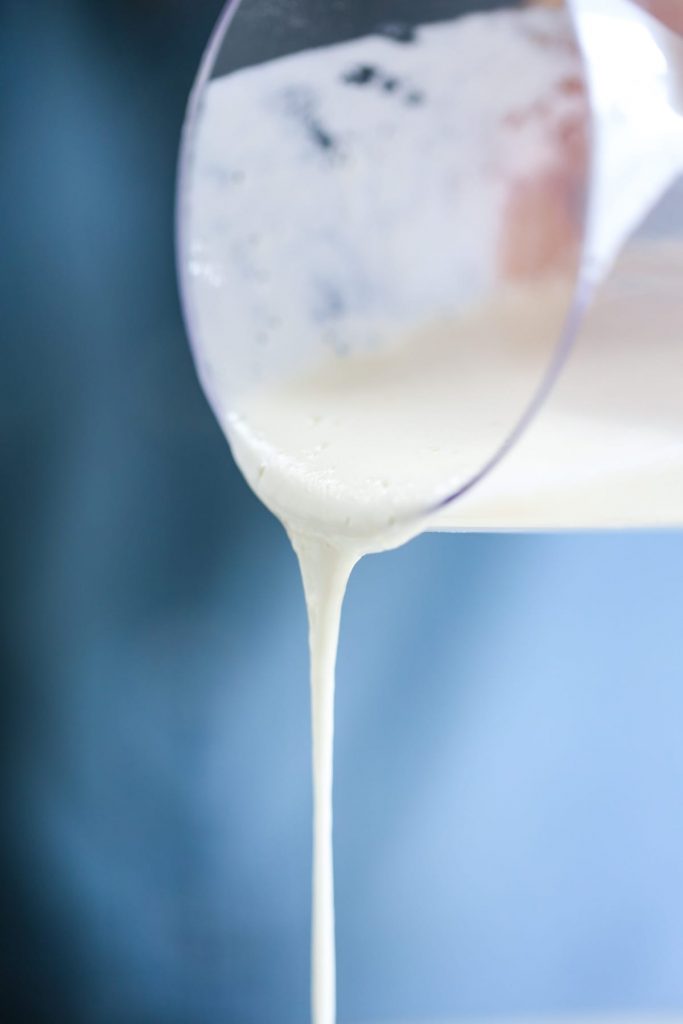 To create my successful homemade version of shower gel, I used: shea butter, glycerin, a nourishing oil, water, castile soap, and the secret ingredient…xanthan gum! Of course, the point of today's post is to share my homemade shower gel with you–it's dreamy, my friend! Trust me, you'll never go back to store-bought shower gel.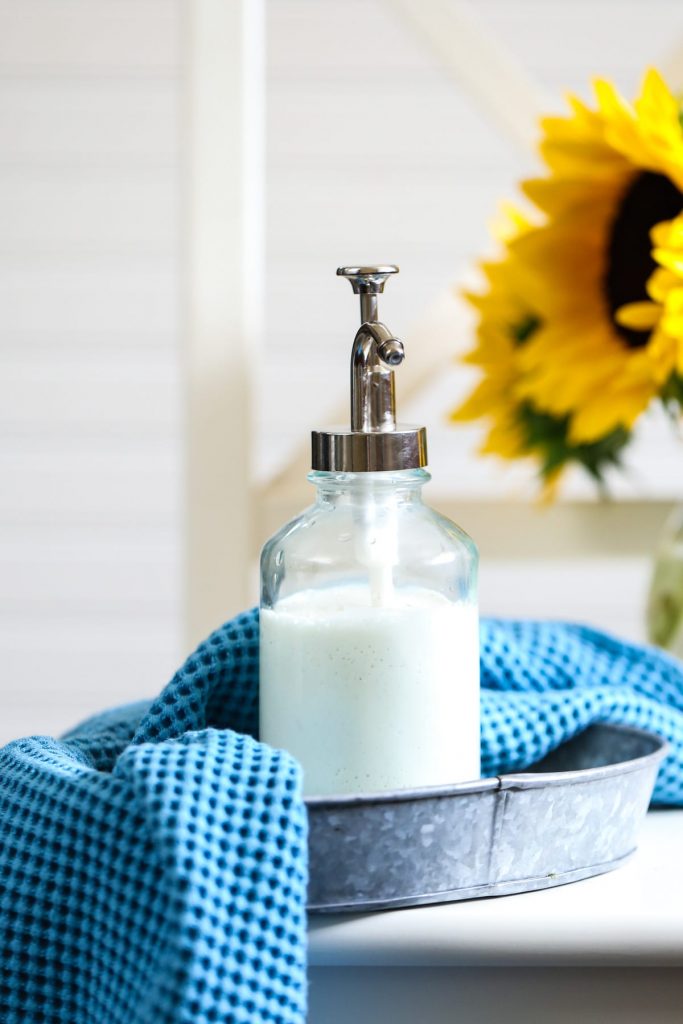 Before I share, let's take a look at each ingredient:
Shea Butter: This ingredient is one of my absolute favorite DIY products. Shea butter is an amazing moisturizer and contains healing properties (thanks to the Vitamin A). Shea butter is also super versatile. It can be used to make everything from homemade lotion to lip balm to shower gel.
Nourishing Oil: Since oil dissolves oil, it's only natural to add a nourishing oil to a cleansing shower gel. The nourishing oil also adds moisturizing properties to this gel. I've used jojoba, grapeseed, and good ol' olive oil with great success.
Castile Soap:  One of my favorite multi-purpose DIY ingredients. Castile soap is a concentrated vegetable-based soap with easy to recognize ingredients.  I use castile soap for everything from homemade laundry detergent to body wash and hand soap. I recommend using either the Baby Mild Castile Soap or Tea Tree Castile Soap for body-care products.
Glycerin: Glycerin adds nourishing moisture without weighing down the shower gel. This ingredient also helps dissolve the xanthum gum, which makes it absolutely necessary–sorry, no substitutes this time. Glycerin sounds like a fancy ingredient, but most drug stores sell it in the beauty or medicine departments for a fairly low price.
Xanthan Gum: This is the secret ingredient that's absolutely necessary for creating a creamy shower gel! Xanthan gum is sold in the baking aisle (I like Bob's Red Mill brand) and is often used to help thicken and stabilize foods, particularly gluten-free foods. This next part may gross you out, but I think it's important to know the details about the products we use on our skin (and in our body)….
"Xanthan gum is a sugar-like compound made by mixing aged (fermented) sugars with a certain kind of bacteria." (source) Yes, I'm asking you to put a bacteria on your skin, but rest assured, this is a perfectly safe ingredient. Hey, I also asked you to drink a colony of fermented bacteria, so…
Xanthan gum is expensive (around $15 per bag) and you only need a very small amount of it to make this shower gel. This means one $15 bag will last quite a long time.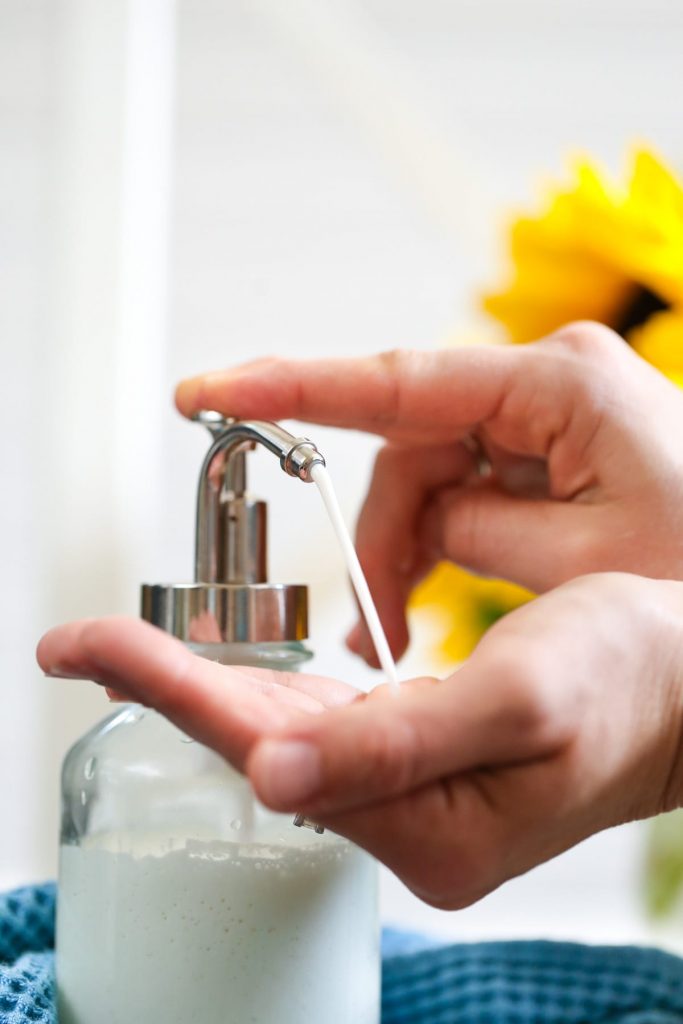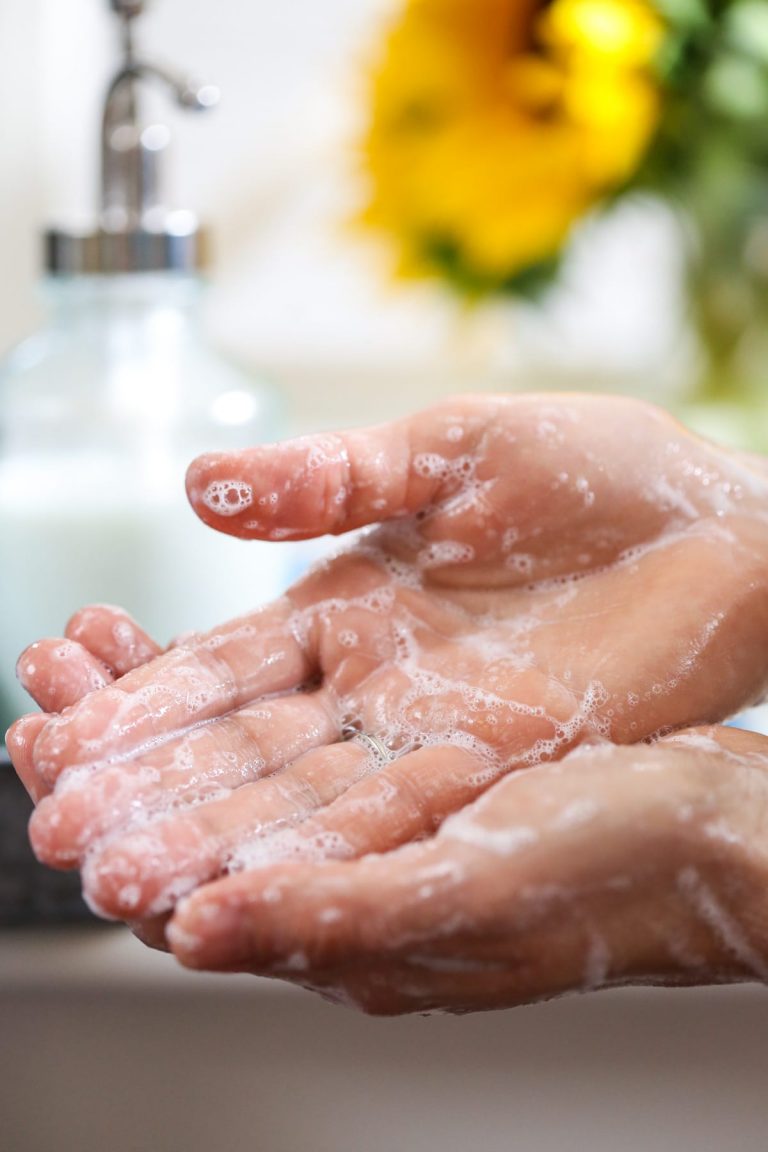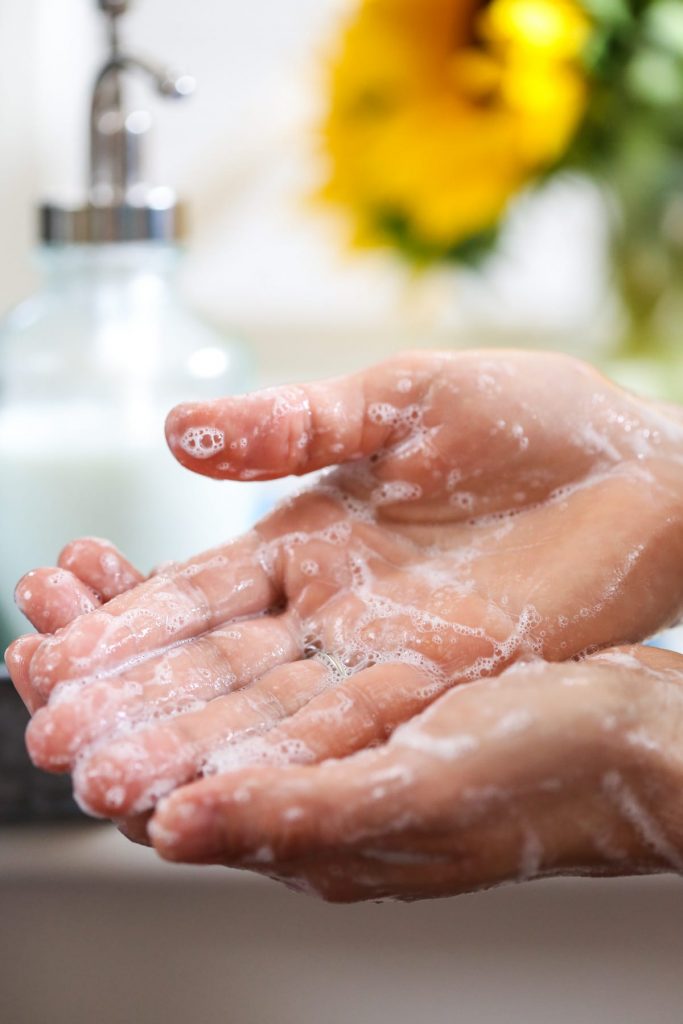 And without further ado, I present to you a creamy and moisturizing homemade shower gel. Lather up!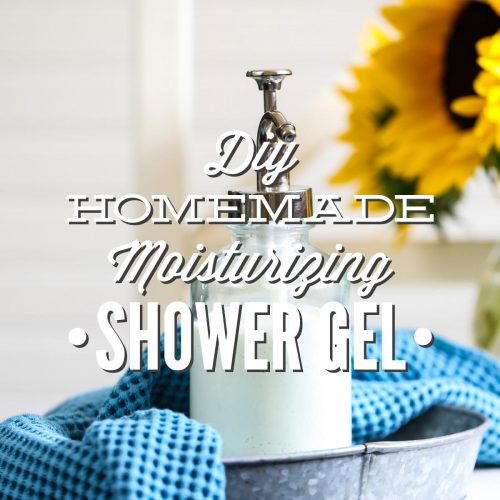 Homemade Moisturizing Shower Gel
I present to you a creamy and moisturizing homemade shower gel. Lather up!
Ingredients
2

TB

shea butter

melted

2

TB

jojoba oil

or grapeseed, and extra virgin olive oil with good success.

1

TB

vegetable glycerin

1

tsp

xanthan gum

or guar gum -If you're using guar gum try 1/4 tsp for starters since some readers have reported the gel is too thick with 1 tsp guar gum

1/3

cup

castile soap

I like to use Baby Mild.

1/3

cup

warm water

Distilled water for long-term use. The water doesn't need to be hot

10

drops

lavender essential oil

optional
Special Equipment:
Instructions
Add the melted shea butter, jojoba oil, and glycerin to a medium-size bowl. Sprinkle the xanthan gum over the top. Allow the gum to rest for 1 minute. During this time the powder should sink into the liquid. After 1 minute, use the immersion blender to dissolve the gum into the oil mixture--pulse the immersion blender for 1 minute. Add the castile soap and warm water to the bowl. Place the immersion blender at the bottom of the bowl. Blend the mixture with the immersion blender for 1-2 more minutes, pulsing up and down. The mixture should turn into a creamy lotion-like consistency during this time.

Pour the shower gel into a soap dispenser. I found

my container

(pictured) at Target.

While the mixture won't separate, I recommend giving the container a gentle shake before each use. When you introduce water into a product without a preservative you always run the risk of introducing bacteria, so use water-based products quickly.
Notes
The "where to buy" links provide links to the actual products I use. As always, I recommend shopping around online and at local stores for the best prices and products you love. Find my favorite DIY ingredients and tools, here.
More DIYs You May Like: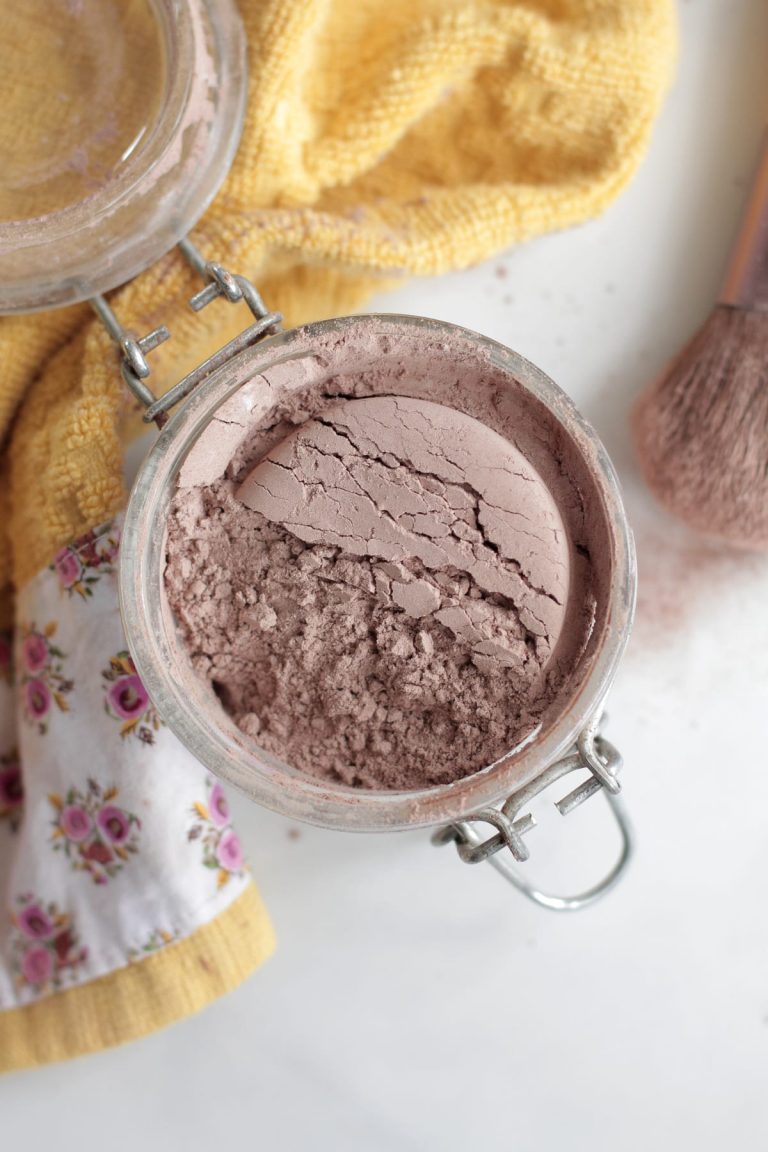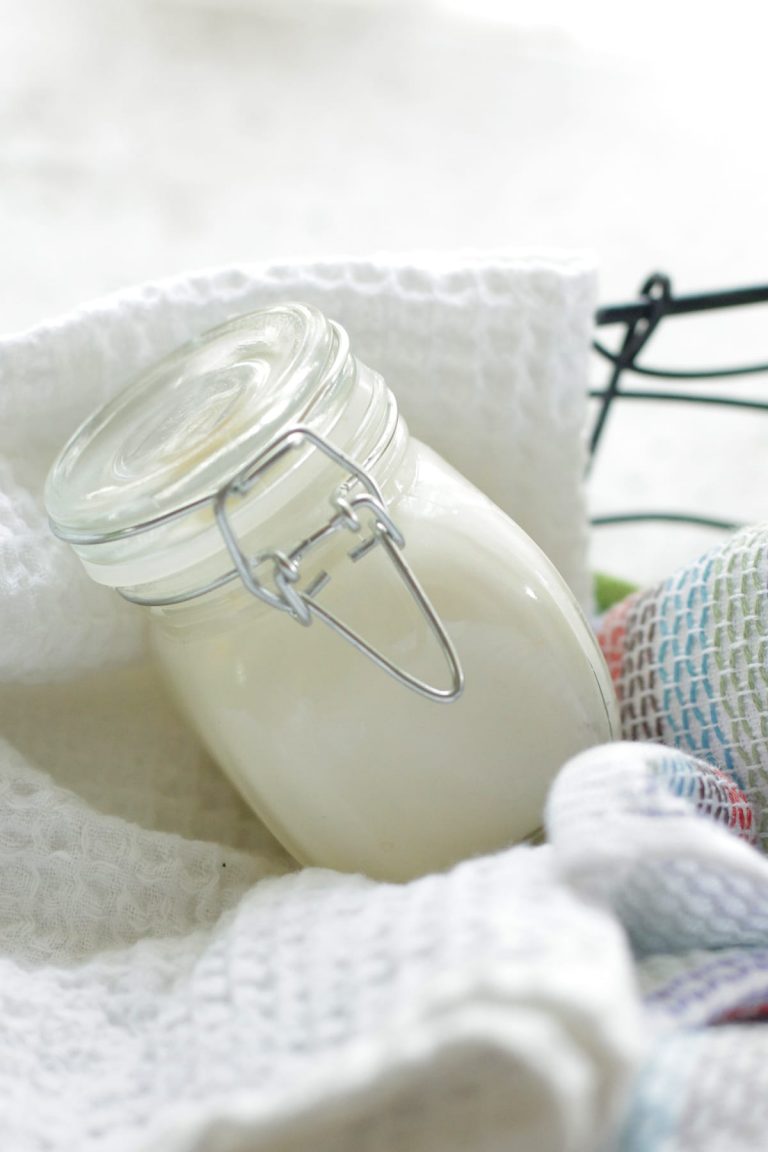 Homemade Ultra-Moisturizing Lotion (without coconut oil)