This post may contain affiliate links. As an Amazon Associate I earn from qualifying purchases.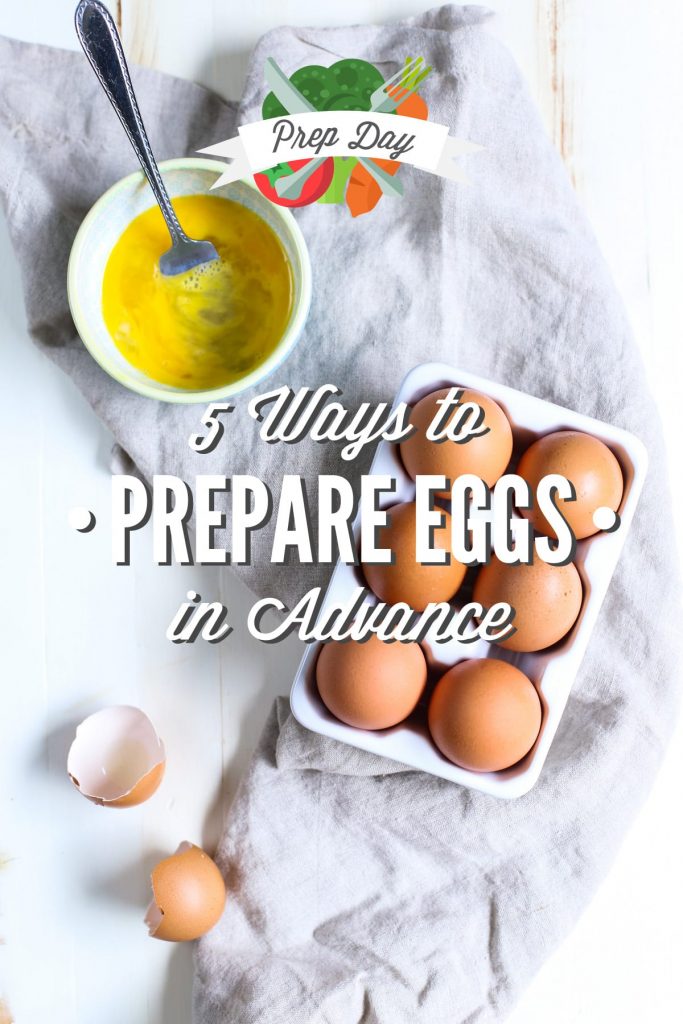 Okay guys!
It's that time once again for me to sing the praises of incorporating a regular prep time into your weekly schedule. If you haven't taken the plunge and started prepping real food in advance, this is the week to do it. Why? Because this week's prep time talk involves fluffy eggs, gooey cheese, tortillas or biscuits, and best of all…BACON!! 
I knew it. You're in, right?!
I must know. Was it the cheese, eggs, or bacon that won your heart and tastebuds first?
While most of the recipes this week's post involve their fair portion of all three, or at least two out of the three, the real star in this week's lesson is the egg. Yes, the humble egg.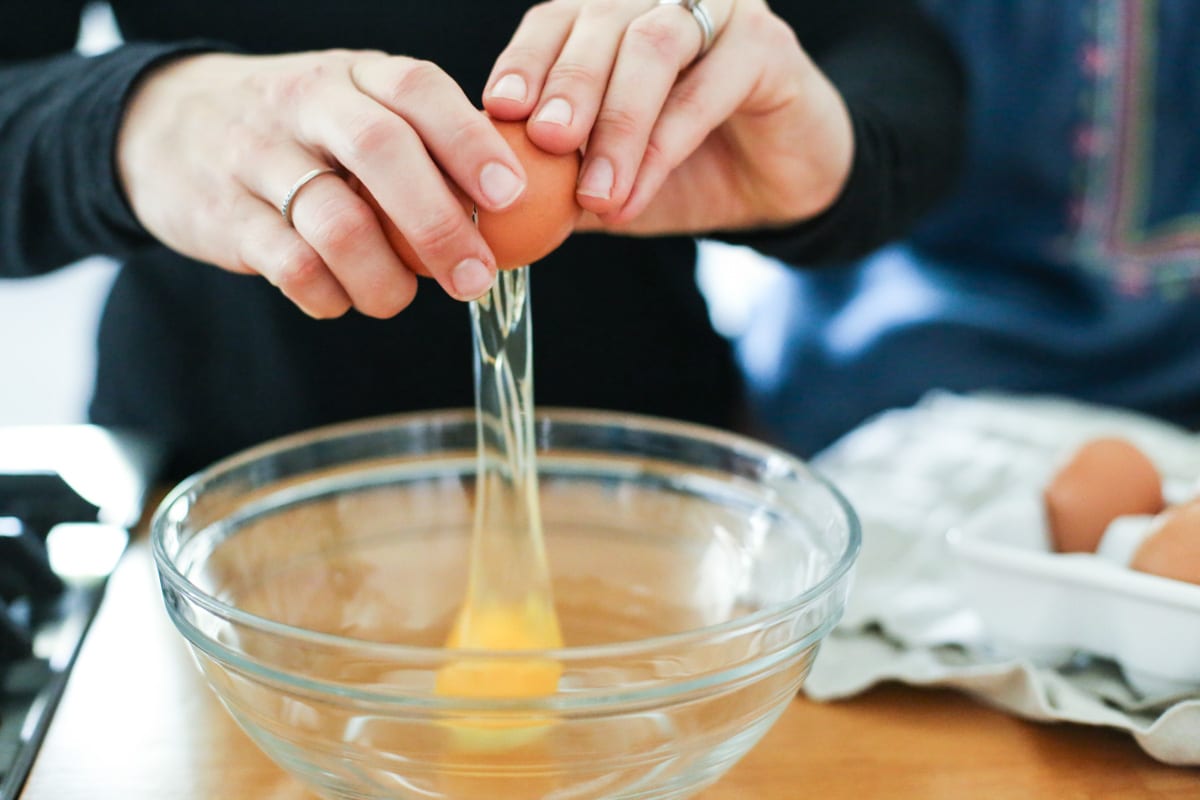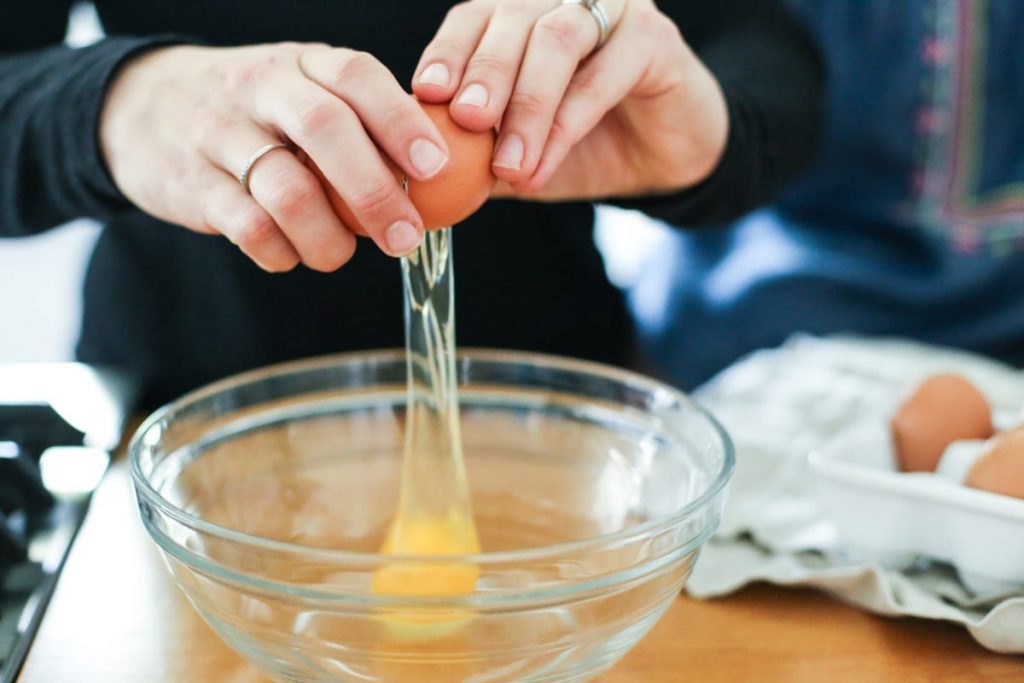 Eggs are a super easy food you can prep each week. While many of the foods we've talked about in this series are more of an ingredient than a full meal, eggs pretty much qualify as a one-stop meal. Eggs are a complete protein. Eggs are also inexpensive (when you think about how many eggs come in one carton) and can be prepped in large batches in advance. Basically, eggs are a mega real food WIN!
And just in case I didn't win you over with the words bacon and inexpensive, let's focus on three main reasons why you should think about making eggs during your prep time. After all, if you're going to include a task on your prep day printable or mental plan, it must help maximize your time throughout the week (AKA: it better be important!) 
Why You Should Prep Eggs in Advance
1. Start the Day with Nutrients:
Eggs are the perfect food, in my opinion. Not only are eggs a healthy source of fat (eat the egg yolk!!), they are also a complete protein and loaded with essential vitamins.
2. Grab-n-Go Breakfast, Lunch, or Snack:
Eggs can be enjoyed for breakfast, lunch, or a snack. You could even include an egg theme on your dinner meal plan. This means you can take care of multiple meals and snacks just by spending a bit of time preparing eggs for the week ahead. Granted, you may not want to eat an egg burrito for both breakfast and lunch, but at least you know the option exists if you find yourself in a bind.
3. Little Experience Required:
Eggs are fairly easy to make. Yes, there's some art and science behind cooking fluffy scrambled eggs or the perfect hardboiled egg, but for the most part eggs are pretty forgiving. If your family helps you during prep time, assembling the egg burritos or filling the deviled eggs may be the perfect way to encourage participation and maximize your time.
5 Ways to Prepare Eggs in Advance
Egg Burritos: Egg Burritos are my family's favorite breakfast. Who doesn't love a warm tortilla oozing with cheese, eggs, sausage, and vegetables? If you'd like to go vegetarian, substitute the sausage for cooked sweet potatoes (just make sure they are diced very small so they cook evenly).
Make in Advance Method: Freezer (about 2 months) or Fridge (3-4 days).
Egg and Cheese Biscuits: Out of all the options in this post, making egg and cheese biscuits requires the most hands-on time in the kitchen. For this reason, egg and cheese biscuits are considered a special weekend breakfast in our house. Anytime egg and cheese biscuits are on the menu, I plan to serve them for breakfast that morning and freeze the extras for later.
Make in Advance Method: Freezer (about 2 months) or Fridge (3-4 days).
Mini Quiche or Omelet Cups: These are so easy to make. Omelet cups can be customized according to your family's likes and dislikes. For another variation make mini-quiche with seasonal veggies: Easy Spring Vegetable Mini Quiche. If you can't find asparagus right now try sautéed spinach or peppers.
Make in Advance Method: Freezer (about 2 months) or Fridge (3-4 days).
Good Ol' Hardboiled Eggs: Probably the most boring option on this list, but let's not discredit the good ol' hardboiled egg. Hardboiled eggs require 10 minutes of prep time and can be used as a quick breakfast or snack (my son loves to pull a hardboiled egg from the fridge in the morning) or chopped in a weeknight salad. I recommend peeling hardboiled eggs before storing them in the fridge for future use.
To boil the perfect hardboiled egg: Place the desired number of eggs in a medium-size pot. Pour water over the eggs, just until the eggs are covered. Add 1 teaspoon of salt (this helps with the peeling, particularly when using fresh farm eggs) and cover the pot with a lid. Bring the water and eggs to a boil. Once boiling, turn off the heat and allow the eggs to rest (with the lid on!) for 10 minutes. After 10 minutes run the eggs under cool water and peel.
Make in Advance Method: Fridge (1 week). Do not freeze.
Deviled Eggs: Besides egg burritos, deviled eggs are my absolute favorite way to prep eggs in advance. Side Note: How many times can I say "eggs" in one sentence? My recipe for deviled eggs includes bacon and herbs–yep, it's like a party in your mouth!
Make in Advance Method: Fridge (3-4 days). Do not freeze.
This week, your homework is to create a meal plan, go shopping for the food you'll need to implement the meal plan, set aside a specific day/time for prep time, and then print and fill out the Prep Day Action Plan printable. Focus on five foods you can prep this week based on your meal plan and schedule: making soup, cooking and shredding chicken, washing storing greens, prepping muffins/biscuits/pancakes, making eggs, or blending smoothies, etc.
More Real Food You May Like: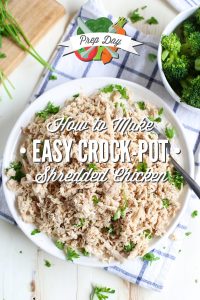 Prep Day: How to Make Easy Crock-Pot Shredded Chicken
Prep Day: 4 Simple Ways to Make Smoothies in Advance