I wait eagerly for October and the season of Fall to make its grand debut every year.  Then, suddenly with a blink of the eye it's here and soon-to-be gone. I'm still  dreaming of pumpkin patches, homemade pumpkin puree, falling leaves–
wait!
I live in Florida, scratch the falling leaves.
Back to Fall– pumpkin patches, pumpkin puree, fall gardening, and somewhat cooler weather (you know, low 80's).
I enjoy creating so many wonderful memories with my kiddos during this season. Memories and special traditions to look back on and remember. The annual pumpkin patch, imperfectly carving pumpkins, baking, roasting zillions of pumpkin seeds, and the early mornings in the fall garden. Those are the activities which make Fall enjoyable and yet so busy.
Being so busy I often forget to take time for myself.  I don't get many quiet moments anymore, but when I do, they last about ten minutes.  Ten minutes to do anything I love, by myself, a time to pamper mom.
Enter the Pumpkin Spice Facial Scrub.
I've always been a fan of a good sugar scrub.  A good scrub can be incredibly relaxing and rejuvenating, leaving the skin moisturized and the body pampered. Just what a busy mom needs!
If you have ever taken a peek at the scrubs offered in stores, you will know 1). they are super pricey 2). they are loaded with chemicals, dyes, and other ingredients I prefer to keep far from my skin.
Of course, for every problem there is a solution.
That's what mom is for, right?
I've been making sugar scrubs for my face and body for a couple of years now, even before my ventures into homemade foundation powder, body wash, blush, and moisturizer. Being in the Fall and pumpkin-everything mood I decided to change up my sugar scrub this mouth. Replacing the usual oil with homemade pumpkin puree.
Before you go thinking I've lost my mind, it turns out pumpkin is actually incredibly nourishing for the skin. Pumpkin is rich in Vitamin A, C, and loaded with zinc. These vitamins provide the skin with healing and age-fighting antioxidants.
Pumpkin puree has enzymes and antioxidants that offer results similar to gentle alpha-hydroxy action; It removes dead dull cells, while its beta-carotene-rich antioxidants nourish your skin. This will moisturize and nourish your skin, leaving it smooth and glowing. Source
This Pumpkin Spice Facial Scrub has been my little spa-in-a-jar this month. During those quiet, precious ten minutes of mom-time, I spread a little on my tired face and after a couple of minutes wipe it off with warm water . My skin glows and I feel revitalized.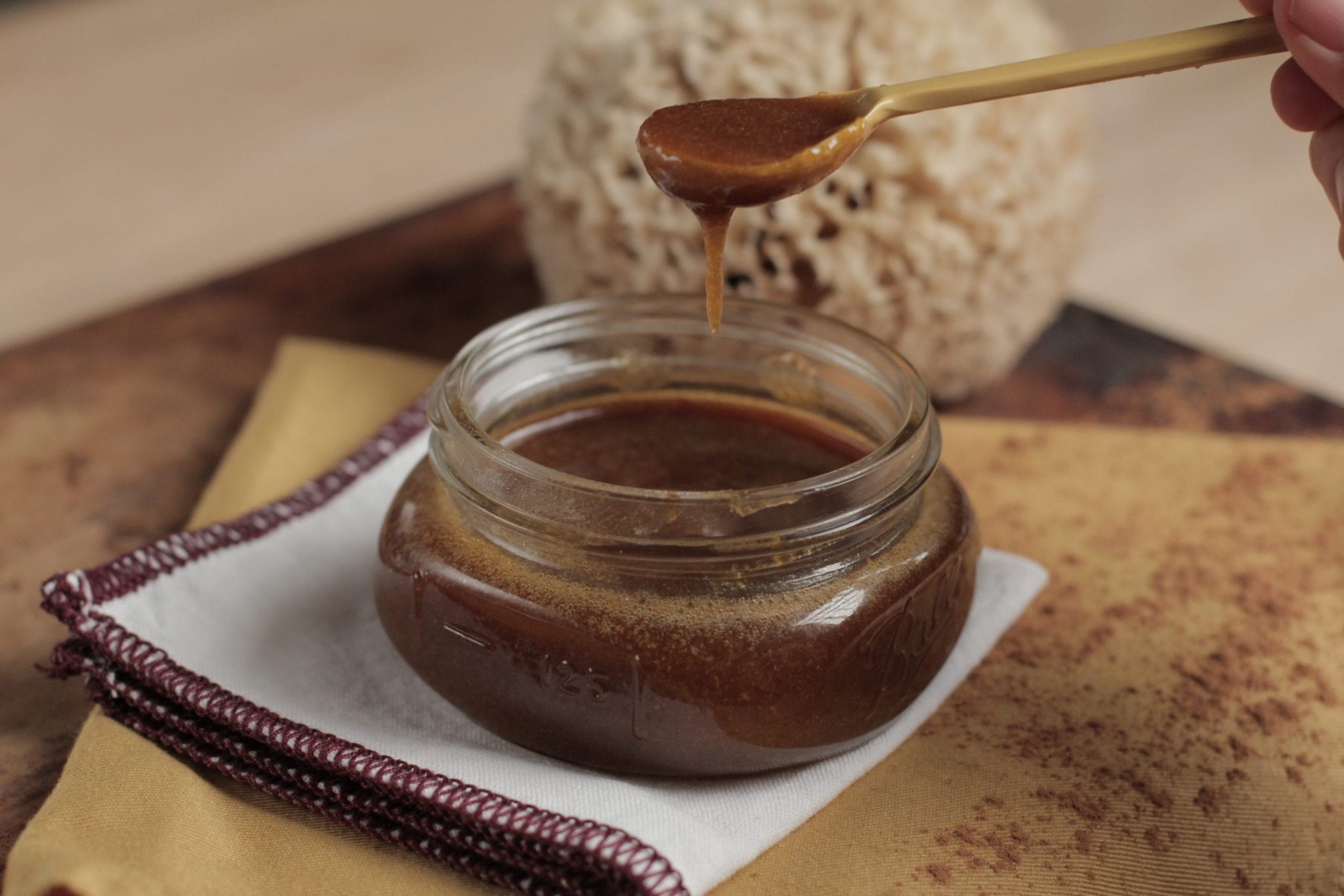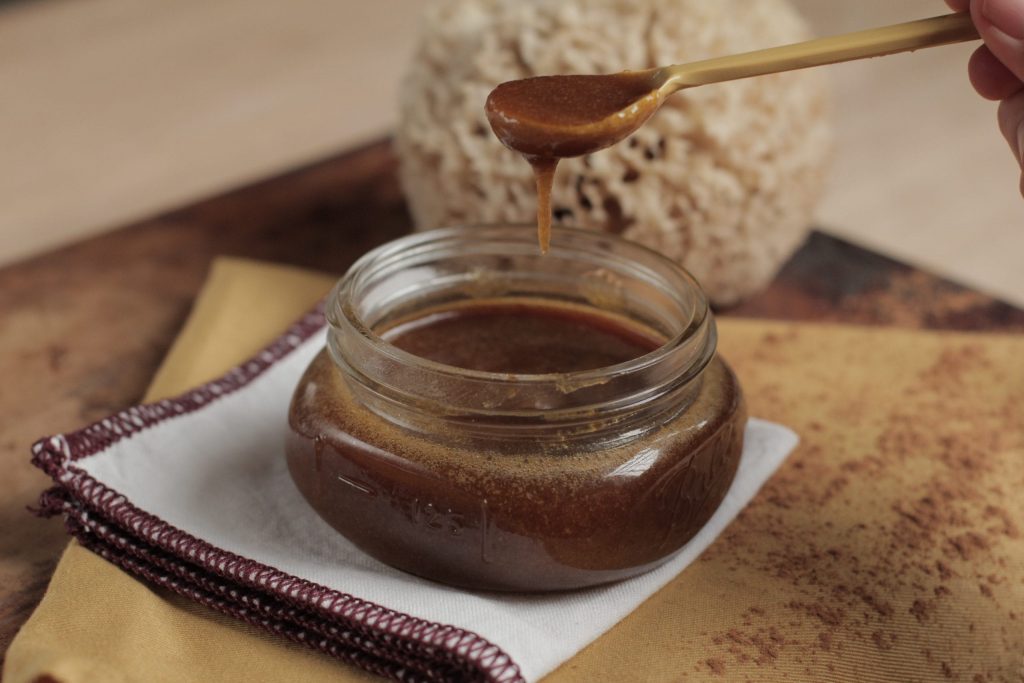 What you will need:
How to:
Simply mix together the white and brown sugar and pumpkin pie spice.
Add in the pumpkin puree and Vitamin E Oil.
Mix all the ingredients together.
This product should be stored in the fridge, in a sealed container, due to the pumpkin puree. This is not a long-term product.
To use, apply a small amount to a clean face and massage the scrub into your skin.
Let the scrub sit for a couple of minutes and then wipe clean with a warm washcloth.
Store the leftover scrub in the fridge and use as often as you wish.
See…
And yes I did cut all my hair off.
Same blogger, just new hair.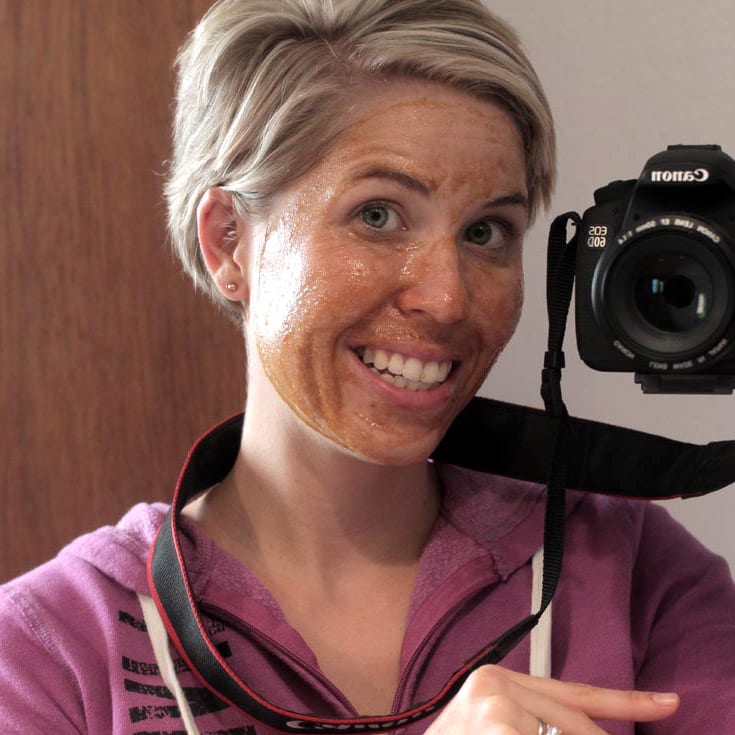 A moisturized face and revitalized mom awaits.
Now, hurry go make some more Fall memories. October is nearly over and soon we will dreaming of big bowls of hearty soup, warm crusty bread, and new winter-inspired facial scrubs.