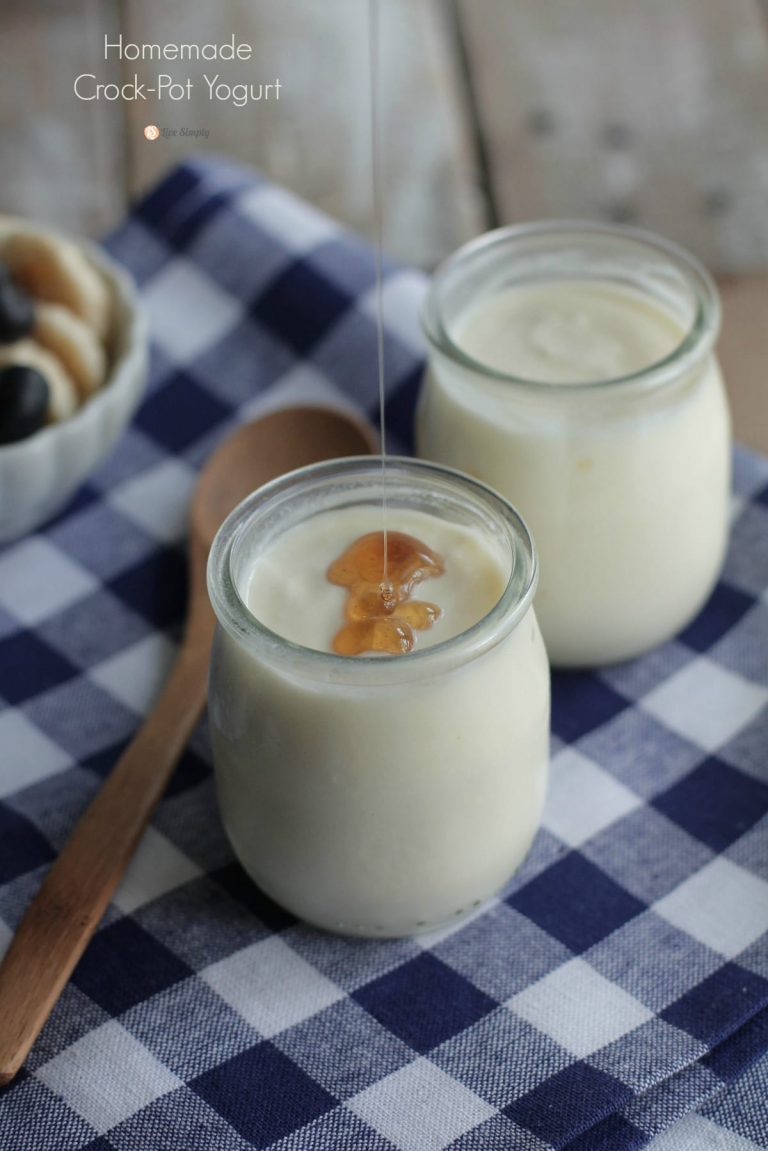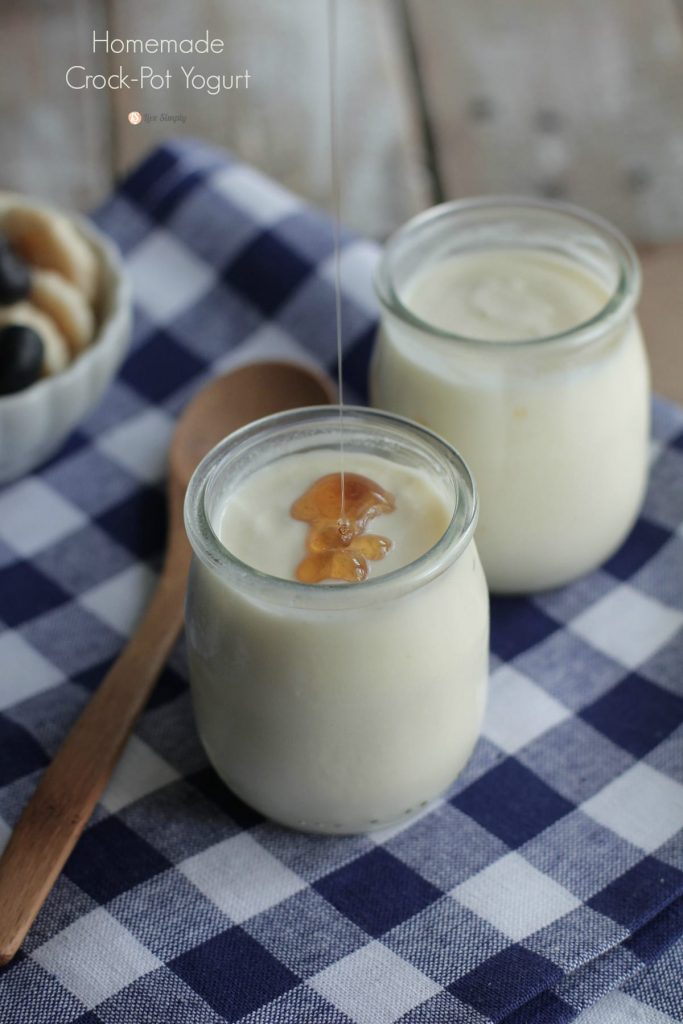 Now, I realize making your own homemade yogurt could very well put you in the ranks as being superwoman, but let me assure you…
I am not superwoman.
In fact, once you see how easy this homemade yogurt is to make, you will wonder why you haven't made it yourself.
I am all about easy and tasty!
When the two combine, BAM, I love the results!
Before I share the steps to make homemade yogurt, I think I should settle something first. While I do make yogurt, I regularly buy it.. Gasp! I know.
Sometimes life pulls in too many directions and I just don't have the time to spend an extra 15 minutes in the kitchen. I found a brand that is hard to find at big conventional grocery stores, but many health food stores carry it. I would love to share the brand, which reminds me most of homemade yogurt, however, I am concerned my readers may wipe me out.
Okay, okay, I will share.
I love Seven Stars.
But, you must promise to leave some if you go out and buy this yogurt.
While most weeks I buy (in bulk through my food co-op) a case of Seven Stars Plain Whole Milk Yogurt, there are times it simply isn't available or cost-wise I need to cut down on my food spending. Perfect time to make my own.
A few years ago, as our family decided to start eating real food and started reading food labels in the store, I realized the yogurt in the grocery store just wasn't going to cut it! Talk about scary ingredients.
I switched over to Stoneyfield Whole Milk Yogurt, but the cost for our family was just too much for the amount we consumed each week. I tried many homemade recipes online but none really turned out well. One day I found a crock pot recipe featured on Keeper of the Home. I eagerly tried it out and guess what?
I successfully made yogurt!
I tweaked a few components of the recipe and soon found I could make great, real yogurt full of nutrients with just a few minutes of prep time and some planning.
If you are going to make this yogurt you will need to plan ahead. While this yogurt only requires 15-20 minutes of active kitchen time, it does need to sit for around 8-12 hours in a crockpot to allow it to culture and turn into creamy yogurt. I have found it works best to do all the prep work before I go off to bed and leave it out all night while I sleep. When I wake up, I have yogurt. Viola.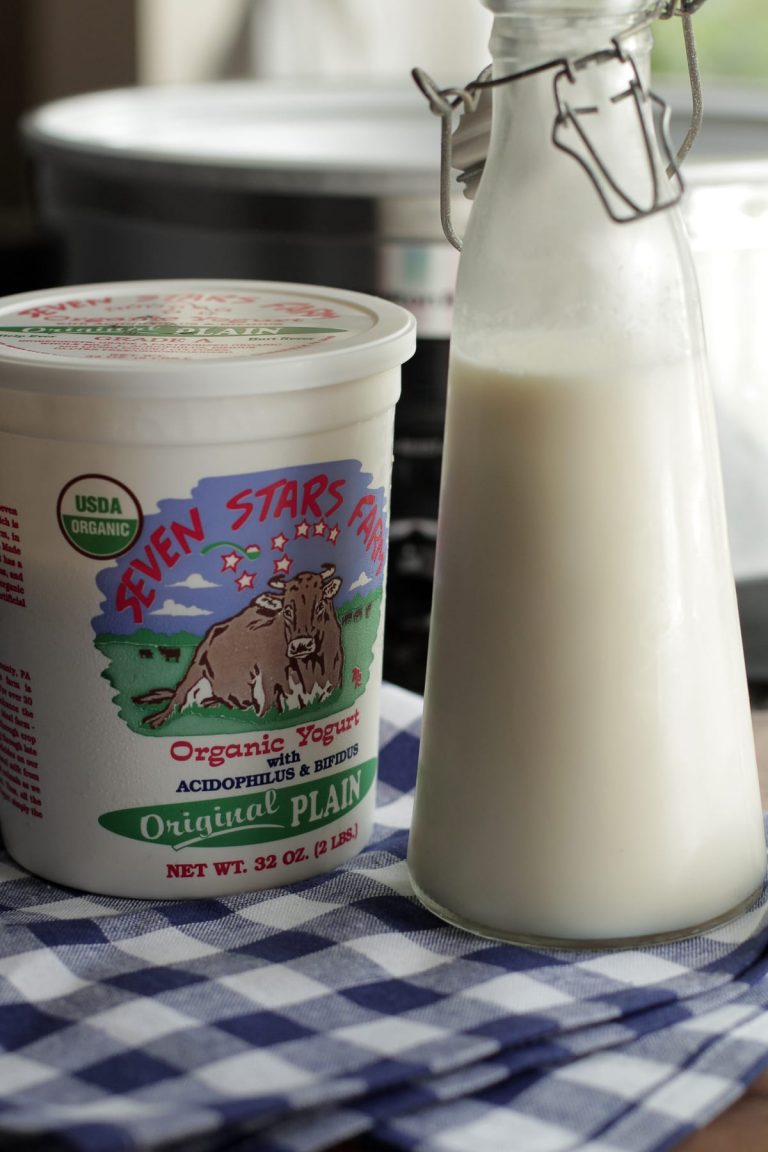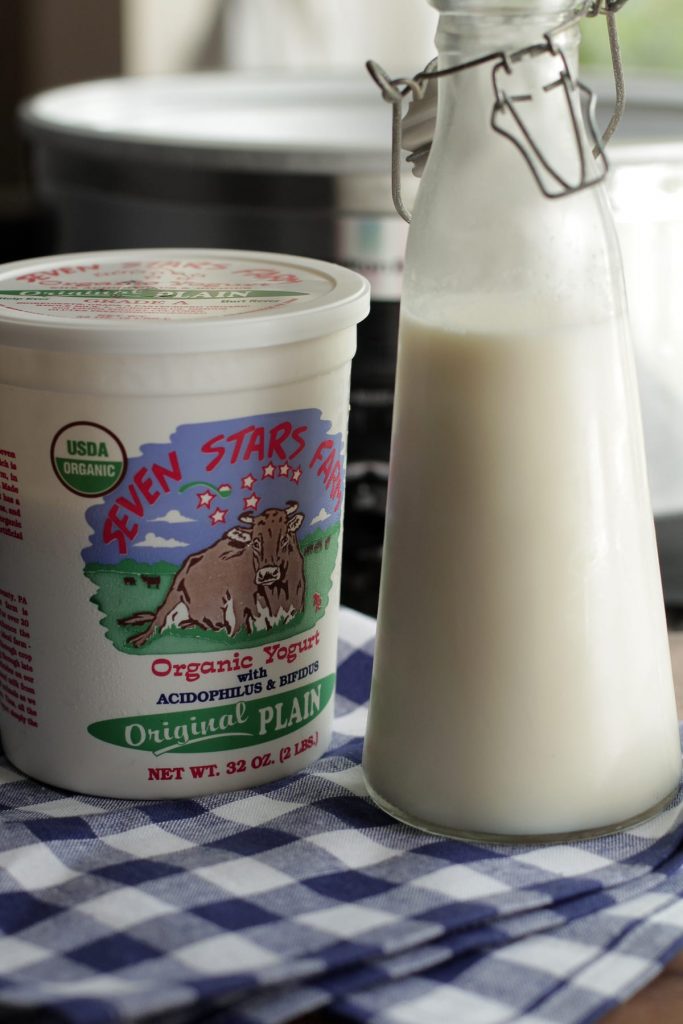 6 DELICIOUS
Yogurt Recipes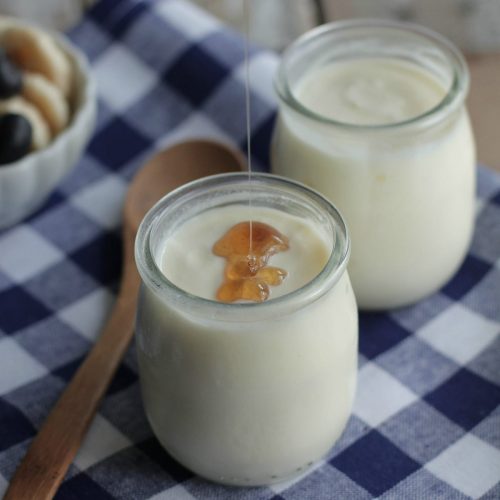 Homemade Yogurt in the Crock-Pot
In fact, once you see how easy this homemade yogurt is to make, you will wonder why you haven't made it yourself. I am all about easy and tasty!
Ingredients
1/2

cup

plain whole milk yogurt

this is called your "starter". Read the ingredients on your store-bought yogurt to be sure one of the ingredients is ACTIVE CULTURES. In order to make yogurt, you need these cultures or good bacteria. In the future, you can save a 1/2 cup of homemade yogurt as your starter

1/2

gallon

whole milk

I have a difficult time getting my raw milk to always set properly. Please avoid using ultra-pasteurized milk.
Instructions
Turn your crockpot on high. Be sure to do this first, as your crock pot needs to warm up properly before you place the milk inside. Now is also the time to take out your yogurt starter and let it sit on the counter, to warm up a bit.


Pour all the milk into the pan (I use this) stirring occasionally until it begins to bubble and get frothy (around 185° if you would like to use a kitchen thermometer). Watch your milk to be sure it doesn't bubble over or burn the bottom of the pan. While you are keeping a close eye on your milk, now is the time to get a cold ice bath ready for your pan. Fill your sink with some water and ice.

Now that your milk has started to bubble, turn off the burner and transfer your pan to the sink full of cold water. Place the pan in the cold water, but don't allow any of the water to enter the pan and touch the milk. Keep the lid on the pan. Allow, the milk to sit around 10 minutes. You want your milk to cooler, but not cold. You need to have warm milk for the crock pot.

While the milk is cooling, scoop out a

1/2 cup

of yogurt starter. Once the milk has cooled (but is still warm…10 minutes) turn off your crockpot (which is now nice and toasty warm). Place your yogurt starter and

1 cup

of warm milk in the crock pot and gently whisk together. Now, add the rest of the of the warm milk to the crockpot and stir.Note to self: The baby will try to eat all your yogurt starter. Next time, make yogurt after bedtime.

With the milk and yogurt starter in the crockpot (now turned off), place the lid on. Now wrap up your crockpot with a couple large towels. Tuck your milk and yogurt into bed, all nestled in to keep nice and warm. Let that bacteria get to work making fabulous, creamy yogurt!Leave your crockpot alone for 8-12 hours. The longer you let it sit, the tangier your yogurt will taste. I like the taste at 10 hours. I know you may be tempted to take a peak and spy on what's happening under those towels, but don't! Your milk and starter need time to culture.

Relax!

After 8-12 hours, remove the towels from the crock pot and you will find–yogurt! Before you stir or shake the yogurt, place your crock pot in the fridge and allow the yogurt to set. I usually allow it to set a couple hours. I've even neglected it all day in the fridge.

After your yogurt has spent some time setting in the fridge you can now scoop into the containers of your choice. I use quart mason jars (like these).

Store in the fridge and enjoy.
Nutrition
Calories:
153
kcal
Carbohydrates:
12
g
Protein:
7
g
Fat:
8
g
Saturated Fat:
4
g
Cholesterol:
25
mg
Sodium:
108
mg
Potassium:
336
mg
Sugar:
12
g
Vitamin A:
400
IU
Calcium:
286
mg
Iron:
0.1
mg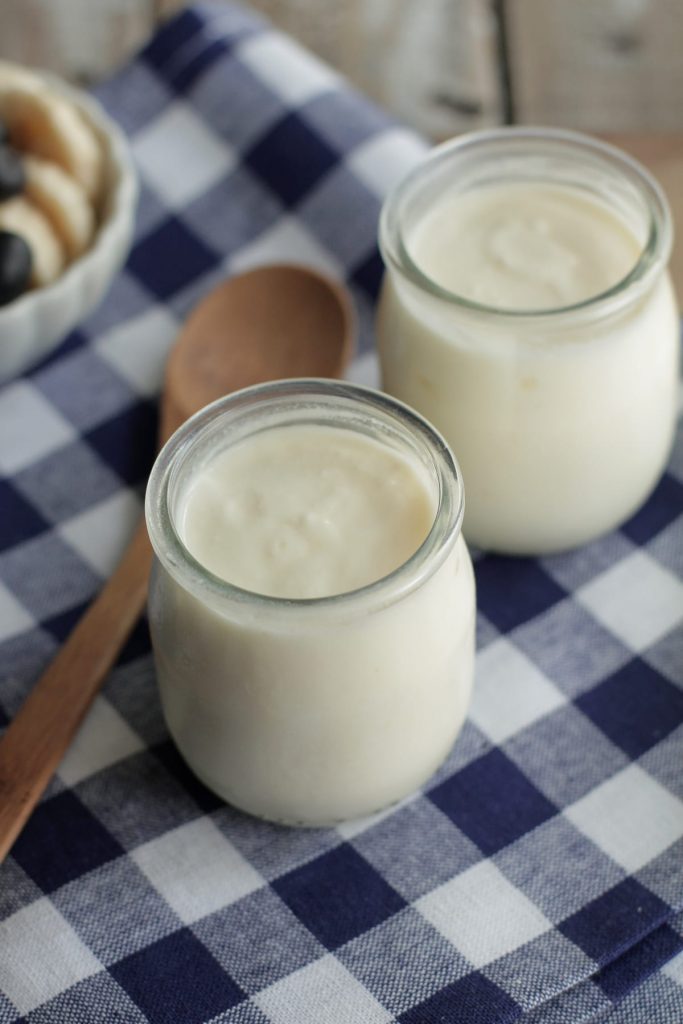 We like to drizzle raw honey in our yogurt. We also berries or homemade jam to sweeten it up. I occasionally semi-defrost strawberries and blend with a little honey in the food processor and mix into the yogurt for a fruity twist. Pure vanilla extract (learn how to make your own) and raw honey can be combined for a french vanilla twist.
Way to go superwoman!