This post may contain affiliate links. Affiliate links come at no extra cost to you. These links allow me to share the products I authentically recommend (and use) and support Live Simply by receiving a small commission.
My goal for the next few months is to share 1-2 Instant Pot recipes a month. Many reader friends are new Instant Pot owners, and I want to help you (along with Helen, who works to perfect many of the Instant Pot recipes here on Live Simply) feel confident using your new appliance.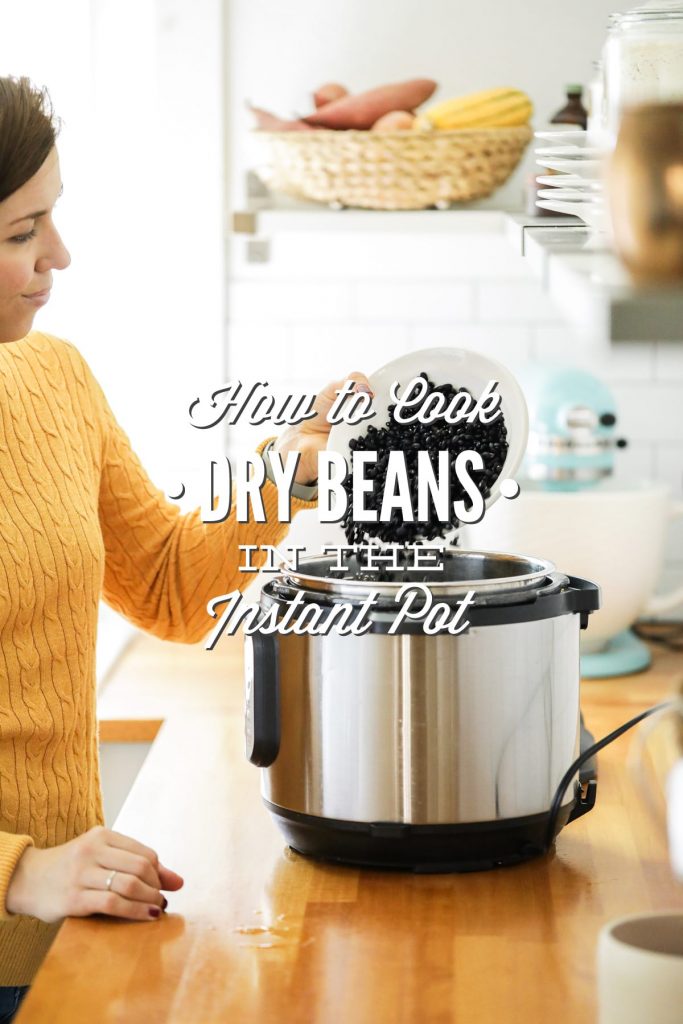 For many meals, the Instant Pot isn't necessarily a faster way to cook (when you factor in the time it takes for the pot to come to pressure and then naturally release that pressure, if needed). The appeal of the Instant Pot for these meals is the hands-off time it provides the cook.
Now there are a number of recipes that shorten the overall cooking time when you make them in the Instant Pot. Soup is one meal that takes less time to make in the Instant Pot than on the stove-top or in the slow-cooker. This chicken and rice soup is the perfect example. Raw chicken, uncooked rice, and veggies are fully cooked into a creamed soup in under 30 minutes.
(Let's just pause here for a second, because it's important to note that I am not affiliated with Instant Pot. I just really like my Instant Pot. I don't use it all the time, but I'm definitely using it more than ever before.)
FREE Real Food Crash Course
I get it, switching from processed food to a real food lifestyle can feel overwhelming and confusing. Friend, it doesn't have to be this way.
Here's what to expect: 
printable charts (real food defined, a seasonal produce guide, 

meal planning)

how to get started with a real food lifestyle

how to create a meal plan and stay within a budget

7 real food recipes

emails from me to help you enjoy real food
Bonus: Step-By-Step Guide to Real Food
Beans are another great example of a meal that can be made quickly in the Instant Pot.
Dry beans are a very time-consuming ingredient to prepare and cook. First, there's the soaking step, which does help with digestion (reducing the tummy issues that can come from eating a bowl of beans). Then, after about 12 hours of soaking, the beans are ready to be cooked for hours in the slow-cooker or on the stove-top. The Instant Pot just laughs at this laborious task and says, "Let me show you just how quick and easy it can be to cook dry beans."
Okay, the Instant Pot doesn't actually laugh (it is just an appliance ;)), but it certainly would if it could. In the Instant Pot, or any electric pressure cooker you may choose to use, dry beans are ready to enjoy in under 90 minutes (total). And here's the best part…soaking isn't required. So if you're like me and you just can't seem to remember to soak the beans the night before, the electric pressure cooker says, "No problem, sweetheart! I've got you covered."
How to Cook Dry Beans in the Instant Pot (Pressure Cooker Recipe)
The easiest way to cook dry beans. This simple method uses an electric pressure cooker (Instant Pot) to cook dry beans in under 90 minutes (no soaking required). 
Total Time
1
hour
30
minutes
Servings
5
"cans" of beans
Ingredients
1

pound

dried beans

black beans, pinto beans, or chickpeas

1/2

white onion

or yellow onion, peeled and left intact

1

TB

extra virgin olive oil

or avocado oil

2

medium

garlic cloves

peeled and left whole

2

bay leaves

1

tsp

salt

*

8

cups

water
Special Equipment:
sieve

or strainer to rinse the beans
Instructions
Rinse the beans and pick out any undesirables (stones, etc.)

Add the beans to the Instant Pot.

Add all the ingredients, ending with the water.

Lock the lid on and set the Instant Pot to Manual, High Pressure for 30 minutes (for black beans and pinto beans) or 40 minutes (for chickpeas). The valve on top should be set to Sealed. 

Once the beans are done cooking, let the pressure release naturally for 30 minutes before releasing the remaining pressure (use a hot pad holder or towel) and opening the lid.

Remove the aromatics (bay leaves, onions, garlic). Drain and rinse the beans, if desired. Or, you can store or serve the beans with some of the liquid. <--This all depends on how you plan to use the beans. If you're storing the beans in the fridge (or freezer), I recommend storing the beans in some of the liquid. 
Recipe Video