I knew it would happen!
The moment came this week.
Family vacation.
There is something about a week of no responsibilities to cue my body– it's time to bring on the sneezing, coughing, and aches. It seems to happen every year. Walking around Disney World with a bag full of tissues hoarsely singing "It's A Small World" is not what I'd call ideal.
This year I decided to go on the defensive.
I've found eating real food with plenty of good fats, lots of veggies and fruit, homemade probiotics (such as kombucha and yogurt), and getting enough sleep really do help keep my family healthy and away from frequent sickness. It's amazing how the body when nourished and cared for works beautifully in the healing and staying well departments.
But, here's the deal…
We live in a world when even the most well nourished bodies get sick. It happens. I think that's part of being human, and well, let's face it,  there are many times I don't get a great amount of sleep (I'm a mom and a bit of an overachiever) and maybe forget to feed myself something other than a mere apple for breakfast and lunch.
As I mentioned before that long trail of wordiness (vacation brain), I went on the defensive this year.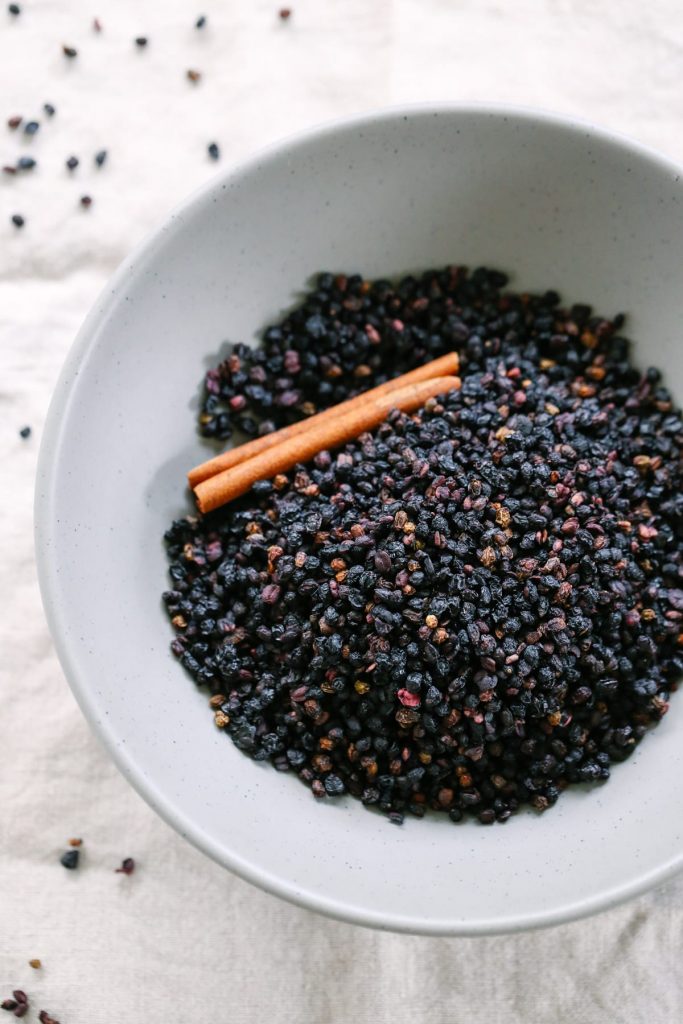 Last year (after family vacation) I learned of a miraculous little liquid called Elderberry Syrup. Have you heard of it? It's pretty darn amazing. It's delicious and boosts your immune system, making it ideal for the winter months when colds and the flu abound.  Don't believe me? I know, I may be starting to sound like the local Witch Doctor to some, but trust me this stuff is good.
Elderberry syrup is a proven remedy for preventing and recovering from the flu, colds, excessive mucus, sore throats, and contains large amounts of antioxidants, potassium, beta carotene, calcium, phosphorus, and vitamin C. Source
See, good stuff!
I started buying elderberry syrup at the health food store. Let me tell you, those bottles of black syrup aren't cheap. For about 6oz. I would pay $16. Woozers! Between four people taking a tablespoon a day, I just couldn't afford those bottles for long. Liquid gold!  I quickly found making elderberry syrup at home was easy and cheap.

This year, while packing vacation goodies, I was sure to make a batch of this immune-boosting syrup to get the added protection I needed  from any cold that may come my way.
And guess what?
This vacation has been a sick-free relaxing week!
Making the syrup only requires a few simple ingredients and can be made in 45 minutes, start to finish. The result is a syrup that's delicious (so kiddos easily take it), immune-boosting, and can last for a couple of months when stored in the fridge.
I make pint-sized batches at a time and give each of us a tablespoon daily. If a sickness strikes, I give the syrup every 4 hours with a dosage of 1 teaspoon.
Simple.
Immune-boosting.
Kid-friendly.
Budget-saving.
Now, that's my kind of syrup.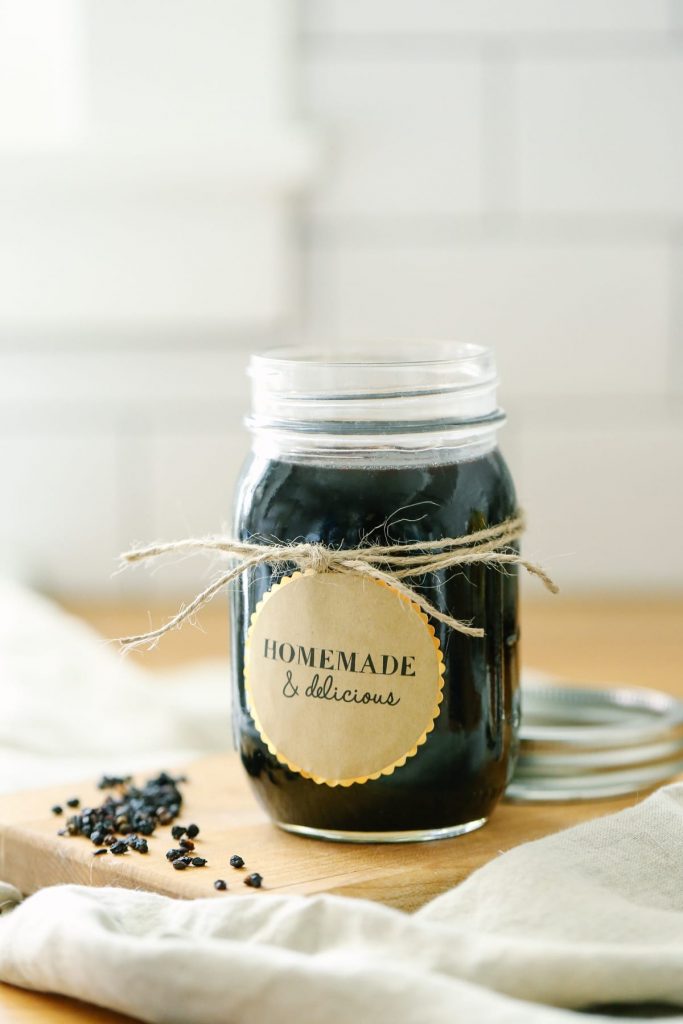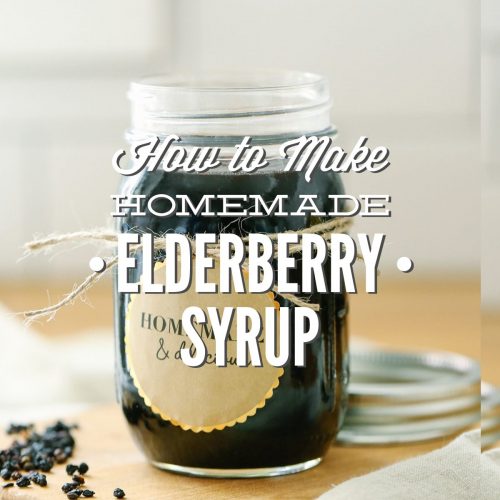 Immune-Boosting Elderberry Syrup
I quickly found making elderberry syrup at home was easy and cheap.
Instructions
Add the berries, water, cloves, ginger, and cinnamon stick to a large pot and bring to a boil.

Once boiling, reduce the berry mixture to a simmer. Allow to simmer for 30 minutes.

After 30 minutes, remove from the heat.

Strain the berries from the juice. I use a cheesecloth and small mesh sieve over a bowl. Push the berries in the strainer down with the back of a wood spoon to remove any extra juice. Stir in the honey. The berry mixture should still be warm, not hot, just slightly warm.

Now you have the perfect syrup for fighting off the sniffles this season. Keep in the fridge. Take 1 tablespoon daily by spoon or even mix it in a smoothie or with sparkling water.
Nutrition
Calories:
375
kcal
Carbohydrates:
101
g
Sodium:
20
mg
Potassium:
160
mg
Fiber:
3
g
Sugar:
92
g
Vitamin A:
220
IU
Vitamin C:
13.6
mg
Calcium:
40
mg
Iron:
1.3
mg