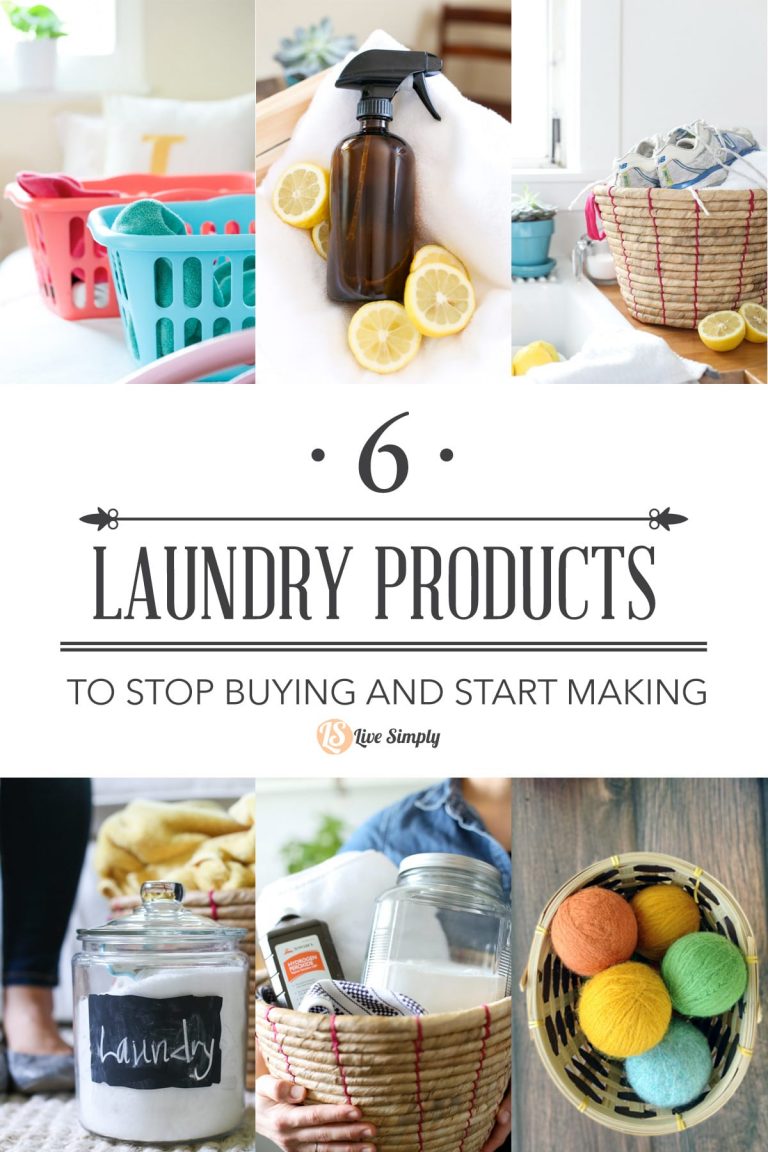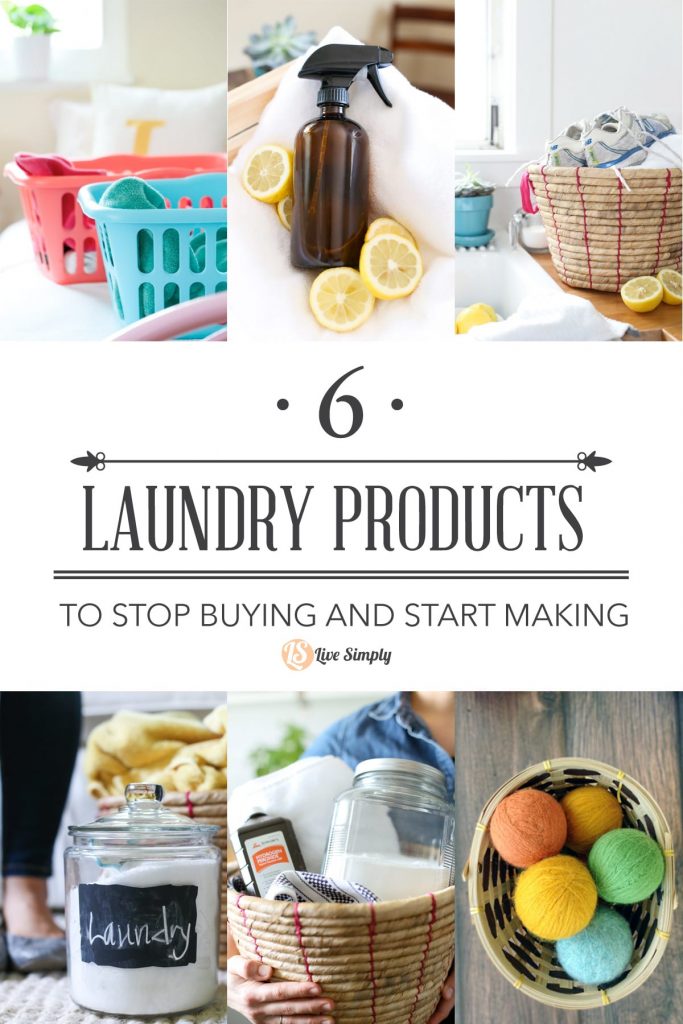 One of the first changes I made in our home, in order to create a more natural lifestyle, was in the laundry room. First, my love for Tide was replaced with a homemade soap that was simple and effective. Next, my dryer sheets were replaced with wool balls. Slowly, over time, I discovered natural (and super easy!) solutions for nearly every laundry product I needed.
With just a few basic ingredients, natural laundry products can be made at home. Since you can use the same "ingredients" to make multiple products, homemade laundry solutions can even save money.
Now, I get it. The whole process of making the switch to homemade products can be a bit overwhelming. The process doesn't need to be complicated or exhausting. Simply start with the products you most often use in your laundry room and start making one small change. Small, practical changes are the building blocks to a doable long-term natural lifestyle. Let's take our lesson from the tortoise…slow and steady always wins the race.
6 Laundry Products to Stop Buying and Start Making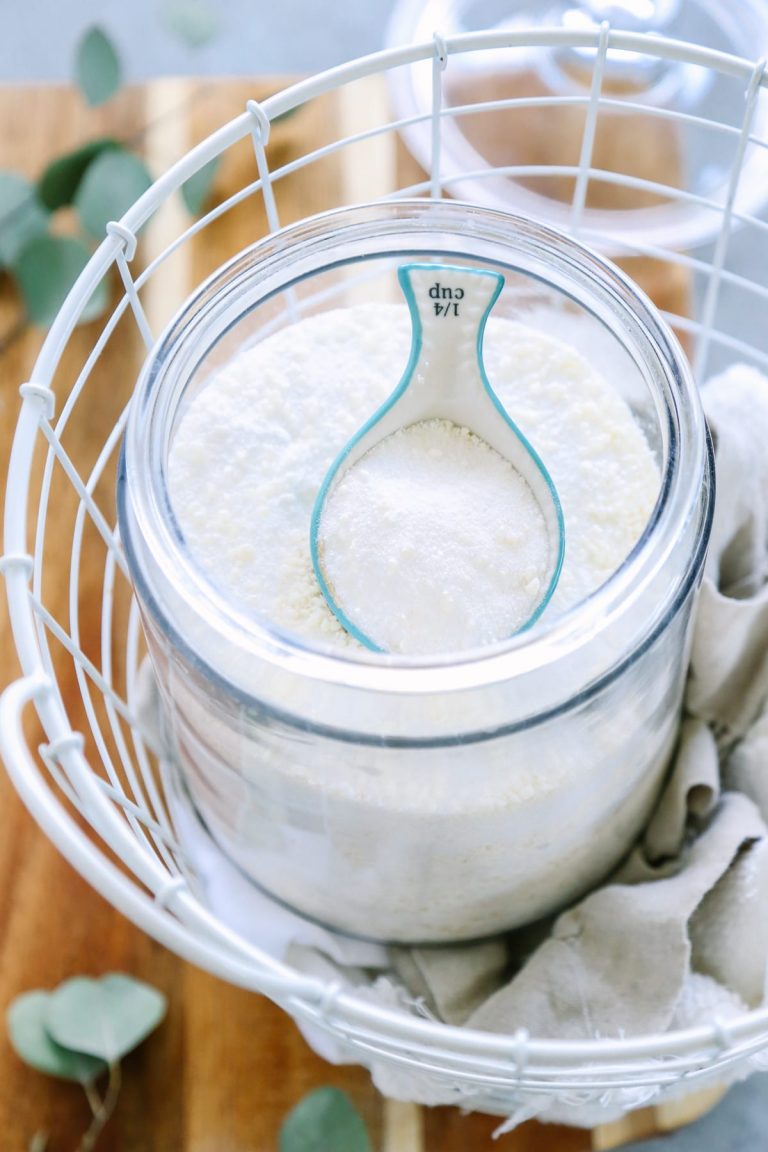 Laundry Soap: The task of making your own laundry soap sounds daunting, but it couldn't be easier. Simply mix a few ingredients together. That's it.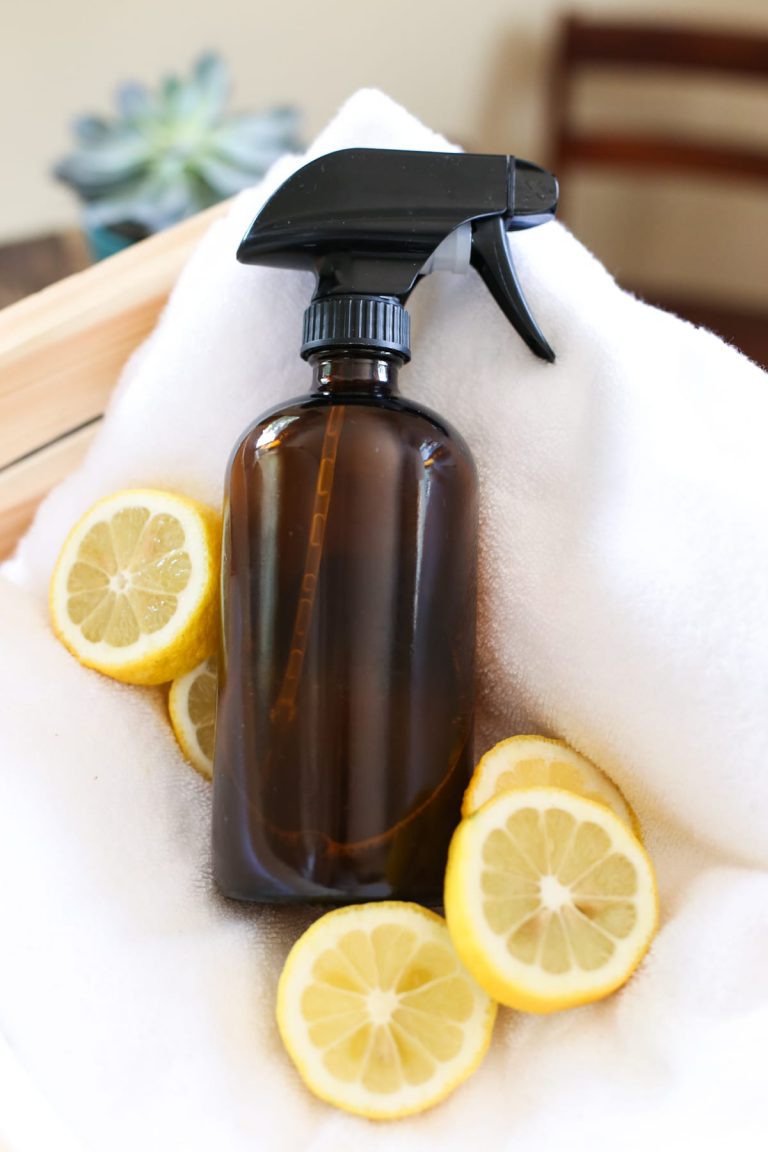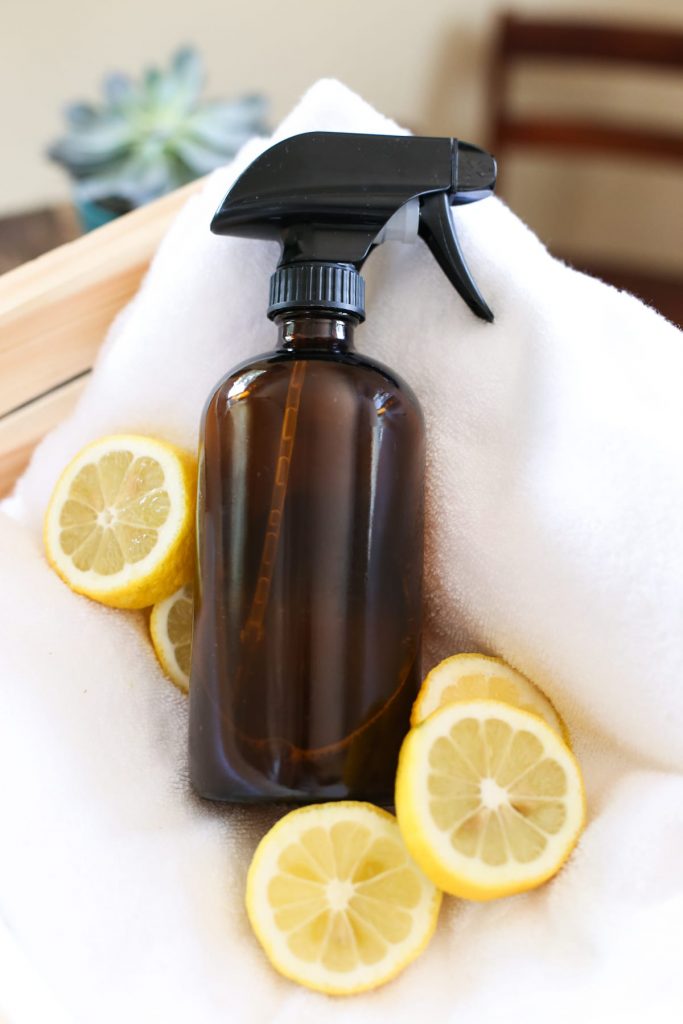 Homemade Stain Remover: Ketchup, spaghetti sauce, and an early morning beet juice; talk about a recipe for disaster. This homemade stain remover is made with just a few basic ingredients and boasts a major stain-busting punch. POW!
Homemade Oxi-Clean Like Powder: When clothes need a little extra boost, Homemade Oxi-Clean Like Powder is the perfect natural solution. This powder is made with just two ingredients: hydrogen peroxide and washing soda.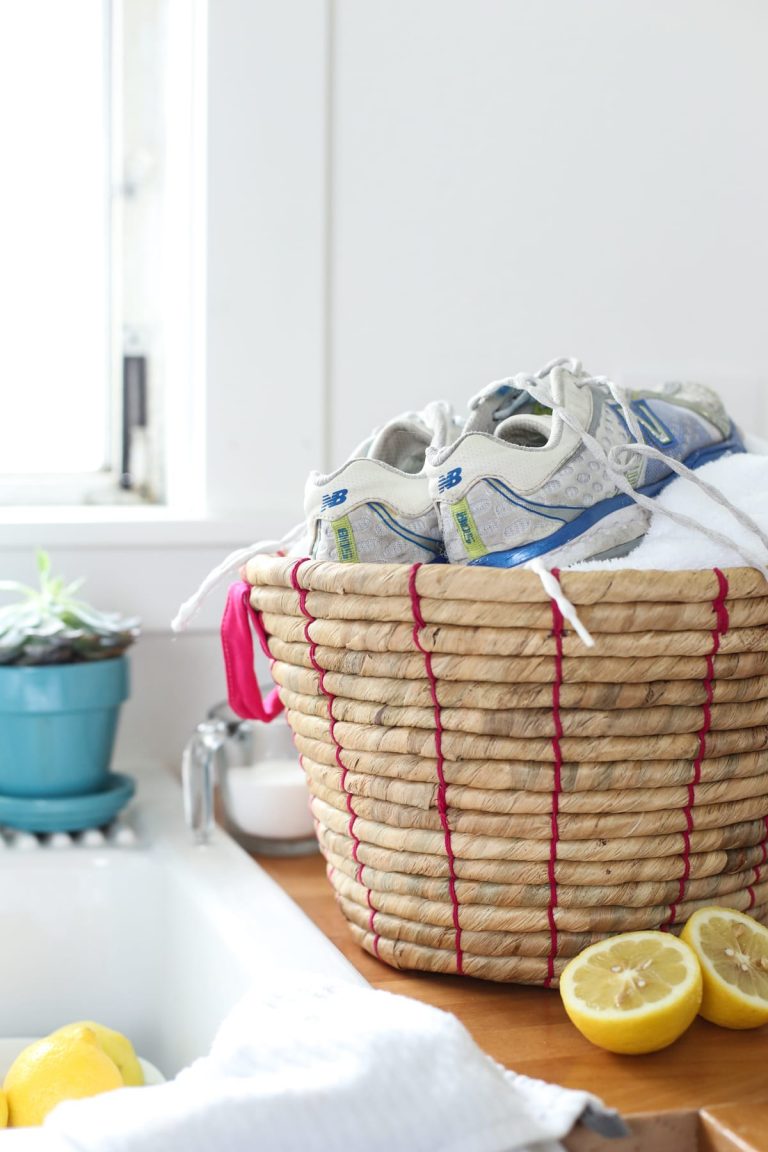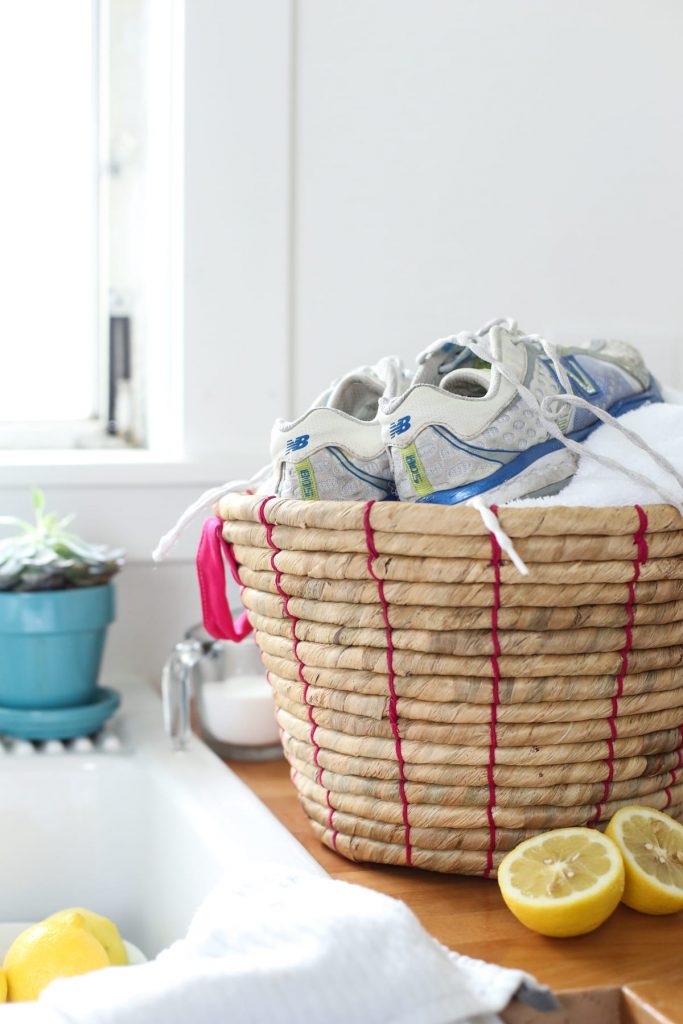 Homemade Bleach Alternative: When clothes get a little dingy it's time to call upon the power of lemons, washing soda, and hydrogen peroxide!
Salt Fabric Softener and Scent Booster: Salt is the secret ingredient to fresh smelling clothes with extra softness in my laundry room. To make a homemade fabric softener and scent booster, simply combine 5 cups of sea salt or kosher salt (I purchase $2 large boxes from Costco) and add 1-2 teaspoons of a cleaning essential oil (lemon or lavender are my favorite). As the washing machine fills up, add 1/3 cup of the salts. The salt softens hard water and naturally adds cleaning power needed for a fresh scent.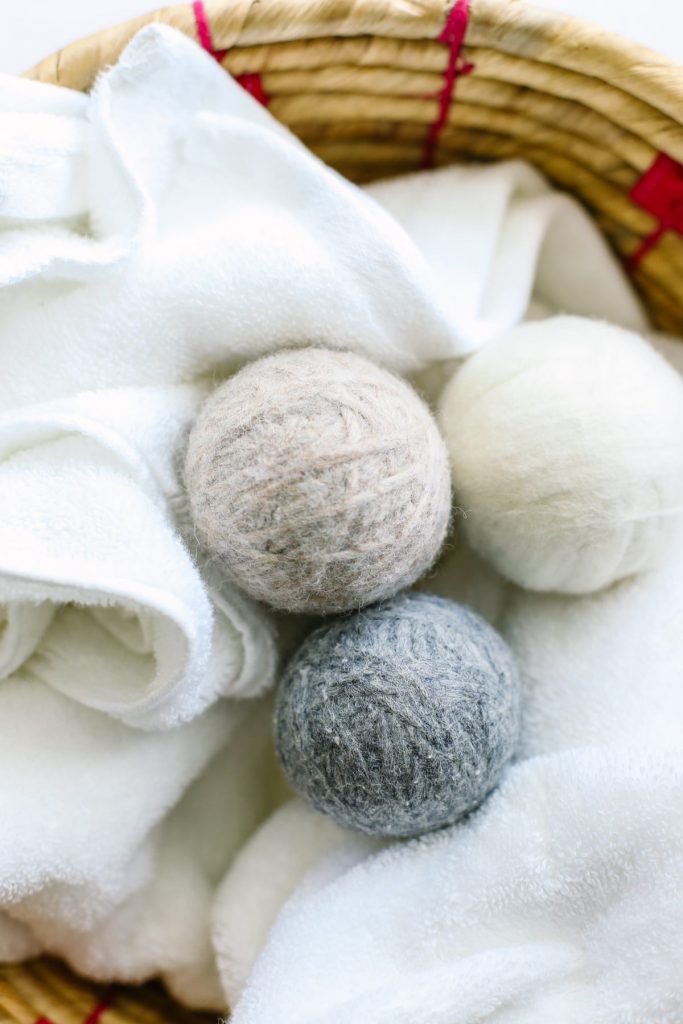 Homemade Wool Dry Balls: If you'd like to add something to the dryer to soften laundry, ditch the dryer sheets and purchase or make dryer balls. You can also purchase these handy dryer balls on Amazon or some stores (HomeGoods, etc).