This post may contain affiliate links. As an Amazon Associate I earn from qualifying purchases.
I love perfume! It's the finishing touch to the beginning of my day.
I remember as a child how I used to beg my mother to allow me to use her perfume. I felt so grown up when wearing it, almost like it was magical. Fast forward to today and my relationship with perfume is not as magical. The idea of going to a department store to sift through the hundreds of scents gives me a migraine (literally!) just thinking about it. The pushy sales people, the $100 price tag, and the inability to find a scent that is "just right" also adds to my disdain.
Finally, one day when I was at my local farmer's market, I came across someone who made perfume out of essential oils. I found a scent that I loved and soon returned to buy more, but they were just traveling through. It was then that I had the idea to make my own. Who better to customize a scent for myself, but me! I would be in control of the ingredients, to make sure that what I was using was organic and complimentary to my health. Store-bought perfumes are loaded with toxic chemicals that have have links, in various studies, to cancer.  Eeek!
This DIY homemade perfume recipe is so easy to make and easy to customize. You will never buy perfume again!
The best part? Homemade perfume is perfect for gift giving!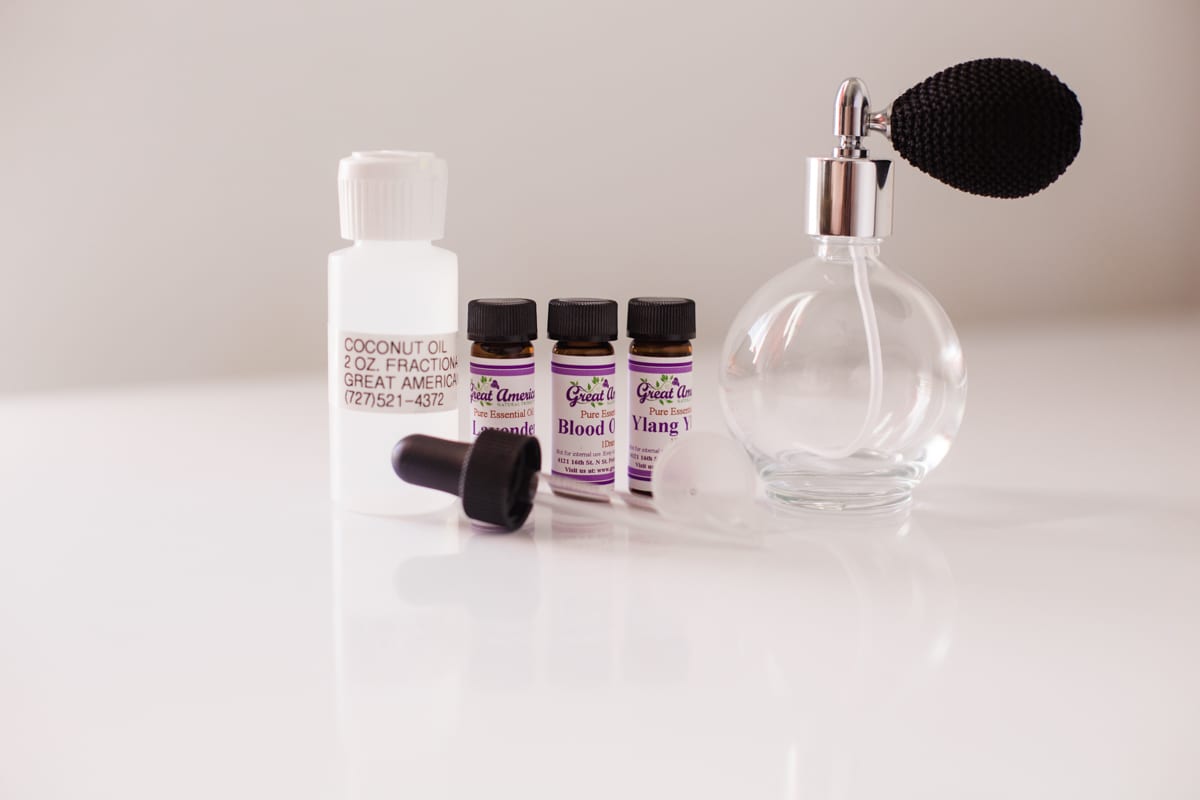 Homemade perfume so simple, I promise!
First, I bought a perfume bottle from Amazon that comes with two lids and a funnel. Next, you will need essential oils. I buy mine from a local store or Amazon. This is where you can get creative and customize your own scent. Lastly, you need a carrier oil. There are different types of carrier oils you can use. I like to use fractionated coconut oil (the liquid version of coconut oil), but any carrier you have on hand will work (such as: jojoba oil, almond oil, apricot kernel oil, or avocado oil.)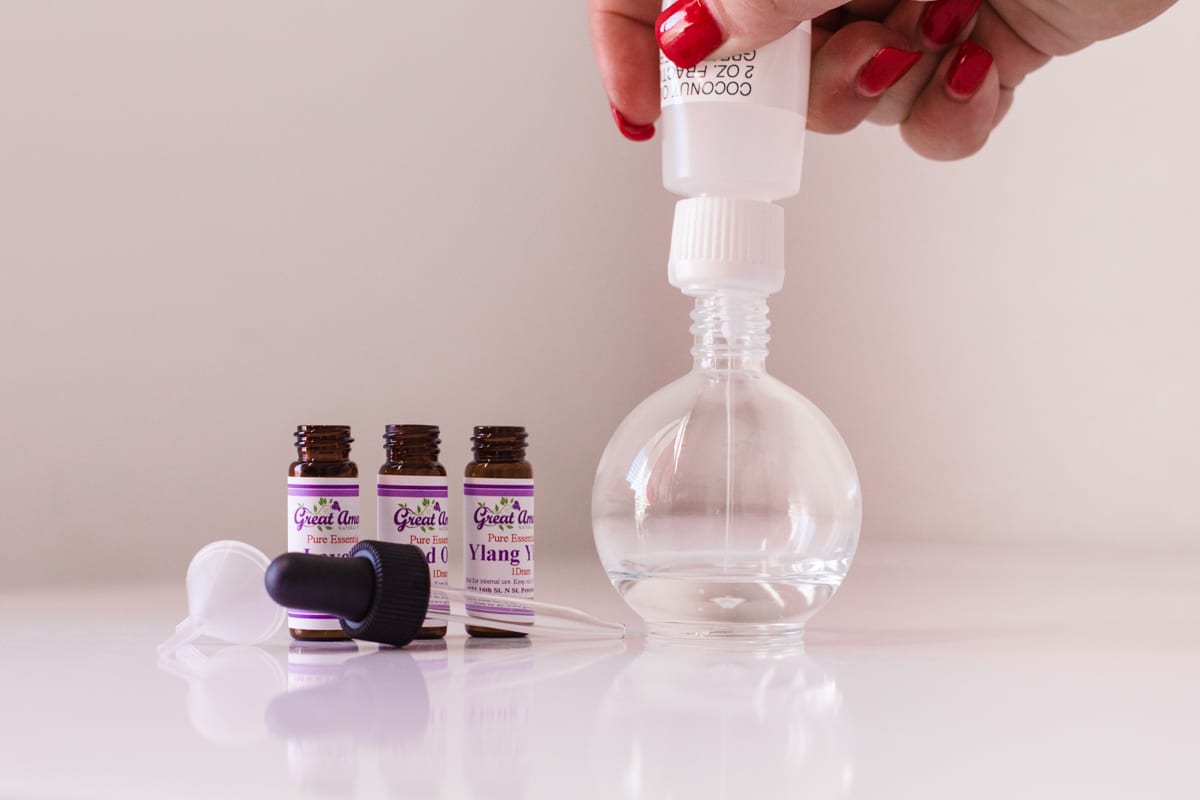 To make the perfume, simply fill the perfume bottle half-way with your carrier oil. Only half way? Well yes, there is a reason for that. It's much easier to add then to take away and since you're experimenting with the scents that work for you, you will want some leeway just in case.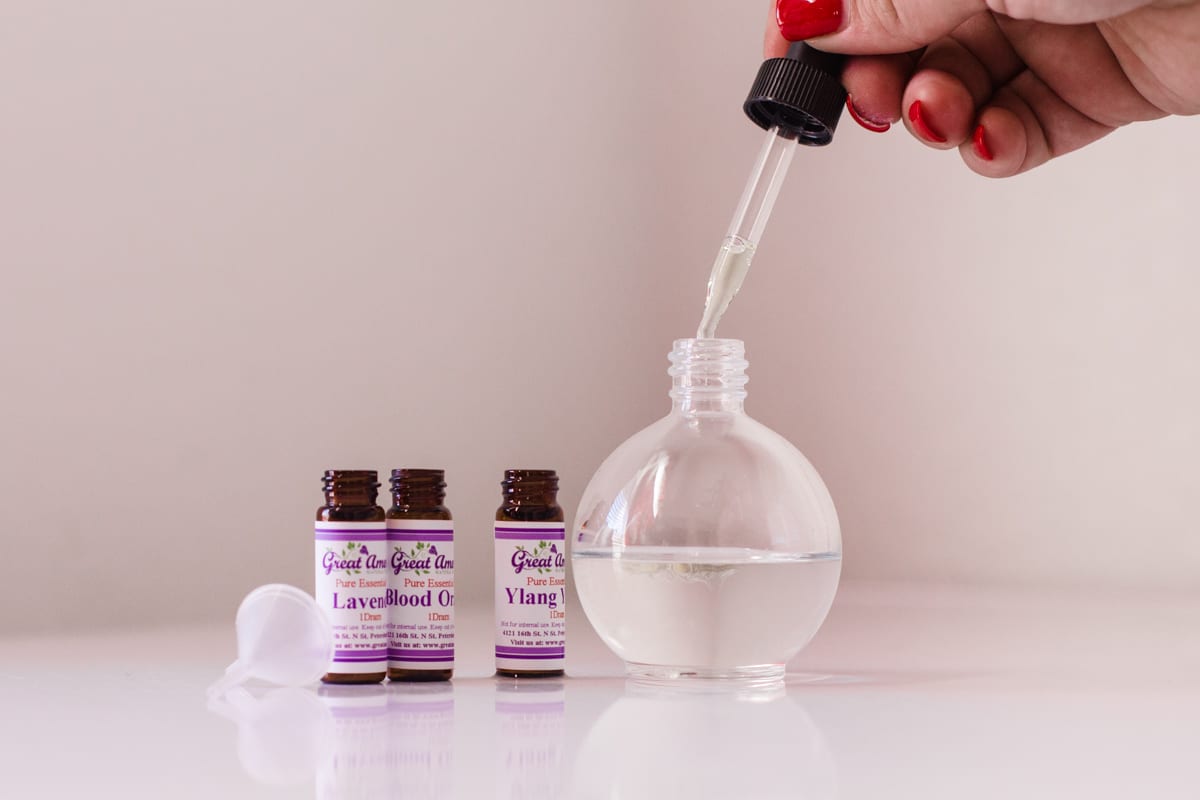 Once you find your perfect mixture, double the ingredients and shake! Seriously it's that simple!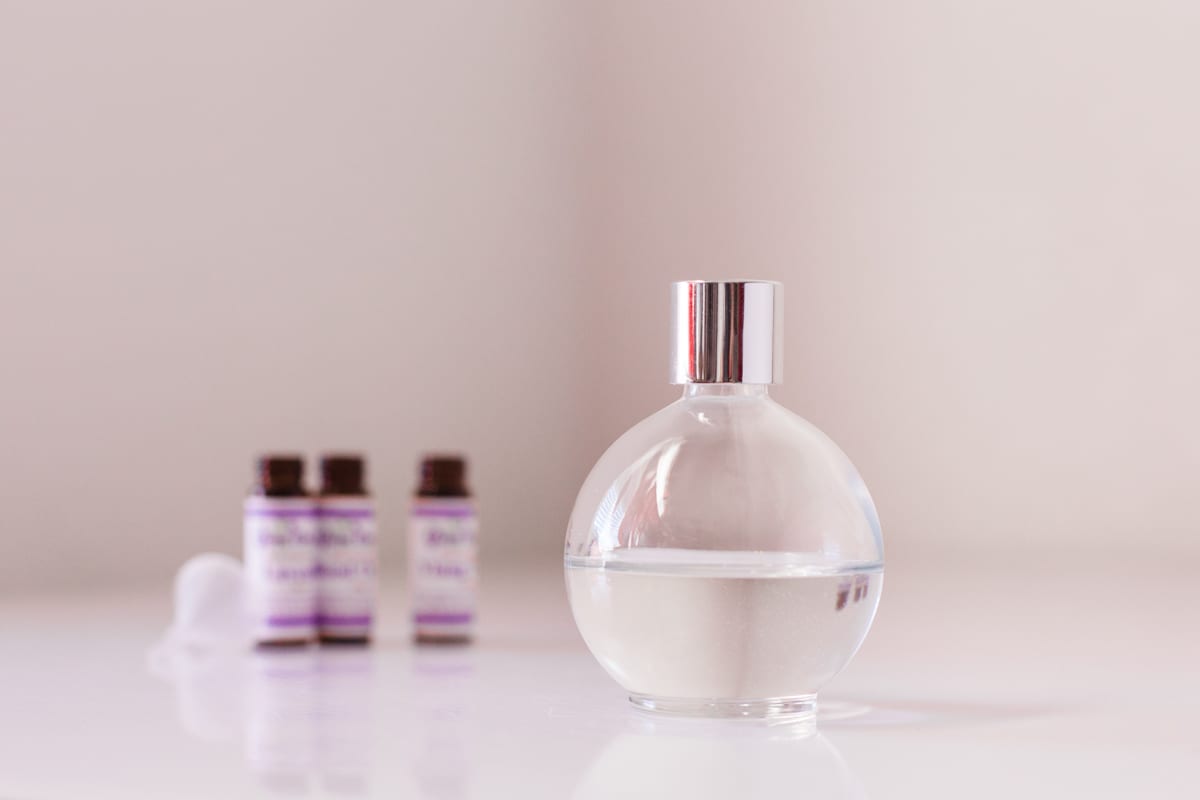 The end result is a customized perfume that is inexpensive (think of the cost of just one bottle of perfume that you can't reuse) and healthy. I suggest putting the perfume on areas that heat up, such as: the arm crease at the elbow, behind the ears, or your wrists. As the day goes on, your body heat will trigger the oils and you will have a lasting scent.
Homemade perfume also makes a great gift for the Holidays!
DIY Homemade Floral Perfume
This DIY homemade perfume recipe is so easy to make and easy to customize. You will never buy perfume again! The best part? Homemade perfume is perfect for gift giving!
Instructions
Fill the perfume bottle with the carrier oil.

Add in the essential oil drops with a dropper. You can use my recipe or create one of your own.

Put the lid on the bottle and shake for thirty seconds. Congratulations you have just made perfume!

Roll on or spray (depending on your bottle of choice).
The recipe provided is my favorite scent, a light floral scent that's not overpowering.
Oil Options for Perfume-Making
Lemon, Orange, Grapefruit, Peppermint, Rosemary, Geranium, Ylang ylang*, Lavender, Sandalwood, Jasmine, Vanilla, Cedarwood, Chamomile, Patchouli
*Ylang ylang should be avoided by pregnant women.
More DIYs You May Like:
 DIY Homemade Lavender-Rosemary Candles
 DIY Homemade Peppermint Lip Balm