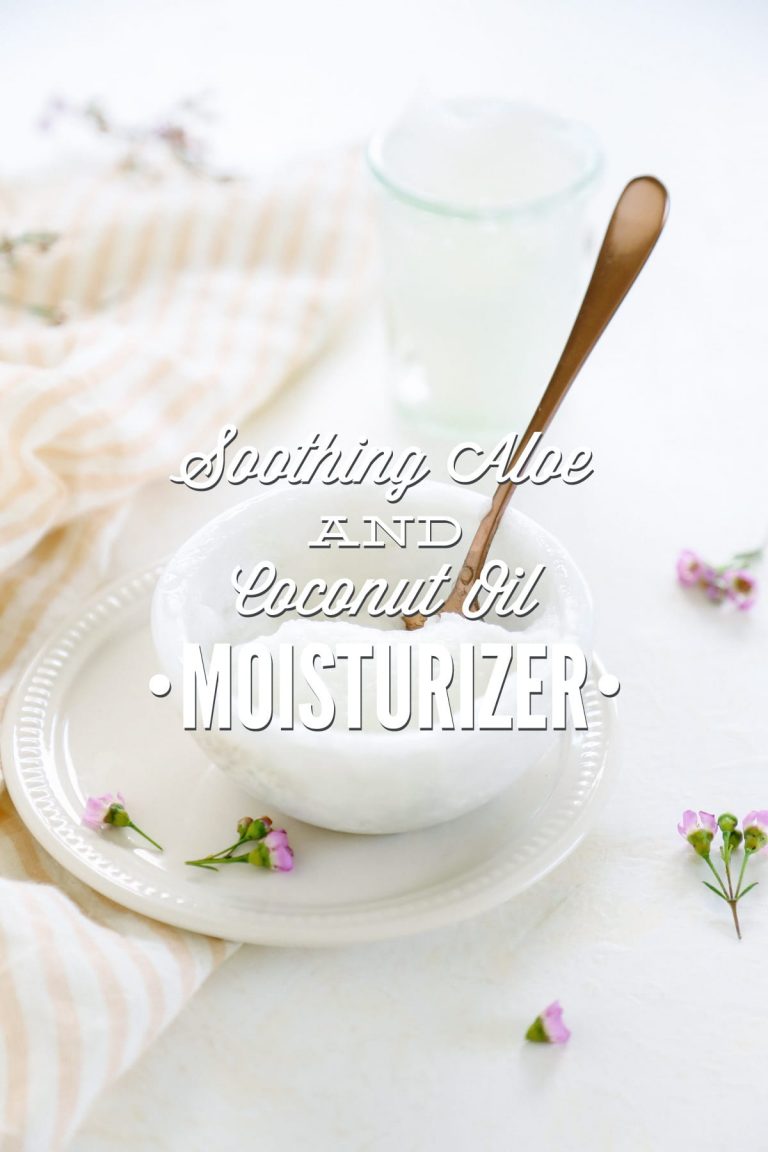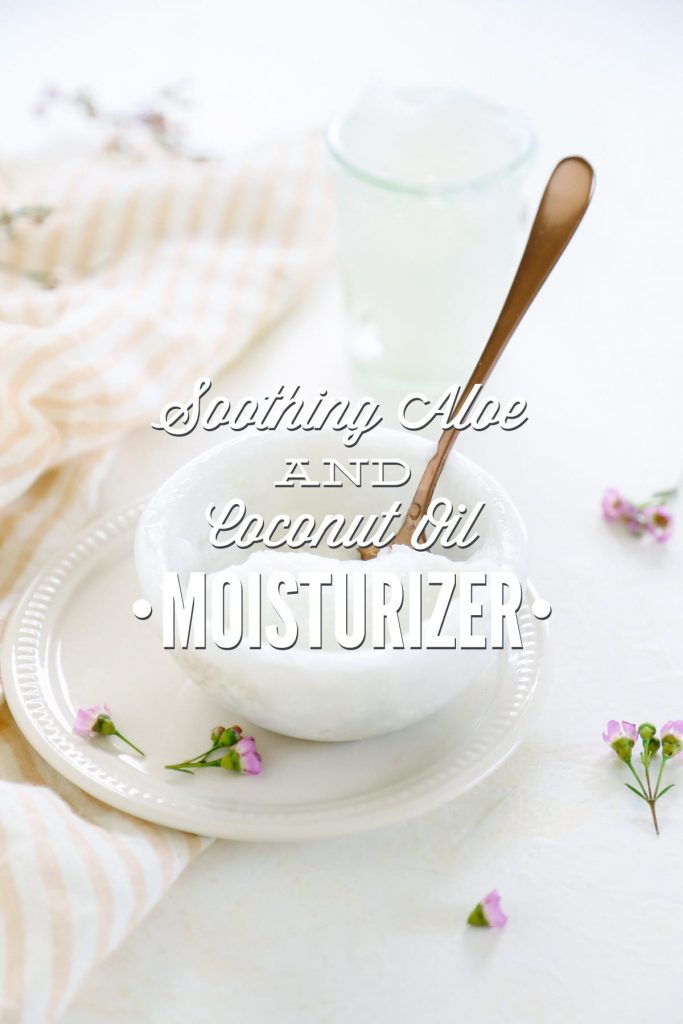 Simple. Soothing. Multi-Purpose.
Those, my friend, are the words that perfectly describe today's do-it-yourself recipe. Essentially, those are the words that describe just about every recipe on Live Simply.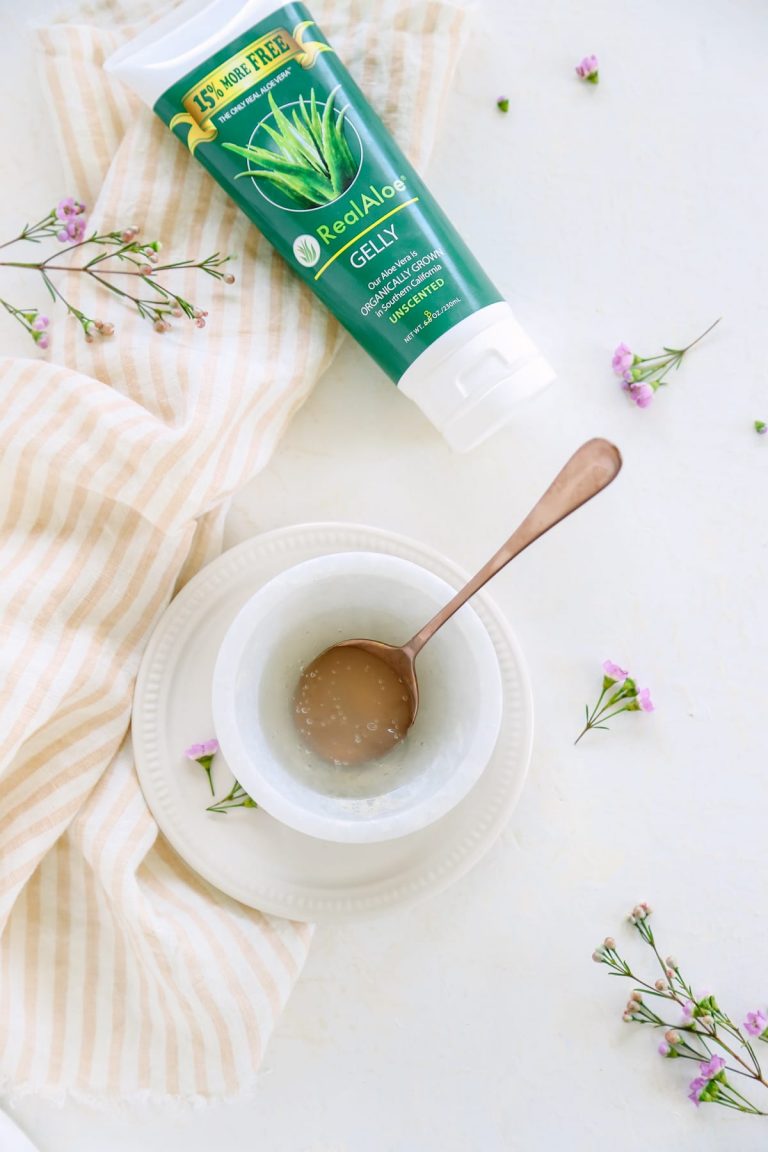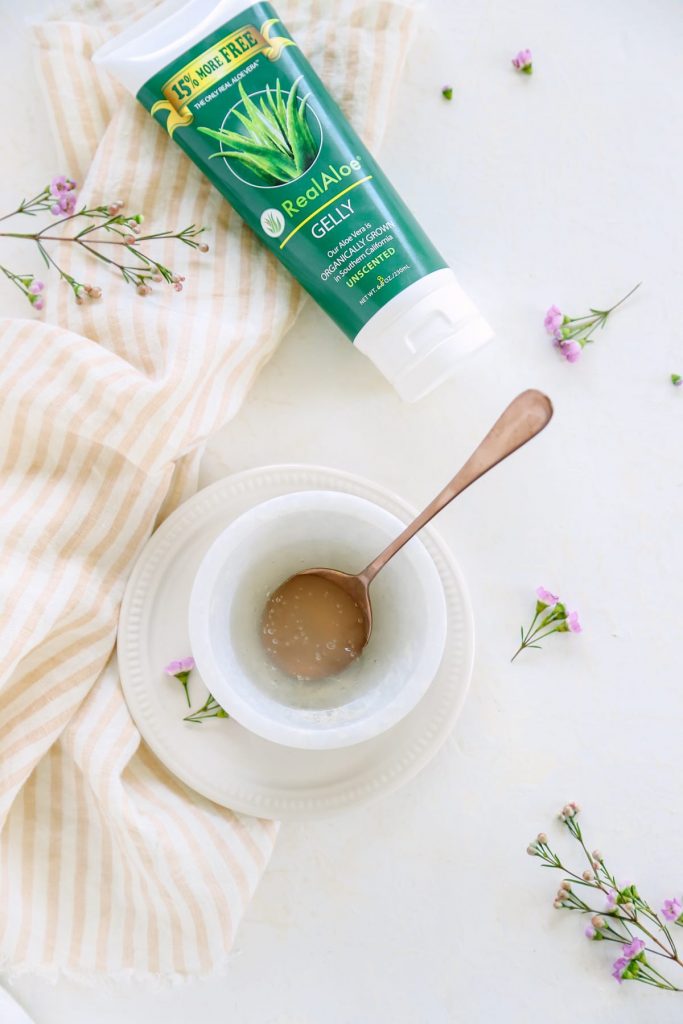 Last week I shared a labor-of-love shaving cream recipe that was created after many months of testing, razor burn, clogged razors, whisking, dumping, and way too many dirty containers and bowls. I think the Live Simply motto should be, "I fail so you don't have to."
After many months of failures, a moisturizing shaving cream that didn't clog my razor and didn't cause razor burn was finally achieved. My legs are eternally grateful to know the testing days are over…ouch!
During my testing, I played around with a combination of aloe vera gel and shea butter, and then aloe vera gel and coconut oil. While neither one worked well as a shaving cream, I discovered through a happenstance situation that aloe vera and coconut oil make a fantastic after-shave "lotion." The reason why makes complete sense. Let's talk about that!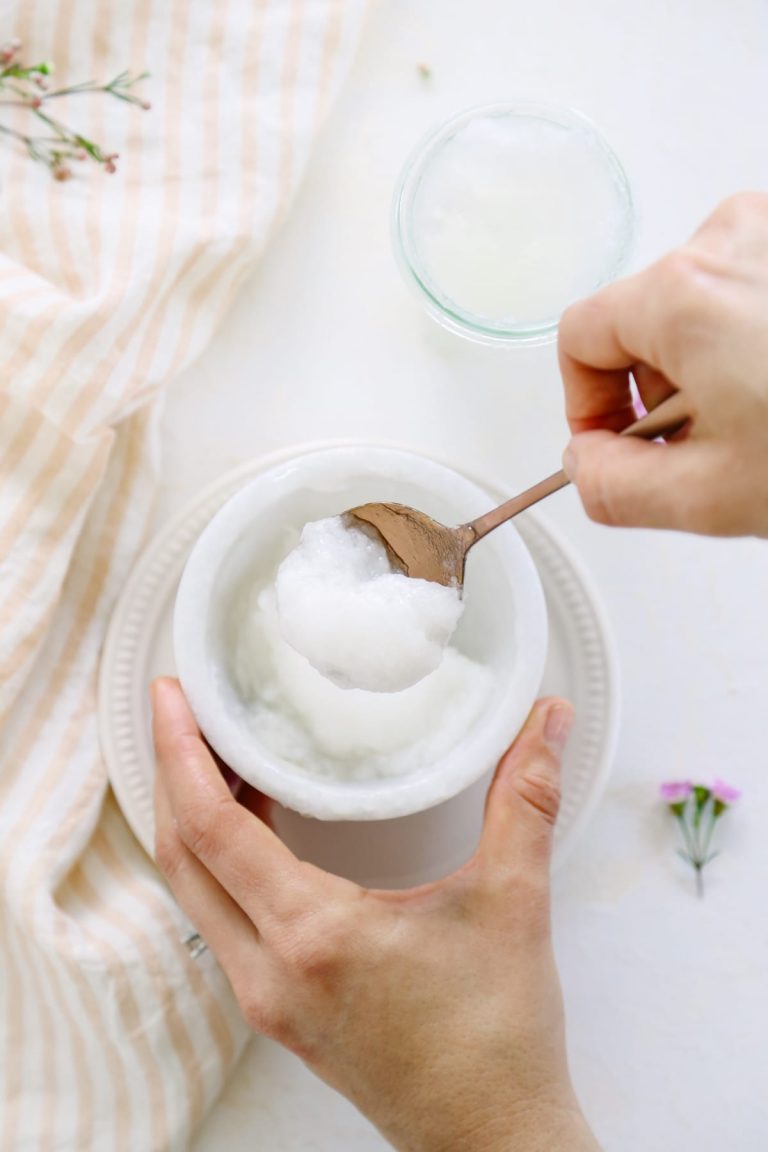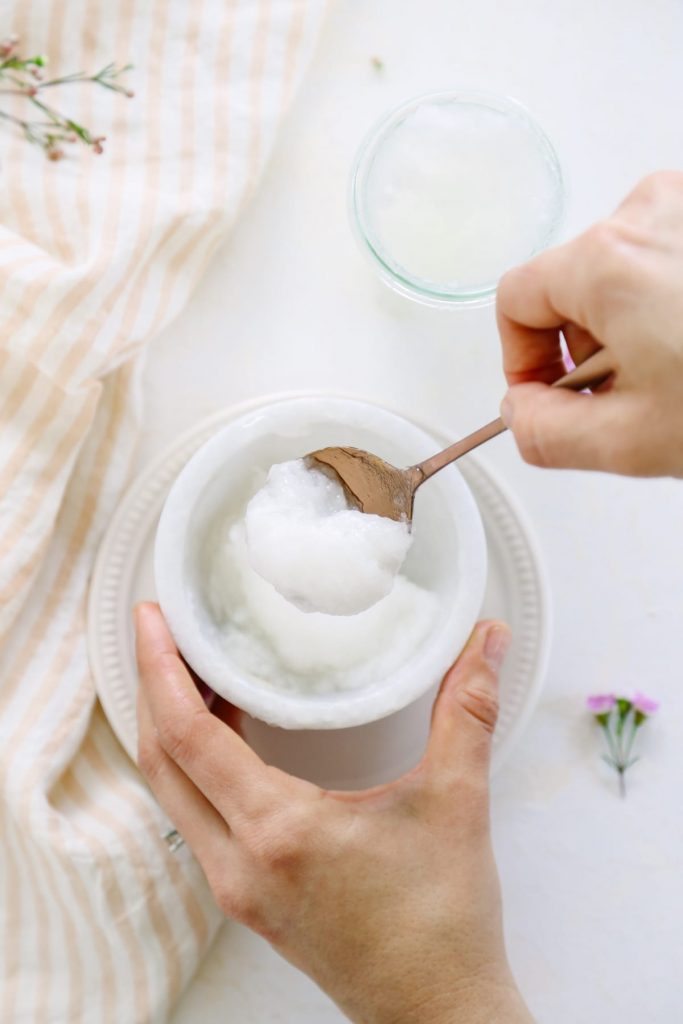 Aloe vera is a common ingredient used to treat sunburns due to its soothing and healing properties. When applied to my legs after shaving, aloe helps moisturize my skin, and it also reduces any potential inflammation that may result (although I don't have this issue anymore with the homemade shaving cream thanks to the addition of baking soda). Aloe is pretty inexpensive considering that it's basically a skin superfood that boasts antioxidants, minerals, and fatty acids. This short review on aloe vera and its benefits is very enlightening.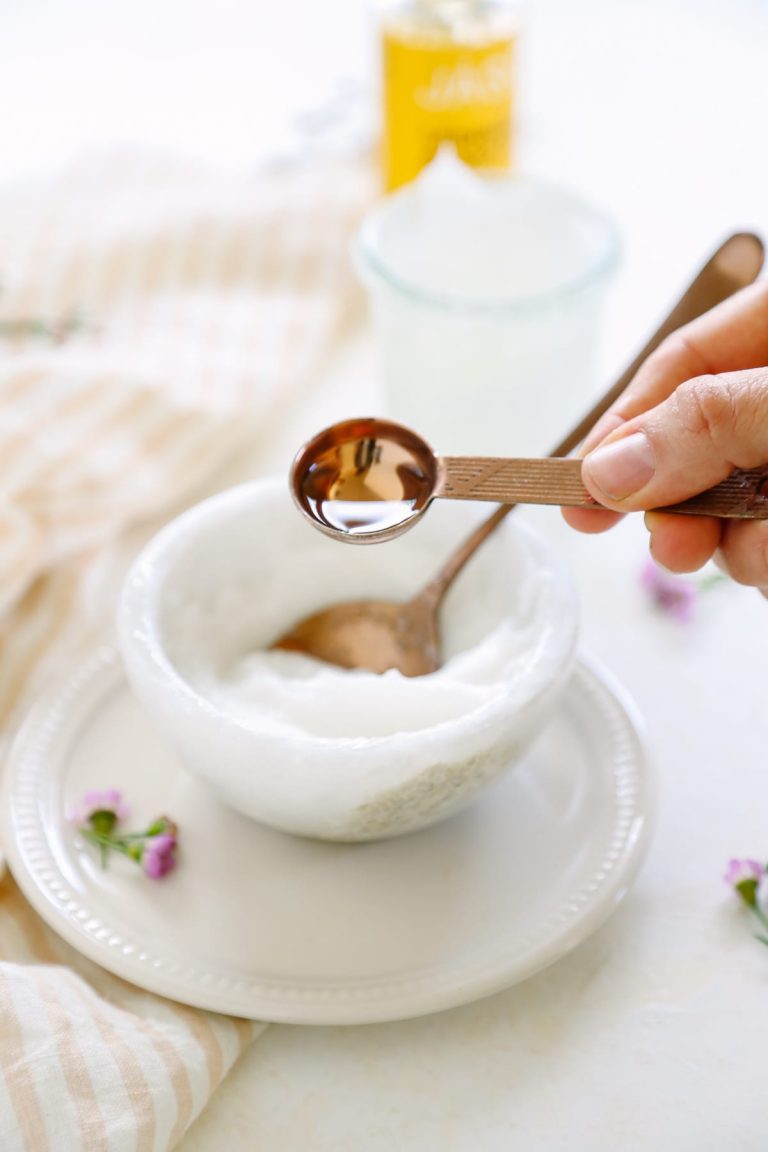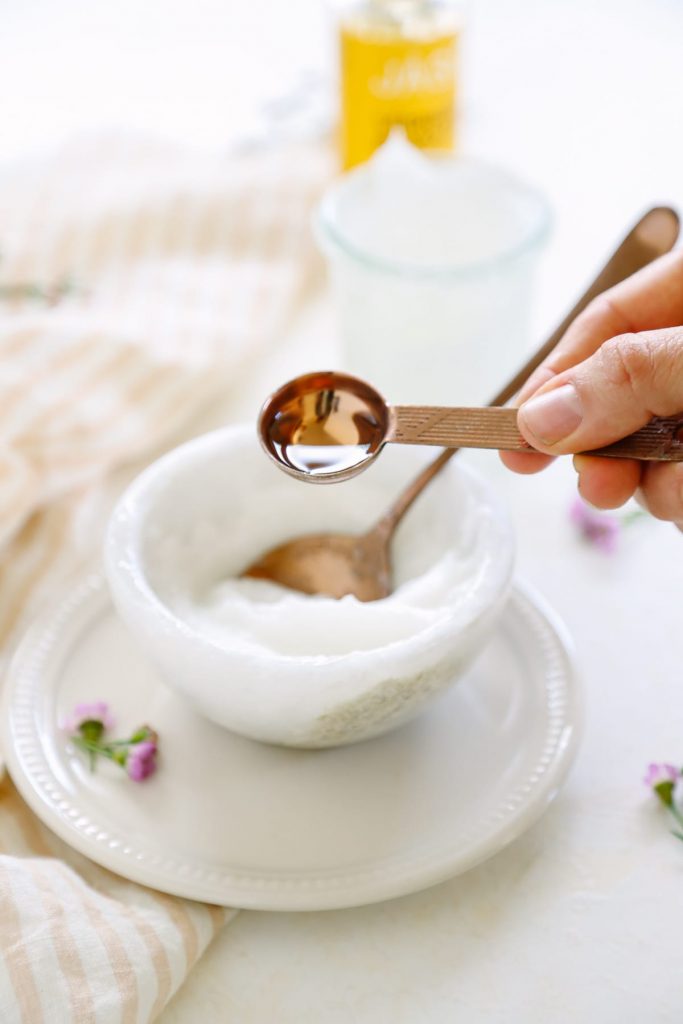 Coconut oil is basically the Windex of the "crunchy" world. Please tell me you've seen My Big Fat Greek Wedding. Do you remember the dad's multi-purpose obsession with Windex? If you haven't seen this hysterical movie, then I'll catch you up to speed without ruining the plot. Basically, the dad thinks Windex is the cure-all for every ailment that plaques his family, so he's constantly spraying Windex on his family members, around the house, etc. Coconut oil is like Windex in today's natural world. If you have a problem, coconut oil is usually the quick-fix recommendation on Pinterest and blogs.
Side note: I would love to introduce the dad to my homemade Windex-alternative recipe!
This may come as a shock, but here goes…
I personally don't believe coconut oil is a cure-all for everything under the sun. To be honest, I don't actually use a ton of coconut oil in my home, but I do keep a large tub around for an occasional use, like frying plantains and homemade deodorant.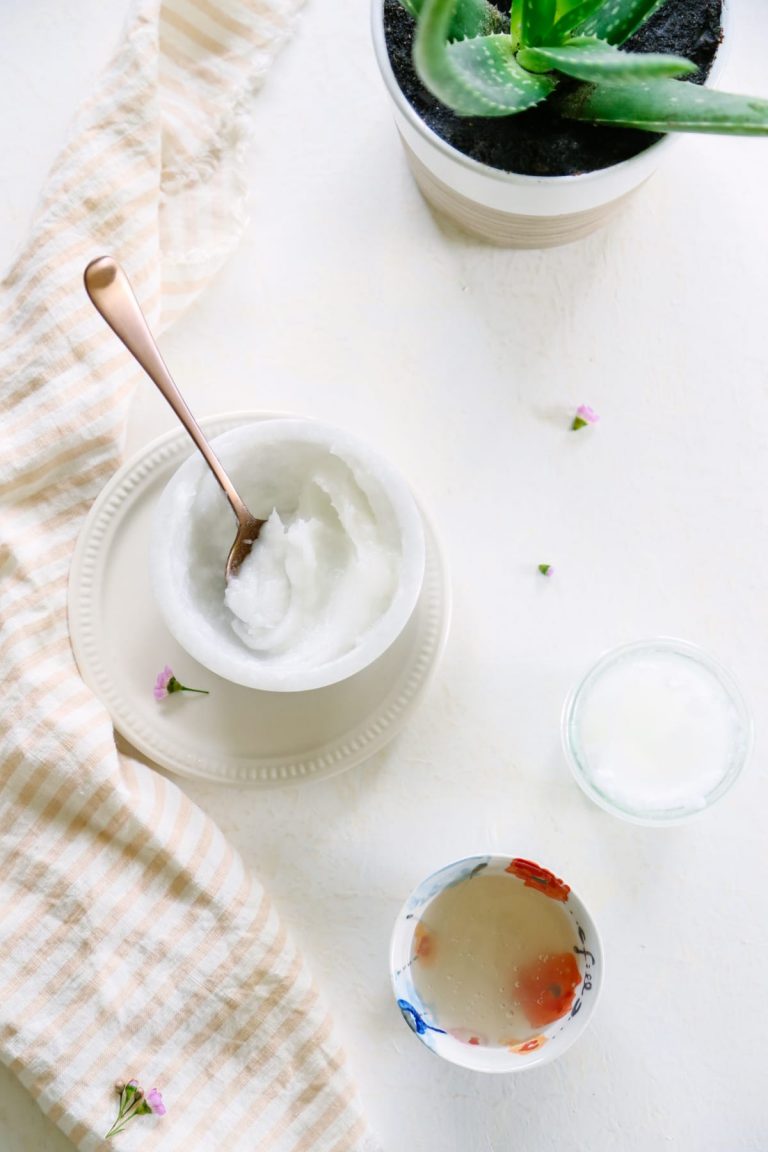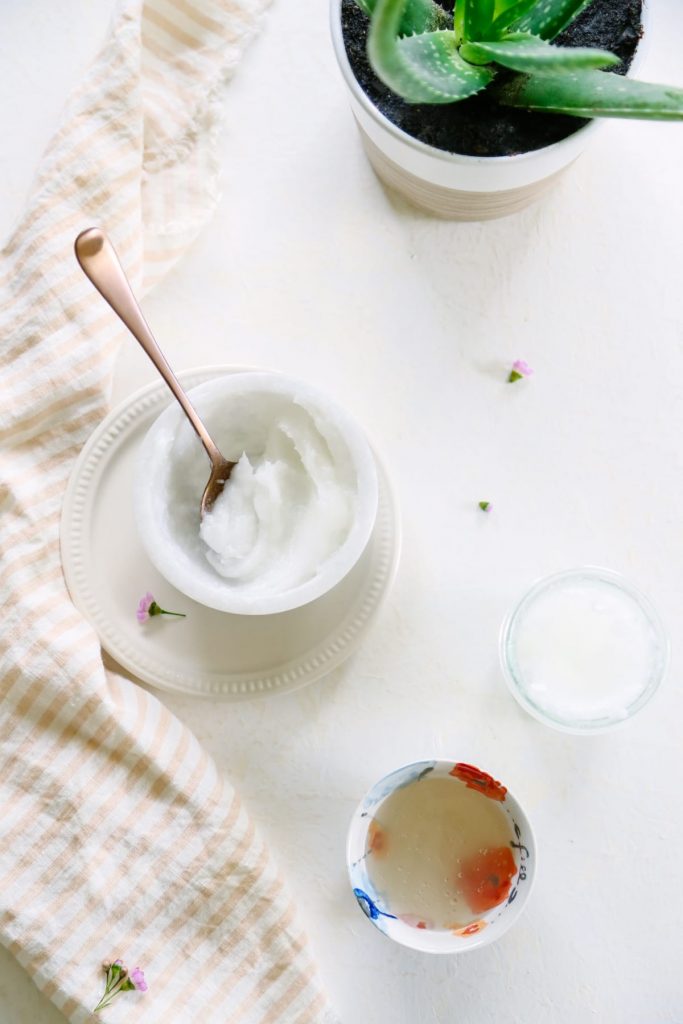 Coconut oil is a great moisturizer when you need something soothing and simple, although I don't prefer it for a daily moisturizer since my face isn't a big fan of this natural product. When coconut oil is paired with aloe vera gel, the final product is a simple "lotion" that's soothing, refreshing, and moisturizing. Aloe vera gel and coconut oil are a wonderful natural combo that may be used after shaving, or after a long day in the sun (trust me, I'm a Florida gal ;)). If your skin loves coconut oil as a daily moisturizer, then today's recipe may be a great daily product to include in your natural skincare routine.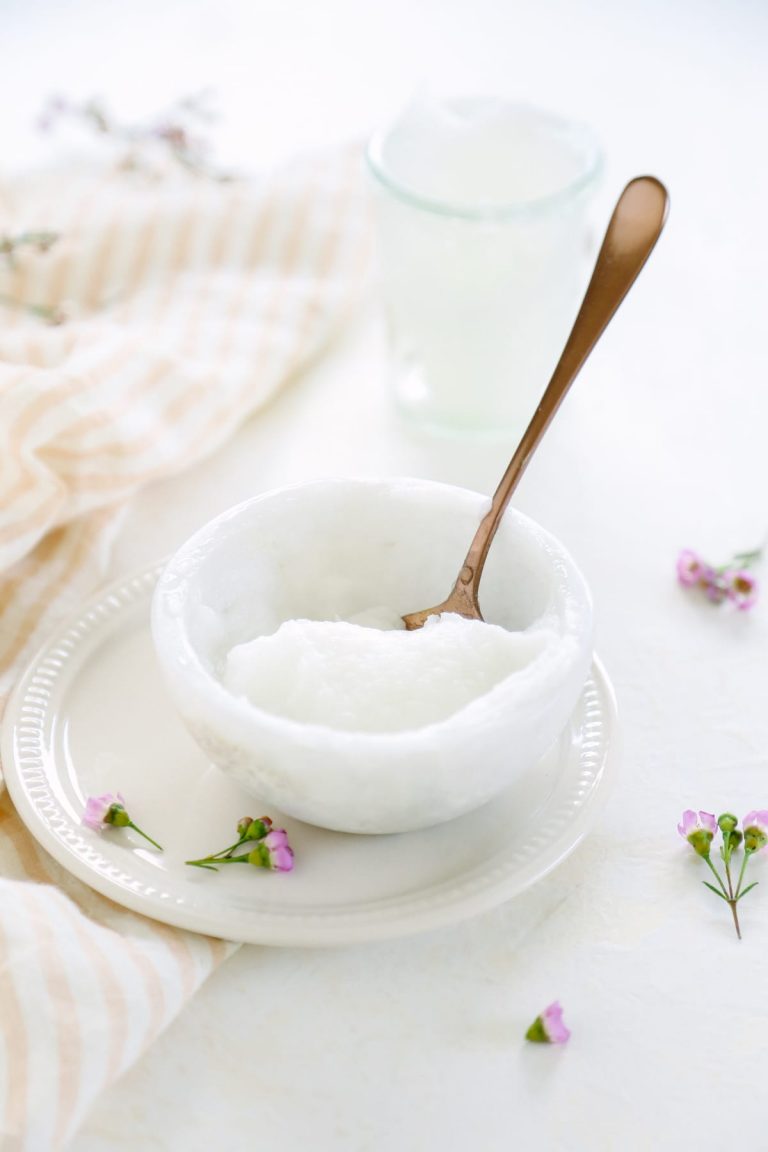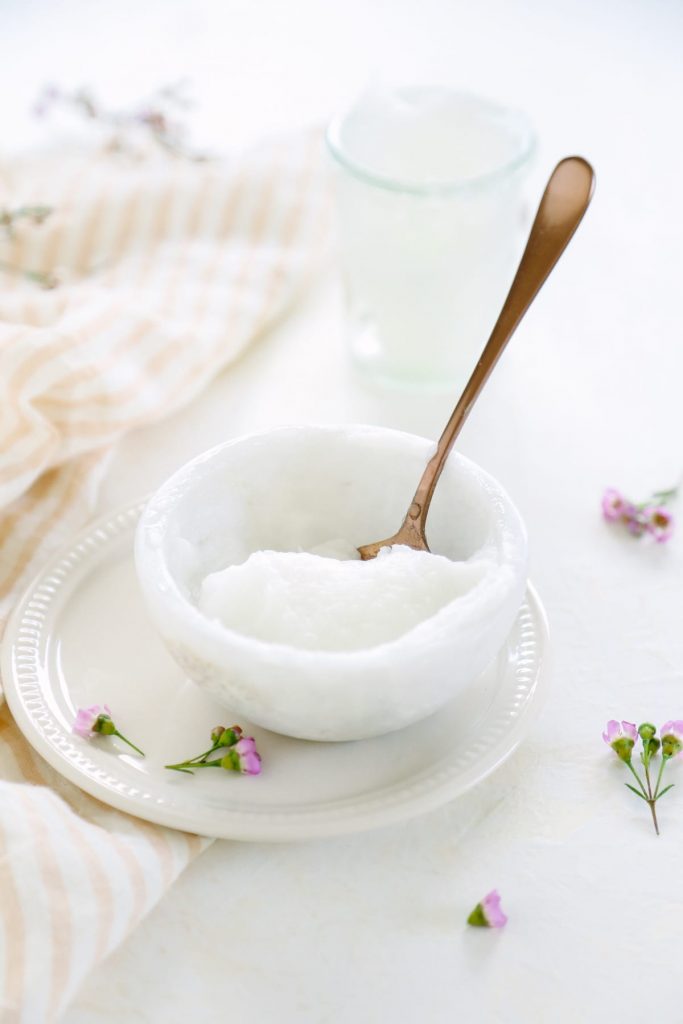 To start the weekend, I'm assigning you three homework assignments (I was a first grade teacher before my mom and blogging days…it's just in my nature):
Make the switch to a homemade or "more natural" shaving cream, which means you'll need to read last week's post.
Make this soothing moisturizer, and use it after shaving or enjoying time in the sun.
Watch My Big Fat Greek Wedding. And enjoy these crock-pot tacos while you're watching.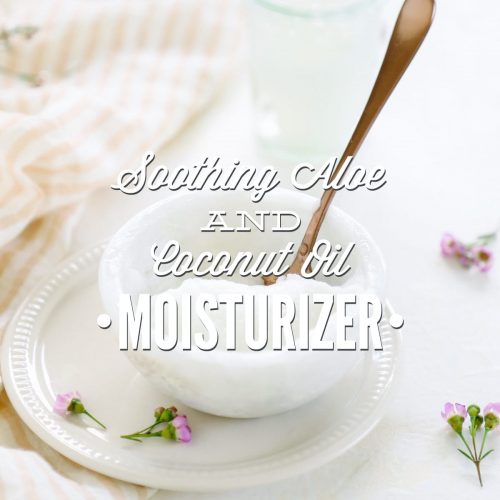 Soothing Aloe and Coconut Oil Moisturizer
Aloe vera gel and coconut oil are a wonderful natural combo that may be used after shaving, or after a long day in the sun. If your skin loves coconut oil as a daily moisturizer, then this recipe is a great daily product to include in your natural skincare routine.
Ingredients
Optional Add-In Ingredients:
Instructions
Whisk together the aloe vera gel and coconut oil.

Add any "add-in ingredients" above and stir to combine. Store in an air-tight container for up to 2 weeks.
To Use:
After Shaving: I use this moisturizer after shaving my legs. I simply dry my skin with a towel, and then apply this moisturizer on my legs. The aloe and coconut oil mixture are incredibly soothing and moisturizing after a shave.

After Sun: This moisturizer is also very soothing to use after spending time in the sun. As mentioned above, this moisturizer may also be used as part of a daily skincare routine.

Daily Body Moisturizer: This may be used as a daily body moisturizer. Coconut oil can clog facial pores, so it's best to use a moisturizer without coconut oil (like this shea butter facial moisturizer).
Notes
This recipe makes a very small amount. The moisturizer is very easy to whisk together, so I recommend making this moisturizer in small batches. When the moisturizer sits for a long period of time, the aloe and coconut oil may separate, which is just annoying (not a harmful reaction).
Aloe Vera Gel Note: You can use fresh aloe in this recipe, but you'll need to refrigerate the mixture which will cause the coconut oil to harden and probably separate from the aloe. I prefer to use a store-bought aloe.