In an effort to get more personal when it comes to the real side of this real food lifestyle, we've been exploring the nitty-gritty of my real-food-loving ways. By using my family's lifestyle choice as a practical example, your family can also enjoy nourishing meals every single day without relying on the convenience of processed food.
A couple of weeks ago I invited you into my home for a peek into my pantry. (Did the last pantry item surprise you?) And last week I shared my five tips for deciding what to buy versus make. An important balance that must be achieved to enjoy a more natural lifestyle and avoid burn-out.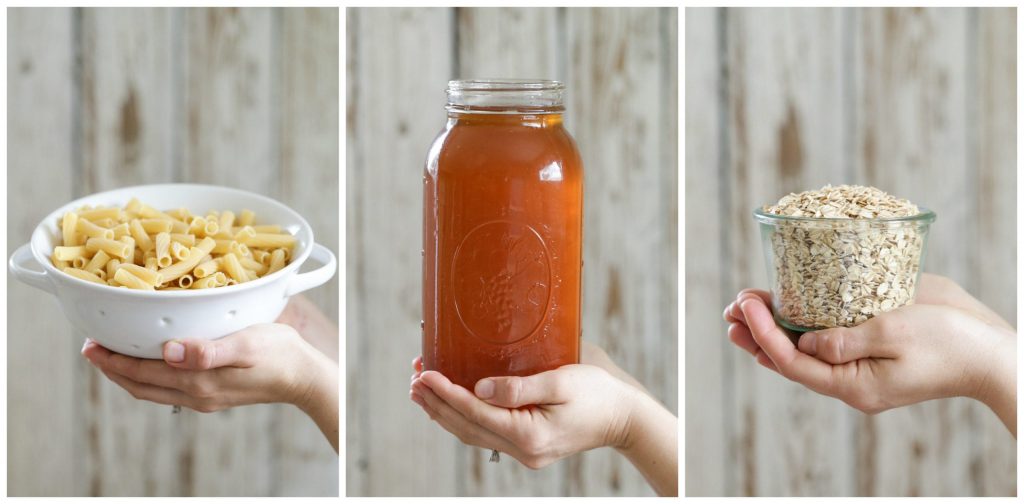 Today, we're going to continue on our journey, this time stopping by my freezer. Just like a real food pantry, each real food freezer will look different due to taste preferences and eating-styles. The list below is a guide of what I consider real food essentials in my freezer. Your list may differ and that's okay. This is simply a guide, a reference list to build on or take away from.
Remember, I'm not asking you to immediately throw out all the processed food. Rather, start small.
Each time you go shopping, choose two real food ingredients to purchase instead of processed food. Focus on foods your family most enjoys, such as: freezer biscuits (replace with homemade biscuit ingredients) and burritos (replace with breakfast or bean burritos ingredients). It's that simple. Slowly over time the fake food will be replaced with real ingredients.
Two Questions to Ask Before Stocking Your Freezer
Question 1: What does my family love to eat? Replace convenience freezer foods with freezer-friendly homemade alternatives. Focus on making and purchasing foods/ingredients your family is guaranteed to love!
Question 2: How much freezer space do I have available? If limited space is available, focus on freezing foods that are high on your priority list based on what you love to eat. If you have a large freezer, focus on foods you can purchase or make in bulk to save money and time.
How to Stock a Real Food Freezer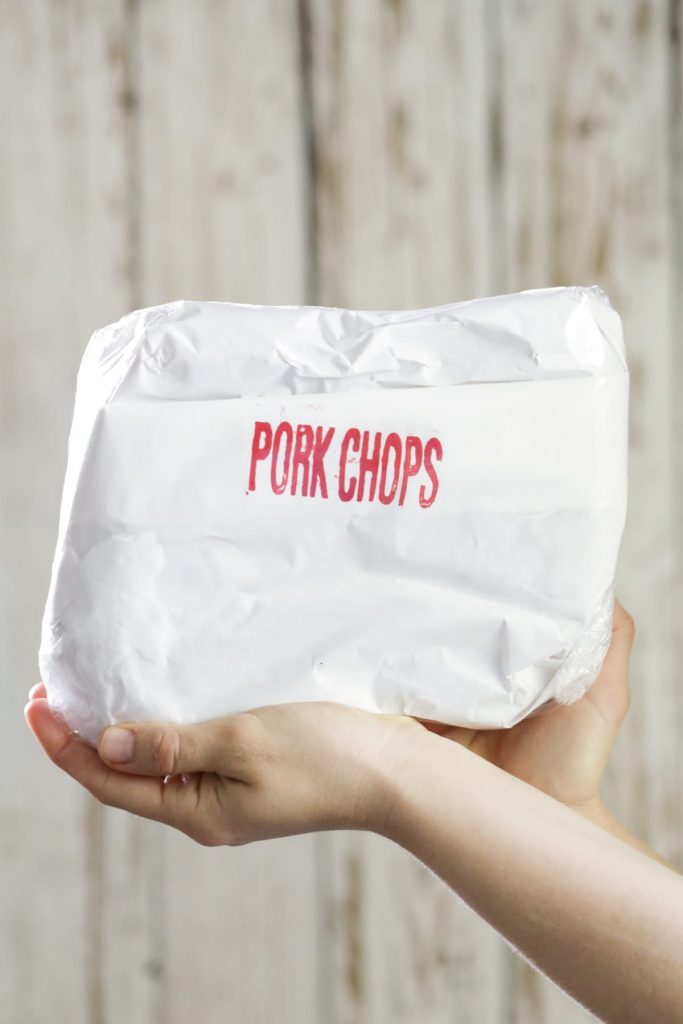 Pastured Meats and Wild-Caught Seafood: Pastured/grass-fed meat should take high priority within a real food budget. My family purchases half a cow (and/or a pig) and whole chickens from a local farm. This requires planning and budgeting, but saves money and time from buying individual cuts of meat.
For example: Local ground beef at the market or health food store costs $11.99/lb versus $6.00/lb from a local farm.
Stock a few different cuts of meat in the freezer to make planning and cooking easier. A few basic meat cuts include: beef chuck roast, ground beef, ground sausage (if pork is desired), bacon (if pork is desired), pork chops (if pork is desired), various cuts of steak, and whole chicken.
Wild-caught fish are raised and caught in the wild (not farmed). Wild fish consume a natural diet free of artificial hormones or additives. Since I live in Florida we are blessed to enjoy a wide variety of fresh seafood, but I still source some wild-caught fish from our local health food store, such as: salmon and cod. Wild-caught fish is usually labeled, "wild-caught."
Fruit: Frozen fruit is generally inexpensive and can be stored for 6-12 months in the freezer. I like to stock a variety of frozen fruit for smoothies and make-ahead smoothie packs, muffins, crisps, pies, jam, yogurt flavoring, and just snacking. If you have room, buying frozen fruit in bulk (Costco sells bags of frozen organic fruit) is often the least expensive way to stock your freezer. Purchasing and/or growing seasonal fresh fruit and freezing for later is another inexpensive option. A few of my favorites include: mango, peaches, raspberries, pineapple, strawberries, and blueberries.
Veggies: Frozen veggies are a great way to save money throughout the year. You can either buy veggies seasonally and freeze, or buy frozen bags (Costco sells large frozen bags of organic veggies). A few of my favorites include: peas, organic corn kernels, bell peppers (stir-fry and fajitas), and broccoli.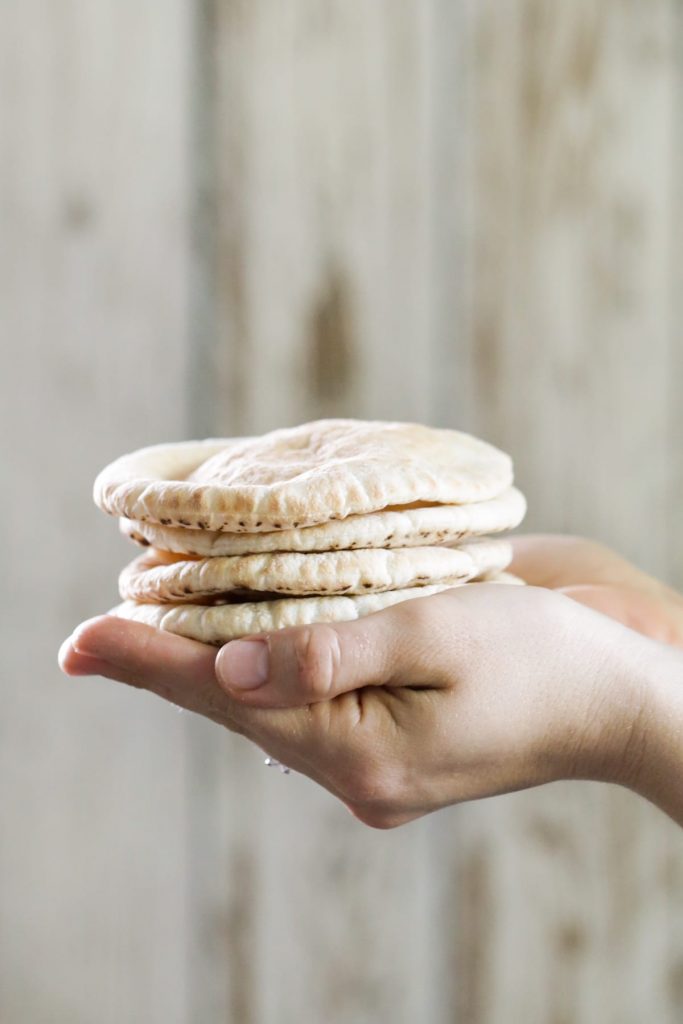 Bread Products: Whether you make homemade bread or buy a quality loaf, freezing bread helps keep it fresh and saves multiple trips to the store or constant baking. My favorite bread recipe makes two loaves so it's easy to store extra bread in the freezer for later. I slice each loaf and place in the freezer for quick sandwiches and toast. I also keep a package of tortillas (and/or pitas) in the freezer. My health food stores sells an excellent real food tortilla brand that I love to keep on hand for quick quesadillas, homemade chips (just drizzle with olive oil and salt, then bake), and burritos (breakfast or bean). Homemade biscuits and muffins are another quick real food option.
Ready-to-Go Food: Stocking a variety of homemade ready-to-go meals is a great option for people who don't want to cook every single day (raises hand). Life happens and sometimes that delicious from-scratch dinner doesn't get cooked. Having an arsenal of ready-made meals means real food can still be enjoyed and the drive-thru successfully avoided. A few of my favorite ready-to-go homemade foods include: casseroles (shepherd's pie, macaroni and cheese), refried and black beans, burritos, smoothies, smoothie packs, muffins, pancakes, waffles, shredded chicken, homemade pizza (assembled and ready to bake), shredded cheese (for grilled cheese, pizzas, quesadillas) and spaghetti/pizza sauce. For more ideas, check out Renee's list of make-ahead freezer breakfast and lunch meals.
Chicken/Veggie/Beef Broth: Making homemade broth is so easy! Homemade broth yields around 12 cups of nourishing liquid. Use freezer-safe glass jars, ice cube trays (then place the broth cubes in a freezer container), or Ziploc bags to store your homemade broth. Simply defrost broth in the fridge and use for: soups, rice, beans, mashed potatoes, casseroles, or a homemade sick remedy.