One of the traditions we started a few years ago is that of making easy homemade gifts. This has become a special way for the kids to get involved with gift-giving and also a way for us to simplify the holiday (no crazy mall traffic or going into debt, sidenote: we're big Dave Ramsey people). Below, are a few ideas for how to make this holiday a bit more homemade and simple.
Can I share a secret with you? A few years ago, when we first started making a few easy homemade gifts, I was embarrassed ?. What would people think? Would they laugh? Would they think we were having money problems? My insecurity snuck in.
Despite the voices of doubt, we went for it. It all started with just two easy gift ideas: homemade candles and vanilla extract. You know what happened? Everyone LOVED the homemade gifts! Not only did they love the homemade gifts, many family members request vanilla extract each year and others have taken to making vanilla extract and candles at home.
If you're looking to give something handmade this season, here are a few of my favorite easy homemade gift ideas…
6 Easy Homemade Gift Ideas
I'm not a naturally crafty person. I'd like to think that I'm crafty, but every time I attempt a craft project on Pinterest I'm reminded of the fact that the crafty genes don't flow in this body. (Have you ever seen the Pinterest fail meme? I'm pretty sure that meme was created for me!) I'm telling you this because the following ideas don't require a single ounce of craftiness.

Make homemade hot chocolate mix, spoon into jars (I love Weck Jars for a special touch), and add a ribbon. Want to add something extra? Make a hot chocolate basket with a couple of ceramic mugs, hot chocolate mix, and marshmallows (homemade or store-bought). Add instructions on the gift tag.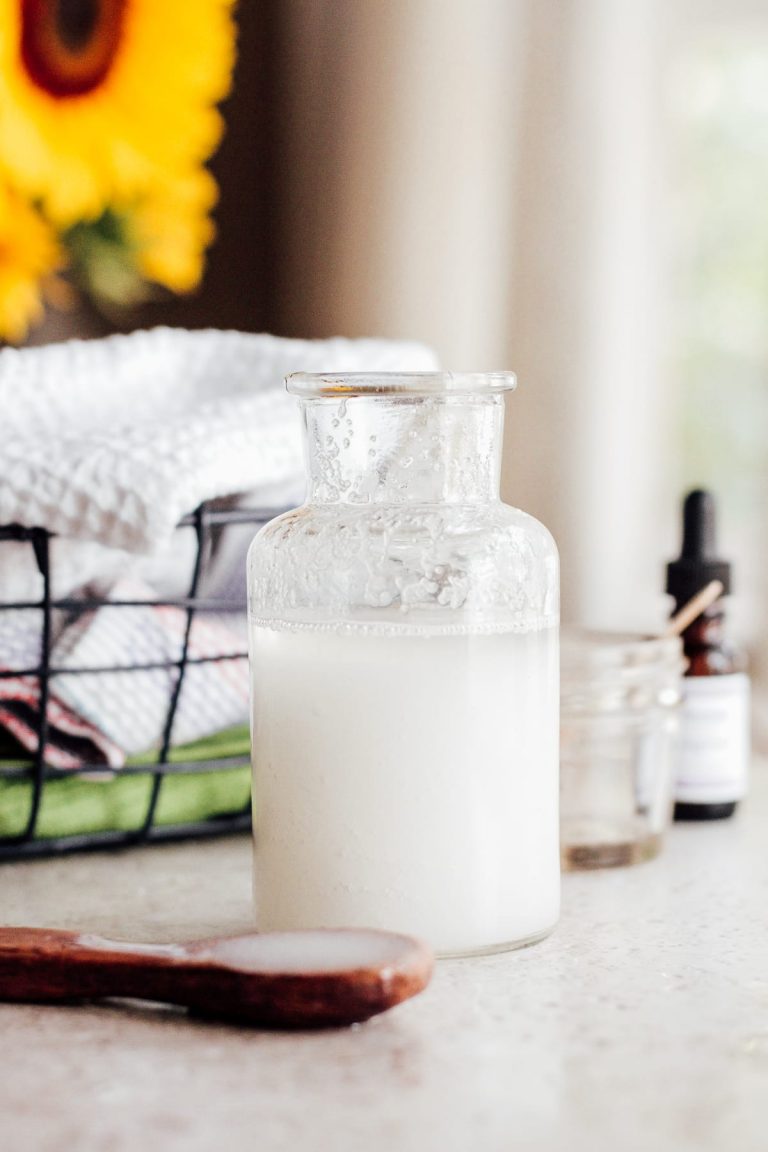 Several years ago, I received a salt scrub in my stocking. The scrub was heavenly. Once the scrub was gone, I decided to start making a similar version at home (thankfully the ingredients were listed on the jar: coconut oil, salt, and lemongrass essential oil). Spoon the homemade scrub into a glass jar (these are awesome) and add a ribbon along with instructions for massaging the scrub over the body and/or hands.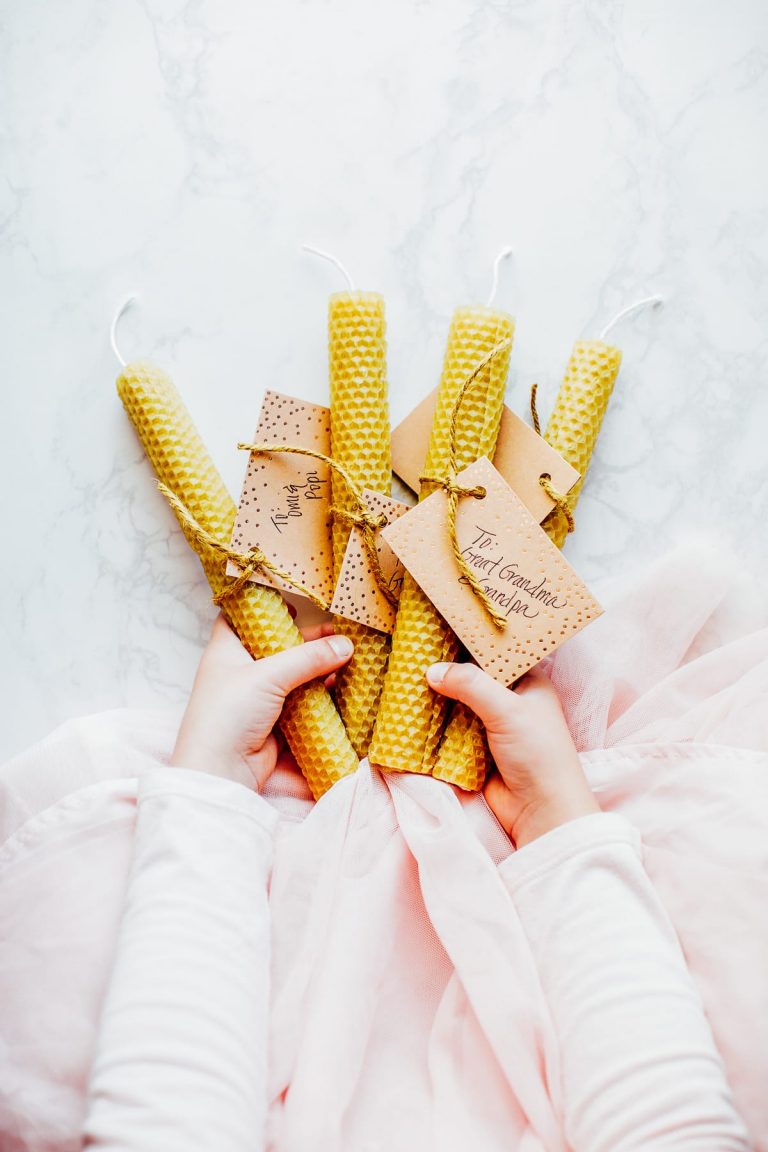 My favorite homemade gift to make and give. The kids love getting involved with this one since there's no melting of wax required. If you'd prefer traditional jar candles, this slow-cooker recipe is my favorite. Remember to make a few extra candles to enjoy in your own home.
This option does require more effort, but the end result is luxurious. I prefer body butter over lotion because it's rich and super moisturizing. Body butter isn't formulated with water (unlike lotion), so it doesn't require a preservative and keeps for months. Make full jars or smaller stocking stuffer size jars. Either way, this body butter is sure to be a hit with your family and friends.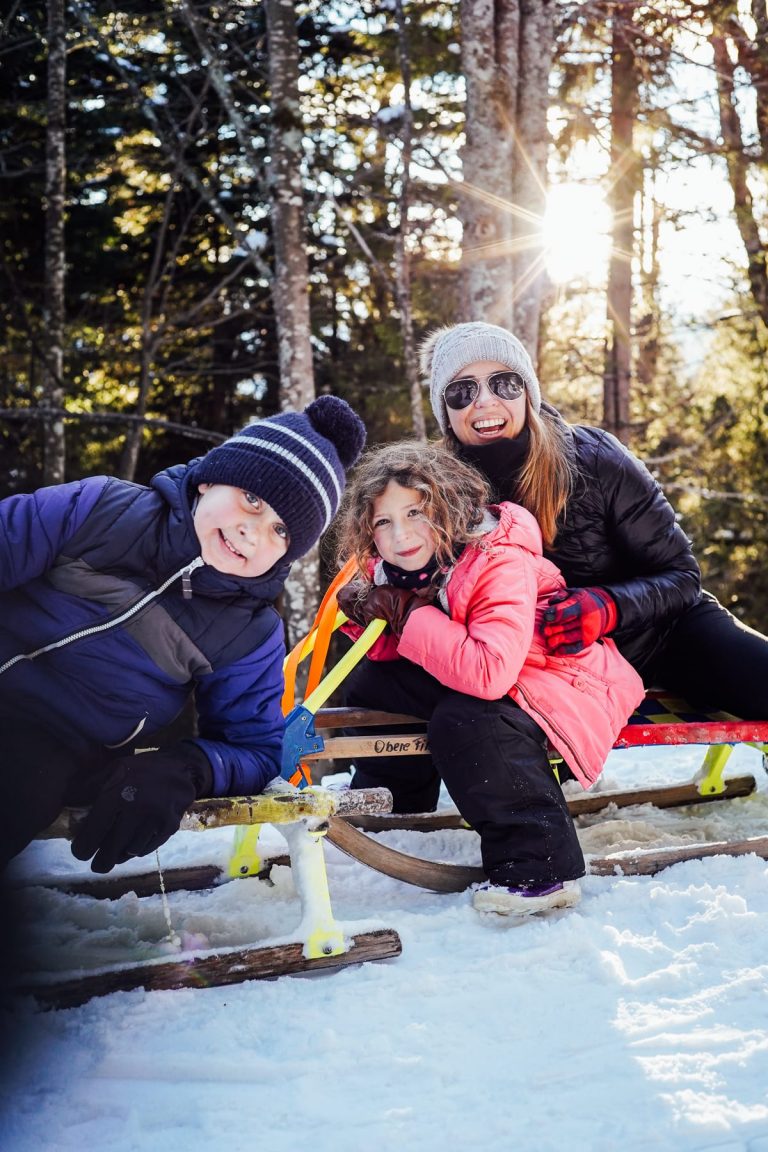 Experience
Give the gift of experience! Examples: zoo or aquarium passes, a cooking class, a mini trip (a day or overnight trip as a family), passes to a bowling alley, a manicure or pedicure or facial or massage, babysitting service (to a family member or friends with kids), a house cleaning (hint, hint, if my family is reading this), movie theatre tickets, museum tickets, or an online pilates membership (I personally have this one and use it weekly!). This post from Mother.ly has great experience-based gift ideas for kids.
Cookies In a Jar
If you love to bake, make cookies and package them up in jars or boxes. Chocolate chip cookies are always a favorite. I recommend this einkorn recipe or this gluten-free recipe. Or, if you'd prefer to leave the baking to the recipient, make cookies in a jar! Top each jar or box with a homemade sticker for an extra special touch. If you don't want to go the mix route, how about a box of already-made homemade cookies. Here are my favorites.
My Gift to You: Holiday Cookbook
My holiday cookbook features 33 timeless and simple recipes for a festive, real, and delicious holiday season. In the past, this book was only available for purchase. This year, I wanted to do something different and offer it free to all Live Simply reader friends–my gift to you!