This post may contain affiliate links. As an Amazon Associate I earn from qualifying purchases.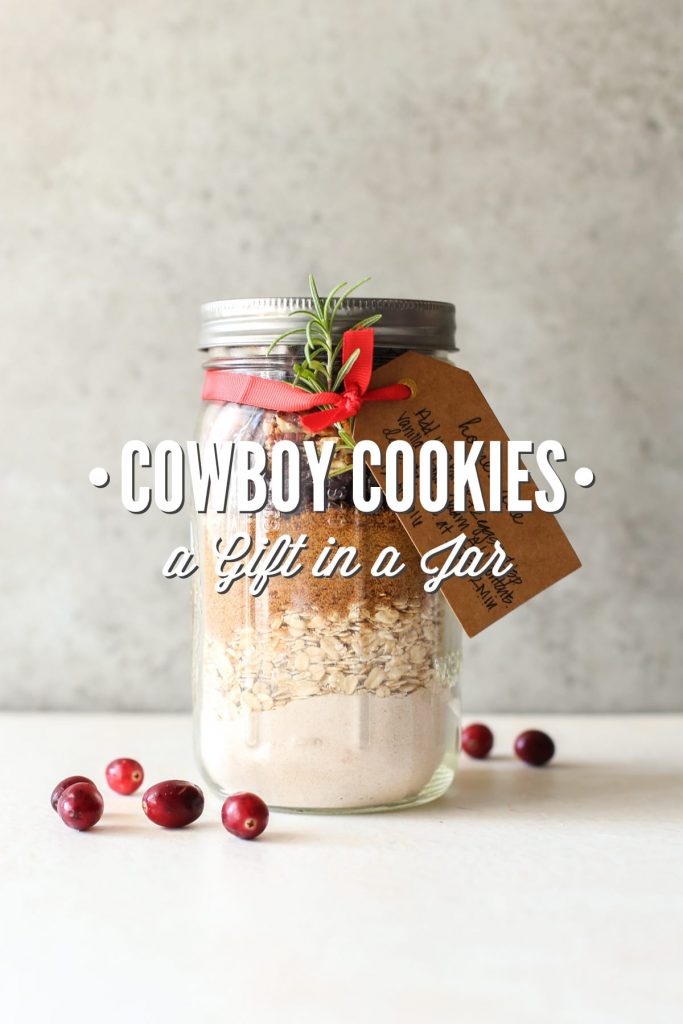 This post is sponsored by Simply Organic. The opinions and photos expressed are completely my own. Thank you Simply Organic for helping me get the word out about real food and creating memories as a family, and adding amazing flavor with your spices to these cookies.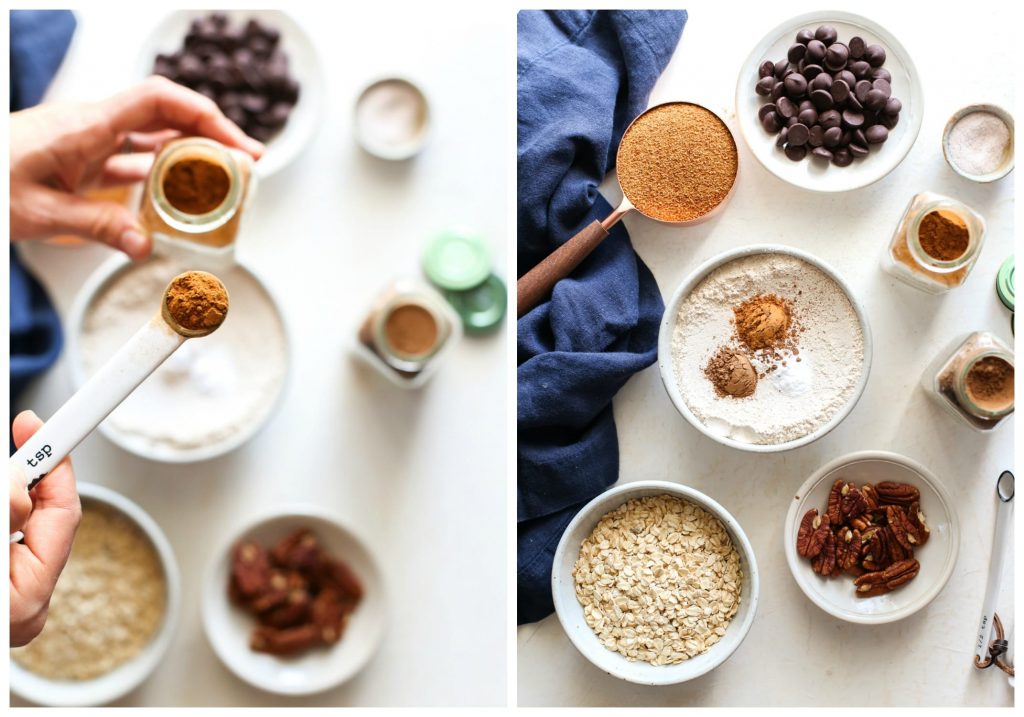 I'm already feeling the hustle and bustle of the holiday season. The Christmas songs are playing non-stop on our local radio stations, the stores are decked out with sparkly decor, and the festive gatherings are booked on the calendar.
Honestly, I live for this time of year. I love the busyness, decor, and cheeriness of the holiday season, and it doesn't hurt that my birthday falls just a few days before Christmas (shameless reminder ;)).
In order to enjoy the season, without feeling overwhelmed by the extra holiday commitments, our family tries to schedule at least one dedicated family night each week.
We try to make this night extra special. Sometimes, we'll cook dinner together and play a family game after the meal (Googly Eyes is the the current winner). Other times, we'll bake homemade cookies, or go out for a walk and then come home to enjoy a cup of hot chocolate. There aren't any "rules" for this night. Okay, maybe just one: We must do something (enjoyable) together.
I've teamed up with Simply Organic to encourage you to set aside Thursdays this holiday season to create weekly organic moments with your family. Remember, this time is about enjoying time together, so keep the plans simple: make a festive meal (there are lots of great ideas on Simply Organic, make gifts together, or enjoy a game night with a cup of homemade hot chocolate.
Speaking of gifts, I have an idea to help you get started with your special family night…
A few years ago, we started making holiday gifts together as a family. The kids loved being able to work on special presents for their teachers, family, and friends. And the recipients loved the hand-made gifts. So, this year, one of the activities we're adding to our dedicated family night is making homemade gifts.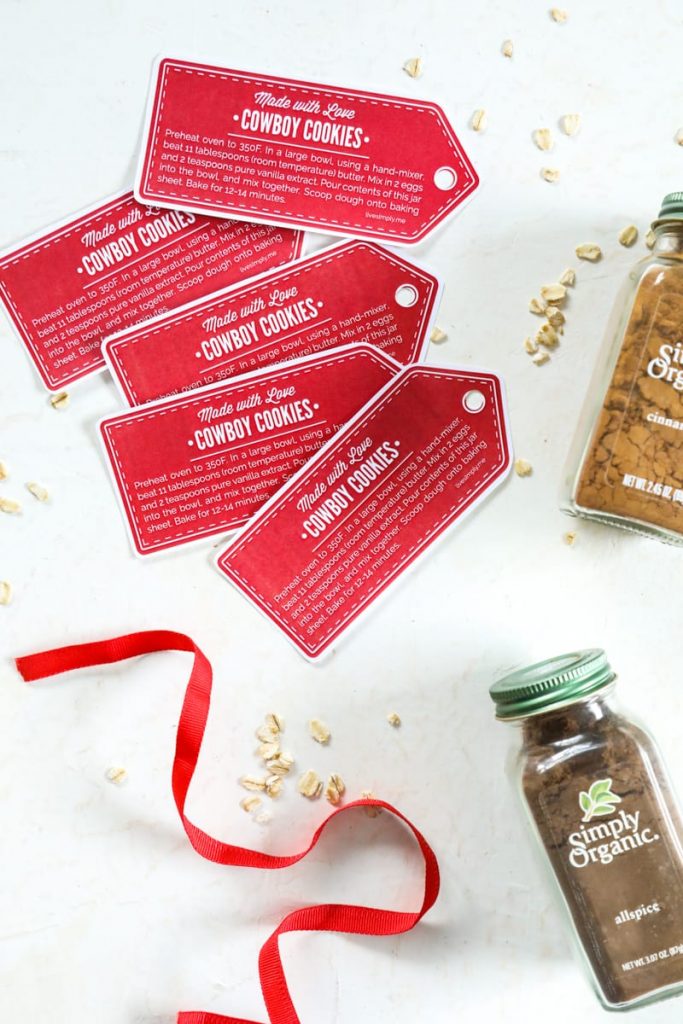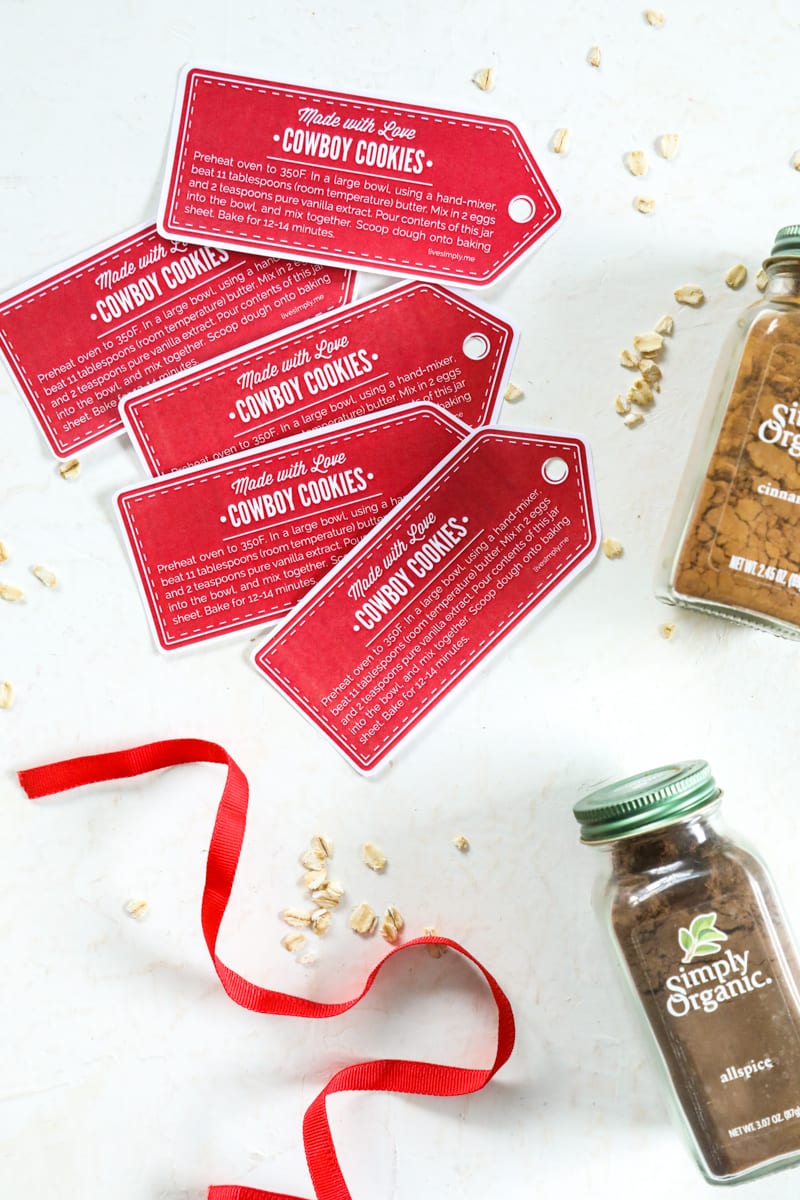 Homemade gifts don't need to be fancy or complicated. In fact, the simplest gifts always result in the greatest reactions from recipients. A few of our favorite gifts to make and give, include: hand scrub, body butter, lip balm, hot chocolate kits (mix + a mug + mini organic marshmallows), and cookies in a jar. These gifts are fun for the kids to make, and allow our family to create something together so that we can bless others. Isn't that what the holidays are all about?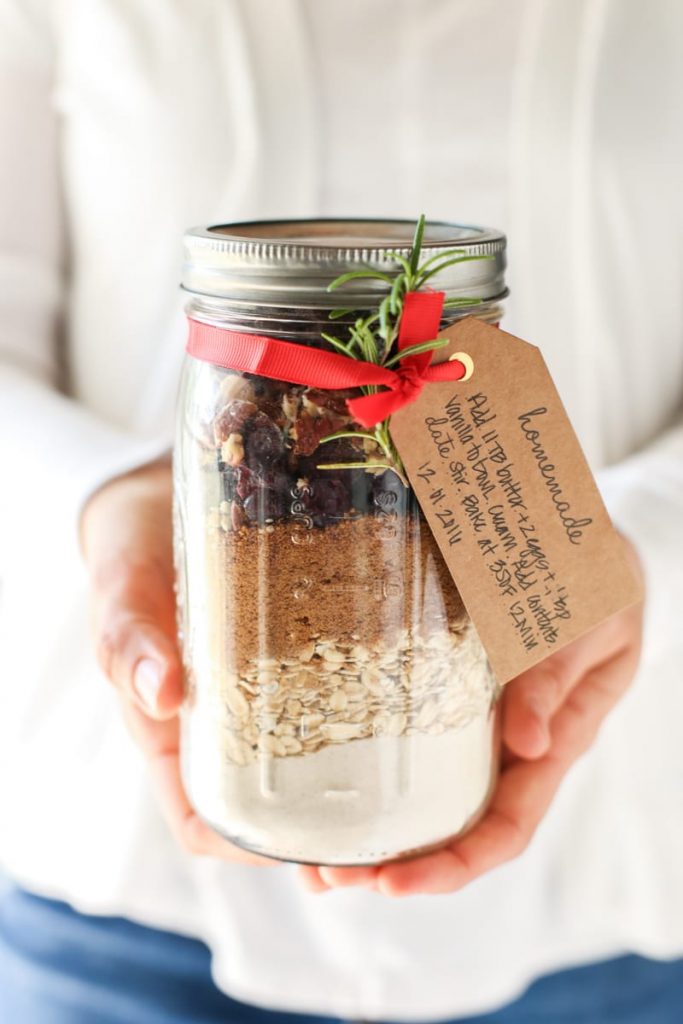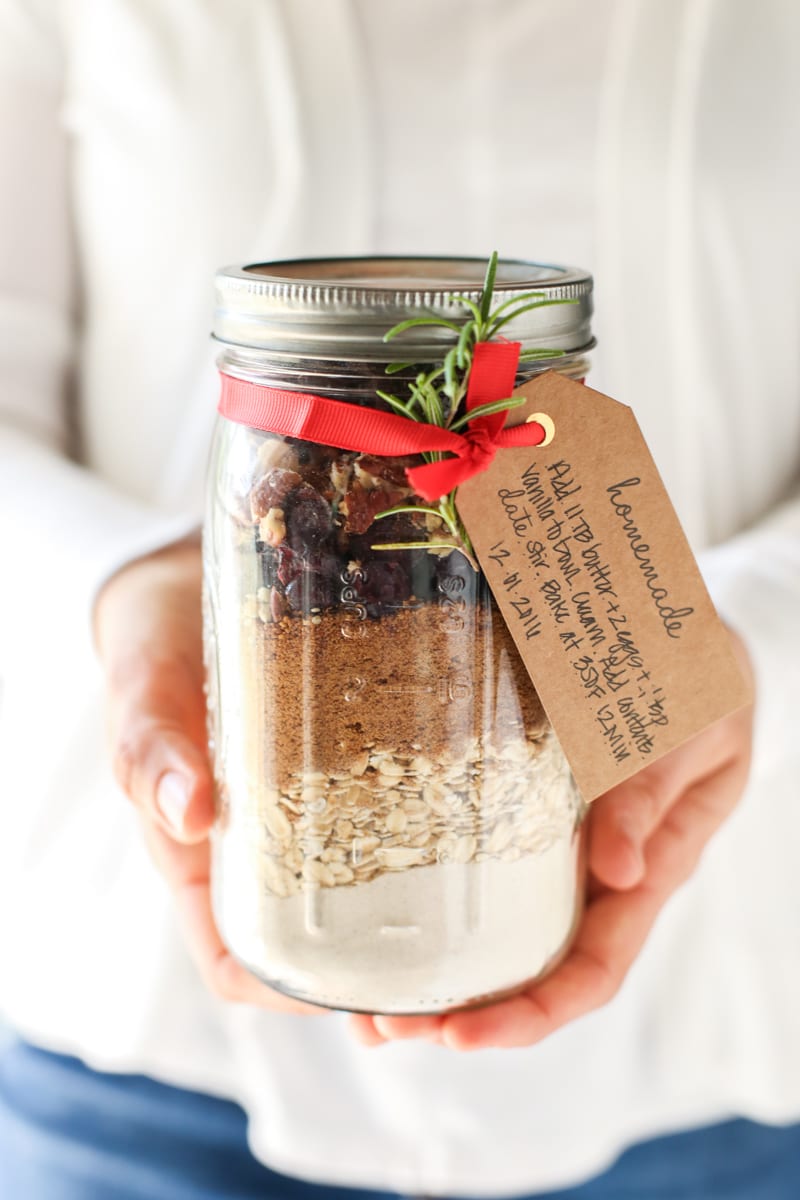 Today's recipe, Cowboy Cookies in a Jar, is one of our favorite homemade gifts to make for teachers, family, and friends. And one of the gifts we'll be making together during our family time. The jars come together in just a few minutes, particularly if you prep the ingredients in large bowls ahead of time.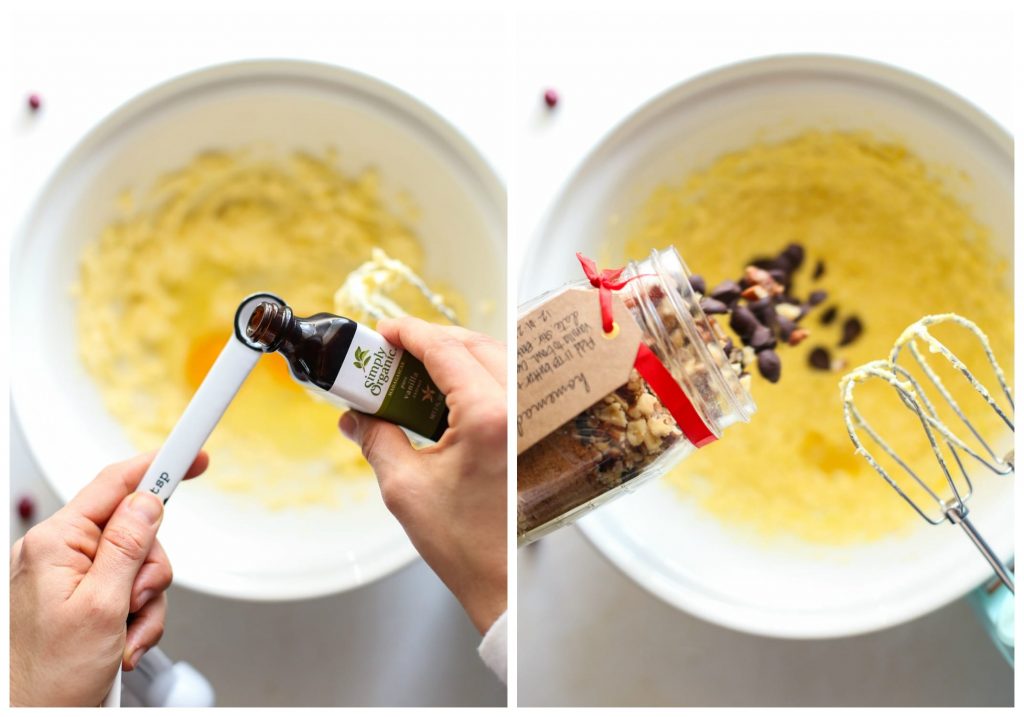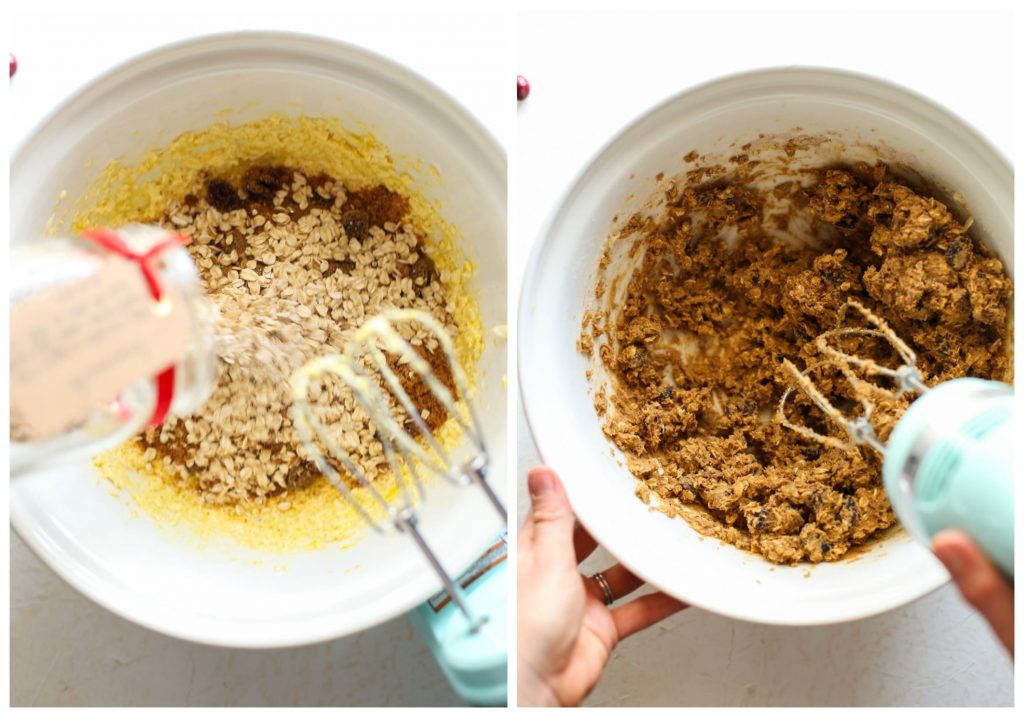 To complete each gift, we like to add a ribbon around each jar, along with a gift tag and baking instructions (I've created printable gift tags for you! Download gift tags, here.). If there's time, we like to add the remaining ingredients to a bowl (along with butter, vanilla extract, and eggs) and treat ourselves to our own freshly-baked cowboy cookies.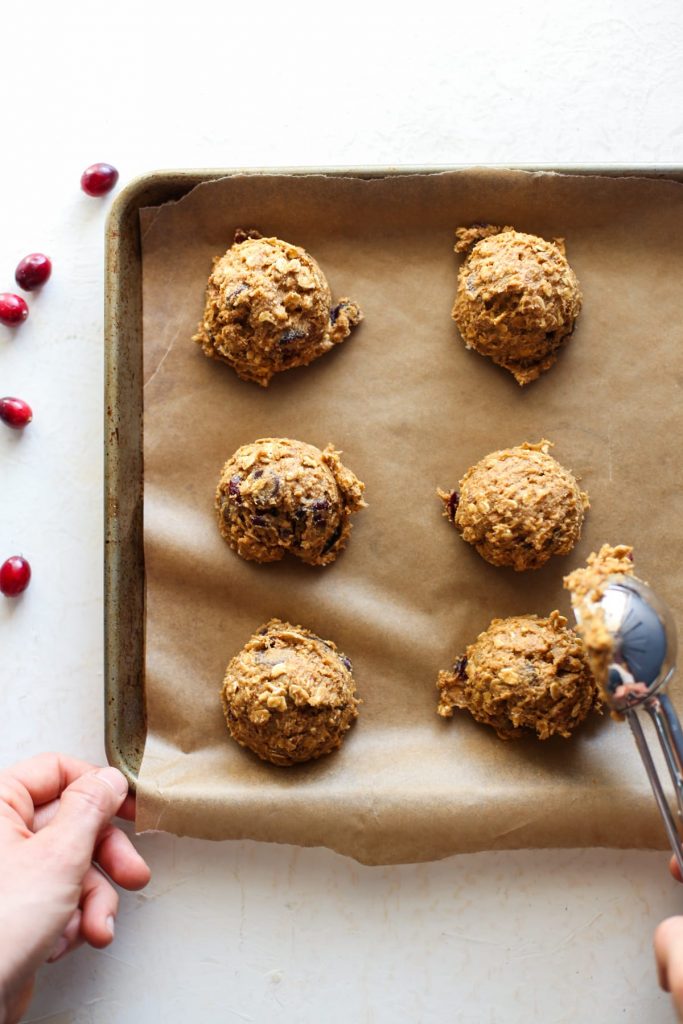 Family Time + Homemade Gifts + Organic Moments
Now that's a December night well spent!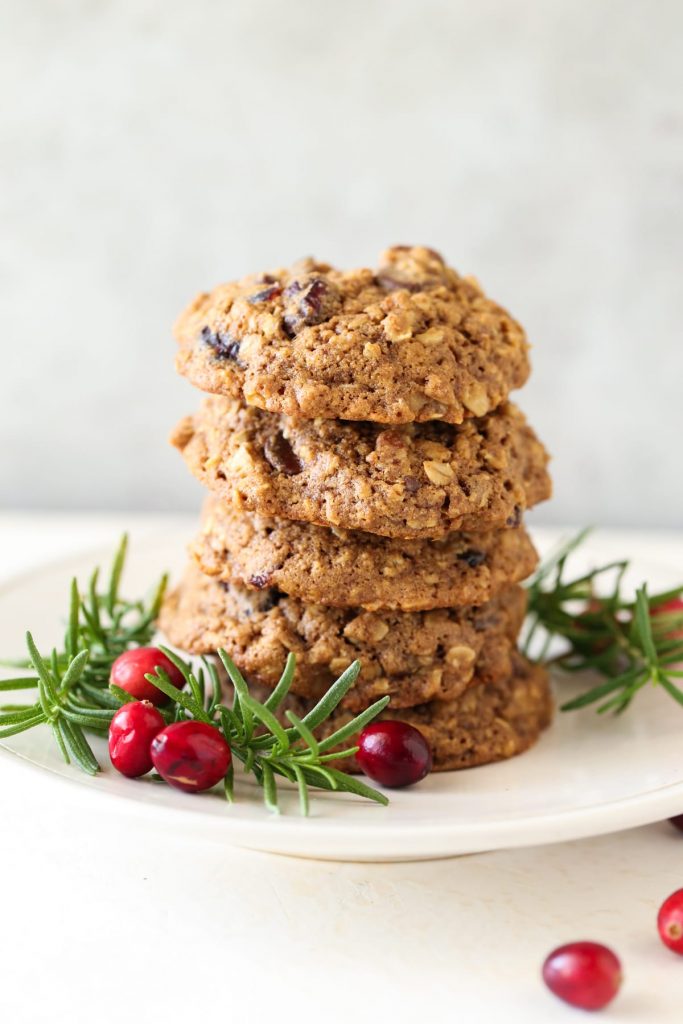 Cowboy Cookies: a Gift in a Jar
A naturally-sweetened and whole grain cowboy cookie mix in a mason jar. Make the mix for a fun gift, or bake the cookies on the spot.
Servings
1
jar (12 baked cookies)
Ingredients
Cowboy Cookie Mix (in a mason jar):
Make the Cookies:
11

TB

butter

softened**

2

eggs

2

tsp

pure vanilla extract

***

1

jar

Cowboy Cookie Mix

see recipe above
Instructions
Cowboy Cookie Mix (in a mason jar):
In a small bowl, whisk together the flour, cinnamon, allspice, baking soda, and salt. Pour the mix into a quart-size mason jar (any quart-size, or slightly larger, wide mouth jar will work). I highly recommend using a funnel to pour the flour and remaining ingredients into the jar. Add the oats and sugar. Gently tap the bottom of the jar on a hard surface to compact the ingredients without compromising the individual layers. Add the cranberries and chopped pecans. Gently tap the bottom of the jar to compact the ingredients again. Finally, add the chocolate chips, tapping the jar if more room is needed. Place a lid on the jar and attach the gift tag instructions (download the printable gift tags, here).
Make the Cookies:
Preheat the oven to 350F. In a large bowl, using a hand-mixer, beat the softened (to room temperature) butter. Mix in the eggs and vanilla extract. Pour the contents of the mason jar into the bowl, and mix everything together. Scoop the dough onto a baking sheet (I use an ice cream scooper). Bake the cookies for 12-14 minutes.
Recipe Notes
*Bittersweet or extra dark chocolate chips will also work. I bet white chocolate chips would also be delicious in this recipe.  
**I've used both salted and unsalted butter in these cookies. Unsalted is usually preferable for baked goods; however, I haven't had an issue (with taste or texture) with using salted versus unsalted. 
***I make vanilla extract for Christmas presents. I use vanilla beans from Frontier Co-op and vodka. I'm planning to place a jar of vanilla extract in a gift bag with the cookie mix. If you don't want to make vanilla extract, I think it would be really sweet to purchase a bottle of vanilla extract for each cookie mix recipient. Simply Organic makes a fantastic vanilla extract. 
11 tablespoons of butter = 1 1/2 standard sticks of butter (minus 1 tablespoon). A standard stick of butter is 8 tablespoons. 
Quart-size jars may be found at craft stores, grocery stores, or via Amazon (search "mason jars"). 
Many readers have asked where I found my wonderful funnel. It's made by Progressive, and it may be purchased via Amazon. 
Share your organic moments and enter to win the Ultimate #ThursdayMoments Giveaway by taking photos of your family time and recipe creations and uploading to Instagram using #ThursdayMoments.