One of my passions, besides sharing the message of real food, is teaching people how to cook. And I'm not just talking about teaching people how to cook special recipes. I'm talking about basic, flavorful, versatile cooking skills.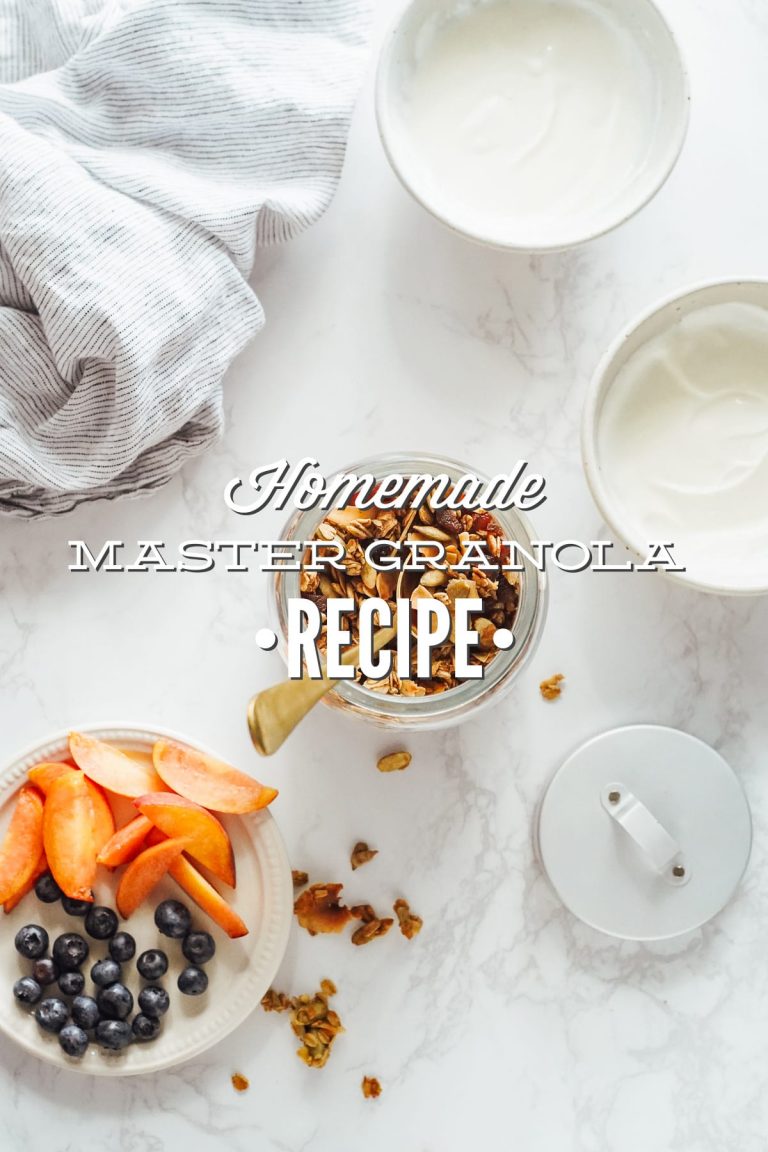 That's why I've started sharing recipes titled, "master recipe: one recipe, multiple possibilities."
I want to share the basic recipes and techniques that I lean on as real food foundations in my kitchen.
The recipes that I turn to when I want to make muffins or pancakes or granola, or when cooking a whole chicken or making a salad dressing. Or, how to turn basic eggs into over 16 different meals.
I want to share my master recipes and also share how to customize the master using a variety of pantry, fridge, and sometimes freezer ingredients.
I'm sharing these "master" recipes to show you that eating real food can be incredibly simple and budget-friendly. You don't need a ton of different ingredients or cookbooks or recipes to make really good food at home.
I think many of us are overwhelmed by the amount of recipes available today. We are crippled with decision fatigue when looking at Pinterest or the cookbook section in stores, and this is reflected in our frustration with meal planning and also not knowing what to eat.
I know, I share a lot of recipes. I get that. This probably sounds hypocritical. I love trying special recipes, and finding new meals to prepare. But, I think there's something to be said for simplifying, and having a solid "go-to" list of master recipes we can rely on over and over again. There's something so freeing about knowing the basics of real food cooking.
Today's recipe is another "master recipe." With just a few basic ingredients you can make really good granola at home. Knowing how to make your own granola is empowering and freeing. You don't have to rely on packaged granola, unless you want to due to time or you just love a particular brand.
The master recipe is made with just five ingredients: rolled oats, nuts and/or seeds, salt, olive oil, and maple syrup. From this base recipe, you can add any customizations desired. Want a chunky granola, like granola clusters? Add an egg white to the mixture to bind the dry ingredients while baking. Want dried fruit in your granola? Add some at the end, once the granola has finished baking. Want chocolate in your granola? Add cacao nibs (so good!). Want a unique flavor combo? Add cinnamon or pumpkin pie spice or ginger. The possibilities are endless!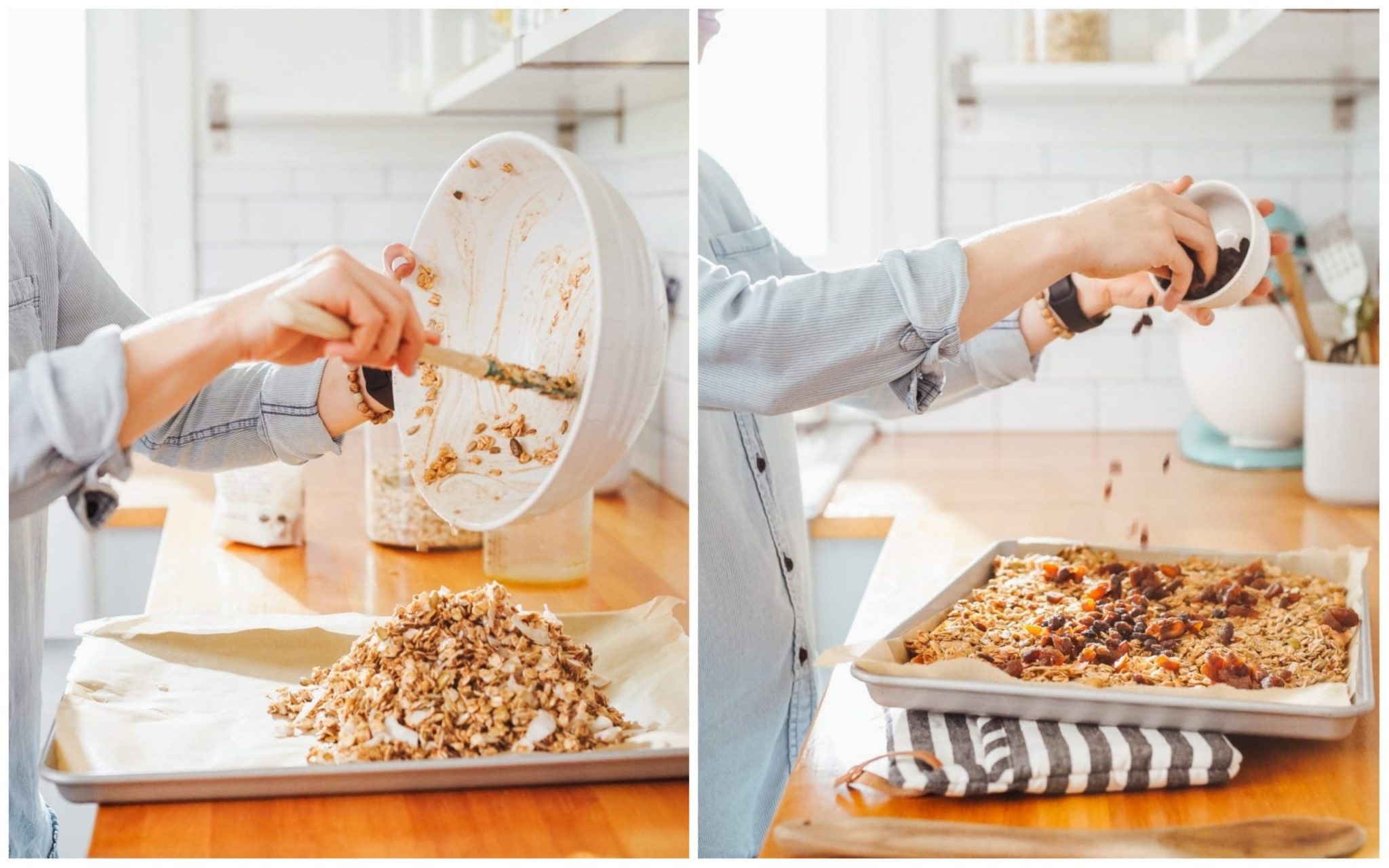 I would love to hear about the customized granola options you love making. Comment below and tell me what customizations you're loving!