If you're familiar with Live Simply, then you're probably aware of the fact that I keep my body-care ingredients fairly simple. I also try to reuse ingredients in multiple ways when possible. It's oftentimes hard to see the full story when you're just reading a recipe or two. It's hard to see how a few basic ingredients overlap to create multiple products.
That's why I've compiled today's ingredient list: to offer an all-in-one-place round-up of the ingredients that I use in multiple body-care recipes here on Live Simply .
This is a really long list (2200+ words!), which took me several days to write and will probably take you quite a while to read. I hope this list serves as a reference guide for you to explore over and over again, not just as a one-time read.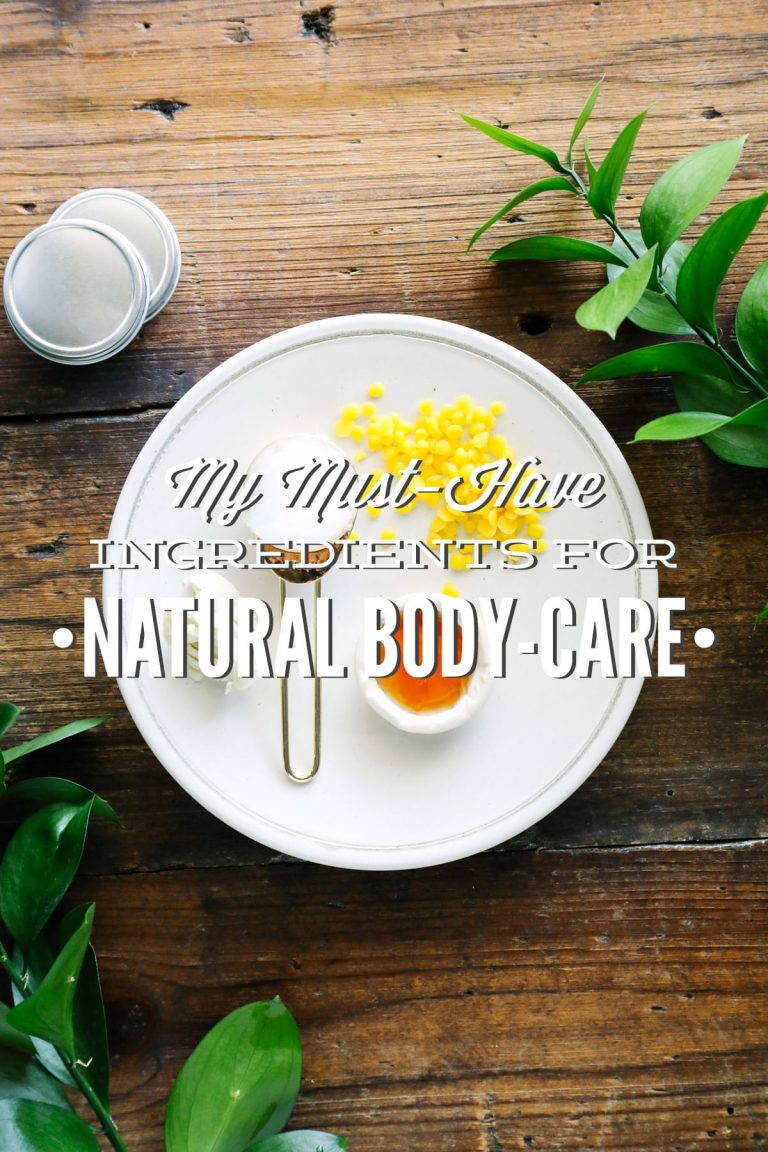 My Must-Have Ingredients for Natural Body-Care
Raw Honey:
Honey is an all-around amazing ingredient, and it's pretty inexpensive when you consider the versatility of this ingredient. In my personal life, I use honey to wash my face, calm acne flare-ups, soothe my kids' boo-boos, and make muffins and bread.
Honey is a natural humectant. This means that honey is able to hydrate the skin. Honey also contains antioxidants. Antioxidants may help repair damage, which is an important factor for chapped lips and stressed-out skin. Honey is also gentle on sensitive skin, but tough enough to remove dirt and other impurities. Honey also contains anti-bacterial and anti-inflammatory properties.
I prefer to use raw honey since it retains all of its beneficial properties.  If you can't find raw honey in your area (although many stores/markets now sell raw honey, so take a look before dismissing this ingredient), pasteurized honey may be used.
Recipes to Try: Cooling Honey Lip Balm, How to Wash Your Face Naturally, Honey Sugar Body Scrub, Boo-Boo Cream (herbs), Clay Mask for Stubborn Breakouts, Sore Throat Tea, Elderberry Syrup. Alone: Apply to pimples and minor scrapes and burns.
Aloe Vera Gel: 
This natural ingredient, which comes from the aloe plant, is known for its soothing and anti-inflammatory properties. I prefer to use a store-bought aloe vera gel that has a jelly-like texture, and contains a minimal amount of natural preservatives and mold inhibitors. Fresh aloe has a much shorter shelf-life since it doesn't contain any preservatives.  If you'd like to use fresh aloe in my recipes, then I recommend making a very small amount of the product, and keeping the product in the fridge.
I highly recommend reading ingredient lists before purchasing aloe vera from the store. I purchase Real Aloe brand from a local health food store. Avoid aloe vera with a green color (that's artificial color), and products that contain a ton of ingredients.
Recipes to Try: 2-Ingredient Aloe Facial Moisturizer, Honey Sugar Scrub, Vitamin C Serum, Diaper Rash Cream, Soothing Sunburn Relief Spray, Cleansing Charcoal Face Mask, Leave-In Detangler, Mouthwash (aloe juice), Hand Sanitizer, Honey and Aloe Facial Cleanser
Beeswax is an absolutely essential ingredient to stock in your do-it-yourself toolkit if you're going to make any homemade balms, lotions, or deodorants. Beeswax is used as a thickener in recipes, which takes an otherwise liquid product to a solid state.
Beeswax, a natural ingredient thanks to hard-working bees, provides a protective barrier to the skin without clogging pores, and may also help to soothe the skin.
Recipes to Try: Makeup Remover Balm, Beeswax Candles, Boo-Boo Cream (no herbs), Boo-Boo Cream (herbs), Peppermint Lip Balm, 3-Ingredient Lip Balm, Cooling Honey Lip Balm, Lavender Deodorant, On-the-Go Lotion, Anti-Itch Cream, Vapor Rub, Sunscreen, Silky Smooth Lotion, Lotion Bars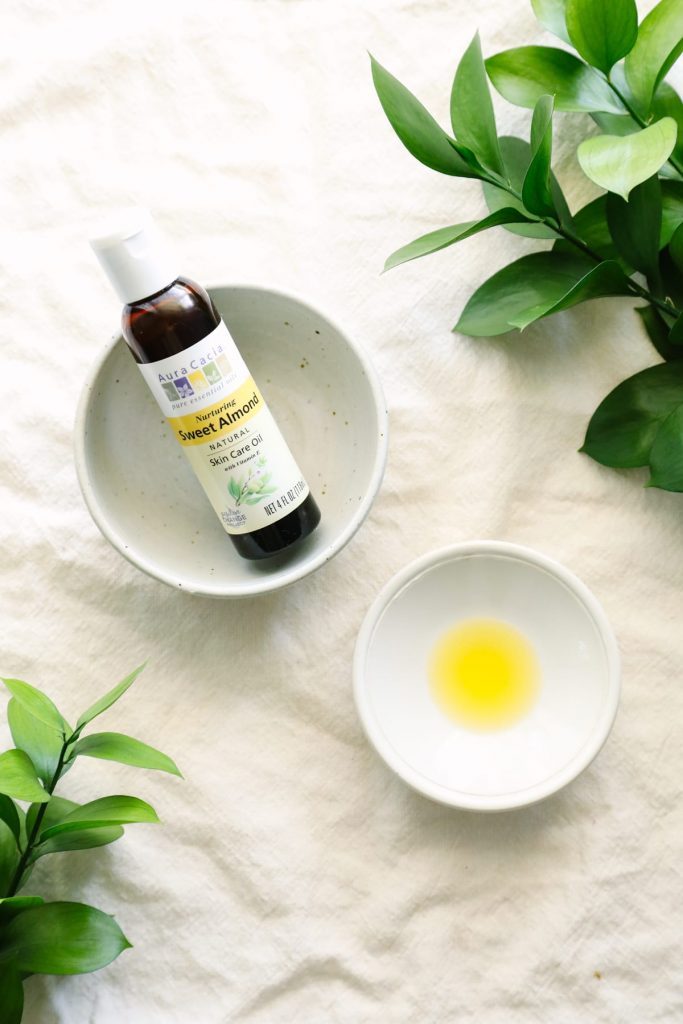 Nourishing/Carrier Oil:
Nourishing oils, also known as Carrier Oils since they are used to dilute and "carry" essential oils, are base oils used in balms, lotions, moisturizers, and cleansers. Since oil dissolves oil, nourishing oils also work very well as makeup removers.
While some ingredients, like honey and aloe, work for all skin types, carrier oils vary in their weight and texture, which means some work better for certain skin types than others. There are many nourishing oil possibilities, but I like to stick to just a few oils for my recipes: sweet almond oil, jojoba oil, olive oil, coconut oil. (Coconut oil may cause breakouts for some folks.)
I personally recommend, from a budget standpoint, sticking with one nourishing oil, and using it throughout all your body-care creations, if possible. The one exception to this rule is if a recipe calls for a specific oil. I believe sweet almond oil is a great choice for most people, and it's not too greasy–a big issue for many folks switching to homemade beauty products.
Recipes to Try: Boo-Boo Cream (no herbs), Boo-Boo Cream (herbs), 2-Ingredient Aloe Facial Moisturizer, Soothing Aloe and Coconut Oil Moisturizer, Honey Sugar Body Scrub, Silky Smooth Lotion, Sunscreen, Body Lotion/Butter, Lotion Bars, makeup removers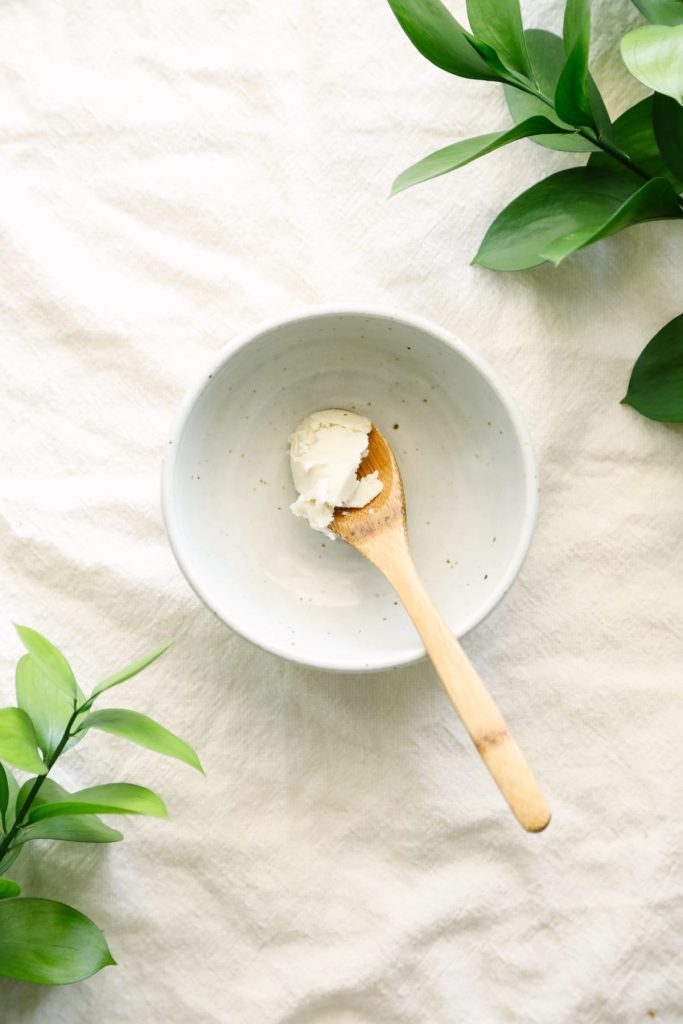 Butters:
Butters, also known as Vegetable Butters, are thick, moisture-rich ingredients. Butters are used to make balms, lotions and body butters, and creams. Shea butter and cocoa butter are definitely the two most popular butters, followed by mango butter.
Shea butter comes from the "nut" (or pit) of the fruit found on the Karite Tree. It is soft, compared to cocoa butter, and has a strong scent when it's purchased in an unrefined state. I use unrefined shea butter in recipes, but if you don't care for the (natural) fragrance, I recommend using refined shea butter. Shea butter softens and moisturizes the skin.
Cocoa butter comes from the cocoa bean, which means this butter smells like chocolate. Cocoa butter is hard, at room temperature, but it's easy to melt to create products.
Recipes to Try: Boo-Boo Cream (herbs), Lotion Bars, Sunscreen, Body Lotion/Butter, Silky Smooth Lotion, On-the-Go Lotion, Peppermint Lip Balm, 3-Ingredient Lip Balm, Cooling Honey Lip Balm, Lavender Deodorant, Vapor Rub. Shea butter alone: Apply to hands, knees, bottom of feet.
Castile soap is a concentrated vegetable-based soap made of ingredients you can actually pronounce. This soap is gentle on the skin and effective in the fight against dirt and unwanted germs. Dr. Bronner's is a very a popular brand of castile soap. Castile soap can be used to clean just about anything and everything: your face, your laundry, and even your stinky dog! Pretty amazing stuff.
Recipes to Try: Foaming Body Wash, Hand Soap, Honey Face Wash, Makeup Brush Cleaner
Clay: 
Clay comes from the ground, so it's incredibly rich in minerals. The minerals found in clay, along with its ability to absorb (toxins) and exfoliate the skin, makes clay an excellent skincare ingredient. There are a variety of clay options available. For simplicity sake, I tend to stick with just two clay varieties: kaolin clay and bentonite clay.
Kaolin clay is a very gentle variety of clay, so it may be used by all skin types.
Bentonite clay is my go-to clay for most skincare recipes. This clay has an electrical charge, which allows it to absorb toxins. Metal tools shouldn't be used when working with bentonite clay. I like Redmond or Aztec brands. French green clay may be used in place of bentonite clay in most recipes.
Recipes to Try: Cleansing Face Mask, Cleansing Grains, 3 Simple and Quick Masks, Clay Mask for Stubborn Breakouts, Anti-Itch Cream
Essential Oils: 
Essential oils are basically concentrated oils derived from plants. For those wanting a more scientific definition, here's how Retha, a certified aromatherapist from Plant Therapy, defines an essential oil,  "An essential oil is a concentrated hydrophobic liquid containing volatile aroma compounds from plants. Essential oils are generally extracted by distillation, often by using steam."
Essential oils not only provide a pretty, natural fragrance to homemade cleaners and body-care products, but also have beneficial properties. These are a few of my favorite essential oils for body-care (natural remedies and skincare): lavender, tea tree, lemon or orange, peppermint, frankincense, eucalyptus, and carrot seed. These oils are used sparingly.
My favorite trustworthy and affordable essential oil brands for body-care include: Aura Cacia and Plant Therapy. Both brands can be found online.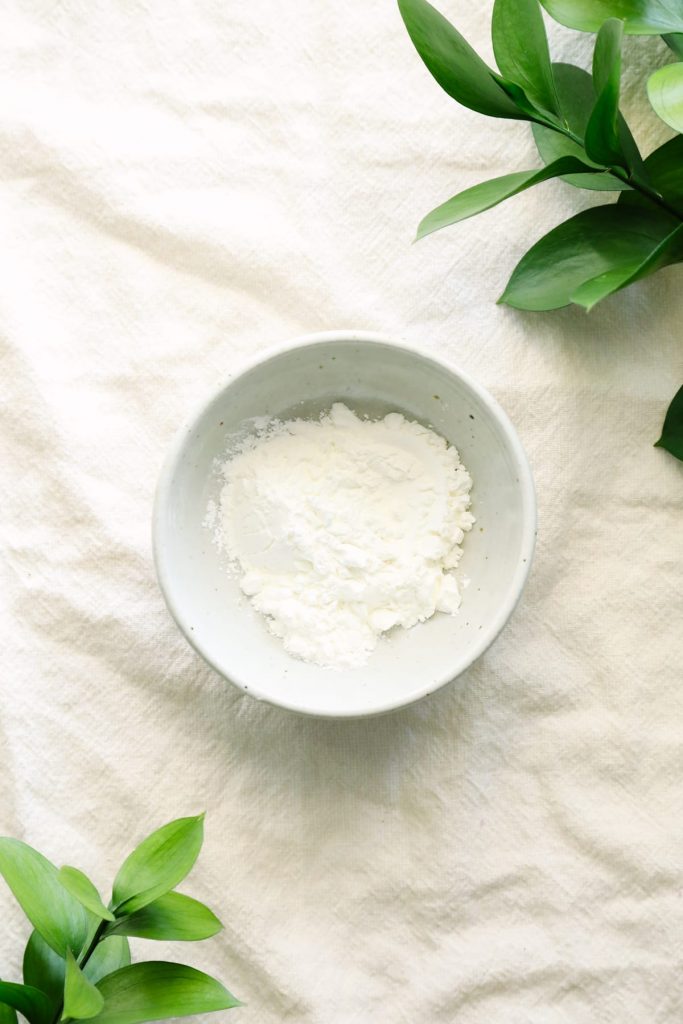 Arrowroot Flour or Organic Cornstarch: 
Arrowroot flour or starch (same thing, just different names), is made from grinding arrowroot rhizomes into a powder. This starchy, white powder is very similar to cornstarch. Both cornstarch and arrowroot may be used in a recipe calling for arrowroot, and vice versa.
Arrowroot, or organic cornstarch, is used in my body-care products as a base for foundation powder and dry shampoo. Arrowroot may also be used to make a homemade baby powder, or added to lotions and body butters to reduce the oiliness.
Recipes to Try: Dry Shampoo, Foundation Powder, Lavender Deodorant
Hydrosols, Apple Cider Vinegar, Witch Hazel: 
I'm going to lump hydrosols, apple cider vinegar, and witch hazel into one category, since they may all be used on the face (think: an astringent/toner). Let's talk about each one…
Hydrosols, also known as Floral Waters, are the natural result of distilling essential oils. Unlike essential oils, hydrosols are very mild so they may be used liberally in skincare products. Hydrosols may be used as a gentle facial toner, the liquid base for lotions and creams, or even a room spray.
Apple cider vinegar may be used to balance the pH of the skin when used as a toner/astringent. The pungent vinegar may be applied to pimples as a spot treatment, added to a face mask to help reduce breakouts, or used to soothe itchy skin. Always dilute vinegar with water before applying to the skin.
Witch Hazel is an extract. It may be used as a facial toner, mixed with clay for a mask, used in a face wash/cleanser, or applied to the skin as an after-shave. I prefer to use alcohol-free witch hazel for skincare, since the alternative may cause irritation.
Recipes to Try: Silky Smooth Lotion, Facial Astringent (vinegar), Chamomile Astringent, Rose Moisturizing Spray, Rosewater Toner, Anti-Itch Cream, Hand Sanitizer, Bug Repellent
Storage Containers: 
If you're going to make homemade body-care products, you're also going to need storage containers. I'll share more about body-care tools (like mixing bowls and spoons) in another post.
I keep a few small spray bottles, lip balm containers and tubes, soap dispensers, and medium-size glass jars with lids. I purchase my containers at Target and HomeGoods, or via Amazon.
Dried Herbs: 
Herbs are simply plants, which may be used for their beneficial properties, whether that's to refresh, cool, heal, or calm the body. Herbs may be purchased from health food stores or online (via Amazon or Mountain Rose Herbs).
Recipes to Try: Chamomile Astringent, Boo-Boo Cream (herbs), Lotion Bars, Sleepy Time Bath Salts, Cleansing Grains, Anti-Itch Cream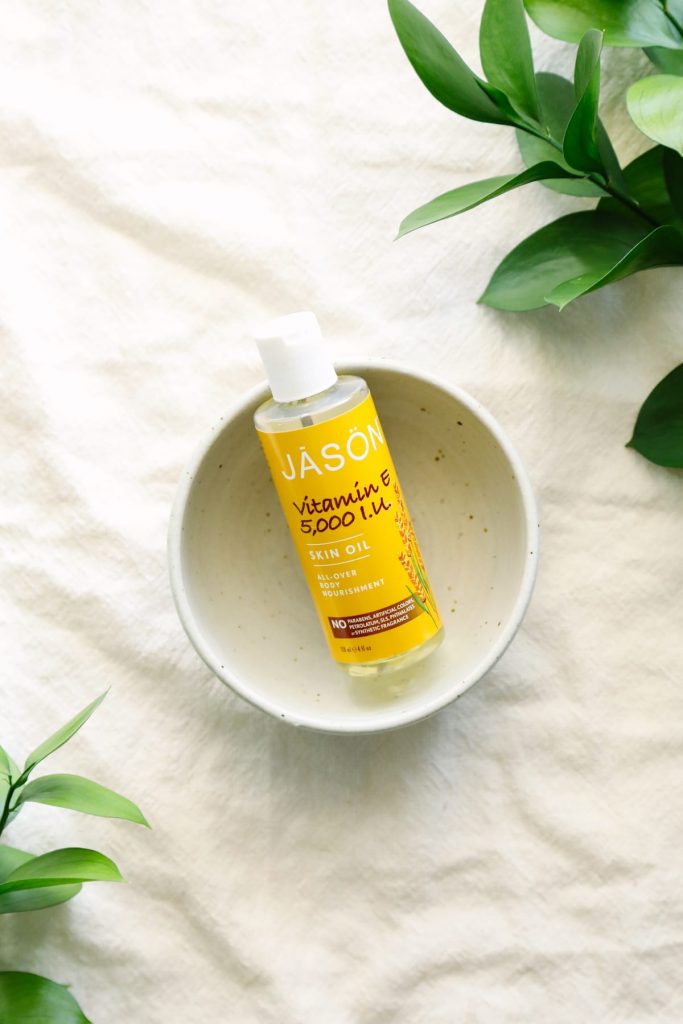 Vitamin E Oil:
Vitamin E oil is an antioxidant that helps to neutralize free radicals. Vitamin E doesn't act as a preservative in recipes; rather, it helps to prevent oils from going rancid.
Activated charcoal was first introduced to my family during a vicious food poisoning saga last year. After six hours of regular trips to the toilet (I know, TMI, sorry), I finally sent Dustin to the local drug store to find a product that a few of my natural friends highly recommended: activated charcoal. After taking the activated charcoal, my vomiting sessions stopped.
Activated charcoal works through a process called adsorption, which Dr. Axe describes as "the chemical reaction where elements bind to a surface." 
Just like the activated charcoal drew out the "bad guys" inside my body during my food poisoning saga, the same powder may attract (unwanted) dirt and oils on my face, which is why I use this ingredient for an occasional face mask or body scrub. This natural ingredient may also be used to whiten teeth–just apply a tiny sprinkle to your toothbrush/toothpaste.
Recipes to Try: Charcoal Exfoliating Scrub, Cleansing Face Mask. Alone: Teeth Whitening, Food Poisoning/Vomiting.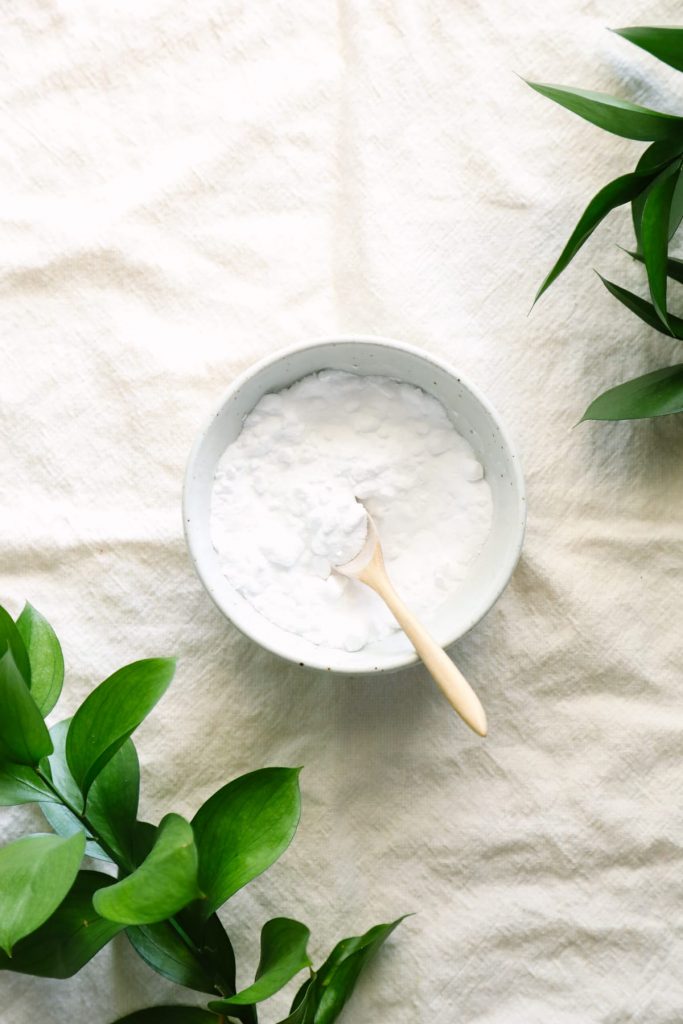 Baking Soda:
This alkaline kitchen ingredient, also known as Sodium Bicarbonate, helps to soothe, deodorize, and soften the skin. I find baking soda to be a bit harsh to use as a scrub, but it's wonderful to use as a pimple spot treatment (mixed with honey), to make toothpaste, or soothe itching skin.
Recipes to Try: Lavender Deodorant, Peppermint Toothpaste, Anti-Itch Cream
Old-Fashioned Rolled Oats:
Yep, another fantastic kitchen ingredient. Old-fashioned rolled oats are soothing for skin irritations (anyone remember oatmeal baths as a kid?). Oats, when ground into a flour-like texture, may be used as a gentle exfoliant on the skin.
Recipes to Try: Cleansing Grains, 3 Simple and Quick Masks
Sugar and Salt: 
Sugar and salt may be used as an abrasive exfoliant on the skin. A mineral-rich salt, like Redmond's Real Salt, also contains beneficial minerals. Epsom salt, when added to a soothing bath, may help ease muscle aches.
Recipes to Try: Sleepy Time Bath Salts, Salt Hand Scrub, Honey Sugar Body Scrub, Green Tea Exfoliator, Charcoal Exfoliating Scrub
This moisturizing ingredient comes from vegetable fats. Vegetable glycerin acts like a humectant, just like honey, which means it hydrates the skin.
Recipes to Try: Leave-In Detangler, Hand Sanitizer, Bug Repellent
Distilled Water:
Some body-care products call for water. Water shortens the life of products, particularly when a product doesn't contain a preservative. When making homemade products, clean tap water may be used for very temporary storage; for longer-term storage use distilled water or boiled and then cooled water to limit the possibility of introducing bacteria into a product. In many body-care products, a hydrosol may be used in place of water.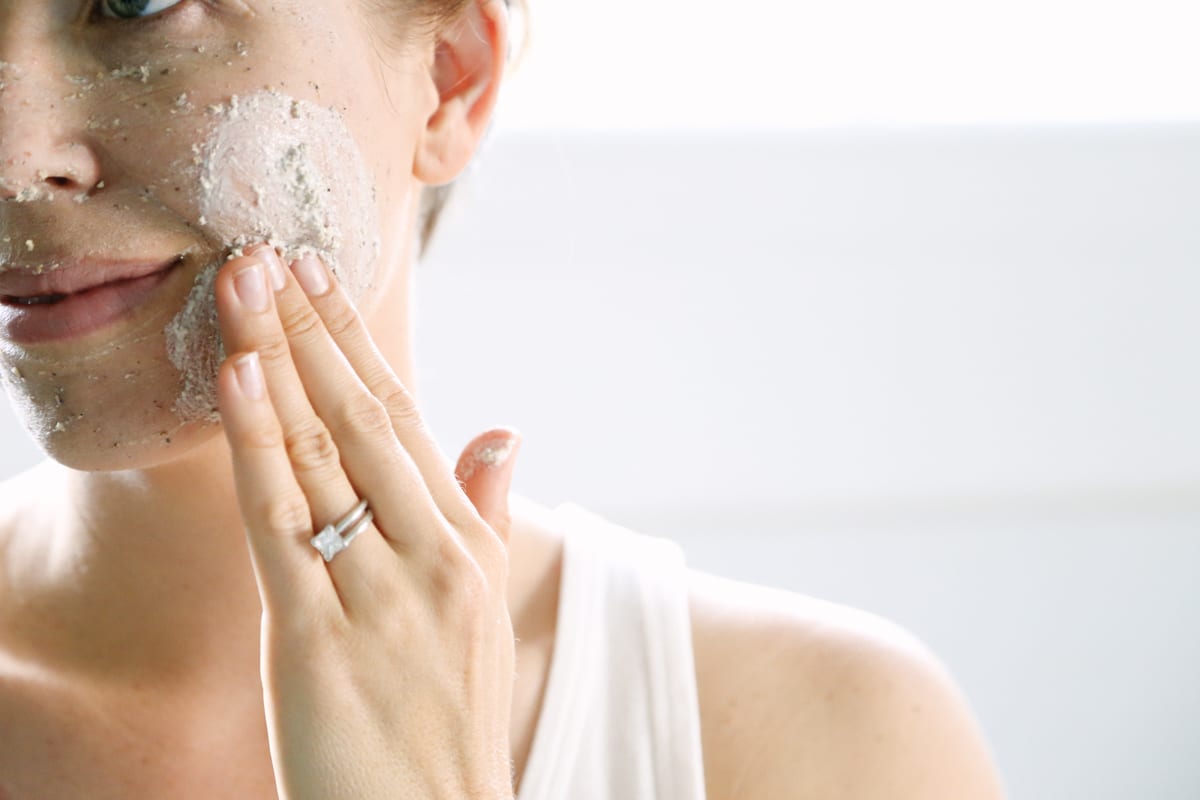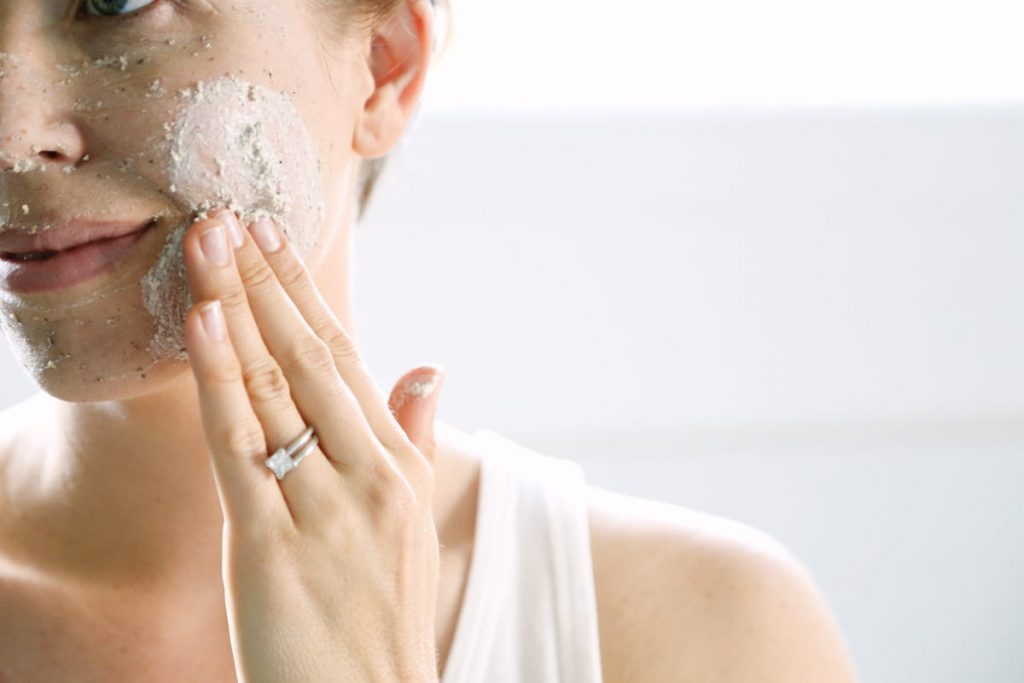 You don't need to stock every single ingredient on the list in order to make, and use, natural body-care products. The ingredients you need will depend on your specific body-care needs. If you're wondering about the cost involved in making natural body-care products, I recommend reading this post. And if you're wondering what you should make versus buy, I recommend reading this post.