This post may contain affiliate links. Affiliate links come at no extra cost to you. These links allow me to share the products I authentically recommend (and use) and support Live Simply by receiving a small commission.
There are few issues that stir up a group of "crunchy" (naturally-minded, real-foodie, homemade) ladies as much as hand sanitizer.
Okay, maybe vaccines. But, we're not going there. Let's stick with dirty hands and the clear liquid found in millions of purses and classrooms across America.
Before kids I had a "thing" (me and my "things") against dirt, but oh my, how things changed once my first baby entered the picture. Suddenly messes and dirt (and other unmentionables) stuck to my hair, clothes, skin, and house like cheese on a good grass-fed burger. The need to embrace dirt (not being dirty, just a few extra clingy good germs) became apparent.
Here's the funny thing about dirt: the more I embraced it, the less we got sick. I'm sure a good diet also helped, along with natural preventives such as: probiotic kombucha, elderberry syrup, and homemade chicken broth.
In this guide, you'll learn how to…
be an informed consumer and read ingredient lists
make your own body products using simple ingredients (i.e.cocoa powder, baking soda, oats, yogurt, honey)
determine what to buy versus make
FREE Natural Cleaning Crash Course
Hold on, let's talk about cleaning for just a sec. What if I told you it's possible to clean your entire home with just a few simple, natural ingredients? Yep, no more expensive or toxic cleaning products.
Here's what to expect:
a downloadable pdf

natural cleaning ingredient checklist

3 cleaner recipes you can make right now

emails from me to help you along with a natural wellness lifestyle
Now, please hear me out. I'm not talking about smothering our bodies in buckets of dirt and rubbing our hands on every public grocery cart in the store. Please don't do that! Instead, let's avoid the constant urge to sanitize our living conditions with millions of toxins in a state of paranoia. Cleaning is good, very good! But a little bit of healthy dirt (allowing our kids to run around outside, garden, and get dirty every now and then) is wonderful for the immune system.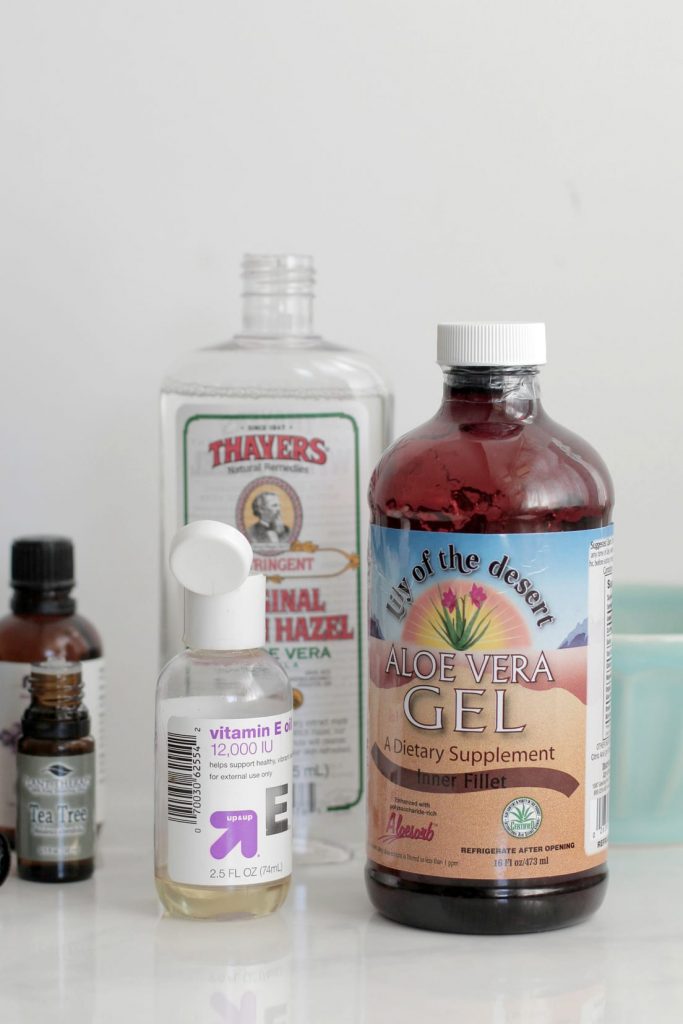 Before we throw away our soap and hand sanitizer (actually, yes, do that; homemade alternatives are so much better), I would like to tell you that I believe in cleanliness. I believe a good liquid hand soap is important to stock in the kitchen and bathroom, laundry soap has its rightful place, and body wash is mommy magic.  I also believe hand sanitizer has a time and place: after handling money or touching the never washed grocery store carts.
For those times when good ol' soap and water just aren't available, and hands needs to be washed, I keep a homemade hand sanitizer in my purse, made with a few simple ingredients.
Let's embrace the germs, but also the clean, naturally. I promise it can be done. There's a balance to everything and this my friend is my crunchy answer to balancing clean and dirty.
Hand Sanitizer
For those times when good ol' soap and water just aren't available, and hands needs to be washed, I keep a homemade hand sanitizer in my purse, made with a few simple ingredients.
Instructions
Combine all the ingredients in a bowl. To use the hand sanitizer store in a small jar or a squeeze tube

(like this)

. I also use these tubes for homemade toothpaste. Note: This recipe will make 2 fl oz (one tube.)
As always, the "where to buy" links are the ingredients I personally use to make hand sanitizer. Feel free to use the ingredients you trust and love.
This recipe is inspired by countless recipes across the web, which I've adapted to make a recipe that works for our family. We've been using this hand sanitizer for nearly a year now and have found that it has a long shelf-life of 12 months.
 More DIYs You May Like: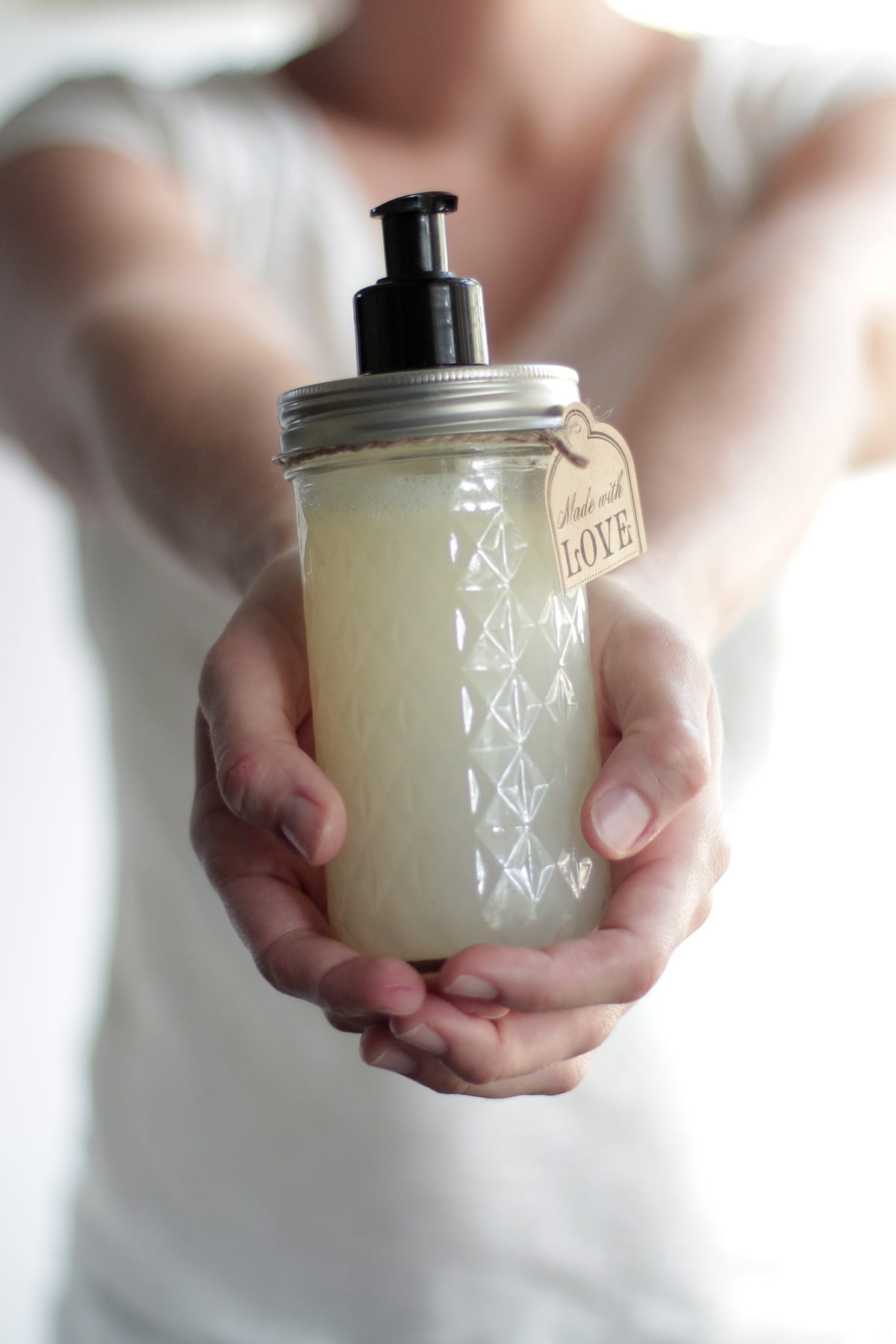 DIY Natural Floor Cleaner Wipes