Learn how to make the simplest homemade moisturizer. Plus, the 5 best homemade face moisturizer recipes and the 8 best store-bought (natural) moisturizers to use on your face for glowing, moisturized skin.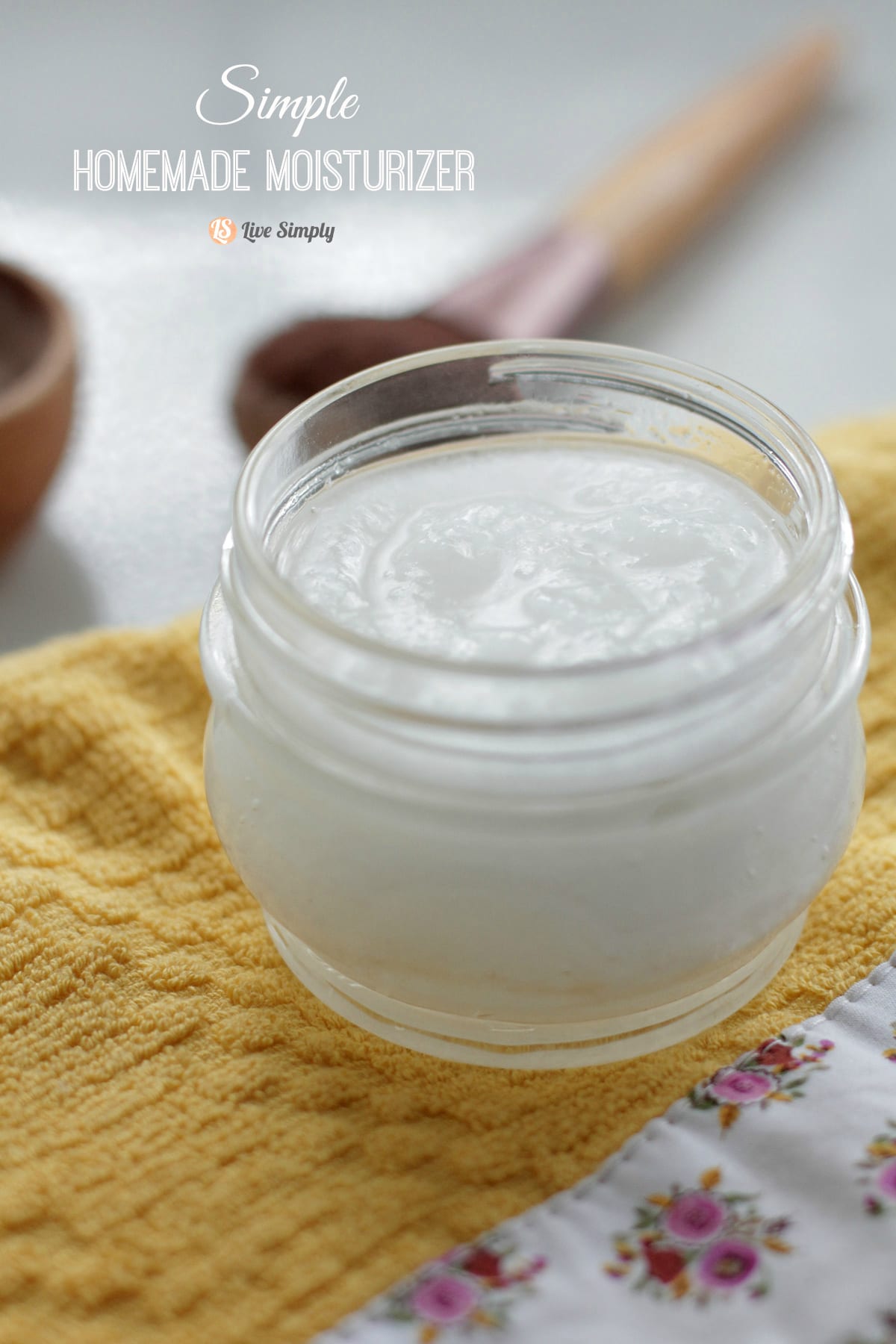 I love simplicity.
What's the opposite of simplicity?
Complicated.
Who's got time for complicated?
Certainly not this mom.
I take this simple philosophy when it comes to my kitchen. I try to keep things simple and stress-free while still nourishing my family with the very best real food. This year I decided this approach to simplicity needed to transfer to more than just my kitchen. After all, I do write a blog called Live Simply. Simply being a key word.
I've been busy applying my goal of getting back to simplicity in all areas of life. If you've been around here for a while, you know I am on quite a kick with this new endeavor. If it goes on my body, I am determined there must be an effective, clean, and simple solution.
So far natural face cleansers, homemade foundation powder, natural shampoo and conditioner, homemade deodorant, and a luxurious body wash have been easy clean beauty swaps. Trust me there have been many failures. Body odor and greasy hair are no laughing matters.
Don't worry.
I only share the products that leave me feeling civilized, clean, and amazing. No greasy hair here.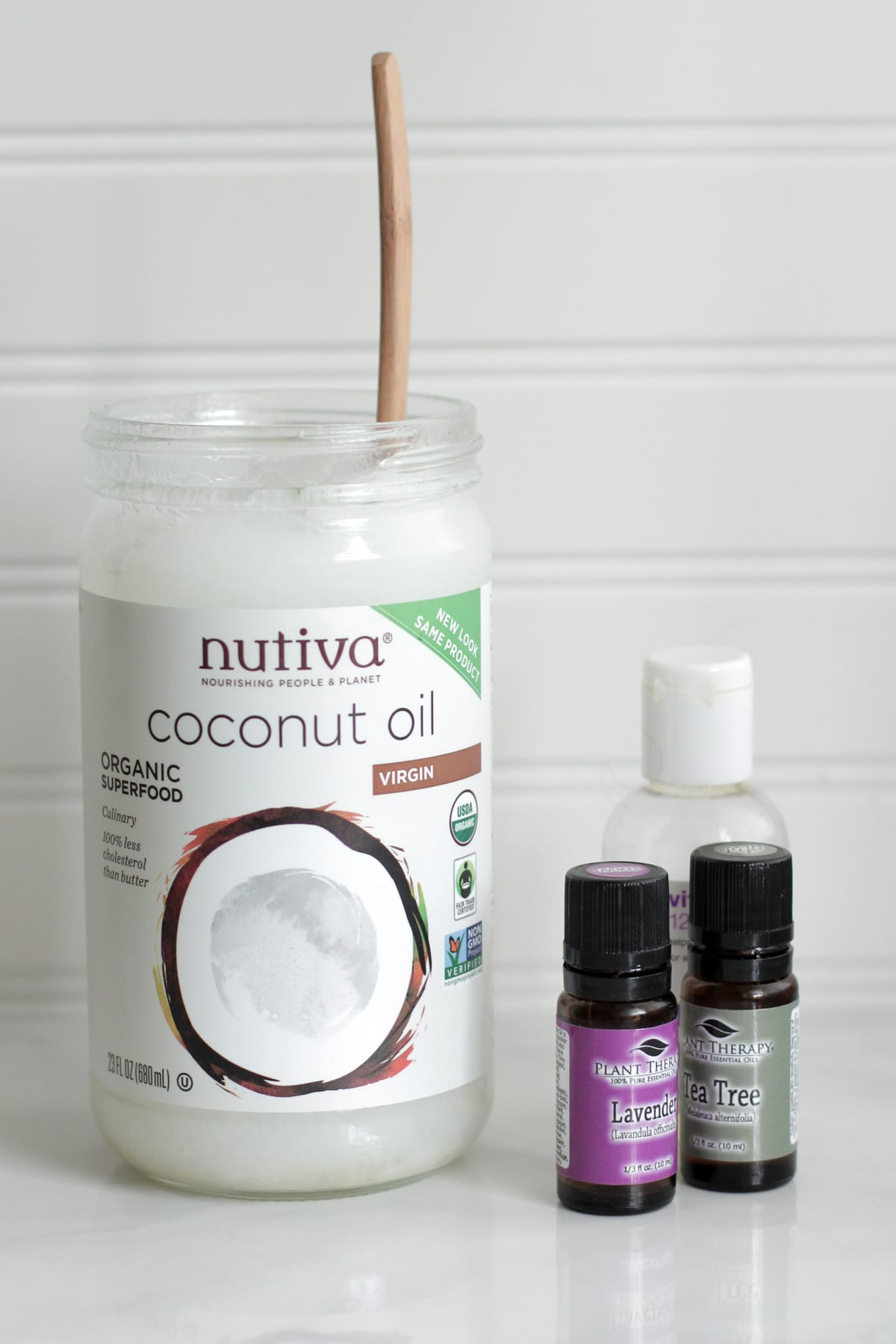 I've learned simplicity is usually the very best recipe one can find. Simplicity has been the name of the game for thousands of years, long before our modern age of complicated lists of ingredients which do more harm than good.
So, in the name of simplicity, I bring you a new tried-and-true beauty recipe, a homemade moisturizer for the body. One which will leave you smelling of sweet lavender while at the same time moisturizes and heals your skin. This homemade moisturizer consists of a mere three ingredients. Yes, you heard that right. Three ingredients. And the best part? This recipe takes only seconds to whip up. Simplicity has never been, well, simpler.
Simplifying simplicity.
And smelling good while doing it.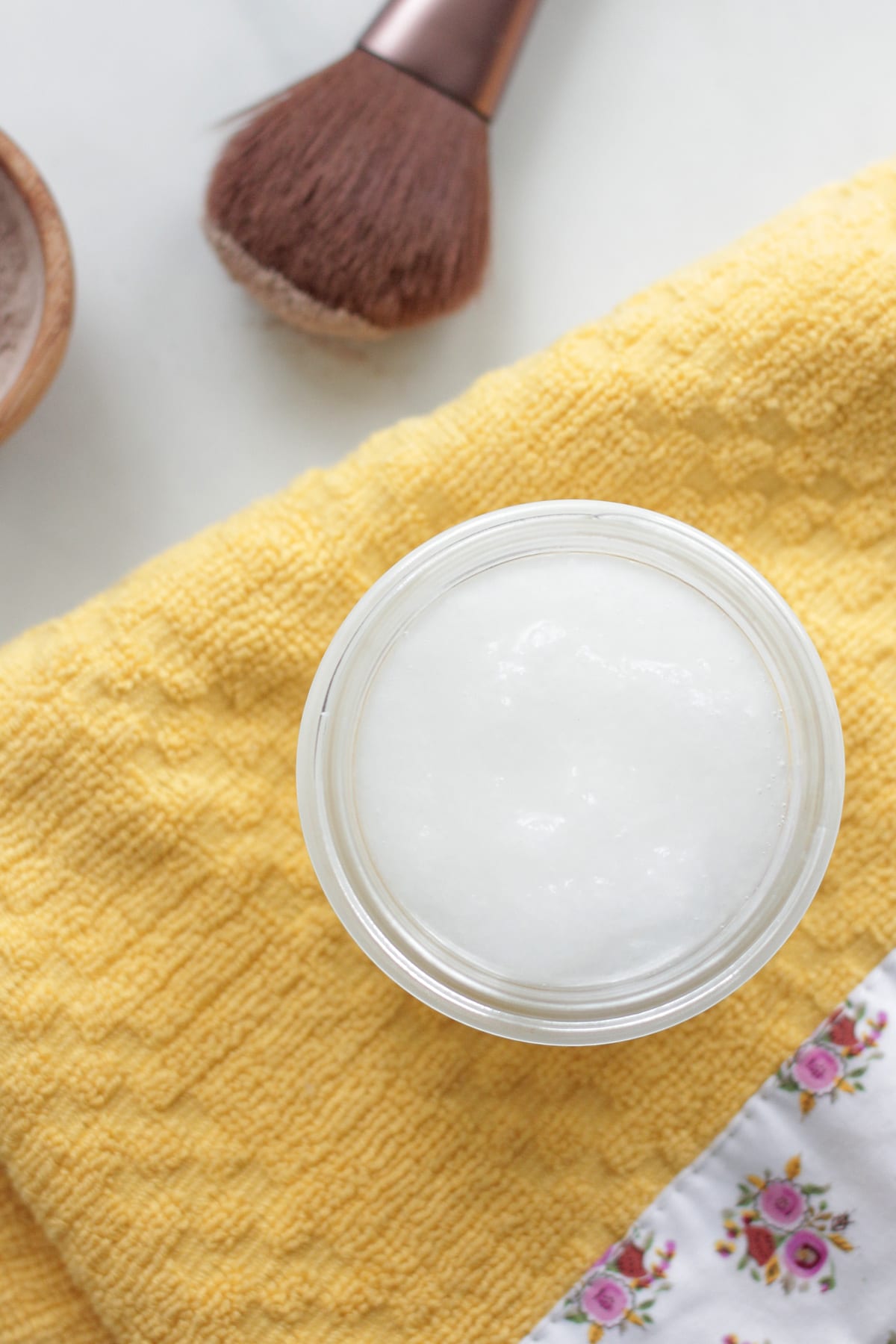 There are many different ways to make your own homemade face moisturizer. If you're looking for a great moisturizer to use on your face, here are my favorite recipes.
If homemade isn't your thing. Here are the best natural store-bought moisturizers. Learn about each of the 8 best natural moisturizers here.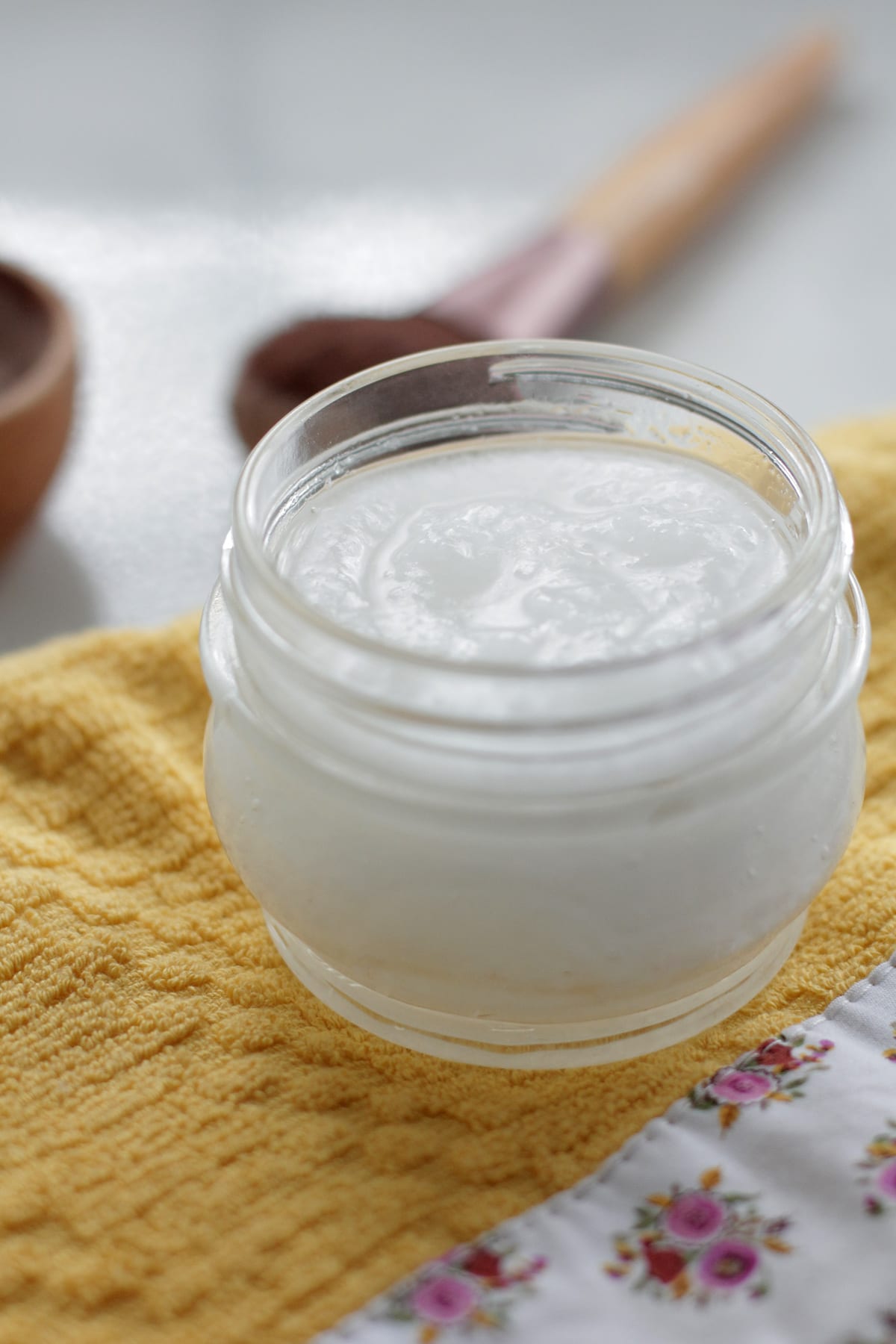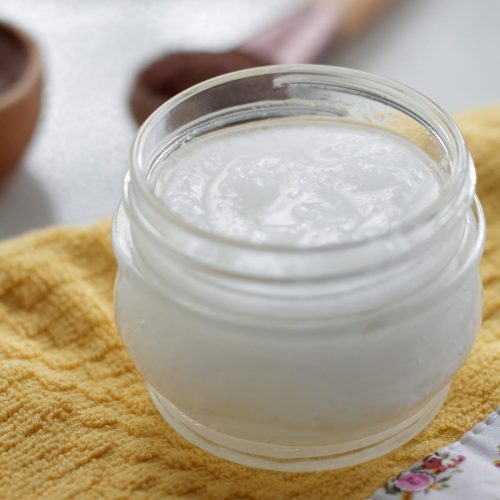 Simple Homemade Moisturizer
This homemade moisturizer consists of a mere three ingredients. And the best part? This recipe takes only seconds to whip up. Simplicity has never been, well, simpler. This recipe works for the body. See suggestions above for the face.
Equipment
1 storage container

with a lid (if using coconut oil) or dropper bottle (if using jojoba oil)
Instructions
Combine the coconut oil or jojoba oil, vitamin E or tea tree oil, and lavender in a storage container. Now mix. That's it. If you're using this on your face, I recommend using jojoba oil (and a dropper bottle); not coconut oil-see notes below.

Store at room temperature, for up to 6 months, between uses.
Notes
Coconut oil ranks high on the comedogenic scale (it can easily clog pores) so it can cause some folks to break out. For me, I can use it on my skin, just not my face or neck. That said, how the oil is produced also is a big factor. If you have sensitive skin it's best to avoid coconut oil. Instead, jojoba oil is great for all skin types and may be used as a moisturizer. I love to combine jojoba oil with shea butter to make an ultra-moisturizing face moisturizer.
If you're making this moisturizer in the colder months, when coconut oil tends to be very solid (hard as a rock), you can whip these ingredients together with your hand mixer creating for a smooth, creamy product.
SKINCARE
Free Natural Skincare Starter Guide
How to create your own natural skincare with essential skincare swaps that nourish the skin and give you a healthy glow without toxins.