This post may contain affiliate links. Affiliate links come at no extra cost to you. These links allow me to share the products I authentically recommend (and use) and support Live Simply by receiving a small commission.
How many different bottles of cleaning and beauty products sit under your sink right this moment?
If you peeked under my sink just a few years ago, you would have counted at least twelve or more products. I never sat down to calculate the amount of money I spent on all those unique cleaners and beauty products, but the annual cost was quite significant.
Slowly, one by one, I started to question each product I deemed as "essential" for cleaning and beautifying my body. Why did I need a million different products with a gazillion different toxic ingredients? I decided to research the idea of making my own products. My research led to the discovery of a natural product that cleans anything and everything: castile soap!
If you're new to homemade products or just want to expand your current inventory, I recommend making products that contain the same basic ingredients. Today's recipe list is a great place to start since multiple homemade products can be made with just one 32-ounce bottle of castile soap.
Before I share my favorite money-saving recipes using castile soap, let's recap this natural product of awesomeness. So here's the short and simple definition…
"Castile soap is a concentrated vegetable-based soap with easy to recognize ingredients:Water, Organic Coconut Oil*, Potassium Hydroxide**, Organic Palm Kernel Oil*, Organic Olive Oil*, Lavandin Extract, Organic Hemp Oil, Organic Jojoba Oil, Lavender Extract, Citric Acid, Tocopherol  *CERTIFIED FAIR TRADE INGREDIENTS  ** None remains after saponifying oils into soap & glycerin."  – Taken from  Dr. Bronner's Lavender Castile Soap 
My Favorite Castile Soap Products
For cleaning products I use: Lavender, Tea Tree or Citrus.
For beauty products I use: Lavender, Tea Tree or Baby Mild.
7 Money-Saving Recipes Using Castile Soap
Hand Soap: With two active kiddos we go through a lot of hand soap in our house! A bottle of natural hand soap costs $3.99-$6 a bottle, depending on the brand. One 32-ounce bottle of castile soap makes approximately 8 homemade bottles of hand soap.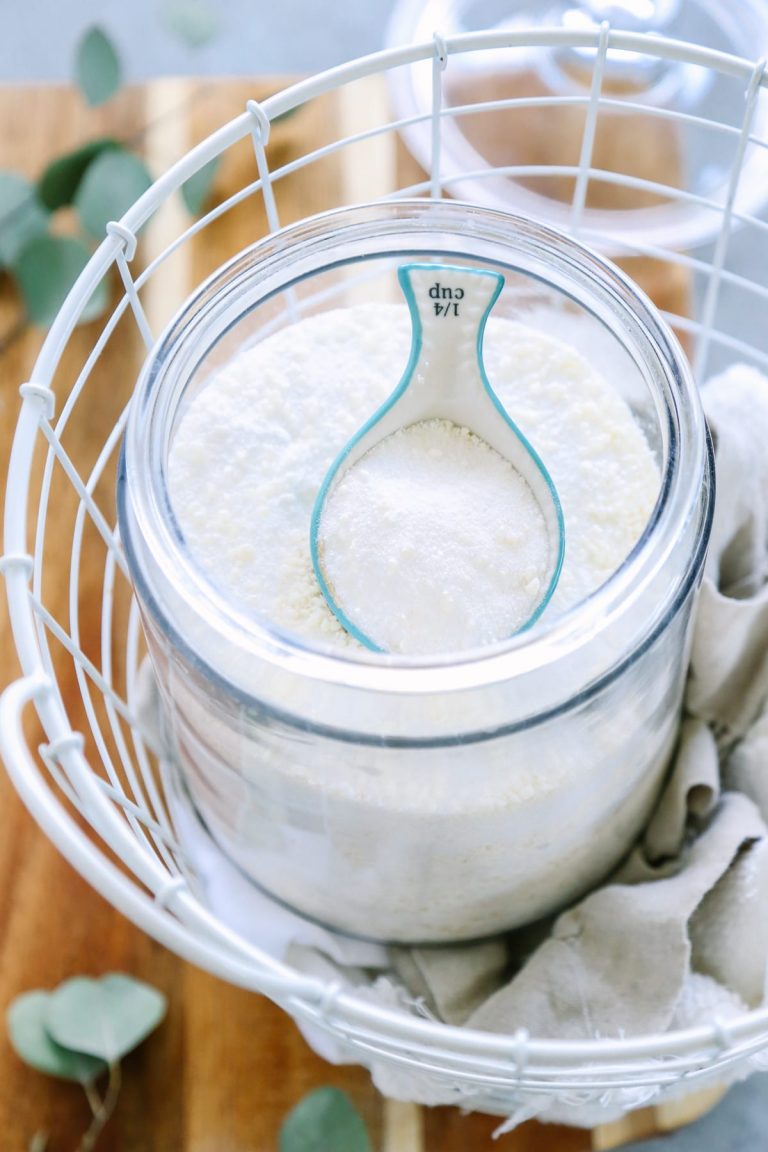 Laundry Soap: As much as I dislike the folding process, I love the act of washing clothes. Call me crazy, but I think there's something incredibly rejuvenating about the act of washing a load of laundry. This homemade laundry soap is made with just a few basic ingredients: (bar) castile soap, borax, and washing soda.
All-Purpose Surface Cleaner: An all-purpose surface cleaner not only cleans and disinfects, but also smells great! This surface cleaner only requires 4 tablespoons of castile soap per spray bottle (PS: I love these glass spray bottles), which means you'll be able to make approximately 16 bottles of homemade cleaner with one 32-ounce bottle of castile soap.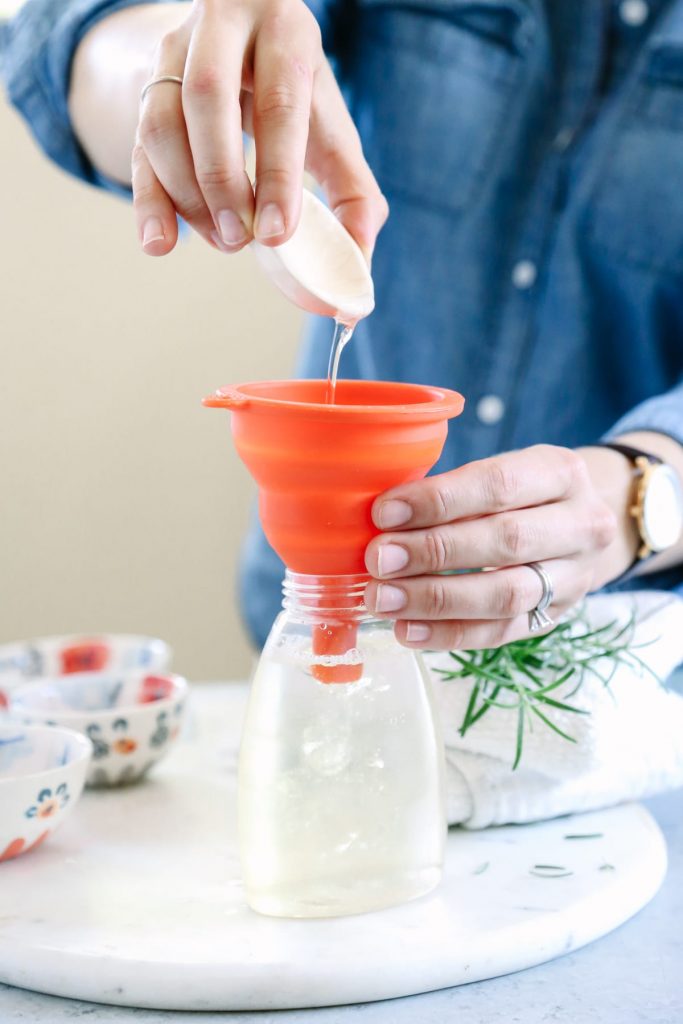 Body Wash: Just because body wash is a luxury doesn't mean you have to pay luxury prices. Castile soap is one ingredient in my homemade body wash. One 32-ounce bottle of castile soap will make multiple bottles of homemade body wash.
Facial Wipes: Facial wipes are a convenient way to remove make-up or cleanse your face on the road (or in the air). Store-bought wipes contain toxic ingredients and come at a hefty price. Making your own homemade facial wipes is easy and inexpensive with castile soap, baby washcloths, witch hazel and a nourishing oil. One 32-ounce bottle of castile soap will make at least six months worth of facial wipes!
Face Wash: Over the years I wasted a lot of money on fancy face wash products. Thankfully, I now save hundreds of dollars each year by making my own face wash at home with common ingredients: honey, castile soap, water and a nourishing oil.  One 32-ounce bottle of castile soap makes approximately 10 bottles of homemade face wash.
Bathroom Cleaner: This inexpensive homemade bathroom cleaner combines the power of castile soap, baking soda, water, and disinfecting oils. One 32-ounce bottle of castile soap makes approximately 16 bottles of germ-fighting bathroom cleaner.
Need more help getting started with homemade products? Check out my practical tips below…
More DIYs You May Like:
9 Beauty Products to Stop Buying and Start Making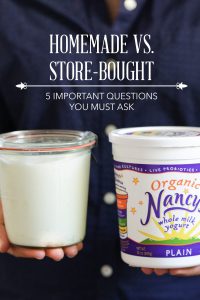 Homemade vs. Store-Bought: 5 Important Questions You Must Ask