Meet the budget-friendly, non-toxic cleaning product that everyone needs in their natural cleaning caddy: castile soap. This ancient soap has over 24 brilliant uses for the home and body. In this ultimate guide, learn everything you need to know about cleaning with castile soap: the very best homemade cleaning recipes for your entire home, what is castile soap, how it's used, and two big warnings/mistakes to avoid.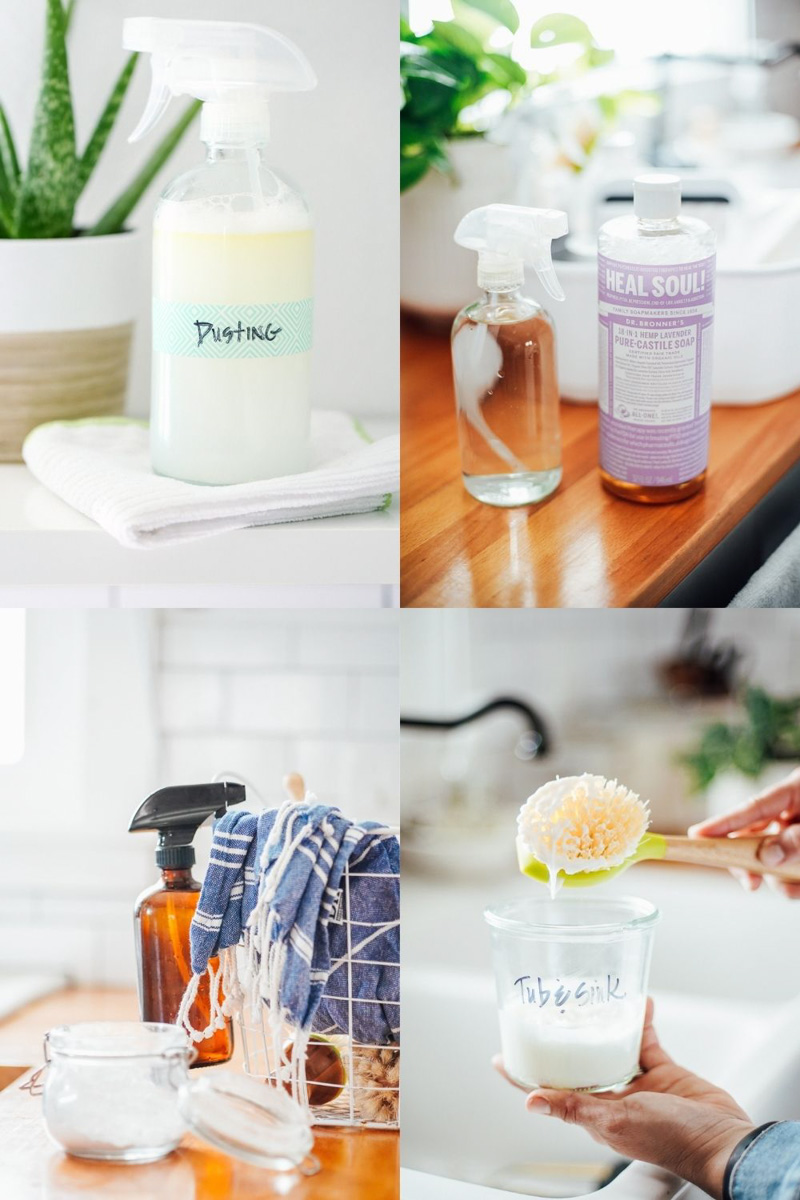 First, what is castile soap?
Castile soap comes from the Castile region of Spain where it was originally made with local olive oil.
Today, it's a soap made mostly of oils, such as: coconut oils, olive oils, and hemp oils. This alkaline soap may also contain avocado oils, almond oils, or walnut oils. The one thing you won't find is animal fats (which are used in many other traditional soaps), so castile soap is safe for vegans and vegetarians.
Learn about castile soap and its ancient history: What is Castile Soap? And 7 Amazing Castile Soap Benefits
The soap comes in liquid form and bar form. Liquid soap is the most versatile for cleaning.
Pure castile soap can be found in the grocery store, a health food store, and online (Amazon, Vitacost, Thrive Market, etc.). Dr. Bronner's Castile Soap is the most popular brand, but not the only option. (Here are the best castile soap brands.)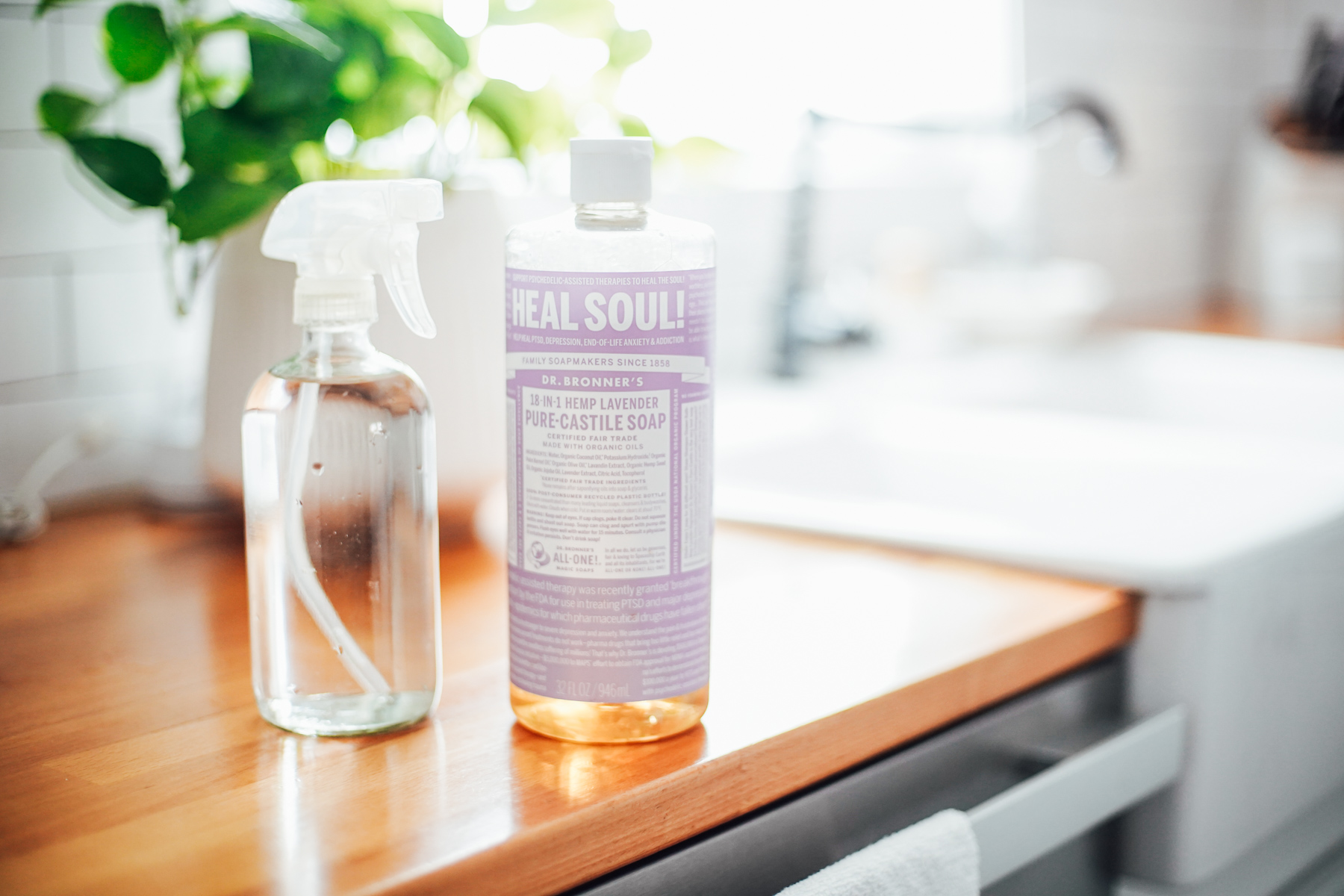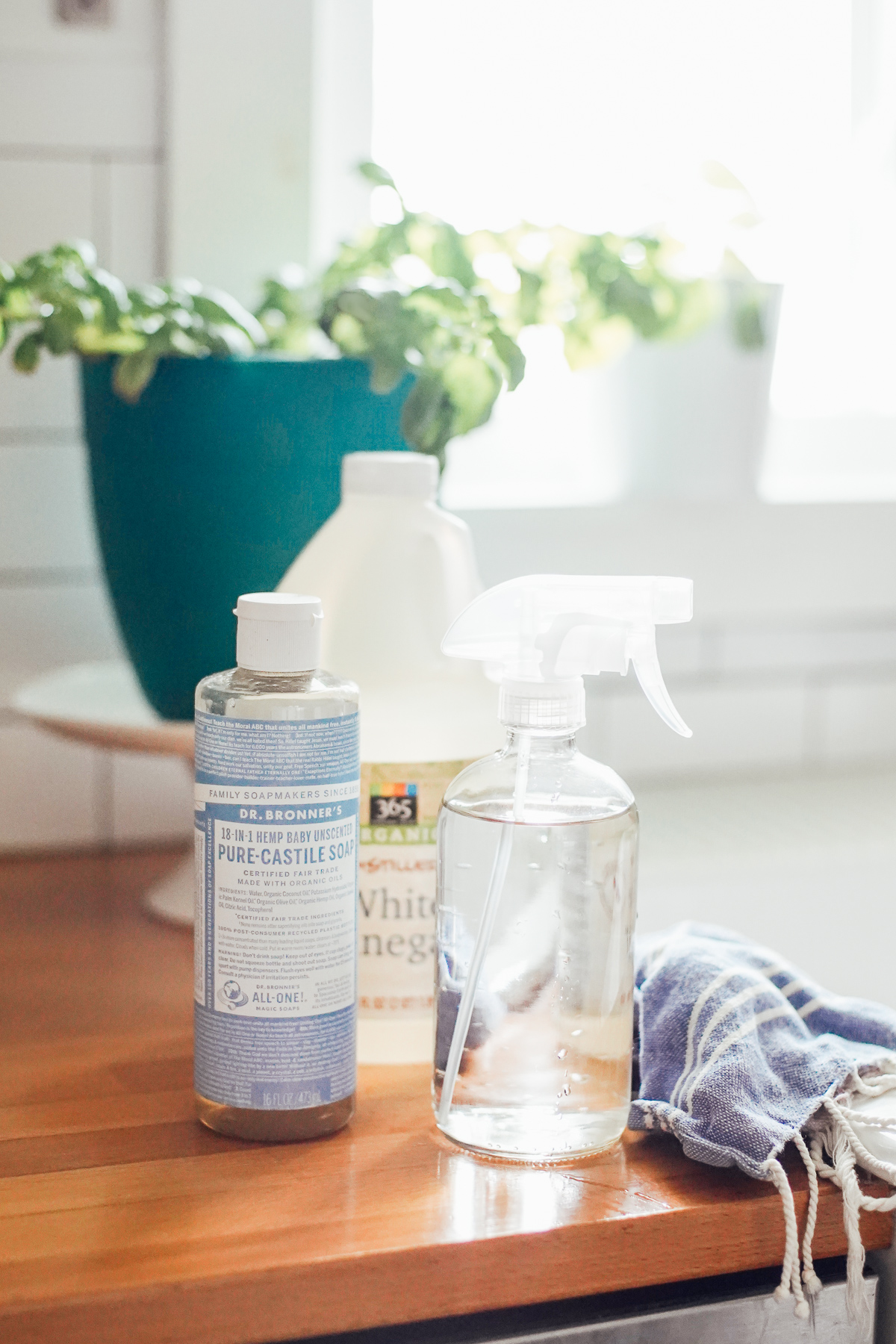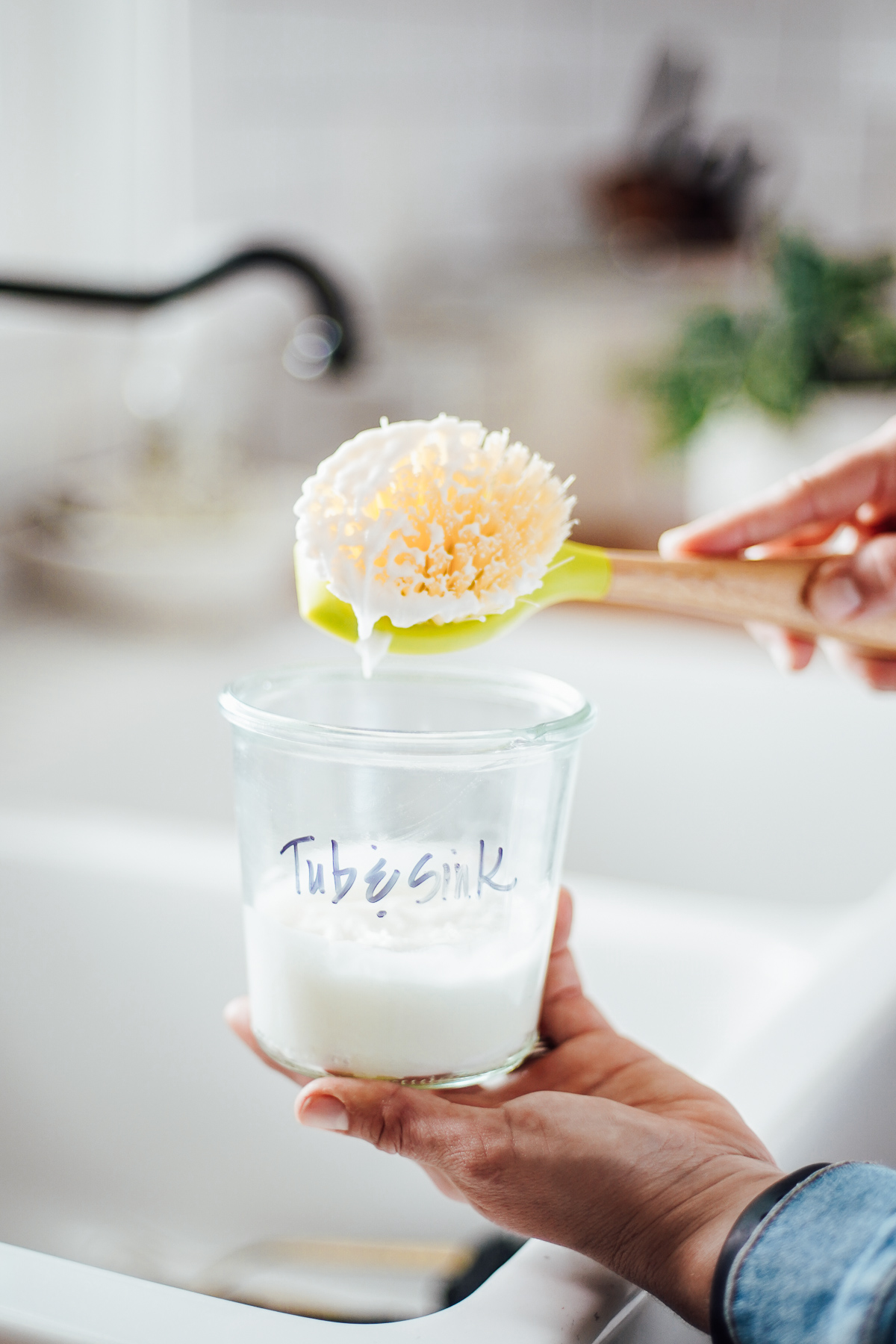 13. Laundry Soap Powder
If you prefer a powder laundry soap, shred two bars of castile soap (using a cheese grater or food processor) and combine with washing soda to make an effective laundry detergent that's best used in warm water. If you don't want to use borax, make a borax-free laundry soap powder with castile soap and salt.
Homemade Powder Laundry Soap Recipe
Made in just five minutes! Shred two bars of castile soap in a food processor or with a cheese grater, then add borax and washing soda.
MAKE THIS RECIPE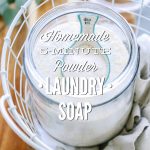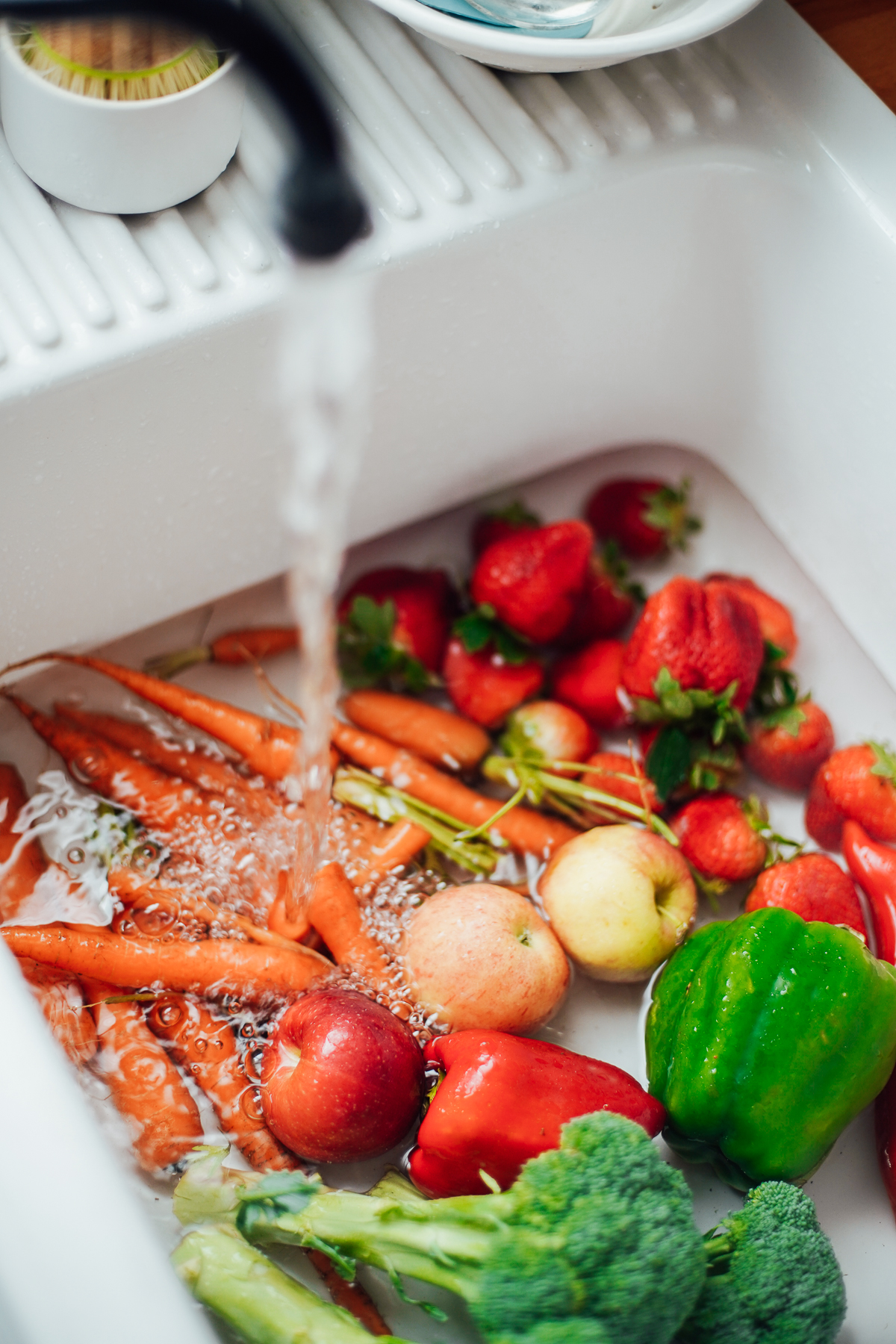 14. Produce Wash
Use castile soap to clean vegetables! Add 1 tablespoon castile soap to 1 gallon of cold water. Add the veggies and fruit, then swish them around in the mixture. Allow to rest for a few minutes in the soapy mixture, then rinse with fresh water and dry.
15. Makeup Brush Cleaner
Breaking out lately? It could be due to dirty makeup brushes that spread dirt and oils on the face. Give your makeup brushes a natural clean with a homemade makeup brush cleaner.
DIY Makeup Brush Cleaner Tutorial
Add a couple drops of soap to a bowl, along with water and witch hazel. Place makeup brushes in the solution and soak for a few minutes. Rinse with water and dry.
MAKE THIS RECIPE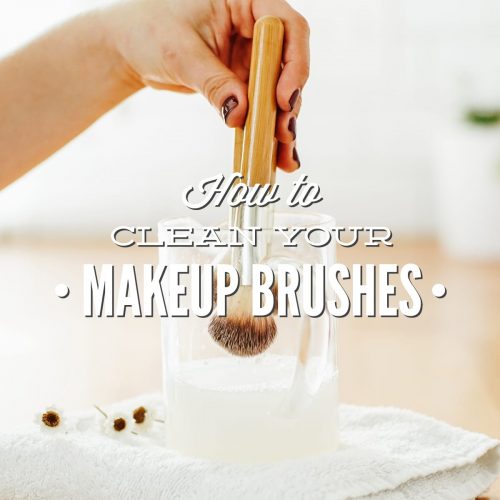 Cleaning Mistakes to Avoid
When cleaning with castile soap it's important to avoid mistakes that are commonly promoted online and on Pinterest.
1. Never Mix Castile Soap and Acidic Ingredients: Things like vinegar and lemon juice (acidic ingredients) don't mix with castile soap (a base ingredient). I shared the science behind this in 4 Cleaning Ingredients to Avoid Combining. This is such a popular combination online that leaves behind an oily mess!
2. Castile Soap and Hard Water Warning: If you use a mixture of castile soap and hard water, it will leave behind a white residue on surfaces. This residue can easily be rinsed off with water or a vinegar spray. The easiest way to avoid this is to use distilled water (found in the water section of the store) in castile soap cleaning recipes.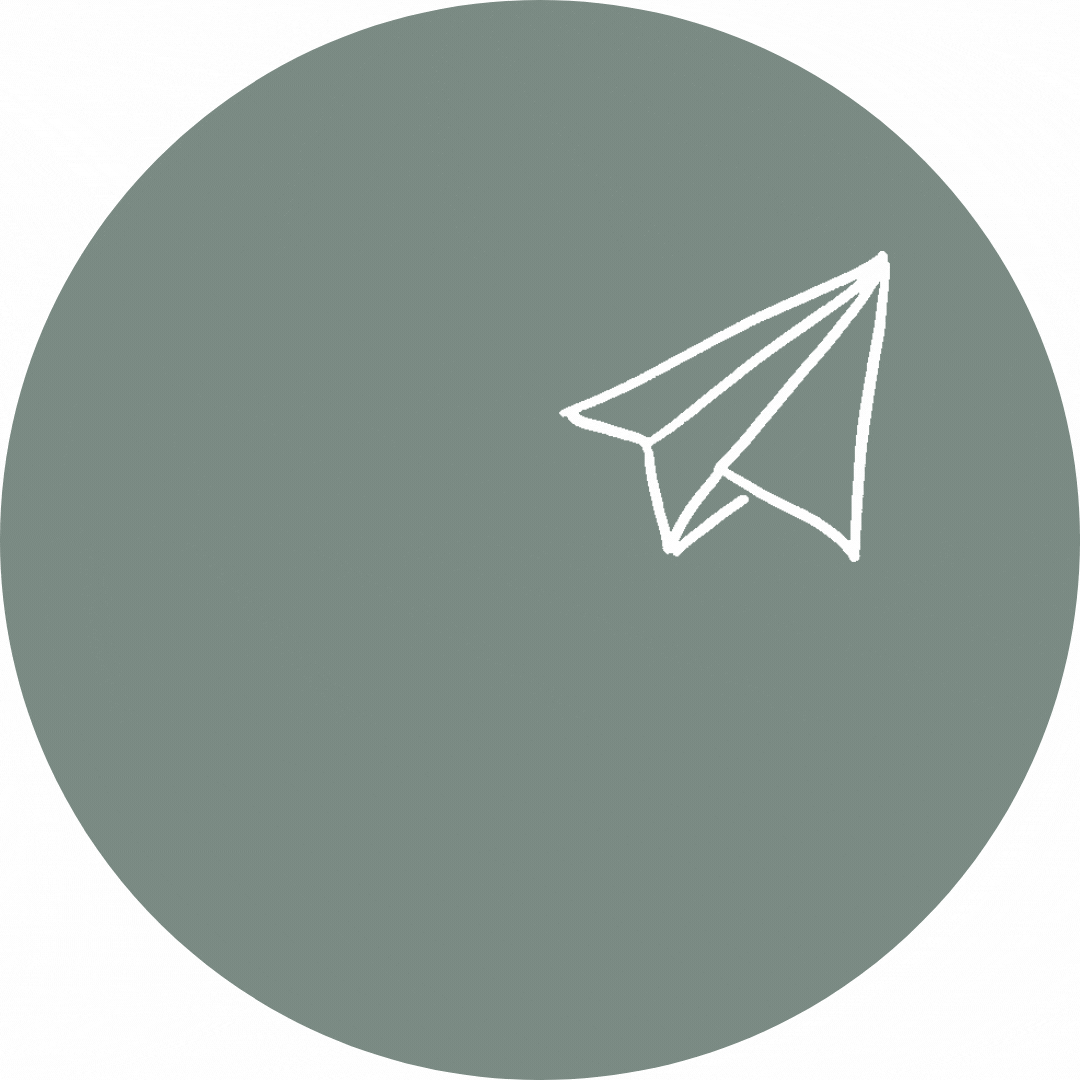 Learn how to make natural cleaners for your home