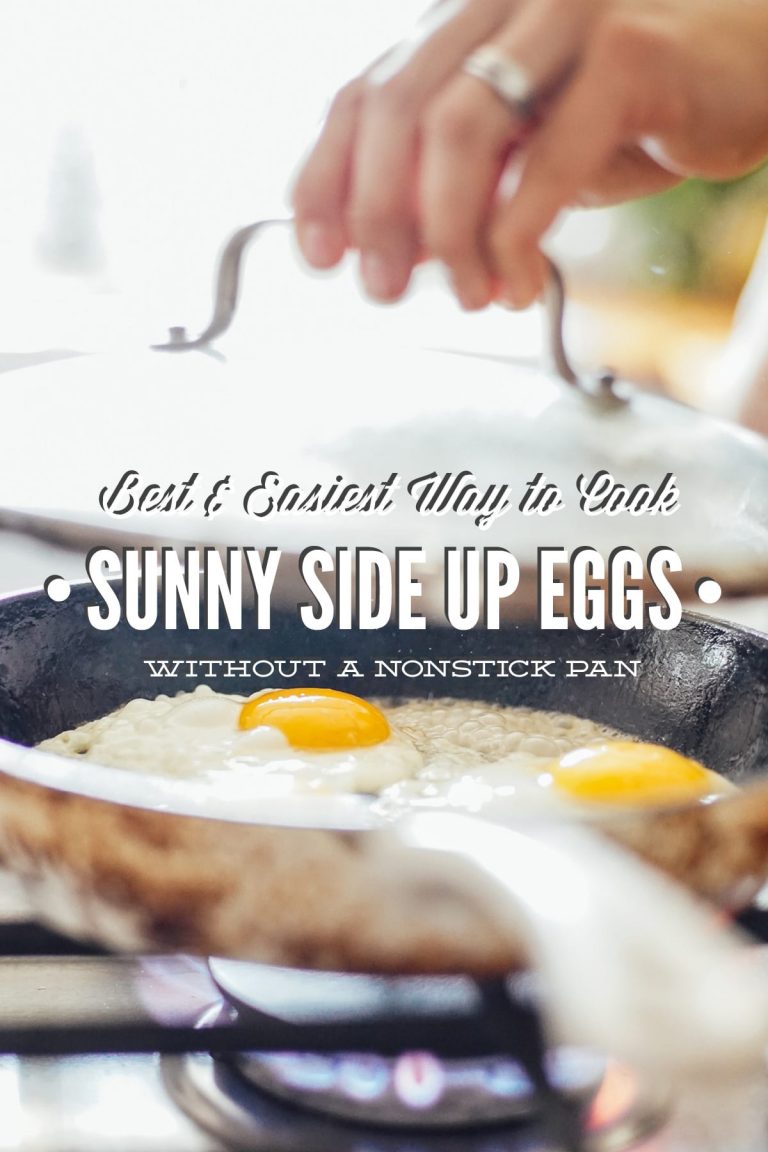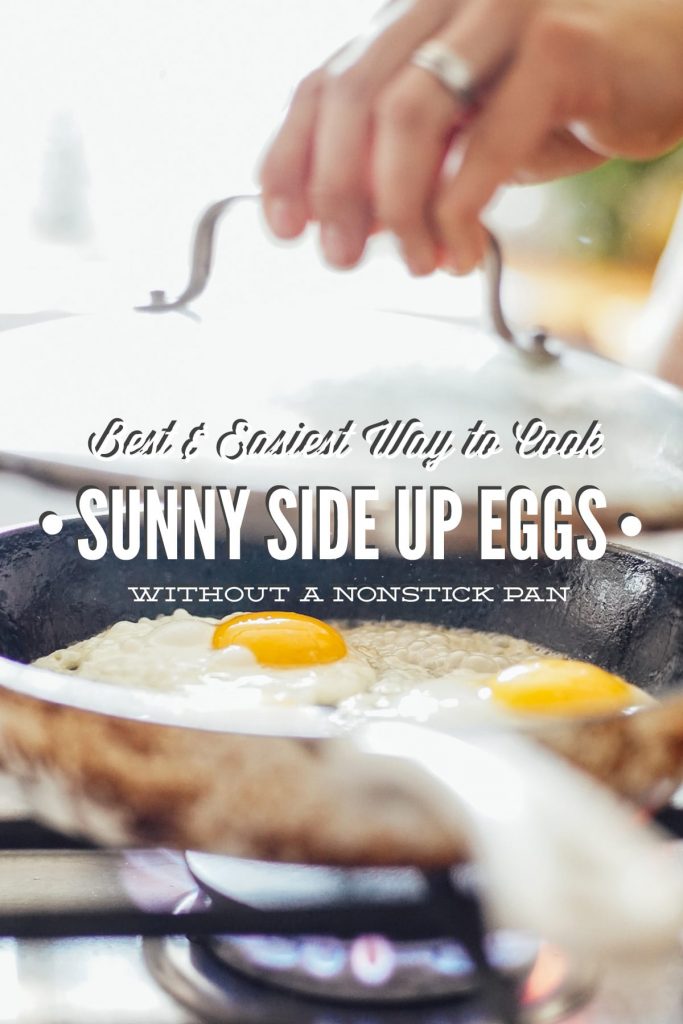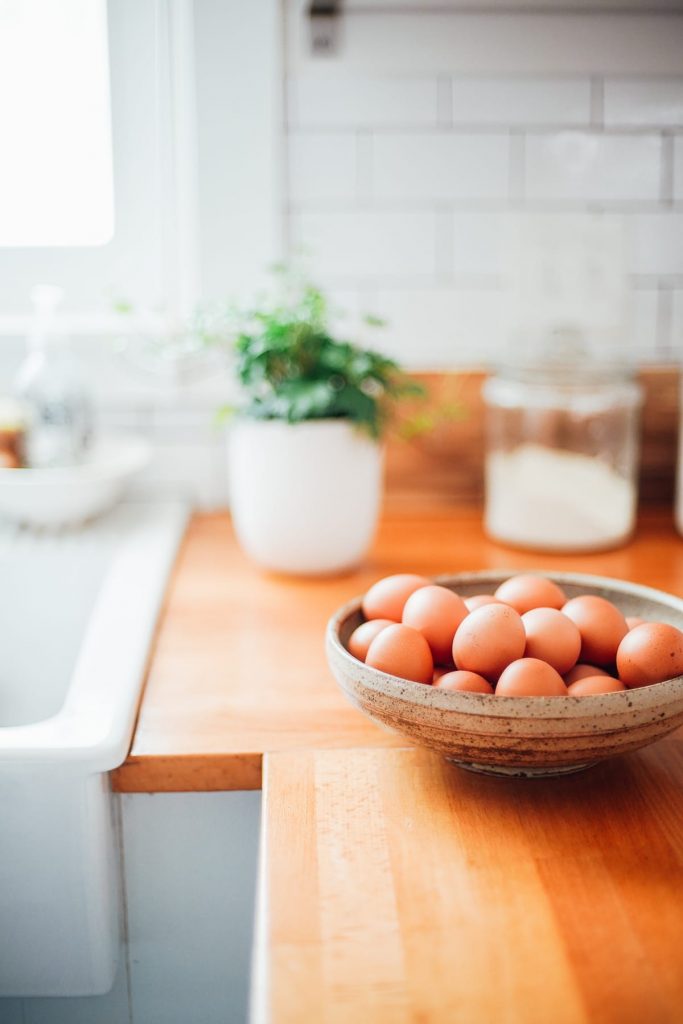 What to look for when buying eggs…
Most eggs are produced in giant hen houses by mass retailers where the chickens are given very little room to roam (their natural behavior) and peck and scratch at the ground (chickens are not vegetarians, they peck at the ground and consume bugs). Living in this environment not only leads to disease (which leads to a greater need for antibiotics) and a less nutrient-dense food (hence the need to add to the chickens' diet and entice the consumer with marketing: omega 3 eggs, vegetarian fed, etc.)
Look for eggs from pasture-raised chickens. Just like with meat, don't focus on organic as much since this doesn't tell you how the chickens are raised. Vital Farms is one of my favorite brands that you can easily find in stores, even Target. Also, look in your local area so you can talk directly with the source (farm). Check out a farmers' market or eatwild.com for options. As Michael Pollan says, "Shake the hand that feeds you."
Pasture Raised: Chickens should be raised on pasture where they can scratch and peck, consuming a wide variety of grasses, bugs, worms, and then supplemented with grain. A great brand found in many stores is Vital Farms. The color of the eggs doesn't matter. Contrary to popular opinion, brown eggs aren't the healthiest. The color of an egg's shell simply indicates what breed of chicken that egg came from. Some chickens lay white eggs, others brown eggs, and some green and blue eggs.
Local Eggs: If you can, find a local source for your eggs. Literally shake the hand that feeds! Find local eggs at a farmer's market, through a neighbor (lots of folks have chickens now), or online (check out eatwild.com). (My favorite local and farm-to-table food sources.)
How to cook Sunny Side Up Eggs Without Sticking (or Using a Non-Stick Pan)
What You'll Need to Make Sunny Side Up Eggs
Skillet: Any size will work, I usually go with a 9 or 12-inch skillet. Avoid non-stick pans for cooking, as they can leach various chemicals into food that are linked to serious health issues (read more). Instead, stick with either cast iron or enamel cast iron (Lodge, Staub, and LeCreuset are my favorite brands) or stainless steel.
1 Tablespoon Butter: A nutrient-dense, traditional fat that's great for medium-heat cooking and preferably comes from grass-fed cows (Kerrygold is my favorite). Go with real butter, not a processed "plant-based" margarine (one of the best healthy food swaps you can make). If you can't tolerate butter, ghee is the next best choice (butter that's been heated to remove the milk casein proteins). You can make your own ghee or buy it.
Eggs: You can make just one sunny side up egg or make multiple at one time. I can usually fit about 4 eggs in my 9-inch skillet at one time.
1 Tablespoon Water: This is the secret ingredient that makes this the easiest and best way to cook sunny side up eggs! Water prevents the eggs from sticking to the pan by lifting the eggs and also steaming them during the last couple of minutes.
Step 1: Melt 1 Tablespoon Butter
Melt the butter in a skillet over medium-high heat. Swirl the skillet so the butter evenly coats the surface.
Step 2: Crack the Egg and Cook
Once melted, crack the egg (or eggs) directly in the sizzling butter in the skillet. Reduce the heat to medium. Cook the egg, uncovered, until the whites turn from opaque to white (about 1-2 minutes).
Step 3: Add Water
Once the whites have transitioned from transparent to a white appearance, add the water to the skillet (around the eggs), then immediately place the lid on the skillet. You don't need to use all the water, just enough to lift the eggs from the skillet and lightly steam them to finish cooking.
Step 4: Cook the Eggs
Cook the eggs for 2-4 minutes, or until the yolk is cooked to desired consistency. I like a runny yolk so will go about 2 minutes. For a fully cooked yolk, you'll need to go a bit longer.
Step 5: Season and Serve Eggs
Uncover the skillet and remove the egg(s) with a spatula. Season with salt and pepper to taste. I also love to add a sprinkle of chopped parsley or chives, if available.
How to Serve Sunny Side Up Eggs for Breakfast
You've cooked the perfect sunny side up eggs without using a non-stick pan or any sticking issues (so easy, right?), now let's talk about some ideas for how to serve those perfect eggs. Of course, you can enjoy the eggs as-is on their own, or you can change things up with the ideas below.