Let's talk about real life. The real life my family lives out every single day.
Now, please don't take that the wrong way. Live Simply is 100% authentic and genuine. In fact, every single recipe and tip that's been shared on the blog, from skincare to cleaning to food recipes and tips, have all been created due to a need within my own home. With so many recipes, tips, and DIYs on the blog, it's easy to look at everything shared and feel overwhelmed, "Do I need to create every recipe Kristin shares to live a healthy lifestyle? Will this lifestyle require standing in my kitchen all day and night, and perfectly plating my food around a beautiful table with veggie-loving kids?"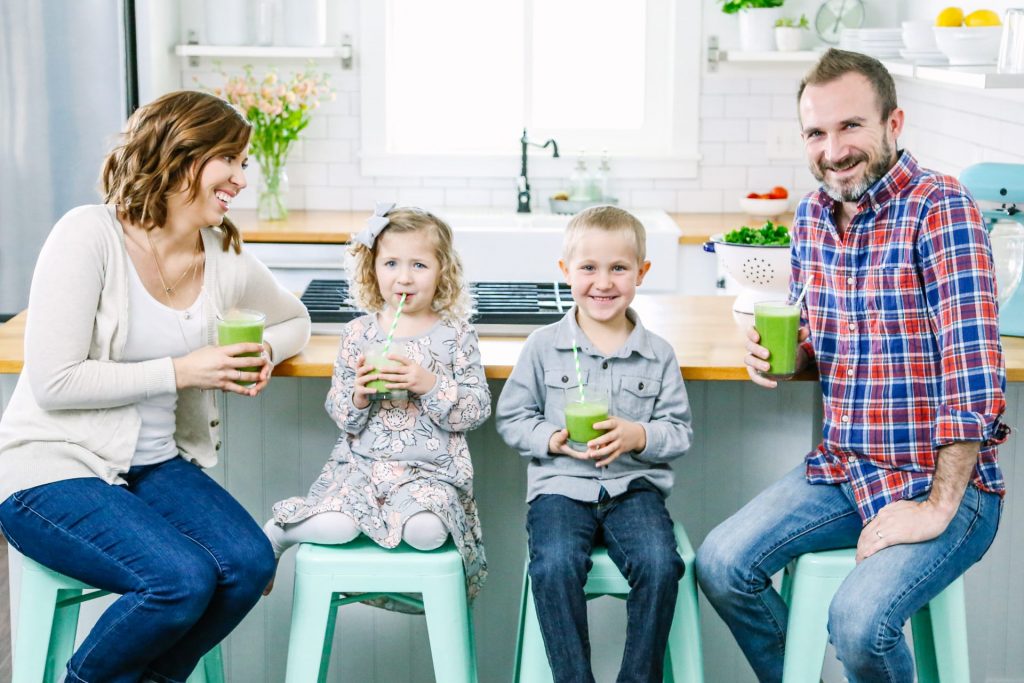 Friend, to help answer these questions, I want to show you exactly what a real food lifestyle looks like for my family in real life. You know, the real life that starts at 6:30am when the alarm clock rings over and over again (I have a long-term relationship with the snooze button), the real life that requires sitting patiently in a carline with coffee in my hand, and the real life that looks like hungry kids and a husband at 5pm each night. That's the real life I want to show you today. Because real food is about a lifestyle. A lifestyle that must work with carlines, work, hungry and sometimes picky kids, laundry, and Instagram ;).
Let's take a look…
My Real Food, Real Family, Real Life Journal
Morning
Mornings generally start around 6:30am for our family. Okay, actually the alarm usually goes off at 6:30am, but after hitting the snooze button four or five times, I finally wake up by 7am. Upon waking, I come downstairs and turn on the coffee maker (which is always set up the night before…coffee priorities) and heat up a mug of water with a fresh lemon and a pinch of sea salt. At that time, I start preparing breakfast and Piper's lunch.
Breakfast is kept super simple during the week, and I try to prep weekly breakfast foods in advance. On the day I was documenting this "in real life" post, our breakfast included homemade banana bread made with honey, butter, 4 super ripe bananas, eggs, vanilla extract, cinnamon, and walnuts (of course, baking powder and baking soda, too). The bread was made in the blender the night before, and baked in the oven while I finished up dinner dishes. The banana bread was served with butter, hardboiled eggs (made that morning while the coffee brewed), blueberries, and a glass of local orange juice (we live in Florida…fresh citrus abounds everywhere!).
After preparing breakfast and Piper's lunch (we'll talk about lunch in the next section), the rest of the family wakes up with some assistance from Mom. Showering, getting dressed, brushing teeth, and making beds (if we're having a good morning) proceed the big yawns and early morning stretches. Breakfast is usually an on-the-go meal, or we sit around our kitchen bar for a few minutes before heading off to school and work responsibilities.
Regularly rotated breakfast meals in our home:
Our breakfast usually includes a seasonal fruit as a side. And of course, coffee is always served with homemade coffee creamer, almond milk, or raw milk.
Lunch
I send lunch with Piper every day except Wednesday, which is pizza day at school and amazingly made with decent ingredients. Piper is a healthy eater, but a lover of routine and consistency, so he enjoys the same foods in his lunchbox nearly every single day: a sandwich (usually jam and a seed butter), a seasonal fruit, veggie sticks (cucumber, carrots, or celery), raisins or crackers, and sometimes natural applesauce or honey-swirled plain yogurt. When we have leftovers from the night before, I usually include the leftover food versus a sandwich.
Dustin takes leftovers from dinner for lunch. Other times he will take a chicken or tuna salad sandwich, soup from the freezer, or go out to a local cafe with co-workers.
Londyn and I usually enjoy leftovers from dinner, soup from the freezer, a sandwich, salad, or a meal that I just prepared and photographed for the blog or a freelance project.
Our lunches are kept very basic and simple in our home. Real food doesn't have to be lavish or complicated to be good for you!
Regularly rotated lunch meals in our home:
Lunches usually include chopped veggie from the fridge and a fruit or dried nuts, if sides are needed.
Afternoon
Piper is picked up from school in the late afternoon and usually his first words upon entering my car consist of something like this, "Hi, Mom. Hi, Londyn. I'm hungry! Did you bring me something to eat?" I promise, he's fed very well at school. To satisfy his growing-boy-hunger-cravings I usually pack a snack for the car. On the day this post was documented, I offered him a smoothie made with homemade almond milk (made during my prep time earlier in the week), ground cinnamon, strawberries, blueberries, 1/2 an avocado (the avocado adds zero flavor, just lots of healthy fat), and a banana. Of course, snack-time is a whole family activity.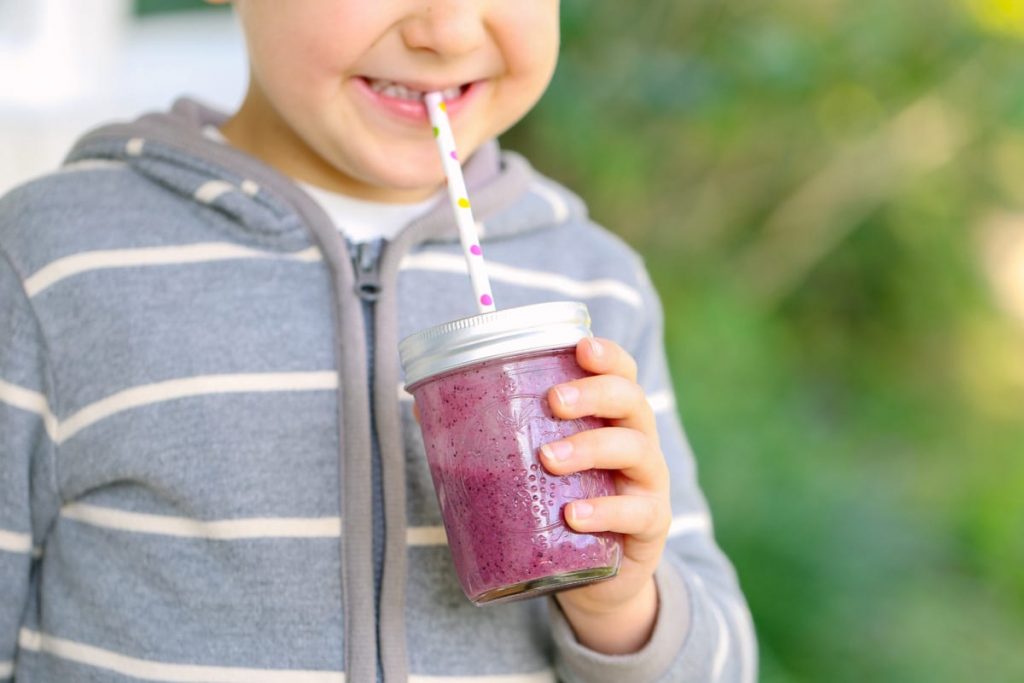 Regularly rotated snacks in our home:
Dinner
I'm a huge fan of meal planning, especially when it comes to dinner. Without a plan, I would be a royal mess every night, standing in the front of my fridge and scratching my head about what to feed my family. I keep a list of 20 recipes that my family loves, which are regularly rotated in my weekly meal plans. These meals are then plugged into my weekly calendar according to a nightly theme, for example:
Sunday: waffles / "bar" style (salad bar, potato bar, chili bar, pasta bar, etc.)
Monday: omelet or omelet cups / Mexican
Tuesday: breakfast burritos and smoothies / casserole
Wednesday: oatmeal / easy or crock-pot
Thursday: eggs and toast / Italian
Friday: muffins and smoothies / pizza
Saturday: potatoes and eggs (hash, country-style potatoes, etc.) / soup
On the night this post was documented, we had grass-fed ribeye steak (for Dustin's 34th birthday!), roasted green beans and carrots, and sautéed mushrooms. And a few spoonfuls of sauerkraut with the steak.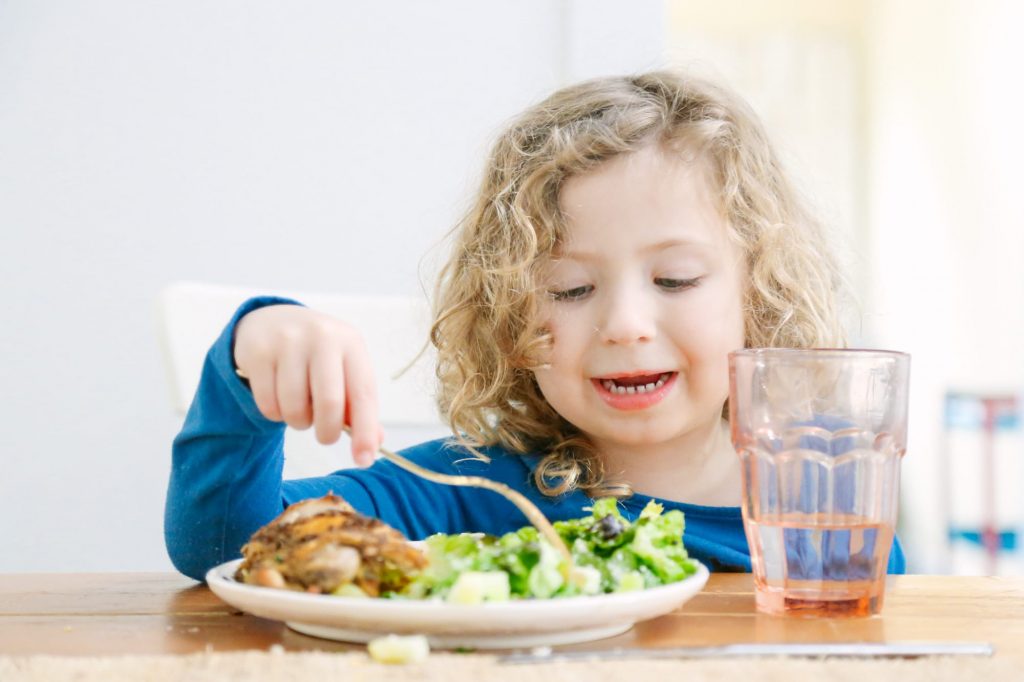 Regularly rotated dinner meals in our home:
Sides are always kept simple on the weekdays: roasted veggies, an easy weeknight salad, sautéed greens, or even raw veggie sticks or fruit salad. On weekends, I'll occasionally make crusty homemade bread.
My kids don't like everything I serve for dinner. I try to make a variety of meals and sides throughout the week so that I know they are exposed to a variety of food. If I know the kids haven't enjoyed a particular meal or side dish in the past, I try to pair the meal/side with something I know they will eat (for example: they love roasted broccoli, but don't care much for casseroles). We usually have hardboiled eggs in the fridge, which are always an option when a child passes on a meal.
Post-Dinner
I have a sweet tooth, which means there are many nights when I crave something sweet. I usually satisfy my post-dinner sweet tooth by eating a date (or two), enjoying a handful of "cleaner" chocolate chips and some nuts, or enjoying a bowl of berries or a chocolate-peanut butter smoothie (blended with ice, almond milk, cocoa powder, peanut or almond butter, a banana, and sometimes 1/2 an avocado). Occasionally, as a family we'll make homemade chocolate chip cookies or even ice cream, but most of the time our life doesn't allow time for such activities on weeknights. Baking with the kids is usually reserved for the weekends.
The kids are generally hungry (again!) after bath and playtime, so before bed they enjoy a banana or apple with a bit of water. The kids know the kitchen is technically "closed" after dinner and dishes, so a simple before-bed snack is the only option.
Drinks
Finally, let's chat about drinks. Water is the drink of choice in our home. My kids love juice, but we simply don't buy juice from the store very often with the exception of orange juice (Florida grows the best citrus). Two days a week I try to make fresh vegetable juice in our juicer. I love kombucha and purchase a growler to enjoy throughout the week from our local health food store. On very special occasions, our kids enjoy picking up a lemonade from a chain that serves "made with real sugar" lemonade and, of course, an organic/less-processed juice box.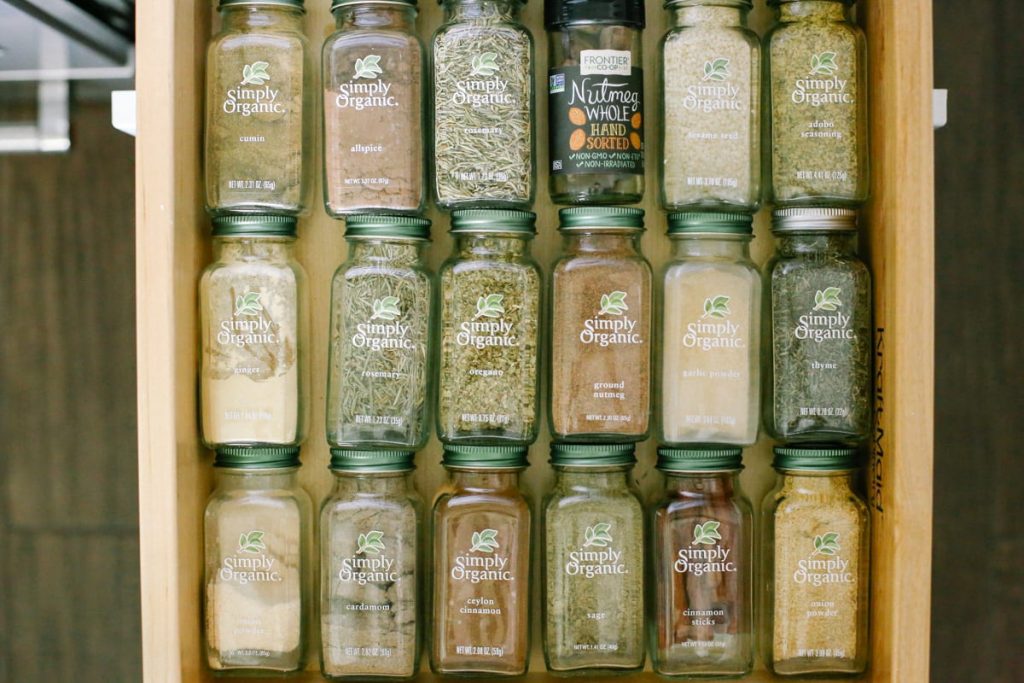 Meal planning and shopping are done over the weekend in our home. This allows us to be prepared for the week ahead without making costly trips to the store throughout the week. Keeping a stocked pantry (oats, Simply Organic's dried spices, nuts/seeds, flour, pasta, canned tomatoes, etc.), fridge (fresh fruits and veggies, cheese, milk, eggs, etc.), and freezer (frozen fruit and veggies, pastured meats, bread, home-cooked meals, etc.) have also been an important part of living out a real food lifestyle for our family.
Real food looks different for every family. I'd love to hear what real food looks like in real life for your family.