Meet the recipe that combines 3 of my favorite foods–a cinnamon roll, muffin, and einkorn–into one breakfast treat: Einkorn Cinnamon Roll Muffins. I only make cinnamon rolls once a year, on Christmas morning. They're too much work and too big of a time commitment to make the rest of the year. This recipe is the next best thing: everything I love about a cinnamon roll in a light, fluffy, cinnamon-sweet muffin that's made with easier-to-digest einkorn flour.
Enjoy the muffins on their own, or enjoy a muffin with one of 16 different egg styles, a smoothie, or a healthy yogurt bowl.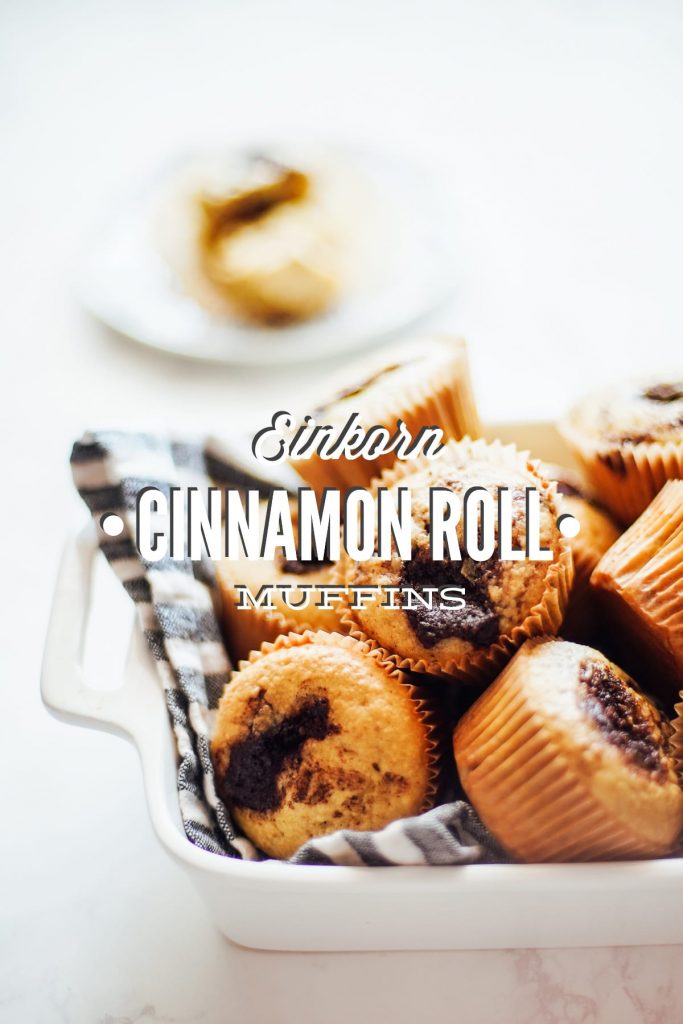 What is Einkorn Flour?
If you've been around Live Simply for a while, you probably know all about einkorn flour. It's my go-to choice for baking. It's not a common flour or something you'll just find on any store shelf so let's talk about a few key things to know about einkorn flour and where to find einkorn to make this recipe.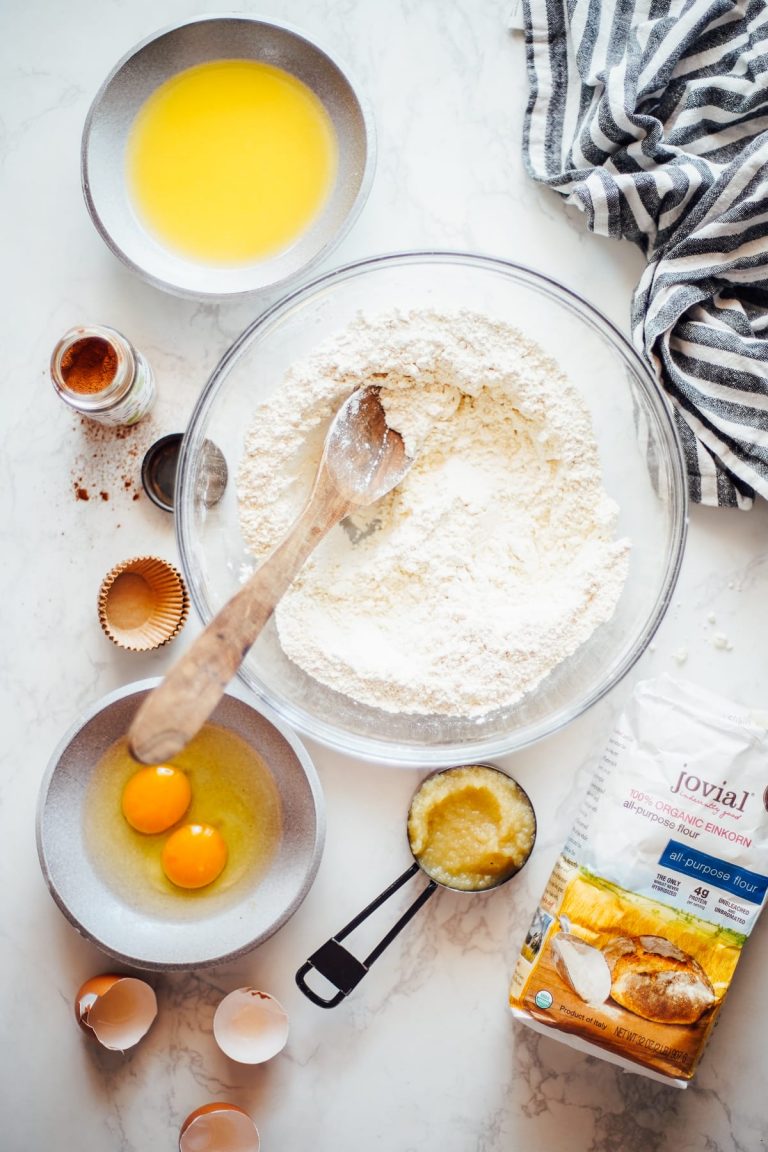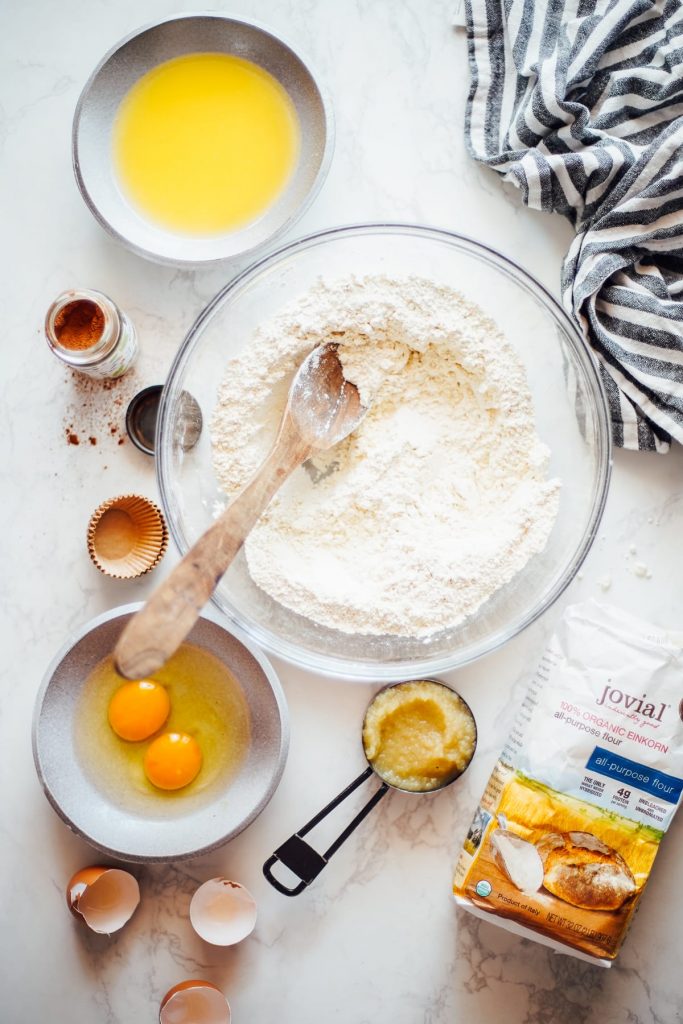 Noteworthy Einkorn Facts…
The flavor, texture, and nutritional aspects of einkorn make it a fantastic flour to use for baking, particularly lighter baked goods like muffins. I shared an einkorn 101 post here, it's definitely worth a read and listen (there's a podcast episode included at the bottom of that post) if you're new to einkorn.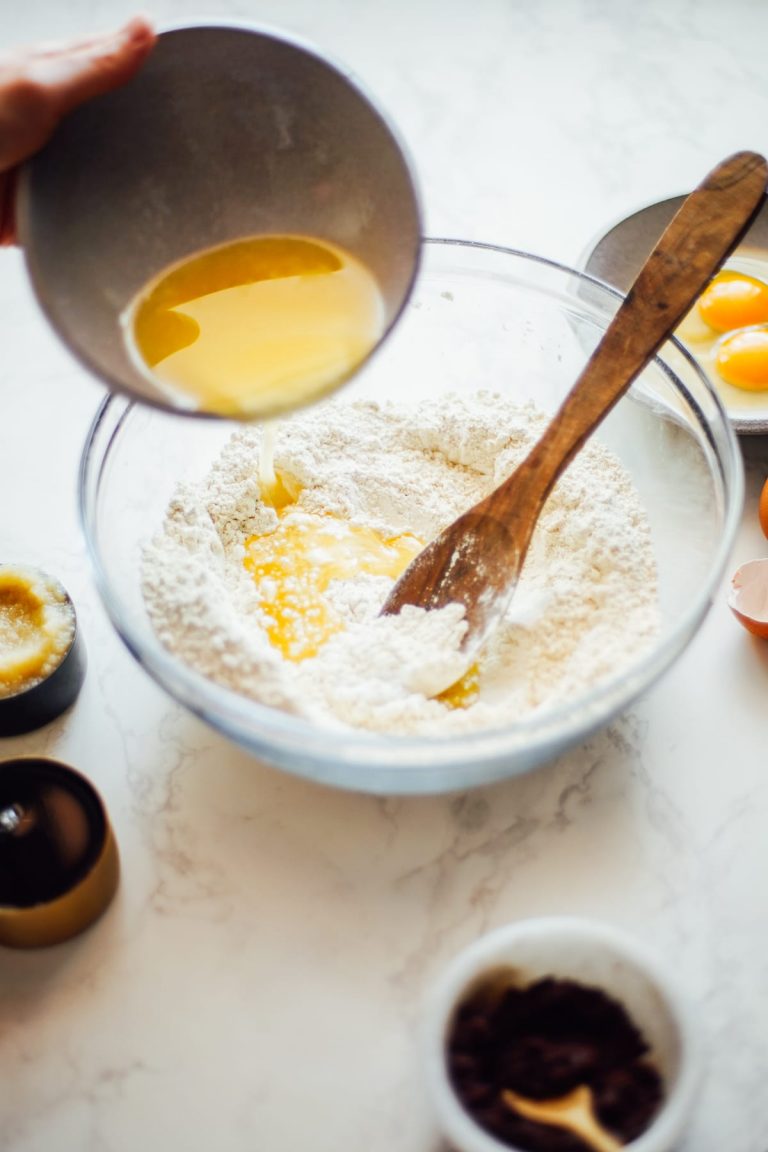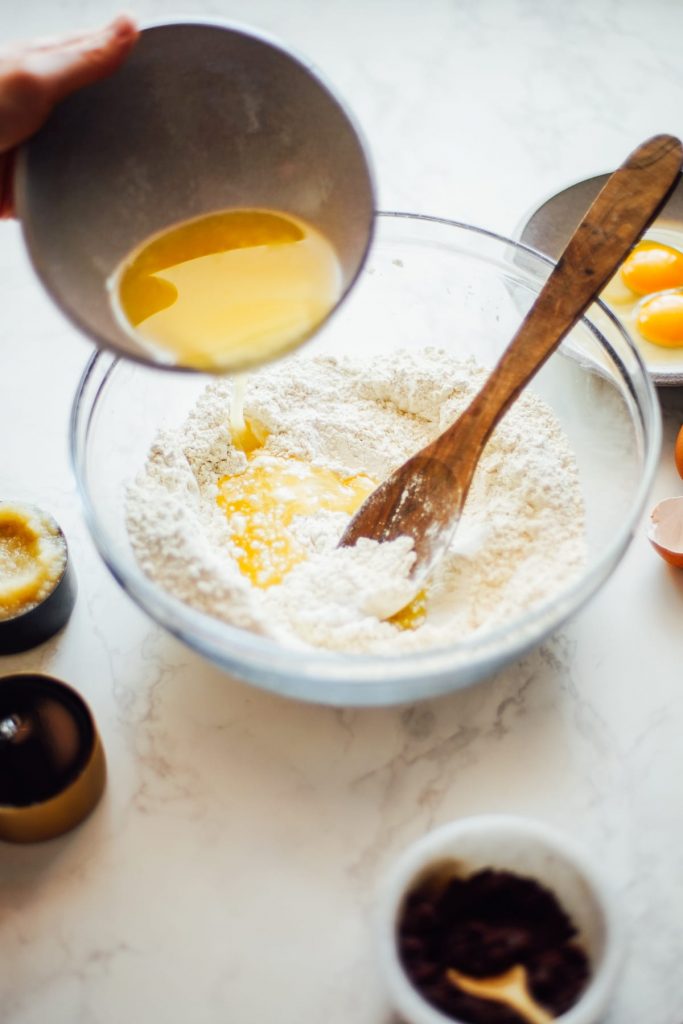 Where to Buy Einkorn Flour
You can find einkorn at Whole Foods and health food stores, Vitacost (an online shop), and on Amazon. Definitely shop around as prices can vary based on the retailer. My favorite brand is Jovial Foods since finding their products is fairly easy, and I've come to respect this brand as a leader in the real food movement (check out my podcast episode with Carla, the founder, here). Another fantastic source for einkorn (flour and berries) is einkorn.com.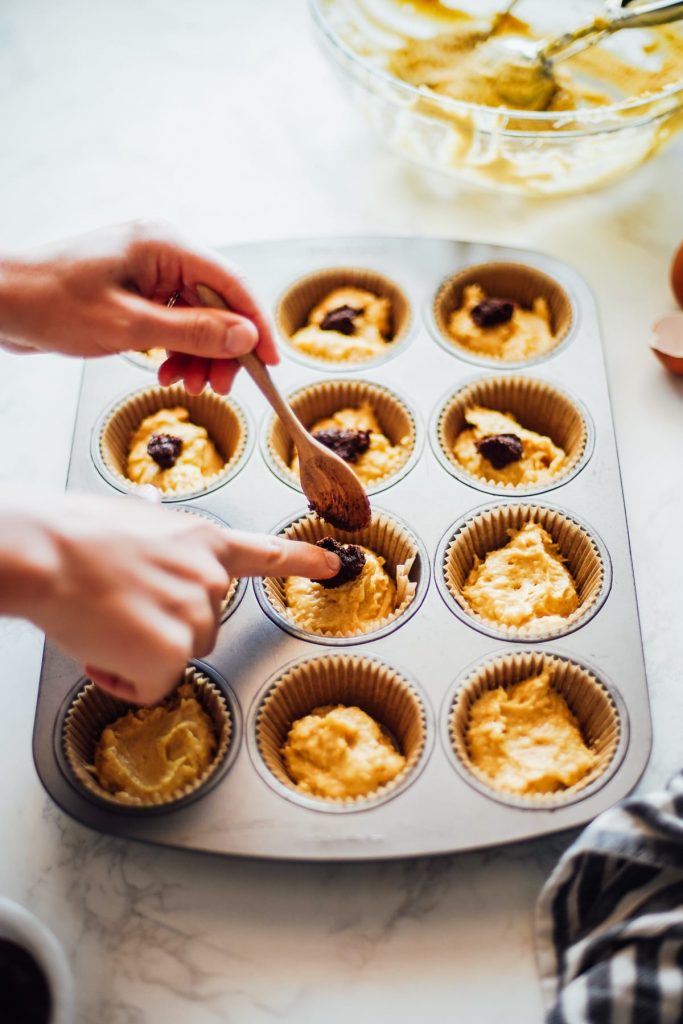 How to Make Einkorn Cinnamon Roll Muffins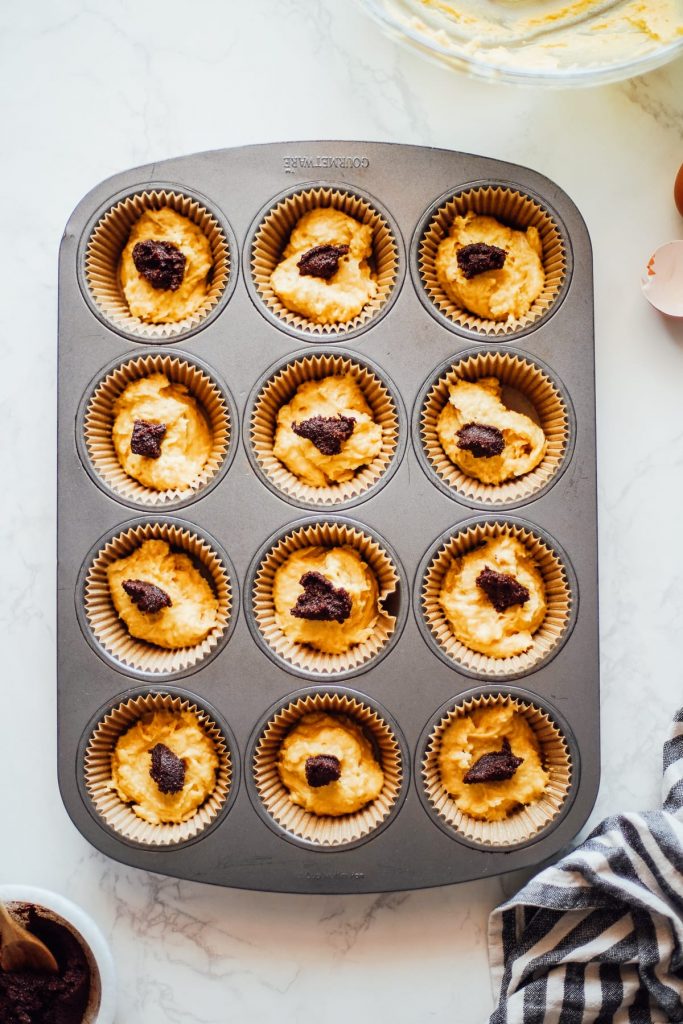 Tips for Making Einkorn Cinnamon Roll Muffins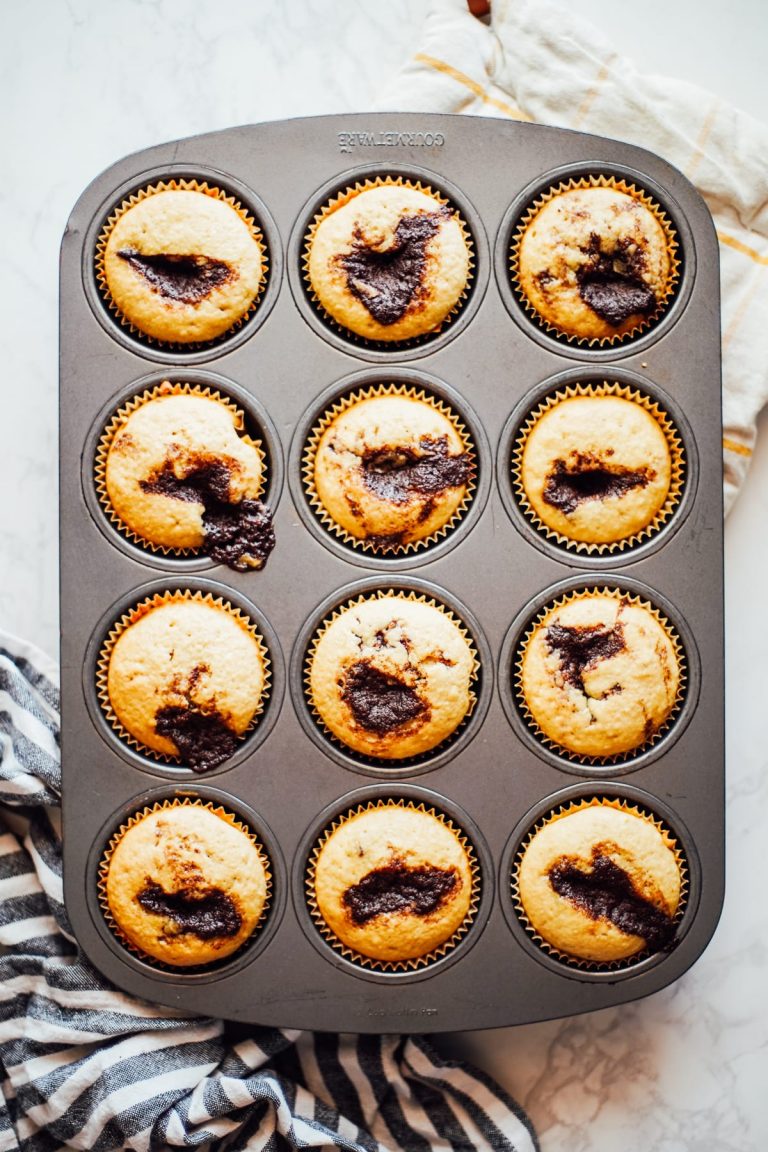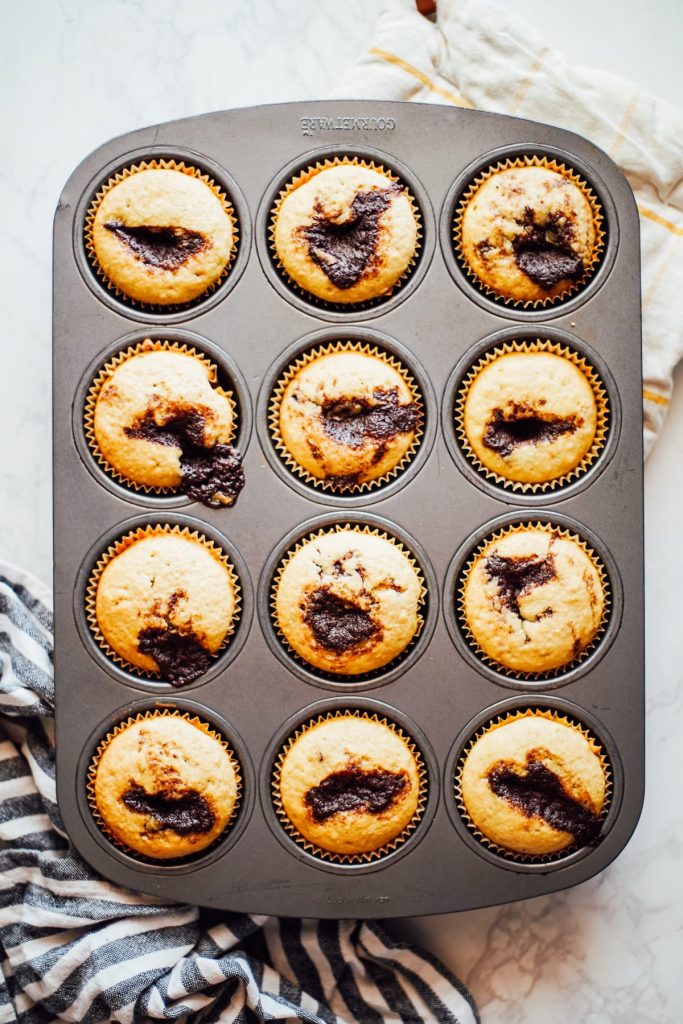 Time-Saving Food Prep Tip
Muffins are one of my favorite foods to make because they're so versatile (they work for the lunchbox, snack, dessert, or breakfast) and can be prepped in advance without any special considerations.
I like to prep a batch of muffins on the weekend to enjoy for breakfast and store extras in the fridge or in the freezer. I think you could also make a double batch of this recipe and freeze the extra for future enjoyment–saving a ton of time and your morning sanity well into the future. This is what I call "cooking once, eating twice."
On a busy morning, pull a few muffins from the freezer, pop them in the microwave for a few seconds and make scrambled eggs (how to make scrambled eggs fluffy and without milk). <–A quick and nourishing breakfast in just minutes!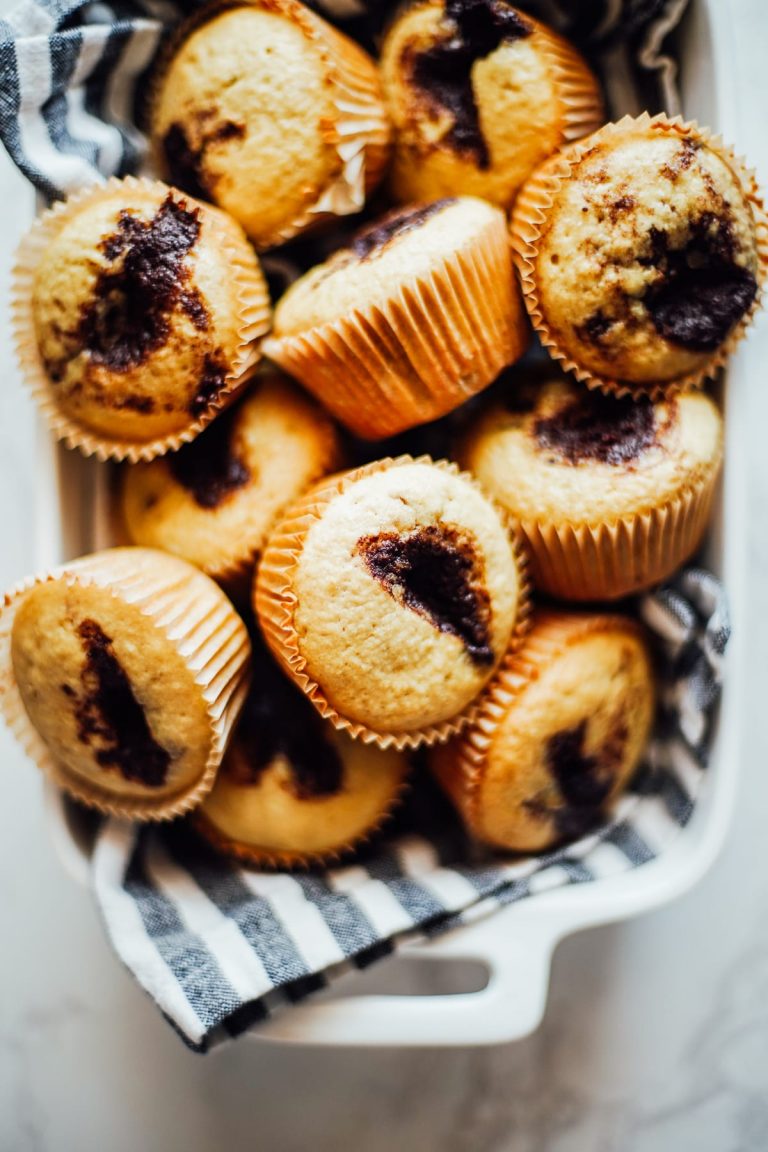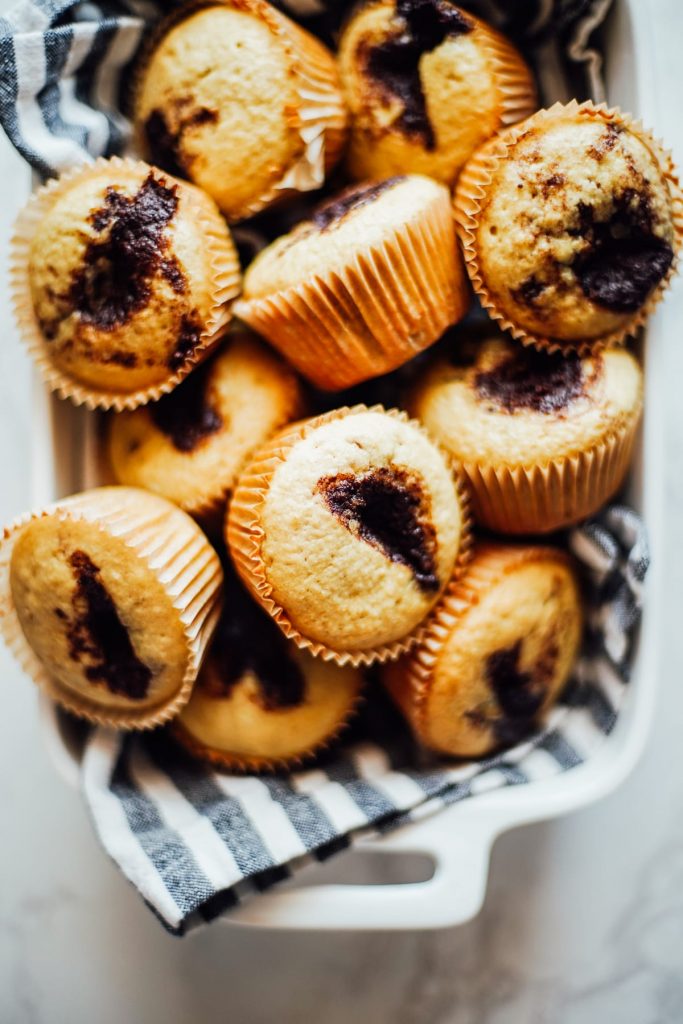 Love Einkorn? Try My Favorite Einkorn Muffin Recipes
This recipe is just one of many favorite einkorn muffin recipes that we make in our home. I like to have a variety of simple recipes like this to choose from and rotate.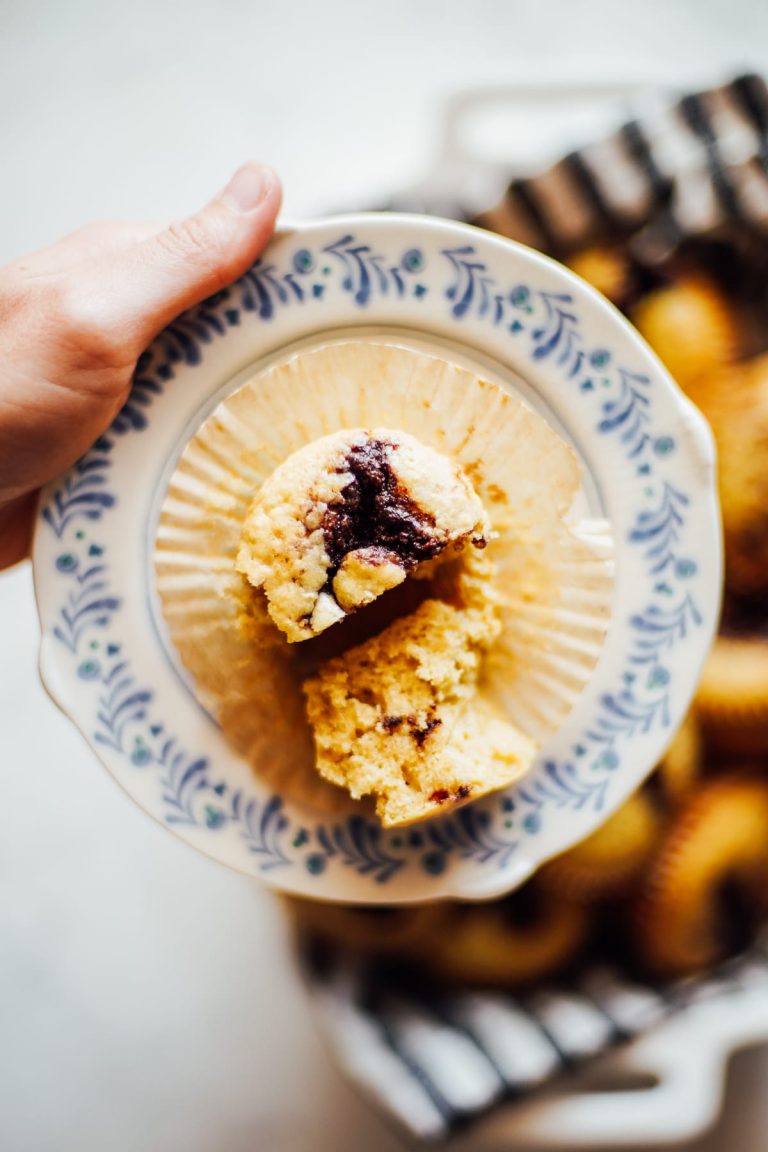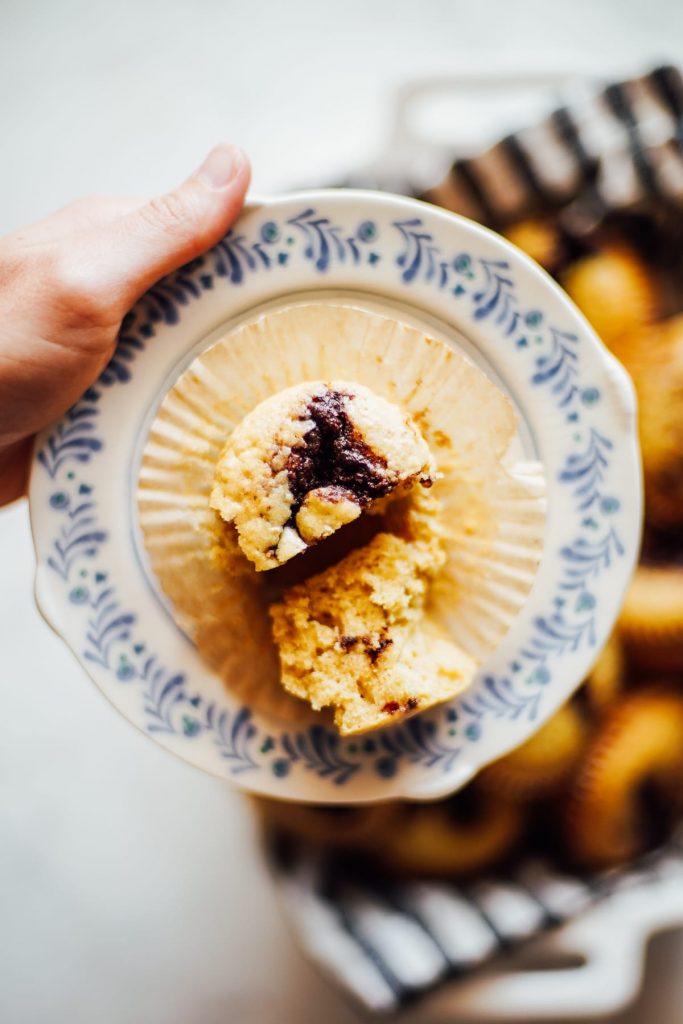 All of the recipes below are naturally sweetened with either honey or maple syrup (my preference for something we will consume on a regular basis) and call for einkorn flour.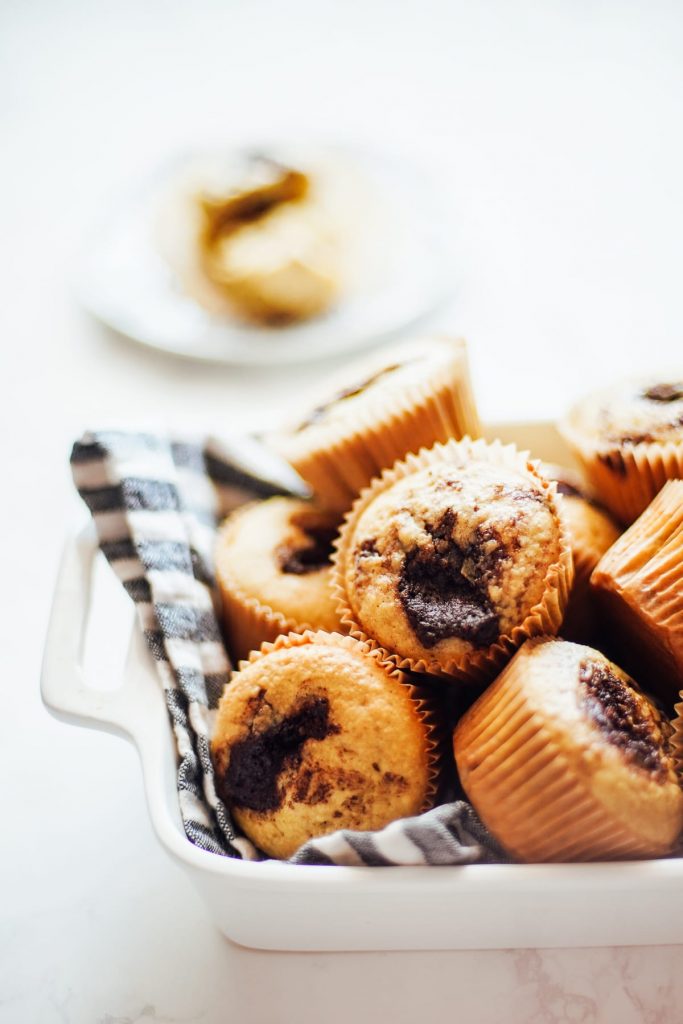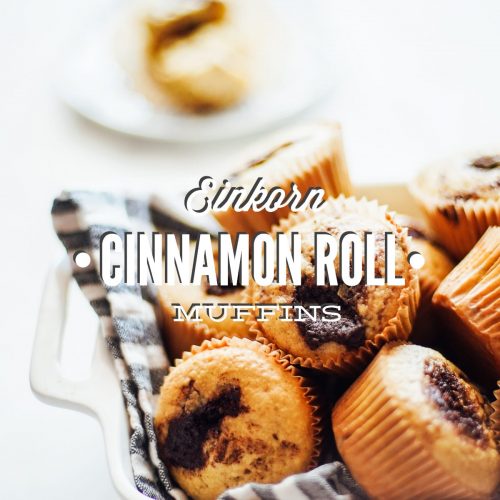 Einkorn Cinnamon Roll Muffins
A naturally-sweetened einkorn muffin recipe topped with a brown sugar and cinnamon topping that tastes just like your favorite cinnamon rolls.
Ingredients
Cinnamon Roll Topping:
3

TB

light brown sugar

2

TB

unsalted butter

melted and cooled (so it's not super hot)

1

TB

ground cinnamon

+ 1 teaspoon

1/2

tsp

ground cardamom

1/4

tsp

pure vanilla extract
Instructions
Preheat the oven to 350F and line a muffin tin with muffins liners.

In a large bowl, whisk the wet ingredients together: melted butter, maple syrup, applesauce, eggs, and vanilla extract. 

Add the dry ingredients to the wet ingredients: sifted einkorn flour, baking powder, baking soda, cinnamon, and salt. Stir to combine. (To sift the einkorn flour, add the flour to a sieve and gently tap to sprinkle the flour into the bowl–this removes clumps that can form in the batter.) Let the batter rest for a few minutes while you mix the cinnamon roll topping.

In a small bowl, combine the cinnamon roll topping ingredients: brown sugar, butter, cinnamon (1 tablespoon + 1 teaspoon), vanilla, cardamom.

Fill the muffin liners about 1/3 full with muffin batter. Then add a scant 1/2 teaspoon of cinnamon roll topping to each muffin.

Add the rest of the batter evenly to each muffin.

Top off each muffin with another scant 1/2 teaspoon of topping.

Bake the muffins for 18-22 minutes, or until a toothpick looks clean and free of wet batter (ignoring any topping on the toothpick).

Let the muffins rest in the tin for 10 minutes before removing to a rack to cool completely. Store the muffins on the counter for 1-2 days, in the fridge for up to 5 days, or in the freezer for up to 3 months.
Notes
Sub whole wheat einkorn: If you want to use whole wheat einkorn instead of the all purpose einkorn flour called for in this recipe, reduce the flour by about 1/4 cup. The batter should be thick once all the ingredients are incorporated. If you find the batter is too runny, add in additional flour until you reach a thicker consistency. 
Nutrition
Calories:
217
kcal
Carbohydrates:
28
g
Protein:
3
g
Fat:
10
g
Saturated Fat:
6
g
Trans Fat:
1
g
Cholesterol:
52
mg
Sodium:
109
mg
Potassium:
113
mg
Fiber:
1
g
Sugar:
12
g
Vitamin A:
337
IU
Vitamin C:
1
mg
Calcium:
50
mg
Iron:
1
mg