Enjoy delicious, seasonal berries well after the summer months. Here's the best way to freeze blueberries! This easy freezing process takes 5 minutes and keeps fresh blueberries good for up to 6 months in the freezer (without freezer burn or a big clump).
Pro Tip: Use this method with other fresh fruits (peaches, bananas, avocados) and berries (strawberries, blackberries, blueberries, or raspberries).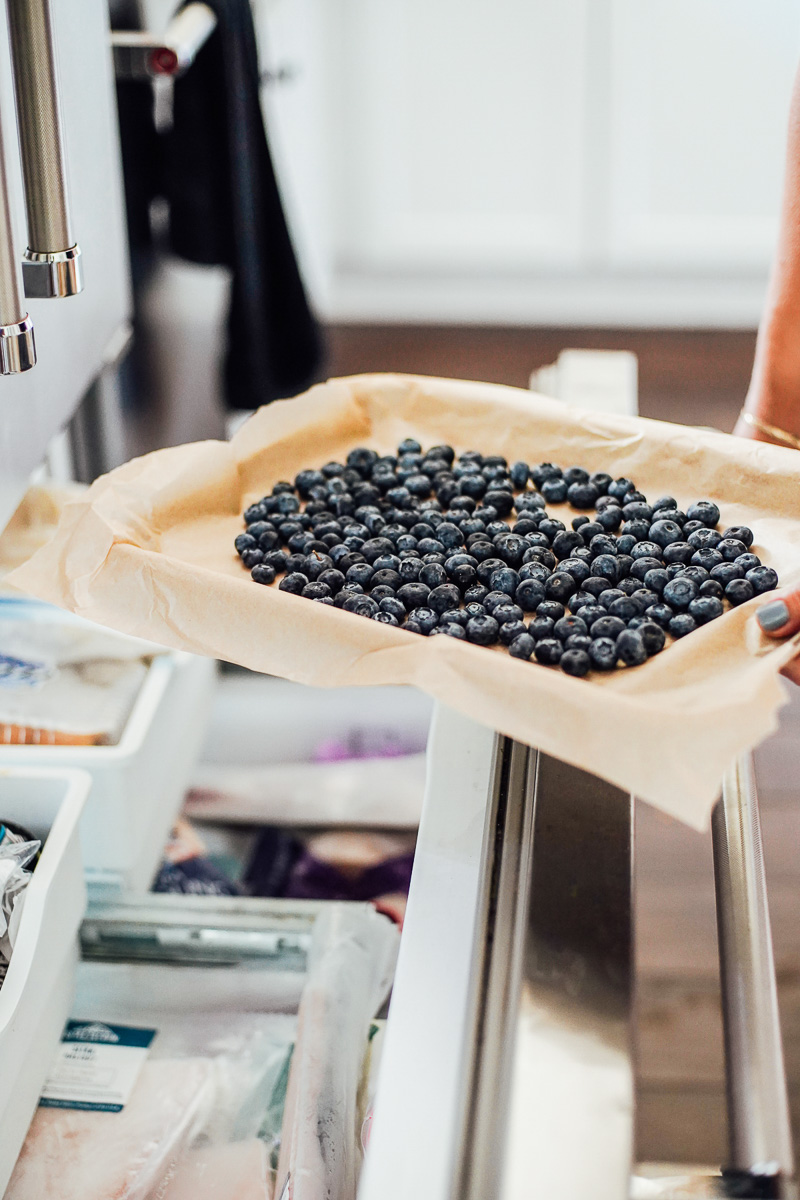 Unlike other preservation methods, the good thing about freezing is you don't need fancy tools or a lot of time.
What You'll Need to Freeze Fresh Berries
How to Freeze Blueberries in 3 Easy Steps 
Below, you'll find both a video guide and step-by-step instructions with photos.
This simple process works with a handful of berries or a large excess of blueberries. For a large blueberry harvest, work in batches or use multiple sheet pans.
Video Instructions
The video tutorial demonstrates the freezing process using fresh strawberries, but the same method is used for blueberries (along with blackberries and raspberries). The only difference with blueberries is you don't need to remove the green tops or cut the berries.
Step by Step Instructions With Photos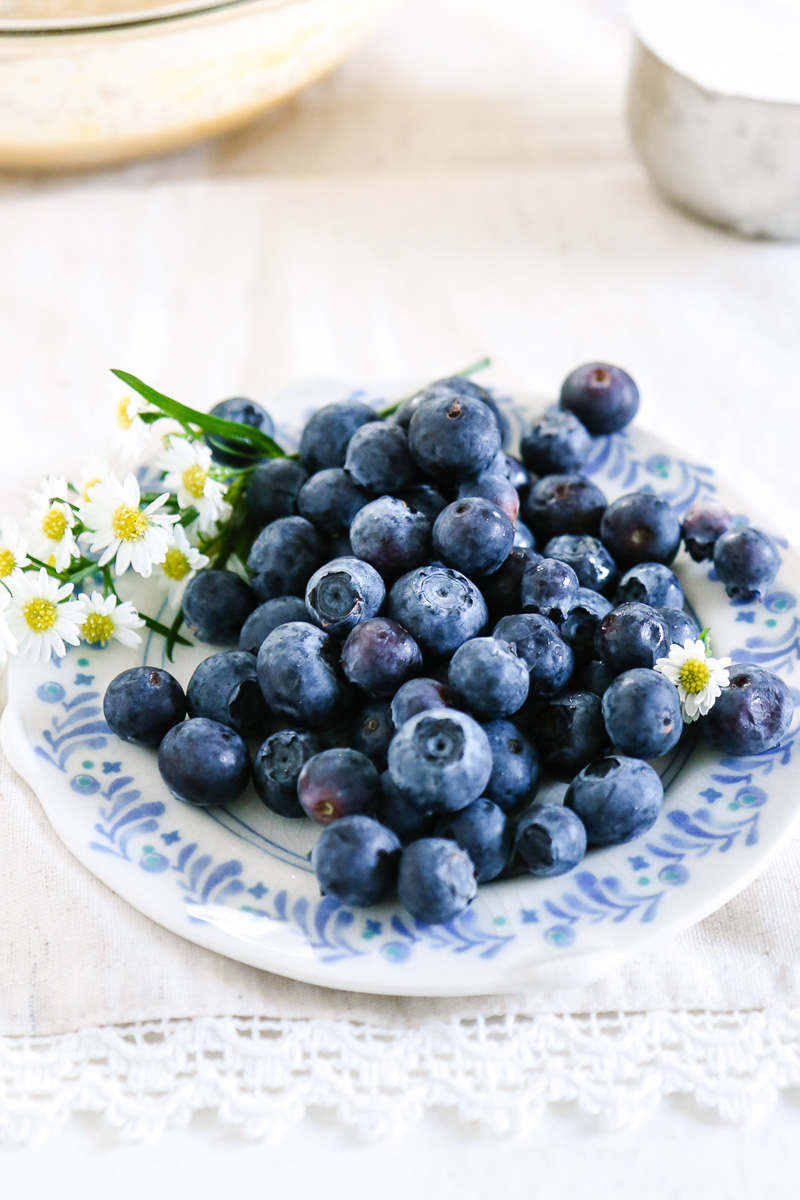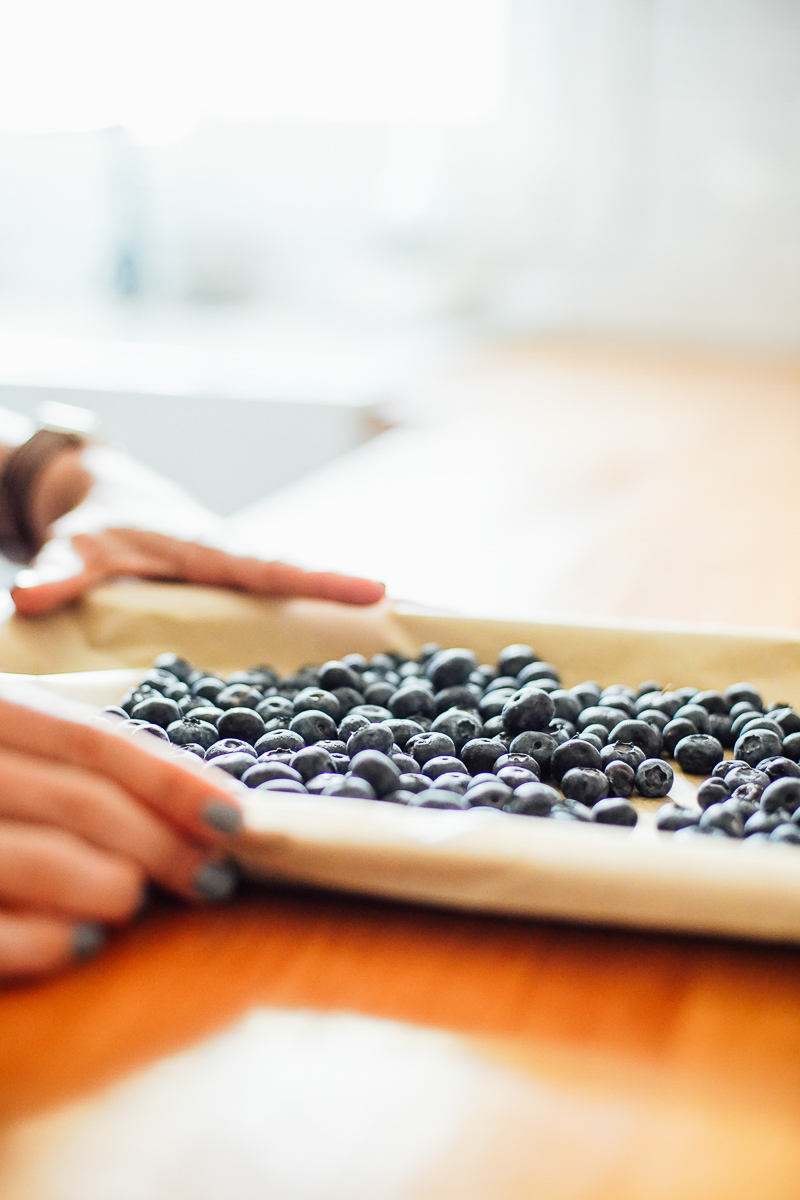 Step 1: Wash and Dry 
Wash the fresh berries and dry thoroughly in a single layer on a clean dish towel. Discard any defective berries (rotten or moldy berries).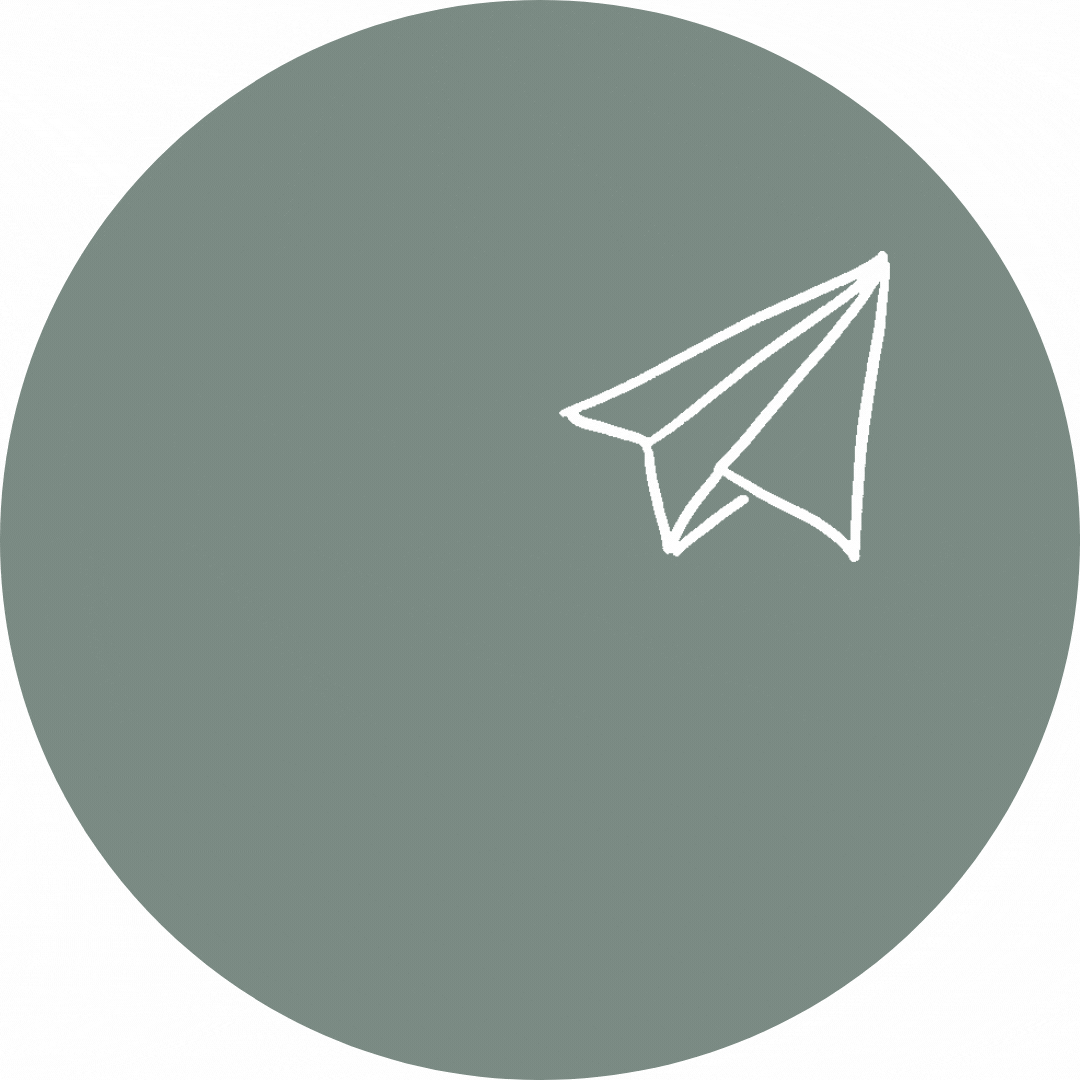 Washing Blueberries Before Freezing: Wash berries in a vinegar bath or in a sink/bowl filled with cold water. (Or use a salad spinner: soak berries in the basket/ bowl, remove the basket with berries inside, and rinse under fresh water.) Berries must be fully dry before freezing. Water (excess moisture) left on the berries will cause the berries to suffer freezer burn and clump.
Step 2: Spread on a Sheet Pan 
Spread the dry blueberries on a parchment-lined baking sheet pan (or cookie sheet) in a single layer.
For a large blueberry haul, use multiple sheet pans or work in batches with one sheet pan. 
Place blueberries in the freezer for 1 hour (or more), until fully frozen.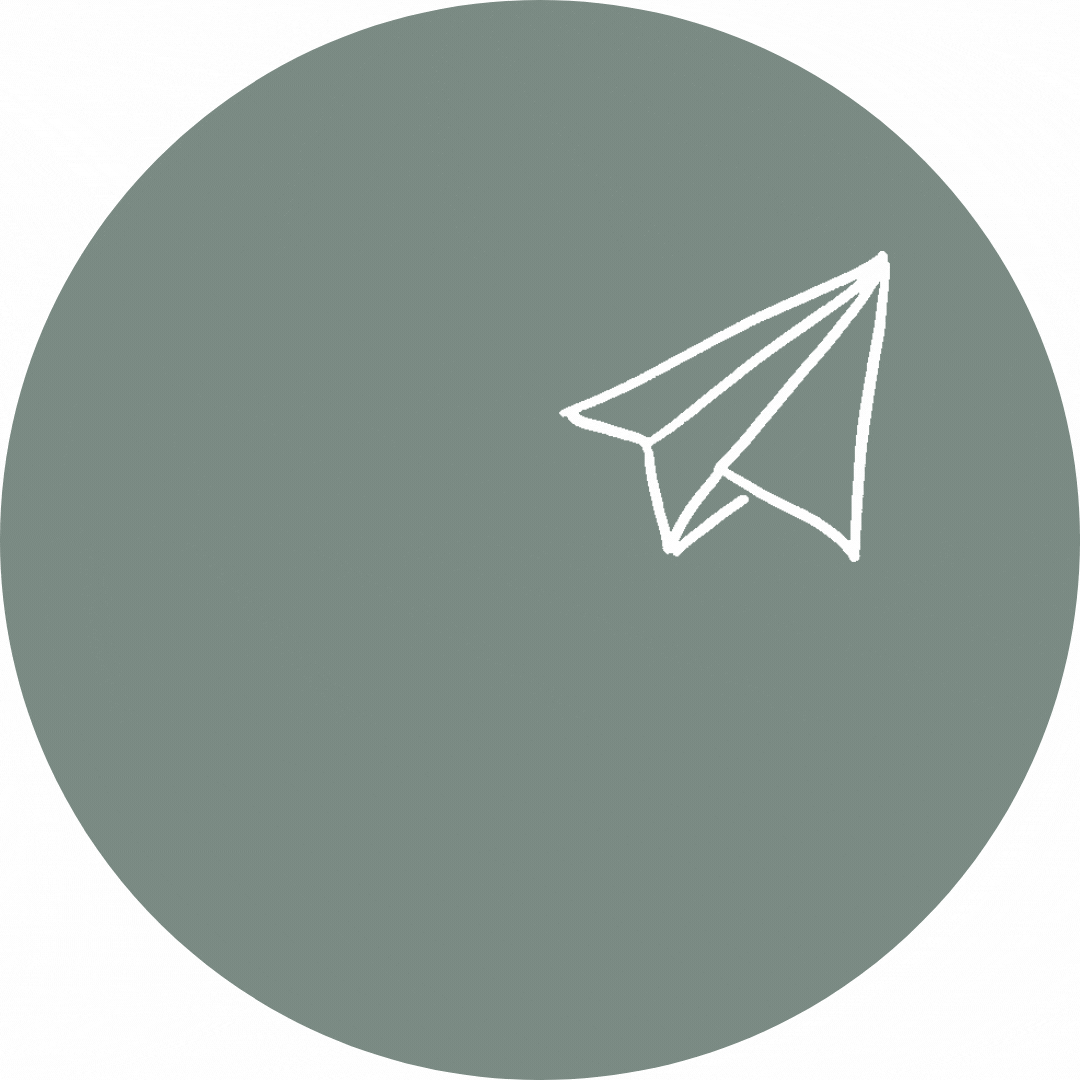 Flash Freezing: This method is known as flash freezing. Why do this? This is the best method to preserve fresh fruit for a later date and avoid freezer burn (ice crystals forming on the fruit). I do the same with other berries, like strawberries, as well as sliced bananas.
Step 3: Store in Freezer-Friendly Containers or Bags
Once the berries are frozen, remove the sheet pan/cookie sheet from the freezer.
Place the frozen berries in a plastic freezer bag or reusable bag (or multiple bags, depending on quantity) or freezer-safe containers.
Seal the bag, removing excess air from the bag as you press down on the bag and seal.
How Long Do Frozen Blueberries Last in the Freezer?
Berries may be safely stored in the freezer for up to 6 months. 
How to Use Frozen Berries
How to freeze blueberries without getting mushy? 
Frozen berries will always be mushy when defrosted. This is due to the extra water content of berries. Either use the berries in their frozen state (for baking or snacking) or take advantage of the delicious mushy texture for yogurt bowls and oatmeal dishes.
Why Freeze Fresh Berries?
13 Frozen Blueberry Recipes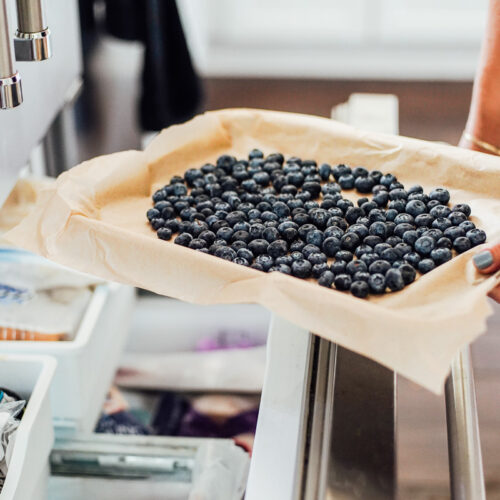 How to Freeze Fresh Blueberries (and Other Berries)
Freeze fresh blueberries (and other berries) for up to 6 months with this simple method.
Equipment
1 rimmed sheet pan

or cookie sheet

1 sheet of parchment paper

(optional)
Ingredients
4

cups

fresh blueberries

or strawberries, blackberries, or raspberries. Freeze as many berries as will fit on your sheet pan.
Instructions
Wash the berries and pick out any moldy or rotten berries. Dry the berries thoroughly on a clean towel.

Once fully dry, spread the berries on a sheet pan/cookie sheet. I like to line my sheet pan with parchment paper to keep the berries from sticking to the pan once frozen. The berries should be in a single layer. Don't overcrowd the pan.

Place the sheet pan in the freezer and freeze for about an hour (time will vary depending on amount and size of berries, may take anywhere from 30 minutes-3 hours). This method is known as "flash freezing."

Once the berries are completely frozen, spoon or dump the berries into an airtight container: a plastic freezer bag, silicone bag, or tempered glass container. If using a bag, remove extra air from the bag before sealing–this will prevent freezer burn issues.
Notes
How many blueberries can you freeze at one time? I find that about 4 cups of berries will fit in a single layer on a large sheet pan. This is why I suggest "4 cups" in the how-to above. But you can freeze any amount of berries desired. If you have a lot of berries, you'll need to freeze the berries in batches or use multiple sheet pans (if they'll fit in your freezer).