Make the best popsicle recipes from simple ingredients: different kinds of fruit, coconut milk, fruit puree, Greek yogurt, and other healthy ingredients. Learn the steps to making easy DIY popsicles with and without fruit. From fudge pops to creamy popsicles to real fruit popsicles.
This is your ultimate summer guide to making easy popsicle recipes your whole family will love.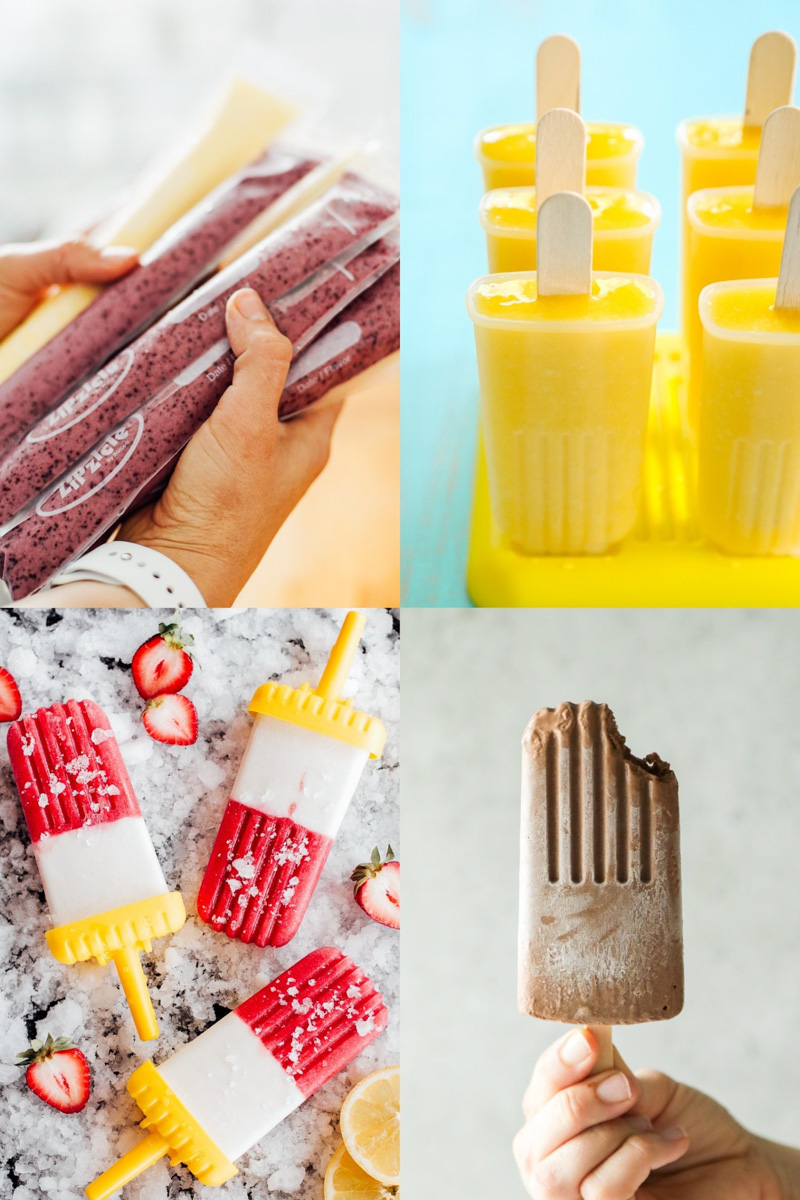 It's officially summer and there's nothing like a homemade popsicle on a hot summer day! The kids are out of school and it's set to reach 100 degrees by the weekend.
With summer here, I'm ready to embrace chicken on the grill, no-cook grazing boards made from pantry ingredients, and all the frozen treats (like our favorite homemade vanilla ice cream).
Why make your own?
3 reasons to stop buying popsicles and start making your own homemade popsicles this summer:
Healthy: When you make your own popsicles, you know exactly what's going in those popsicles. No high fructose corn syrup, artificial dyes, or mystery flavorings. Just healthy, real-food ingredients!
Easy: It takes just 10 minutes of hands-on time to make your own popsicles. And there's no cooking involved! Once made, they're a healthy snack the kids can help themselves to on a hot day. A homemade snack or treat doesn't get any easier than popsicles from the freezer.
No Expensive Ice Cream Maker Required: Making summer treats, like homemade vanilla ice cream, requires an ice cream maker. But for DIY popsicles, you don't need any expensive equipment; just a popsicle mold (you can keep this super basic) and ingredients already stocked in your pantry.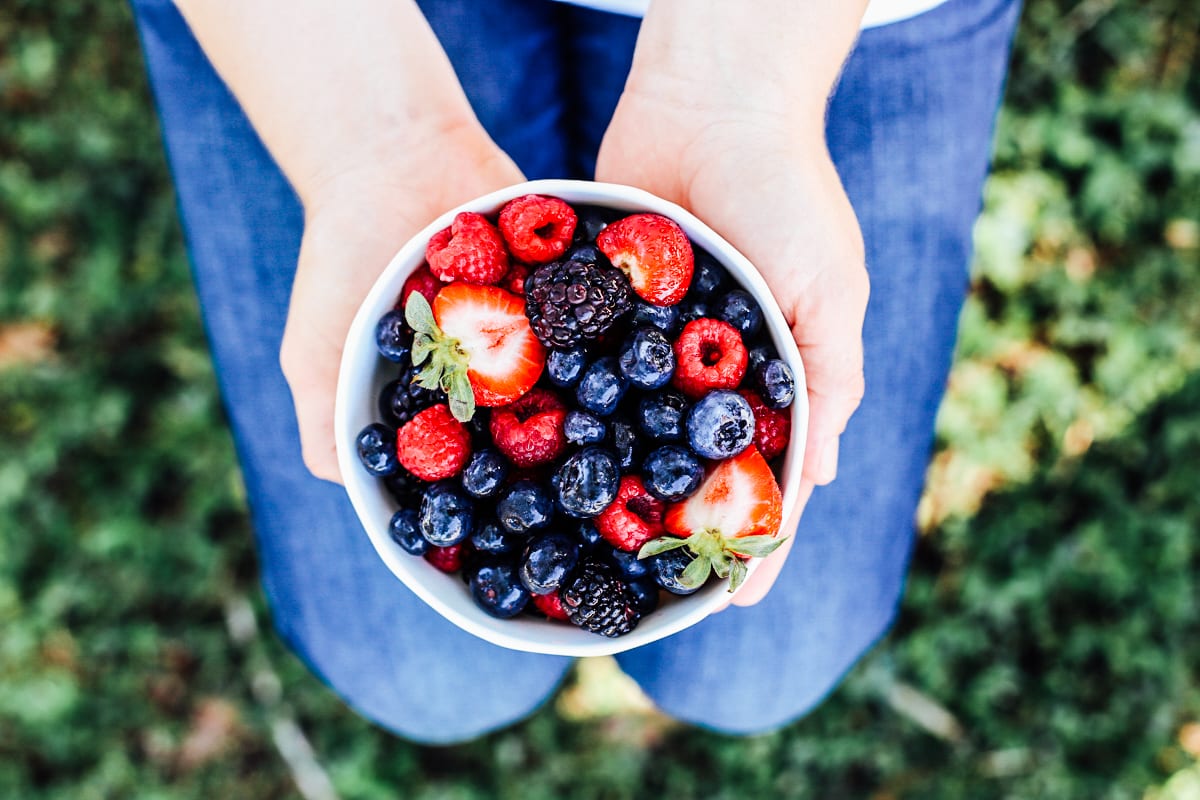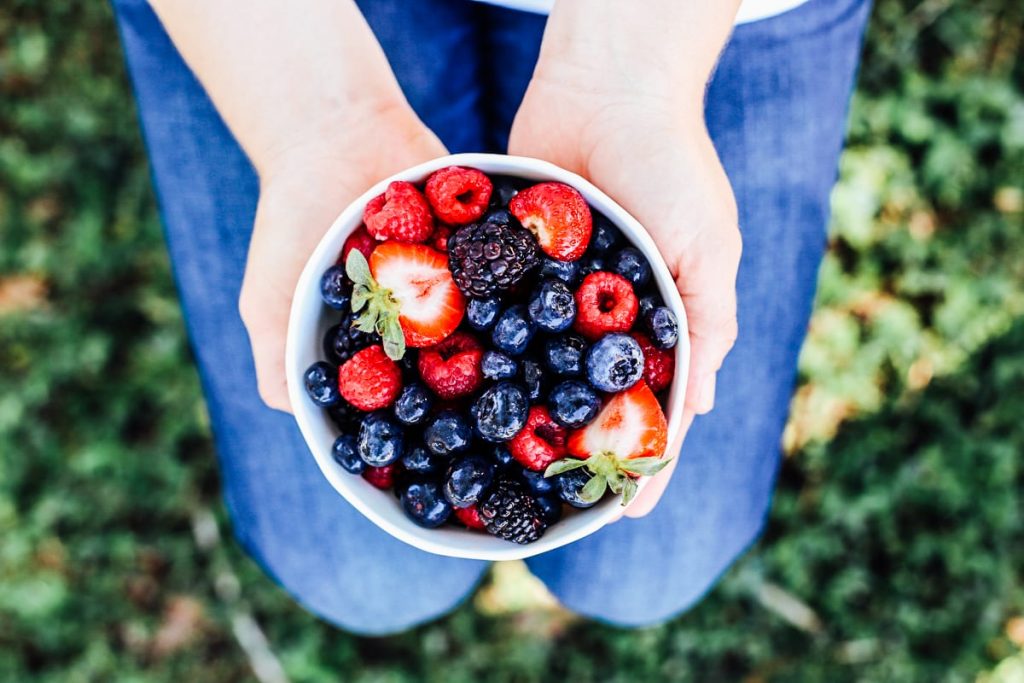 How do you make homemade healthy popsicles?
Are you in the mood for creamy popsicles made with yogurt or coconut milk? Or do you want to make something fruity with whole fruits, fruit juice, or fruit puree?
Once you know what kind of popsicle you want to make, here are a few basic principles for making your own popsicles.
Step 1: Flavor
One of the best ways to make easy homemade popsicles is to use your favorite fruit: fresh or frozen, ripe or slightly overripe (a great way to put those extra berries or bananas to use before they go bad). With fruit, you don't need any extra sweetener as the fruit itself is sweet. Blend up the fruit with a liquid, like coconut milk, almond milk, Greek yogurt. Or, skip the whole fruit and use juice (like orange juice). The easiest way to make popsicles is to place the ingredients in the blender and give everything a good puree.
Step 2: Choose a Mold
After blending the popsicle ingredients, pour the mixture (which should resemble the consistency of a smoothie), into a popsicle mold. There are lots of options: make your own mold with plastic cups (little Dixie cups or small plastic yogurt cups work best), use a muffin tray, buy a reusable popsicle mold, or use a push up pop mold. Or, make fun dinosaur shapes with a special popsicle mold.
Step 3: Add a Stick
Without a stick it will be impossible to eat your popsicles once frozen. Most reusable popsicle molds come with reusable sticks. Personally, I hate cleaning those stick so I prefer to use wooden craft sticks, which the kids can just toss when they're done.
Step 4: Freeze
Now you're ready to freeze the popsicles. The time it takes to freeze the popsicle mixture depends on how thick it is. It takes about 4-8 hours to freeze homemade popsicles. The faster they freeze, the more they'll resemble a store-bought popsicle (soft when you bite into it). To help them freeze quickly, place the popsicles in the coldest part of your freezer.
Step 5: Remove From The Mold
Once frozen solid, remove the popsicles from the mold by running the outside of the mold under cold water. This the easiest way to remove the frozen popsicles from the molds. I like to remove them all at once and store in a freezer bag to make it easy to grab and enjoy an ice-cold popsicle. The perfect treat on a hot day.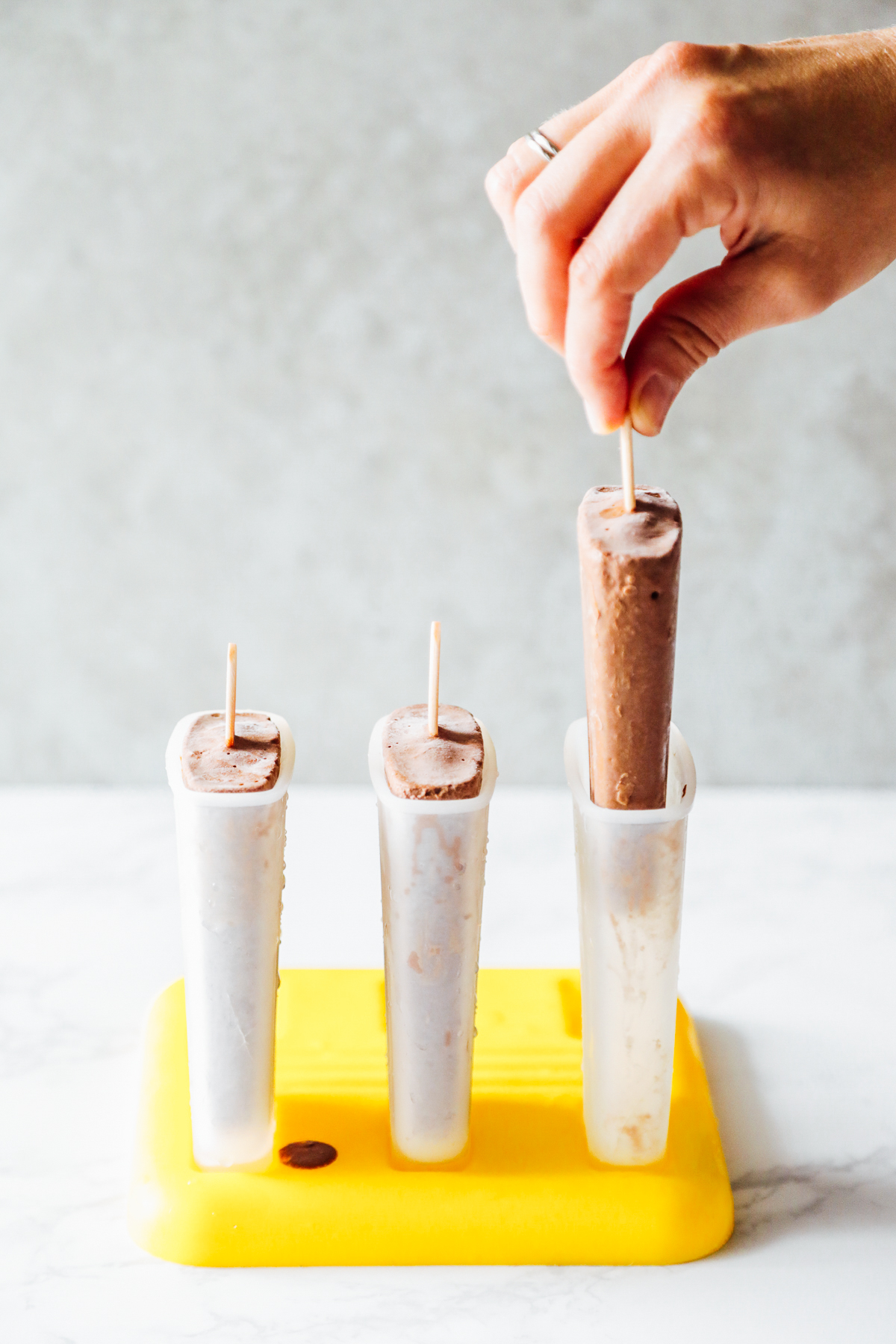 What Ingredients Do You Need?
There are so many delicious recipes and ways to make popsicles. You can create all sorts of different flavors with a few simple pantry ingredients. Here are the ingredients to experiment with for making your own fun treats.
Liquid: Yogurt, full-fat coconut milk (or another milk, such as: cow's milk, almond milk, cashew milk), juice (apple juice, grape juice, pineapple juice, or orange juice), water, coconut water, or yogurt.
Fruit: Fruit may be blended with the liquid or chopped up and stirred into the liquid. Strawberries, blueberries, pineapple, kiwis, peaches, mangoes, cherries, raspberries, are just a few options. Steamed veggies can also be added, like carrots or beets. Or add raw spinach or avocado. When you freeze fruit, it becomes less sweet so adding sweetener is optional.
Sweetener: You may want to naturally sweeten homemade popsicles: honey, maple syrup, or a banana.
Herbs: During the summer, fresh herbs are bountiful (learn how to store fresh herbs). Blend up a few mint leaves or basil leaves for a subtle, fresh flavor.
Extras: Peanut butter, cocoa or cacao powder, lemon juice, chocolate chips, and vanilla extract are few of the fun ingredients you can add to make a unique popsicle.
Examples of how to make your own custom flavors with simple ingredients:
Peanut Butter Fudge Popsicles: blend coconut milk, peanut butter, banana, cinnamon, and maple syrup.
Blueberry-Yogurt Popsicles: blend blueberries, plain yogurt, and honey.
Strawberry-Mint Lemonade Popsicles: blend water or coconut milk, strawberries, mint leaves, and lemon juice.
Mango-Coconut Popsicles: blend mangoes and coconut water.
Cherry-Lime Popsicles: blend cherries, lime juice, and water (or coconut milk).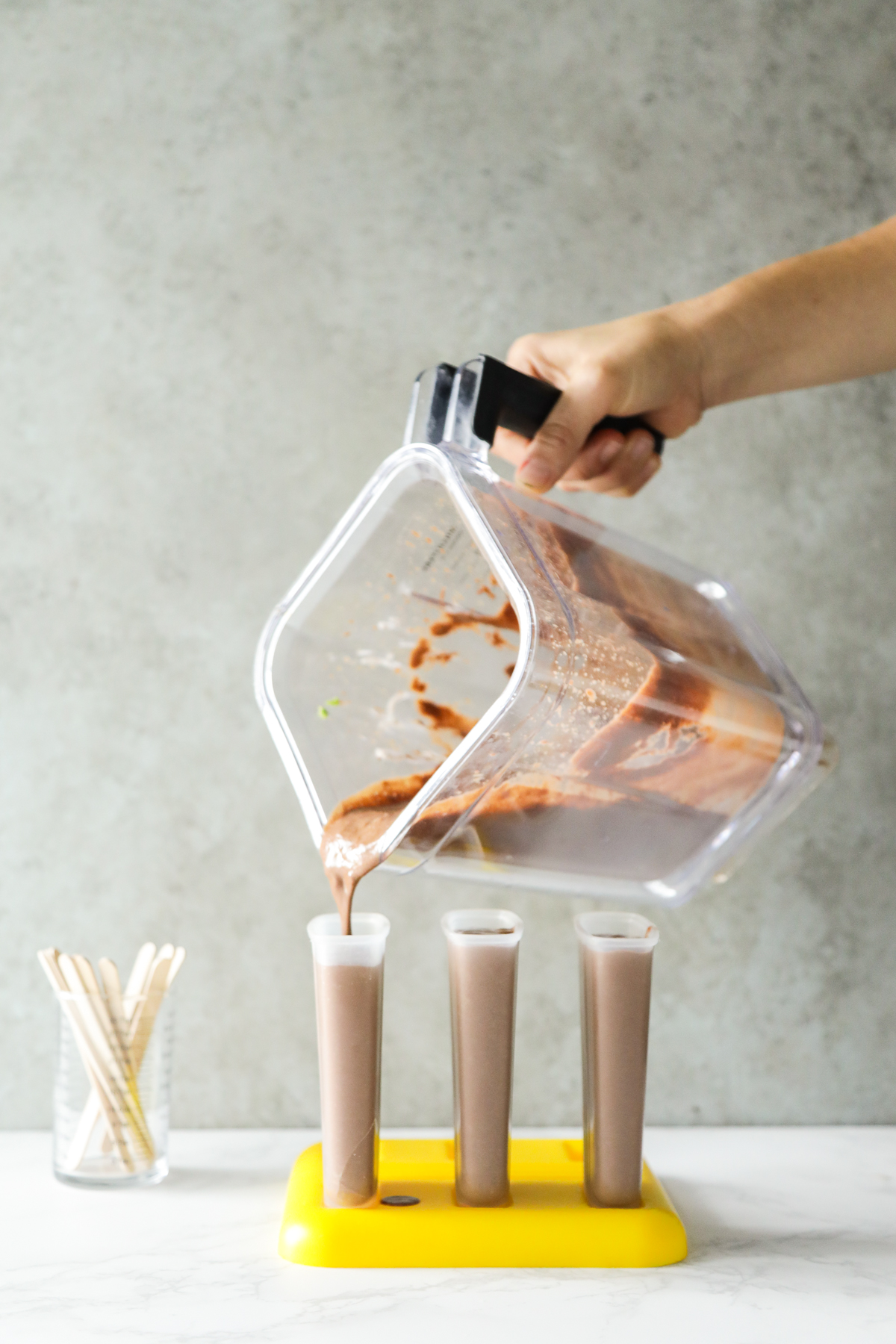 The Best Popsicle Molds
You can't make DIY popsicles without some sort of mold. Here are all the options for the best homemade popsicle molds:
9 Easy and Healthy DIY Recipes
I can't wait to share my favorite ways to make homemade popsicles. If you want to invite your kids into the kitchen this summer, these recipes are fun and easy to make with them.
This recipe collection represents a variety of different flavor combinations made with my favorite ingredients: fruit-based popsicles (using different fruits), creamy pops, and a homemade version of classic Fudgesicles. You can use a variety of different popsicle molds (see recommendations above) to make most of the recipes, unless noted.
This healthy, homemade version of a classic creamsicle is made with orange juice, yogurt, and coconut milk.
Orange Creamsicles
Made with orange juice, coconut cream (full-fat coconut milk), yogurt, honey, and vanilla. Blend the ingredients and pour into a popsicle mold.
GO TO THE RECIPE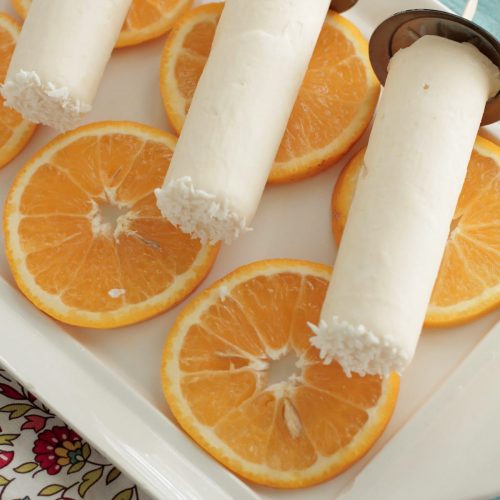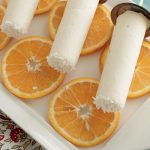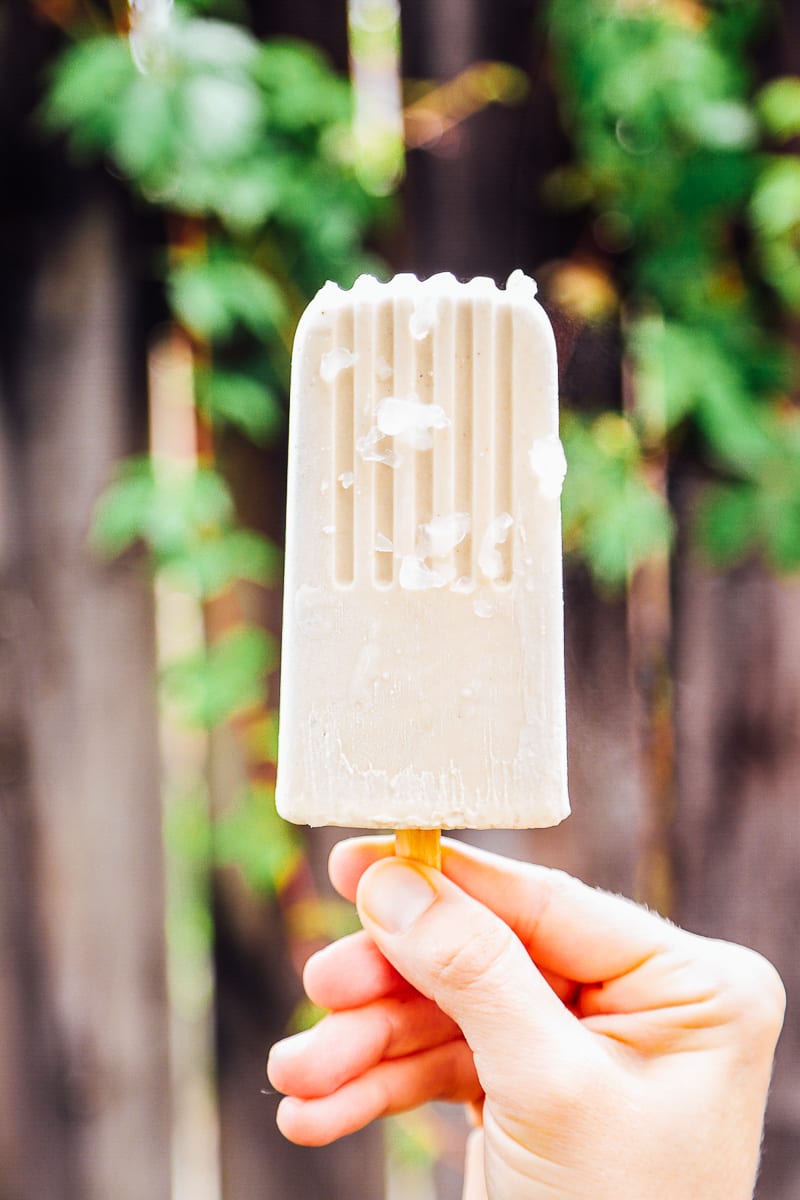 If I had to choose my favorite popsicle, this is it because…peanut butter! It's made by blending natural peanut butter and ripe banana (for sweetness) with coconut milk. Creamy and sweet with plenty of healthy fat!
Peanut Butter Fudge Popsicles
Made with full-fat coconut milk, banana, peanut butter, maple syrup, vanilla extract, cinnamon, salt, and you can even add an avocado for more healthy fats!
GO TO THE RECIPE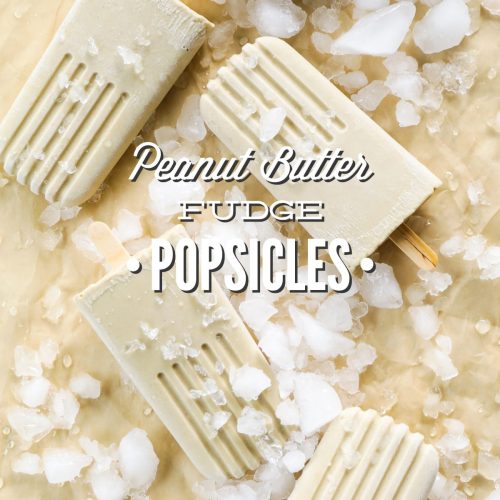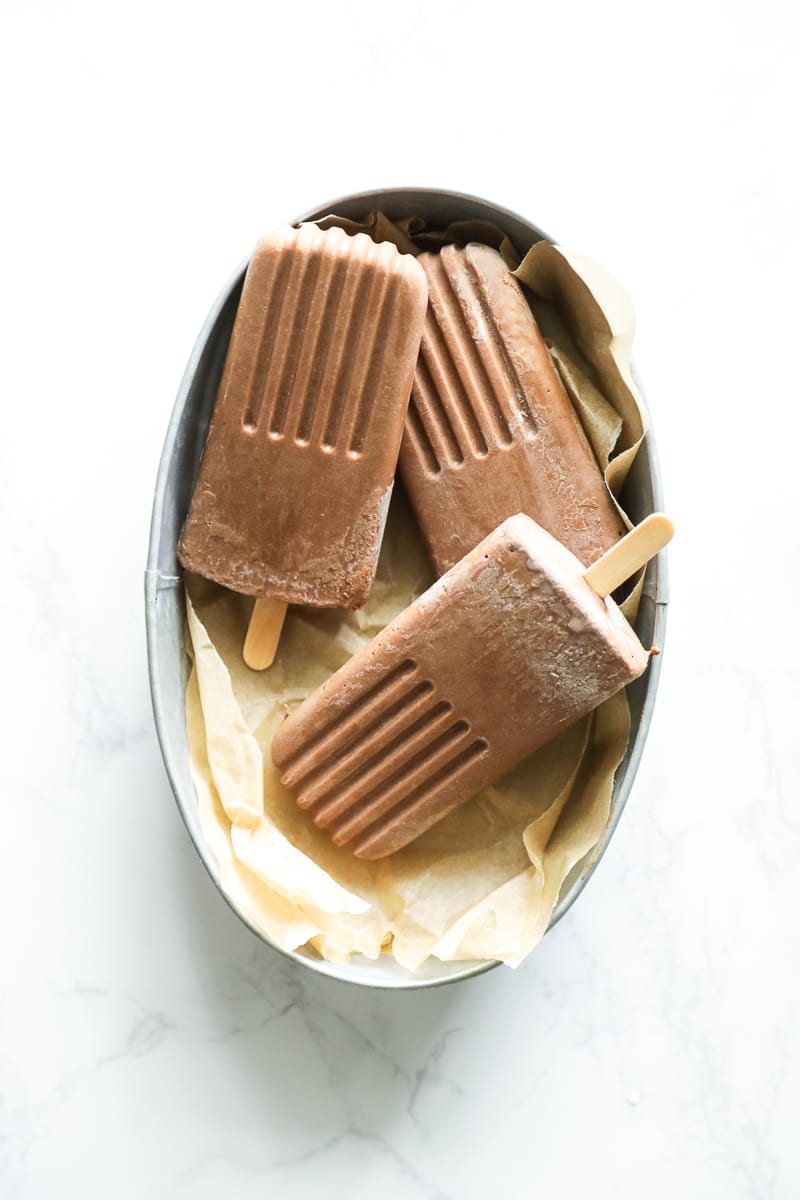 Another knock-off from my childhood. This healthy version of the classic Fudgesicle is made with the simplest ingredients: cacao or cocoa powder, coconut milk, and maple syrup.
Homemade Chocolate Fudge Pops
A healthy take on a classic. Made with cocoa powder, coconut milk, and maple syrup for natural sweetness.
GO TO THE RECIPE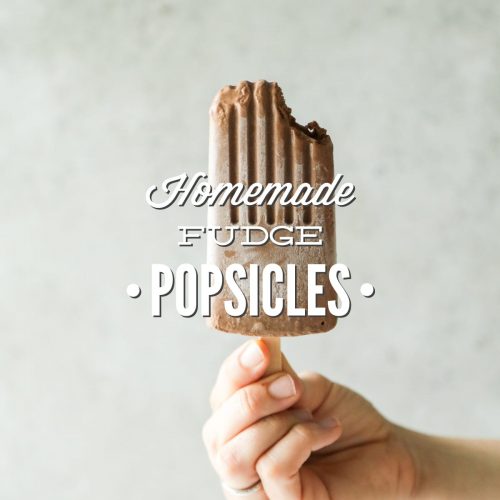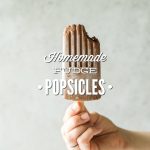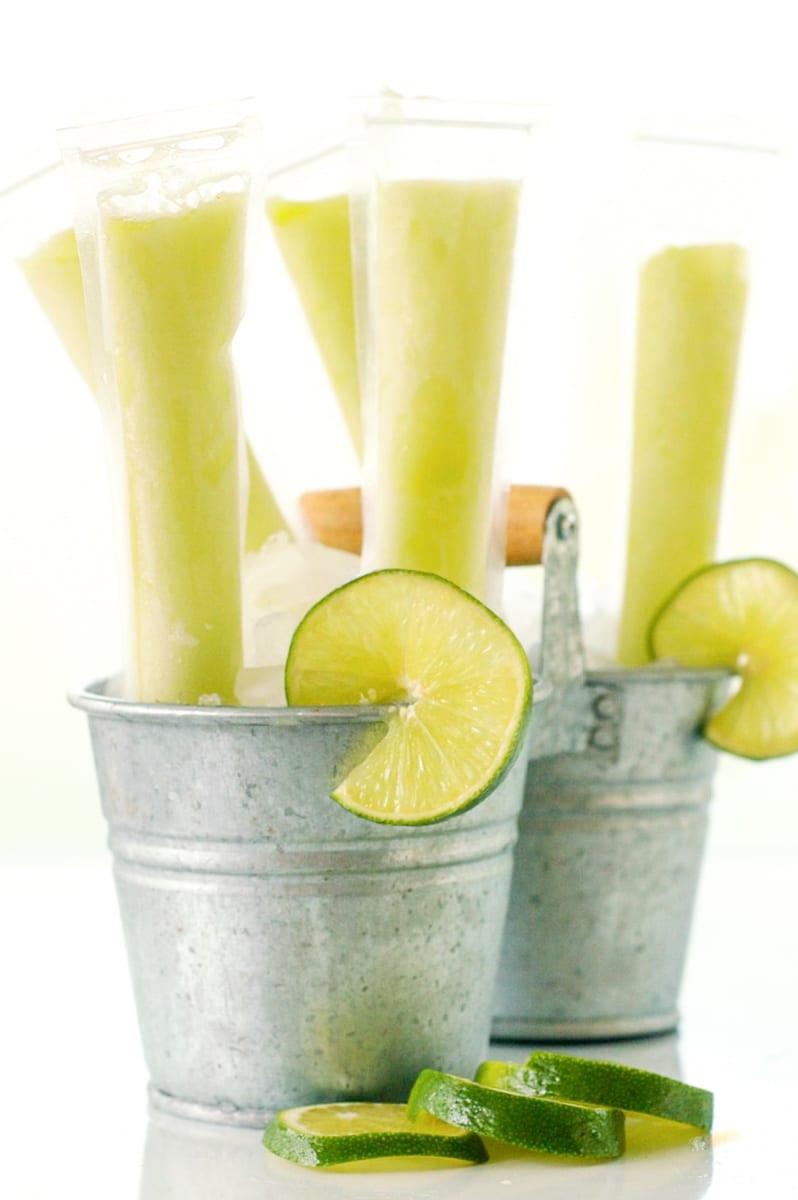 Use DIY ice pop molds to make fresh fruit pops that are naturally different colors (no artificial dye needed!).
Homemade Lime Green Ice Pops
Skip the artificial dye this summer and make your own ice pops with honeydew and lime. Combine the ingredients and pour the juice into ice pops (Zipzicle molds). Don't love honeydew? Use any variety of fruit with a higher water content.
GO TO THE RECIPE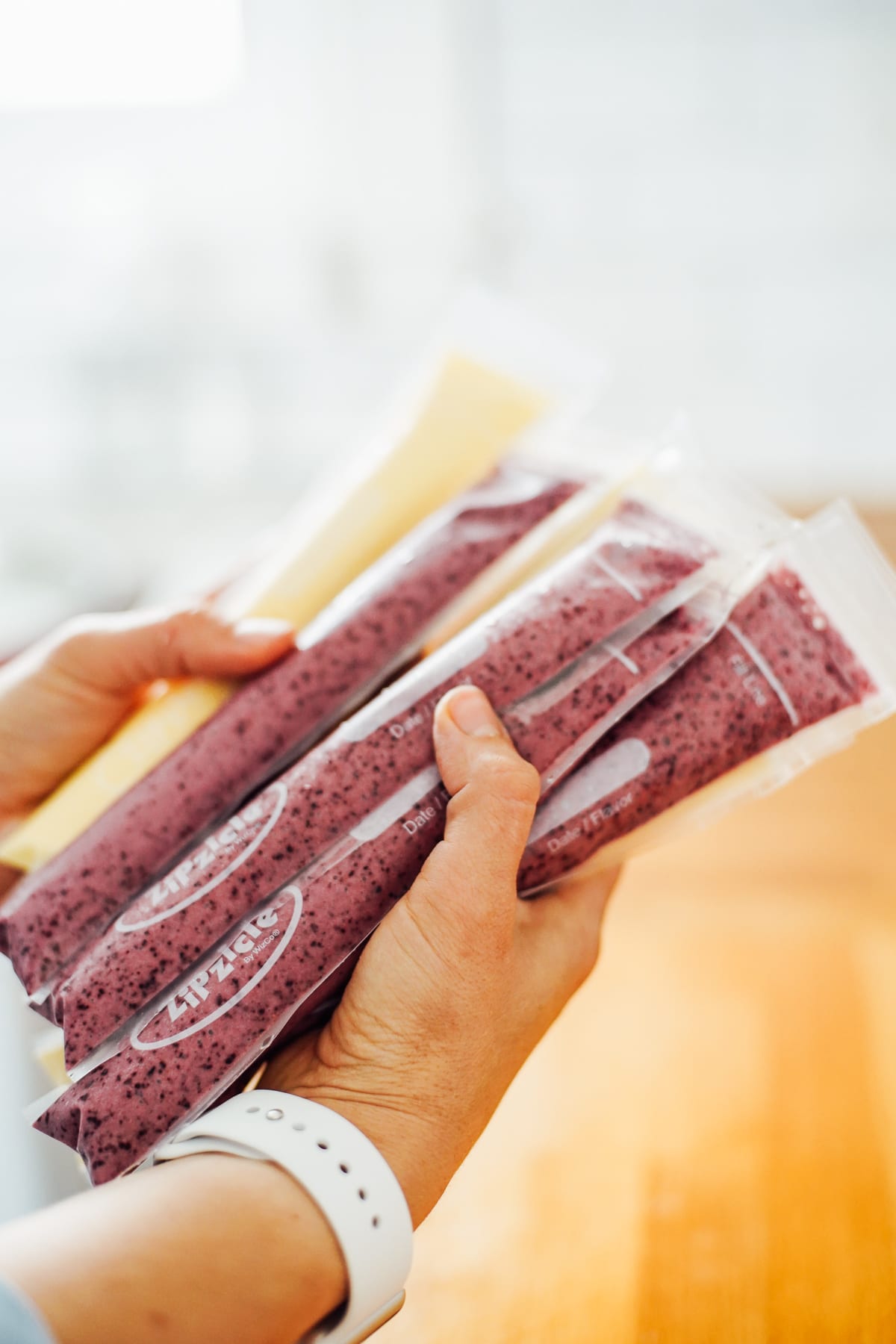 5. Fruit and Yogurt Pops
Blend up your favorite fruit with yogurt and honey. Pour into ice pop molds and freeze. A healthy (and on-the-go) snack or treat for a hot day!
Homemade Fruit and Yogurt Ice Pops
Make these ice pops in just five minutes with yogurt and your favorite fruit. You can also use this recipe to make regular popsicles, just double the recipe amounts to make multiple popsicles.
GO TO THE RECIPE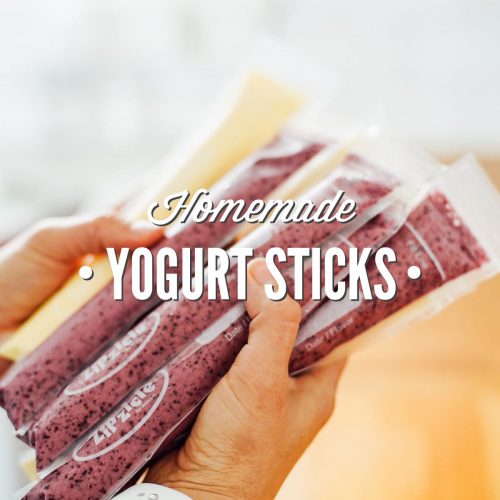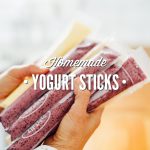 Made with mango and coconut water, this popsicle is perfect for staying hydrated and cool on super hot summer days.
Mango Popsicles
Made with mango and coconut water for a natural electrolyte boost on a hot day.
GO TO THE RECIPE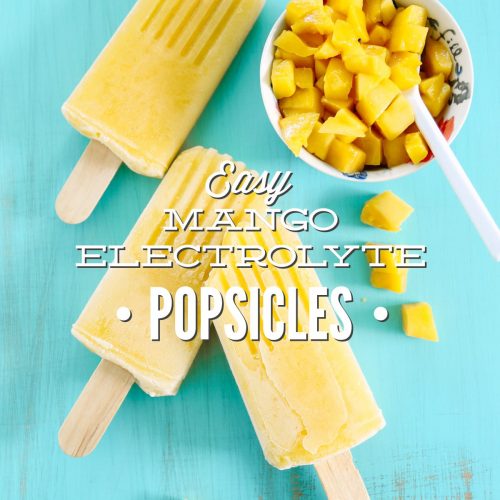 One of my favorite homemade fruit popsicles made with frozen or fresh strawberries. This recipe is made in two steps: first by freezing the strawberry lemonade base, then later adding the coconut layer. This is the perfect way to use all those frozen strawberries from strawberry season.
Strawberry Lemonade Cream Popsicles
The best of two summer treats: a cream pop and an icy fruit pop. The first layer features strawberries, lemon juice, and honey. The second layer is made with yogurt and coconut cream.
GO TO THE RECIPE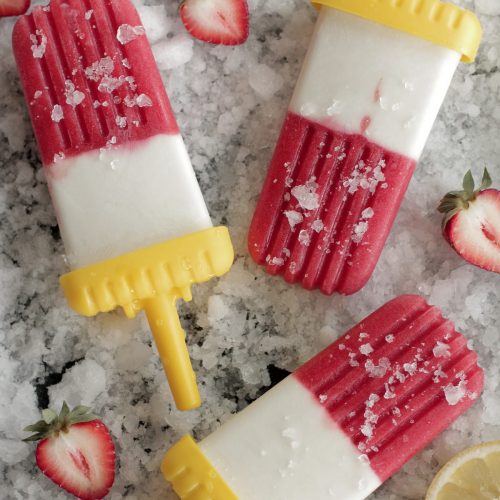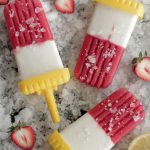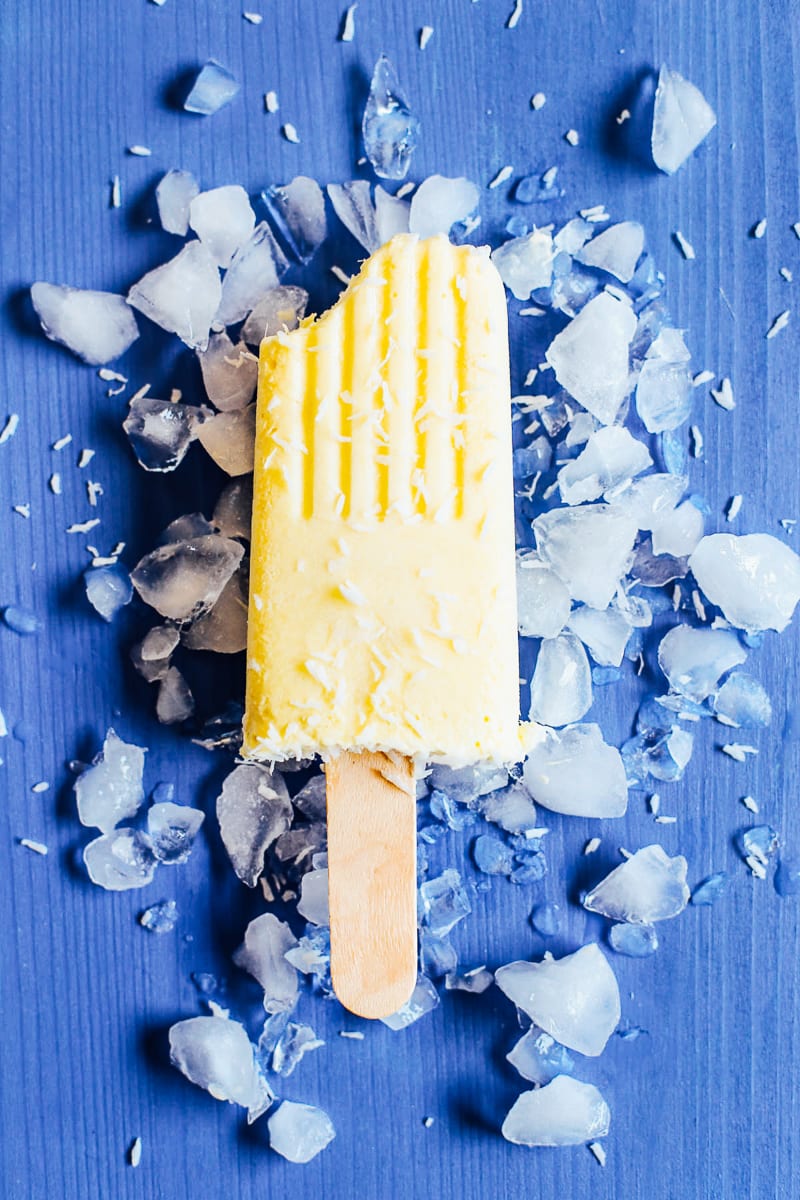 A virgin Pina Colada in popsicle form, made with just two ingredients: fresh pineapple and coconut milk.
Pina Colada Popsicles
Made with just two ingredients: pineapple and coconut milk. This popsicle tastes like a pina colada in popsicle form, without the alcohol so they're safe for the whole family! Don't like pineapple? Sub in any of your favorite fruits: berries, cherries, peaches, or mangoes.
GO TO THE RECIPE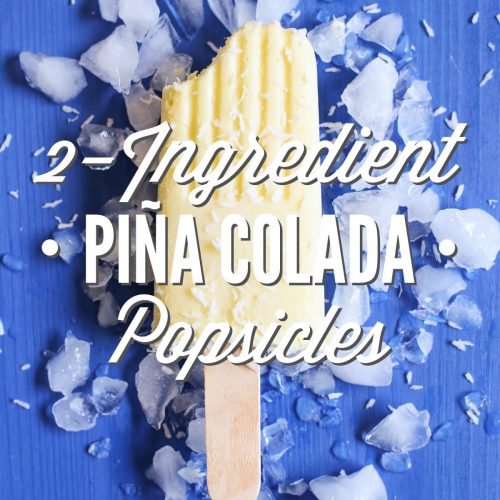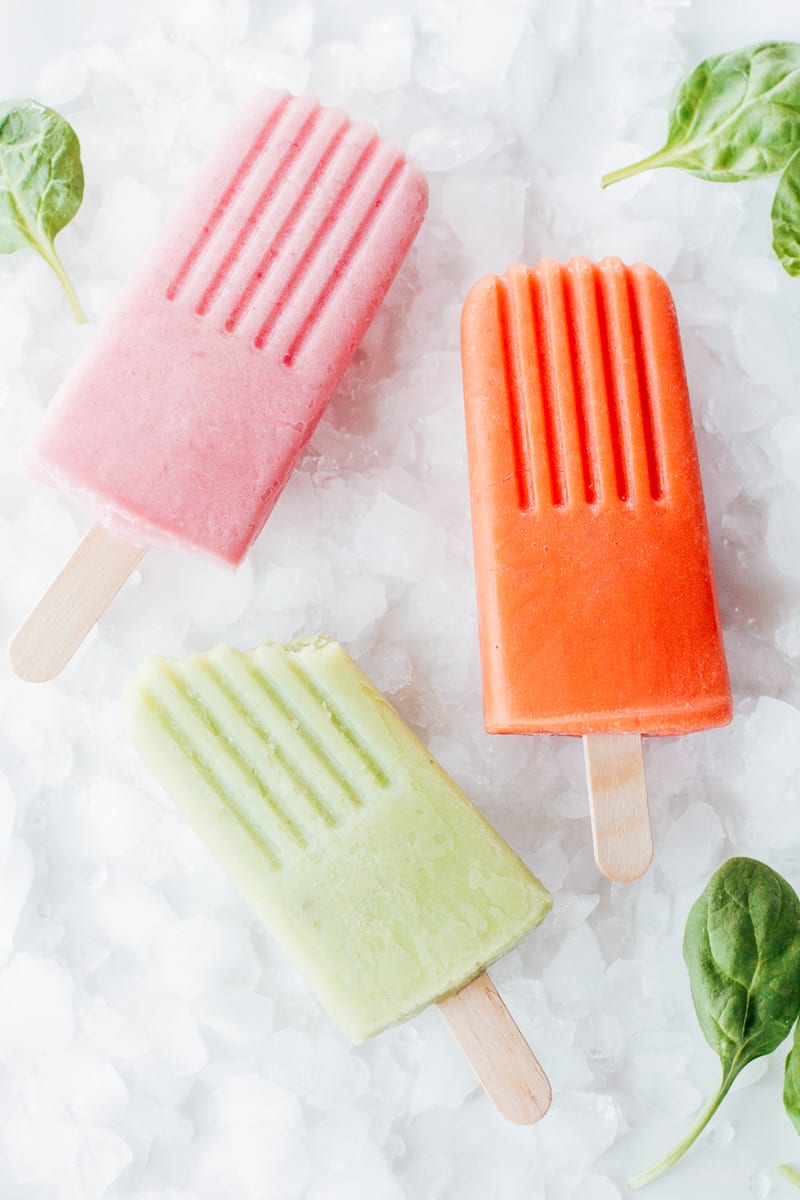 Vegetables can be a delicious addition to a homemade popsicle. And with fun names, like Green Dinosaur and Tickle-Me-Red, the kids are sure to get on board with this veggie-packed treat.
Veggie-Packed Popsicles
Make one of three popsicles with veggies: beets, spinach, and carrots. Your kids will never guess veggies are waiting inside these naturally sweetened fruit pops with hidden veggies.
GO TO THE RECIPES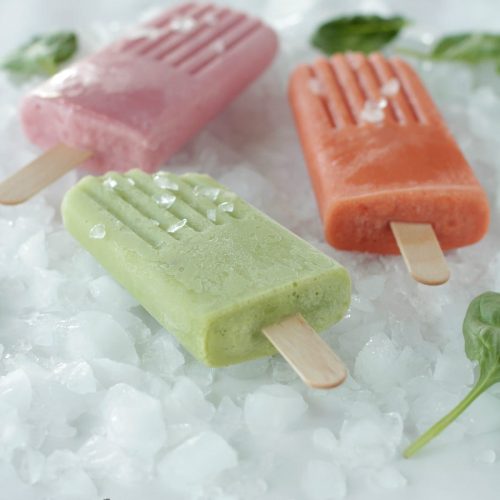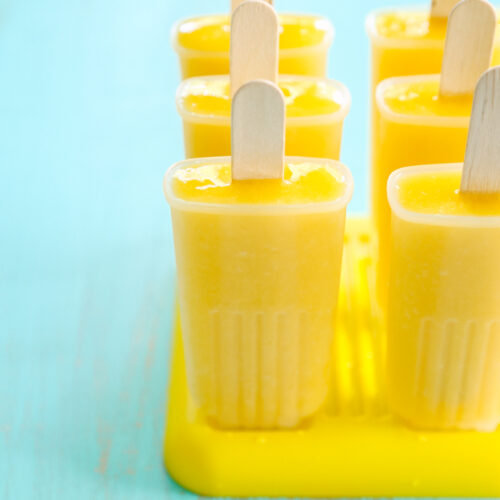 How to Make a DIY Popsicle (The Easiest Beginner's Recipe)
This simple recipe will get you started with making homemade popsicles using fruit. This is a great starter recipe for getting your feet wet with DIY popsicle making!
Equipment
1 set

popsicle mold

see suggestions for different popsicle mold options above in the article
Ingredients
2 1/2

cups

frozen fruit

strawberries, chopped pineapple, peaches, cherries, etc.

1

13.5 ounce

full-fat unsweetened coconut milk

2

Tablespoons

honey

1/2

teaspoon

pure vanilla extract
Instructions
Add all the ingredients to a blender and blend until smooth (about 60 seconds).

Pour the mixture into a popsicle mold (see options in the article above). This is what I use. I'm able to make 6 popsicles with this recipe. The number of popsicles you'll make depends on the size of your molds. Insert sticks into the mixture (either wooden craft sticks or reusable sticks).

Freeze for about 6 hours (between 4-8 hours is generally how long it takes for a popsicle to freeze).

Store the frozen popsicles in the molds or remove all the popsicles from the molds and store in a freezer bag or freezer-safe airtight container. To remove from the mold, run the outside of the popsicle mold under cold water to remove the popsicle.
Notes
The nutritional value is calculated based on using strawberries as the fruit. 
This is a great starter recipe for a basic fruit-based popsicle, allowing you to experiment with simple ingredients and different fruits. You'll find 9 amazing and unique popsicle recipes in the article above (if you're looking for a different flavor combination).
Nutrition
Calories:
42
kcal
Carbohydrates:
10
g
Protein:
1
g
Fat:
1
g
Saturated Fat:
1
g
Polyunsaturated Fat:
1
g
Monounsaturated Fat:
1
g
Sodium:
1
mg
Potassium:
96
mg
Fiber:
1
g
Sugar:
9
g
Vitamin A:
7
IU
Vitamin C:
35
mg
Calcium:
10
mg
Iron:
1
mg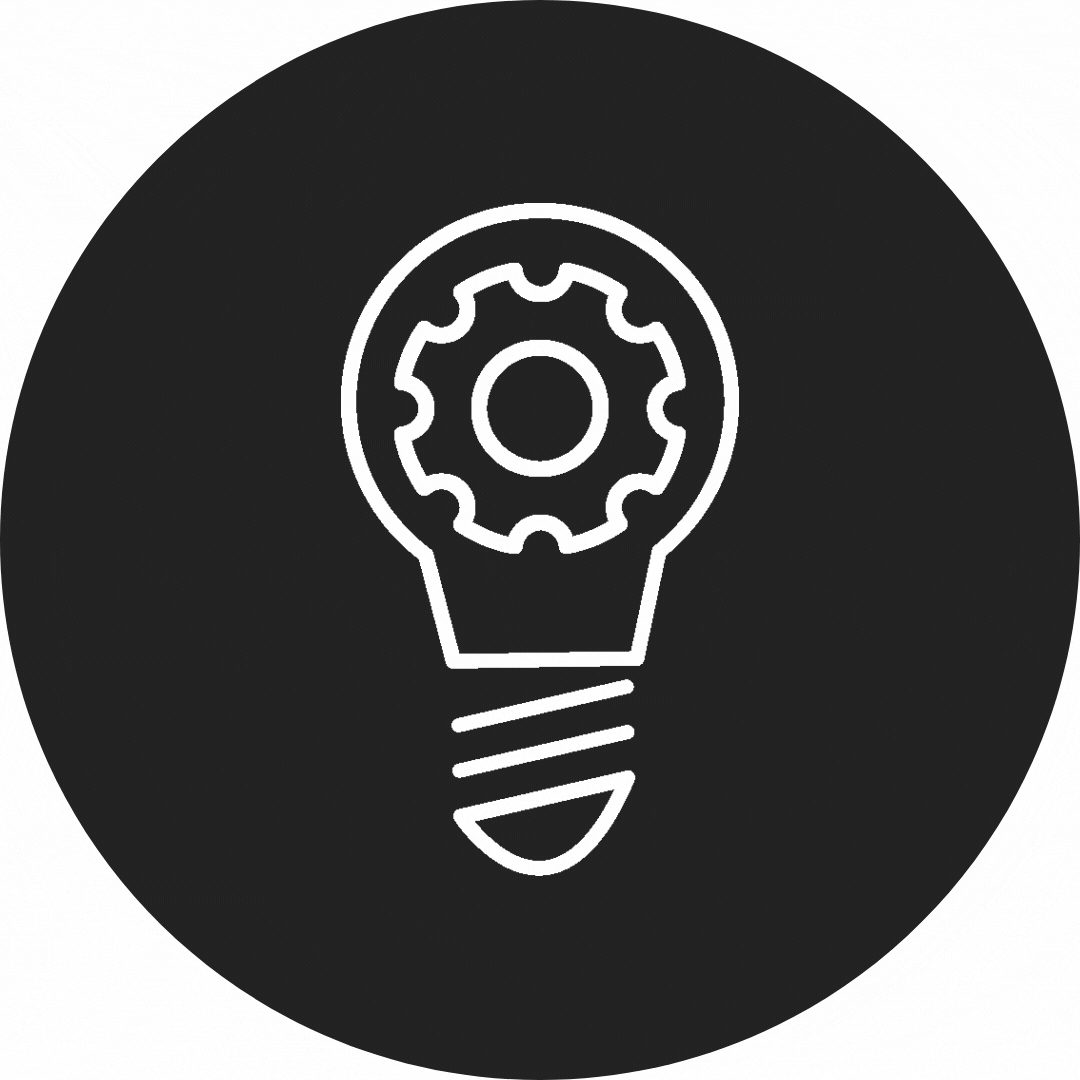 FAQs