During my early days of real food, I was eager to make "all the recipes" and regularly found myself buying specialty ingredients. This way of cooking, and eating, was expensive. I spent a lot at the grocery store on food that didn't carry us through multiple meals.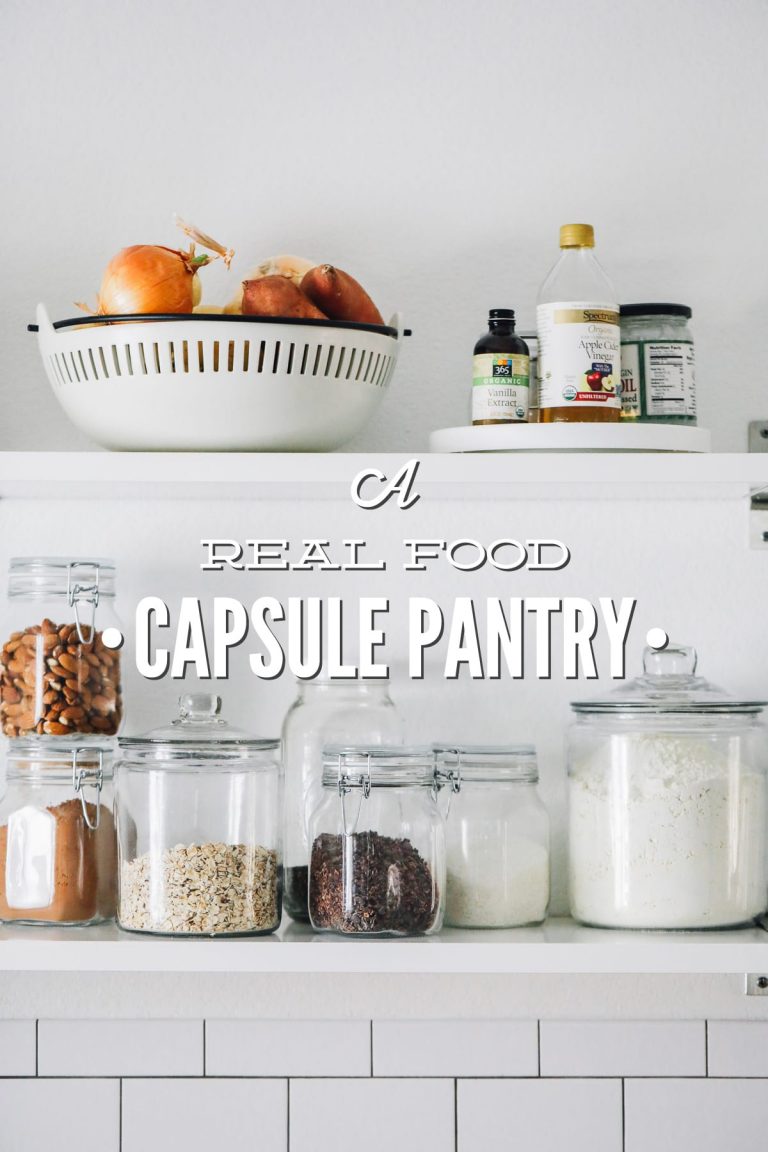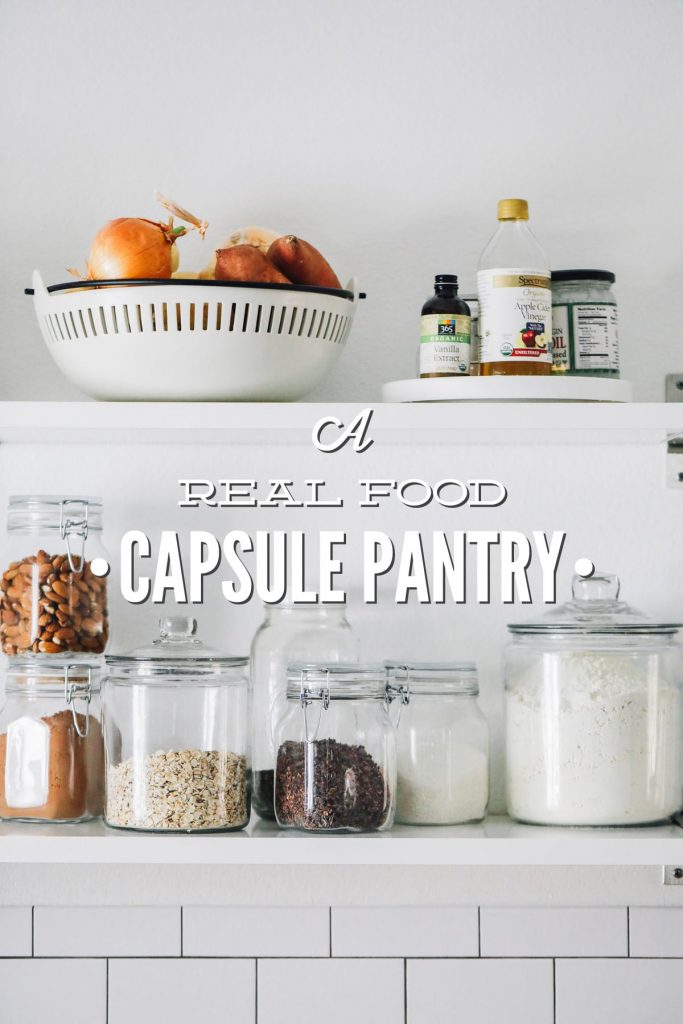 Over the years, I've learned how to shop and cook smarter by meal planning and rotating favorite meals. I've also learned how to stock a capsule pantry in order to simplify meals, save money, and stretch ingredients across multiple meals.
I've shared my meal planning strategy in the past. Today, let's talk about a capsule pantry.
A Capsule Pantry
An Intentional Method to Simplify Real Food
What is a capsule pantry? 
I learned about the concept of a capsule pantry a few months ago from a friend. After she shared about this new concept, I realized that I've had a capsule pantry for quite some time. I just didn't know there was a special name for this intentional method.
A capsule pantry is much like a capsule wardrobe; a term that you are probably familiar with. The capsule concept was created by Susie Faux, a London Boutique owner in the '70s. According to Faux, a capsule wardrobe is a collection of a few essential items that work together and don't go out of style (timeless).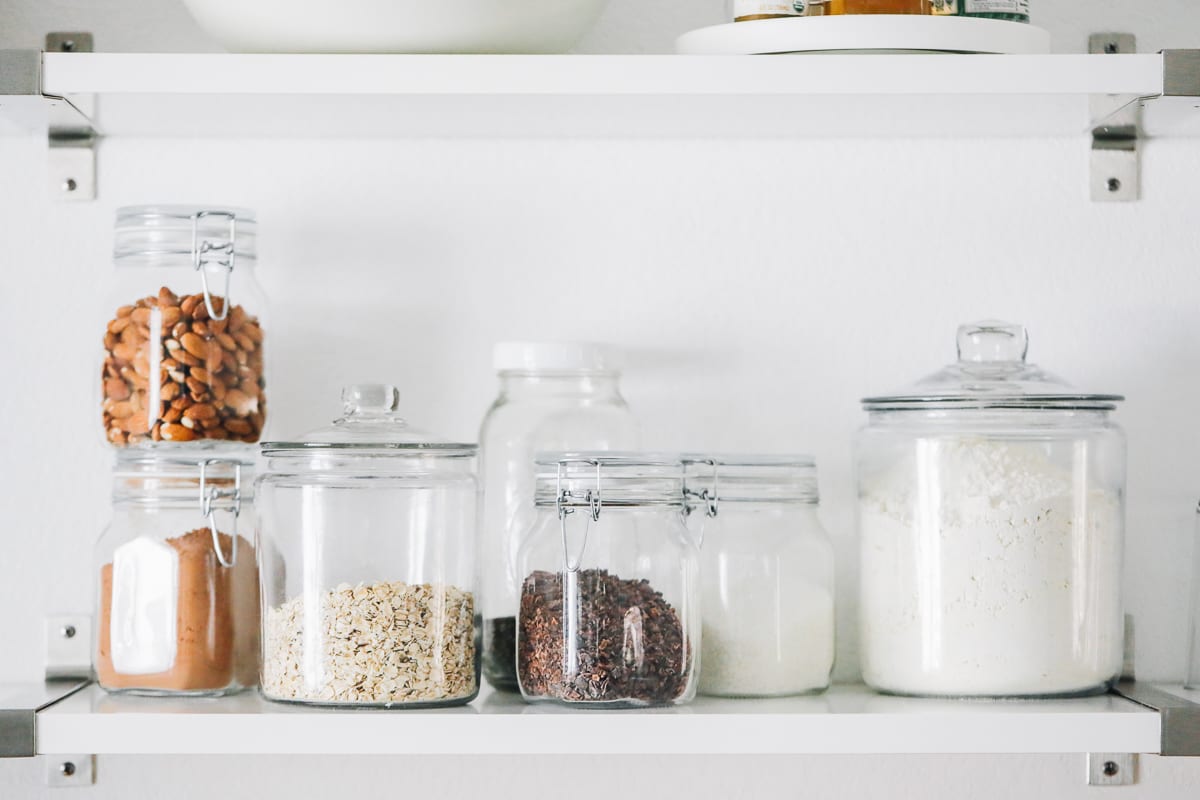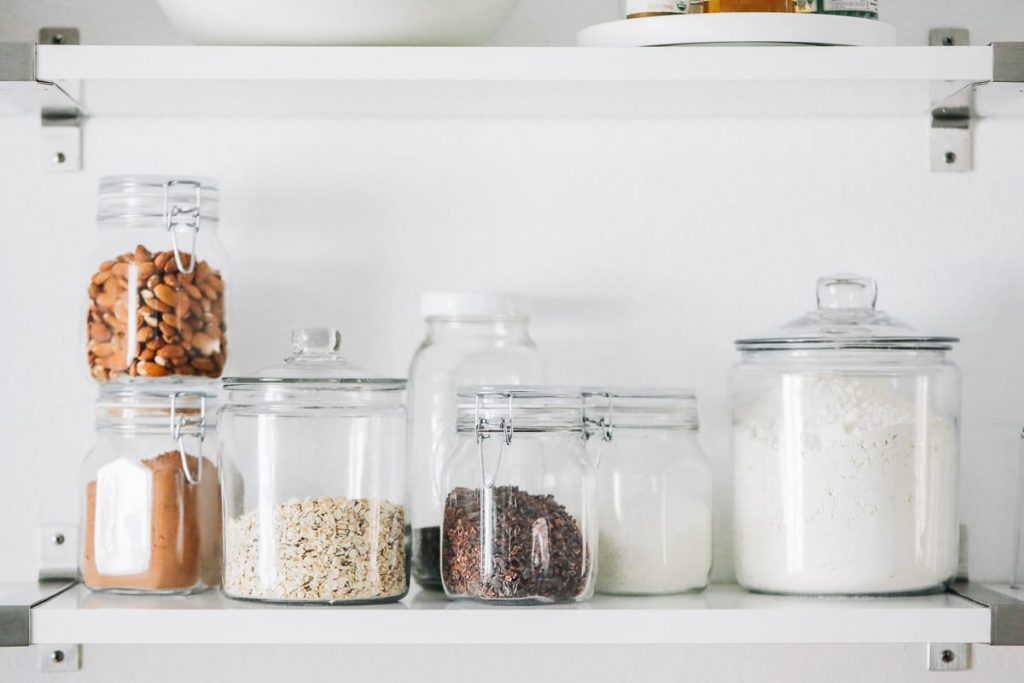 A capsule pantry is an intentional way to simplify. A capsule pantry is made up of essential foods (ingredients). Foods that you love and use. Foods that can be used to create multiple meals. While most of us think of a pantry as just dry goods, this concept applies across the board to the fridge, freezer, and actual pantry (dry goods).
In a day when food products are constantly marketed to us (by online influencers, commercials, etc.), a capsule pantry keeps one focused on the essential, the important, the foods/ingredients that actually have a purpose. 
A capsule pantry simplifies not only your pantry space (goodbye ingredients that sit for years, just taking up space and not serving a purpose), but also simplifies planning and preparing meals. When you have a pantry that's stocked with ingredients and foods you love and use, creating simple, nourishing meals is easy. A capsule pantry, to me, is essential for creating a simplified, ready-at-any-moment real food lifestyle.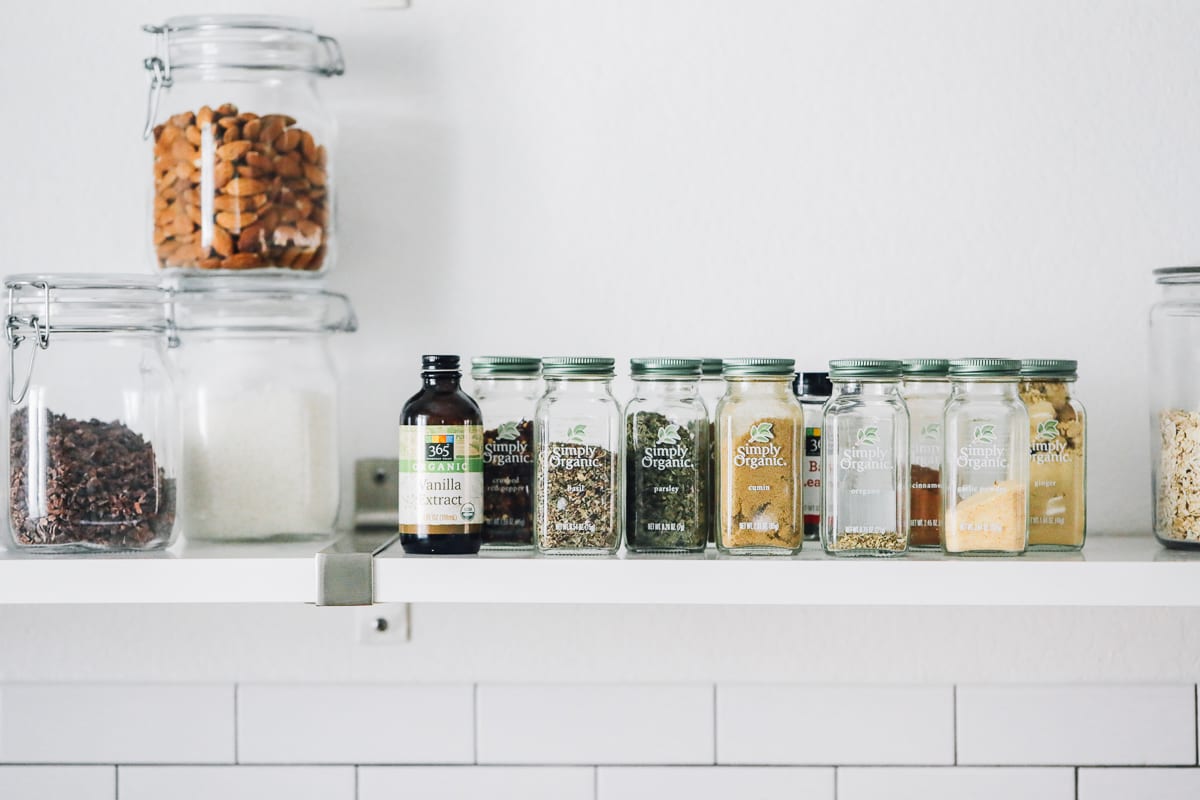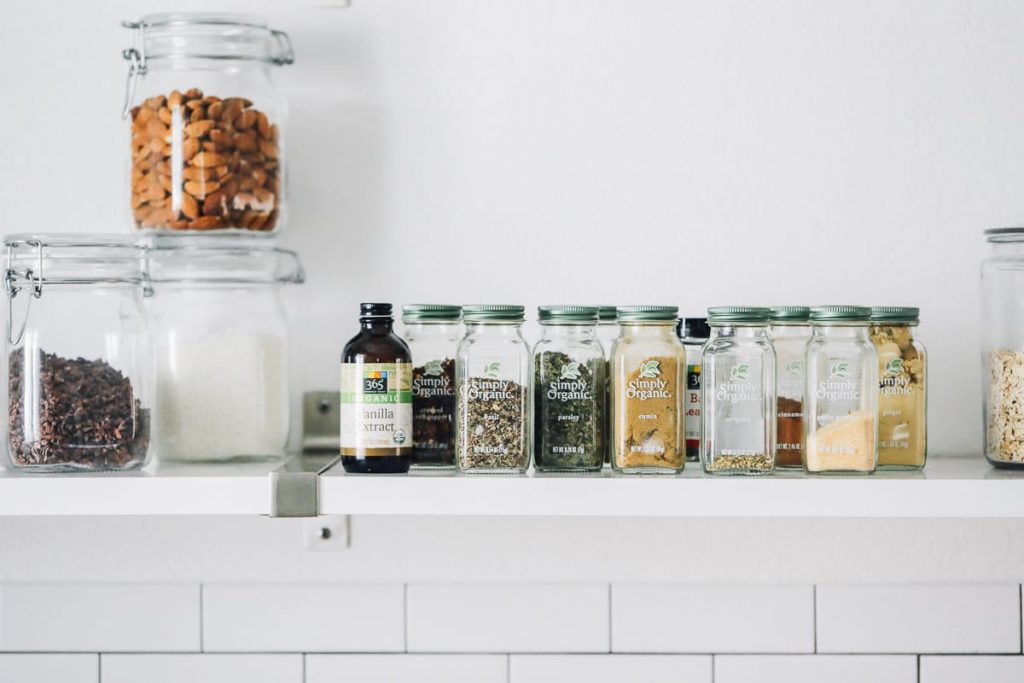 How do you create a capsule pantry?
Think about the meals you regularly make. (Remember the collection of meal ideas and recipes you've been keeping and using to create regular meal plans? Well, this list is going to prove valuable as you build a capsule pantry.) Oatmeal? Granola? Spaghetti? Soups? Tacos? Grain-style bowls? Bean burritos? Pancakes? What ingredients do you use to regularly make these meals? What foods does your family regularly enjoy as snacks? Berries? Yogurt? Granola?  Start a list and keep it going.
Now, go through your current pantry (remember, this includes fridge, freezer, and actual pantry). Take everything out. Donate non-perishable food you don't use. I know, there was good intention behind purchasing these items, but it's time to let it go and simplify. Toss food that's expired. Toss condiments that you don't ever use, or use them ASAP if they're still good. Ask yourself, "Do I use this regularly? Can this ingredient be used in multiple ways to build meals and feed my family? Do we love this?"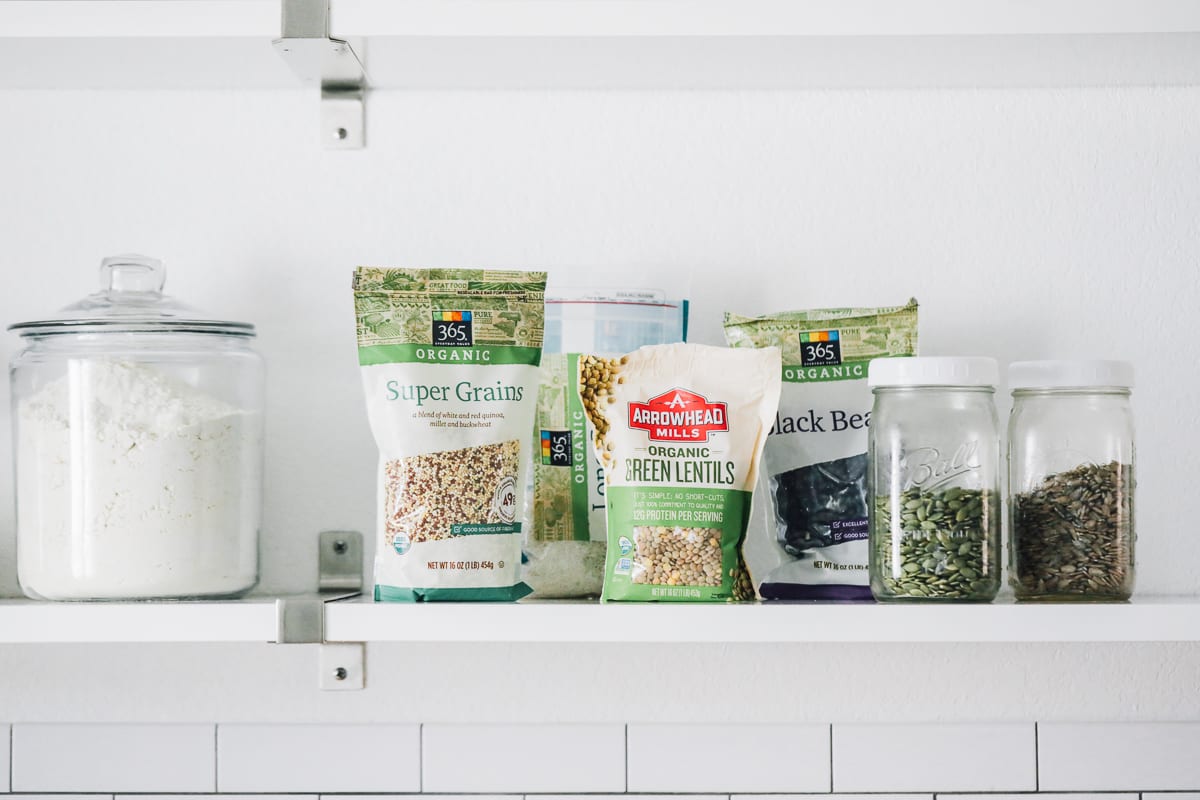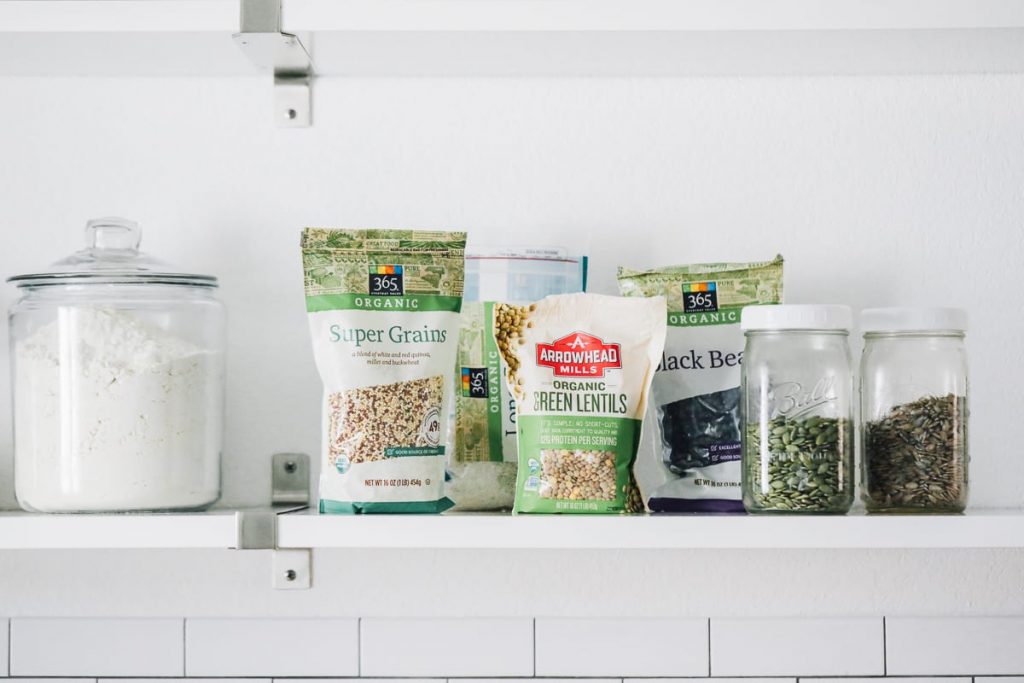 Now is also a great time to organize your pantry. I find that organizing my food spaces by category is particularly helpful. In the actual pantry, sort food into categories that make sense to you, such as: canned ingredients (tomatoes, beans, coconut milk, etc.), baking ingredients (cacao/cocoa, sugars, etc.), dried fruits, snack foods, seasonings. I keep my nuts and seeds, along with grains, in my garage fridge to keep them fresh and bug-free. Repeat this practice with the freezer and fridge. I shared my fridge organization in this post. 
The ingredients and foods stocked in your capsule pantry should be carefully curated by you, based on your family's lifestyle. I recommend keeping a list of these ingredients/foods. Use a piece of paper or a note in your Notes App. I've created a printable of my capsule pantry as an example (DOWNLOAD). 
When you notice something is getting low, make a note on your grocery list and restock it. That way you can always make simple, nourishing meals. We have an Amazon Alexa. When an ingredient is about to run out, I announce, "Hey Alexa, add rice to my Whole Foods list." I could also use a pen and paper, but using this convenience is a such a small win for this busy mom.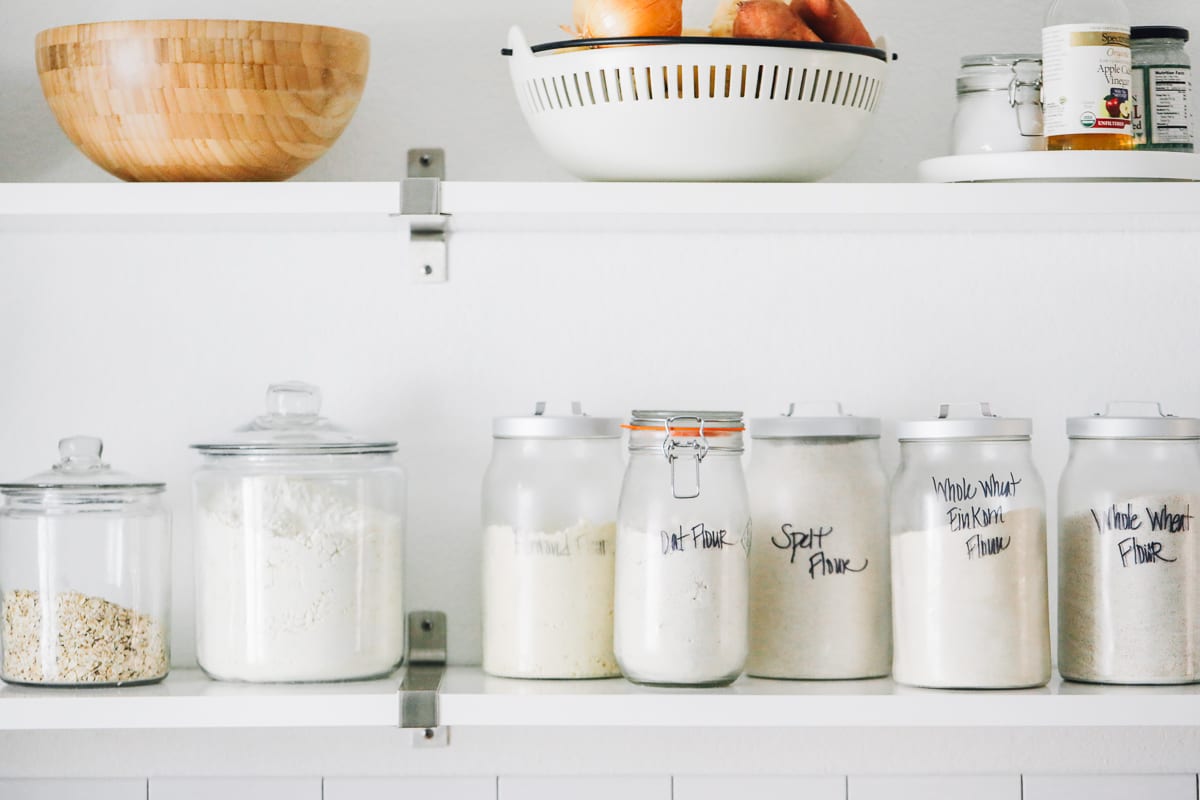 How do you use a capsule pantry?
A capsule pantry simplifies life and empowers you to prepare real food meals on a daily basis. You should open your pantry door, and open your fridge and freezer, and think, "Oh yes, there are so many meal possibilities in here. I can make pasta, black bean bowls, chicken salad, a big green salad with homemade dressing, and lentil soup."
A capsule pantry is your source for creating simple, real food meals on a regular basis. Your capsule is the place to turn, along with your favorite meals list, to easily create meal plans. Once you know what you have in stock, what needs to replenished, and any special ingredients you may need (we'll talk about this next), build a grocery list (you may already have a few items on that list from noticing what is about to run out).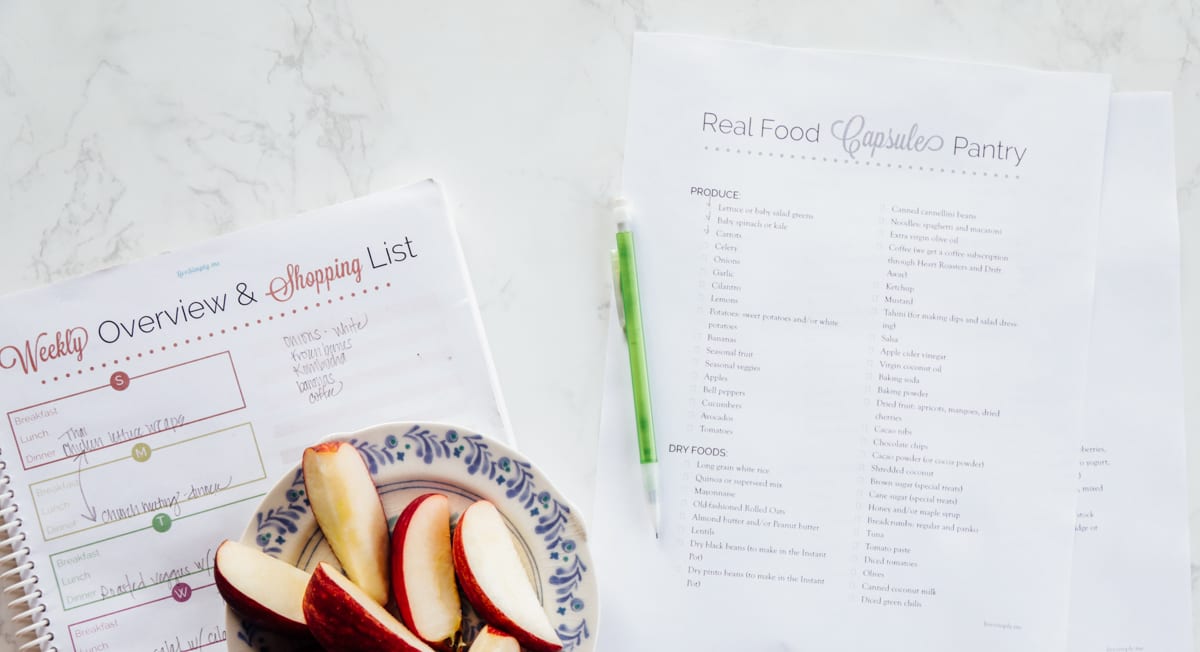 Do you still make recipes that call for special ingredients not found in your capsule pantry?
Yes, definitely! The idea isn't to limit meals or restrict you; rather, a capsule is meant to simplify meals and approach real food from a budget-friendly standpoint. The idea is to keep a stock of multi-use ingredients/foods that are regularly used to build nourishing meals. That's it!
It's okay to make recipes that call for something you may not regularly stock. These recipes aren't going to make up the bulk of your meals, but it's always fun and inspiring to experiment with a new recipe and special ingredients. 
If you're feeling a tad bit overwhelmed by the idea of a capsule pantry, let me encourage you. A capsule pantry isn't built overnight. It's a process, an intentional way to simplify a real food lifestyle. Building a capsule, along with building a list of favorite meals, takes time. If you're new to real food, be patient. Experiment with simple, nourishing recipes. (Most of the recipes shared on Live Simply are based on my capsule pantry.) Keep a list of recipes you love making and your family enjoys eating, and the common ingredients used to make these meals. This list will help you build your capsule pantry, one ingredient at a time.