A couple of weeks ago, I shared a tour of my fridge. Yep, every single nook and cranny. One of the biggest questions I get, when it comes to real food, is, "How do you keep your food fresh?"
I think we've all been there. You buy a bunch of produce or other ingredients, with the best intentions when you're at the store or market. By the next weekend, you're tossing half the ingredients in the trash. We all know this is wasteful, but how do we keep this from happening?
To help you save money, time, and food, I've put together my best tips. Tips you can begin using right now to help you avoid the food waste and ultimately save money on your groceries (because when you're using what you bought, you're saving money).  Let's put an end to the rotten lettuce.
How to Keep Food Fresh
Avoid Food Waste and Ultimately Save Money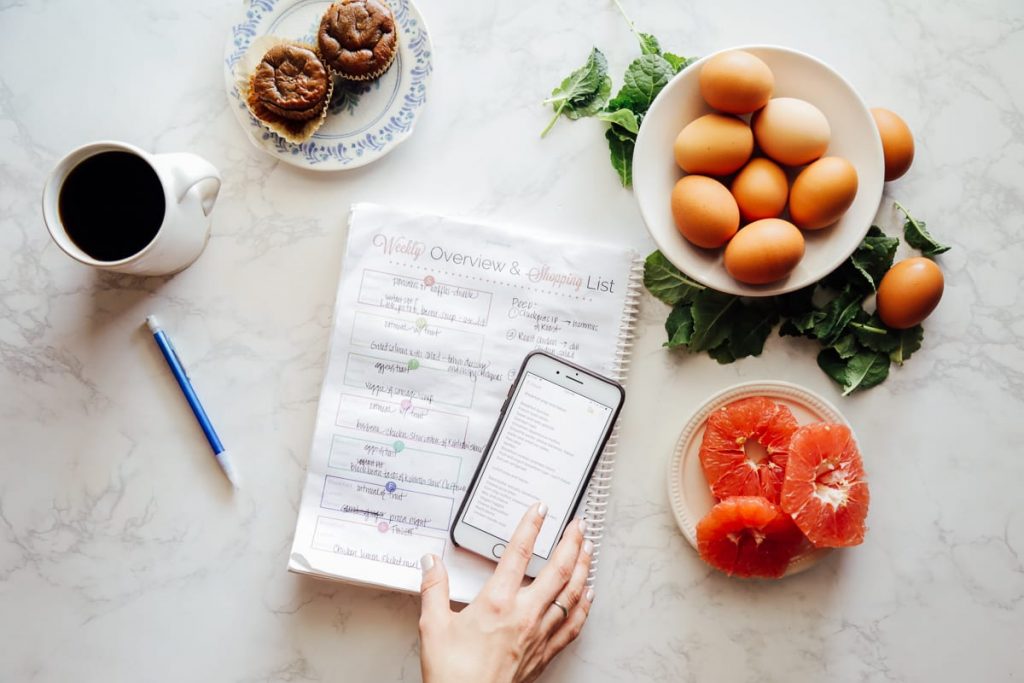 1. Meal Plan
Meal planning is essential if you're going to make the most of your ingredients/food. If you're new to buying ingredients and preparing real food, I recommend planning what you'll make in advance, then visit the store or market. 

If you've been at this real food thing for a while, you may want to shop based on the season and what's on sale (this is my method for shopping during farmers' market season). My guess is that you already have a collection of meals to rely on, so you'll know how to put ingredients to use and build meals. As you shop, think about how you'll use the ingredients filling your basket/cart. Then, when you get home, write down exactly how you'll use these ingredients to build meals. 

Without a plan, you'll probably forget (if you're like me) how to use your ingredients and that means some of your ingredients will probably rot in the fridge. 

When planning, think about the ingredients you need to use first and plan accordingly. For example, a delicate veggie (like eggplant) may need to be used early in the week but a hard veggie (like a squash) could probably be used toward the end of the week. 

The Real Food Planning Challenge will help you learn how to shop for real food, stock your kitchen, and create a meal plan (plus you'll get access to my meal plan printables).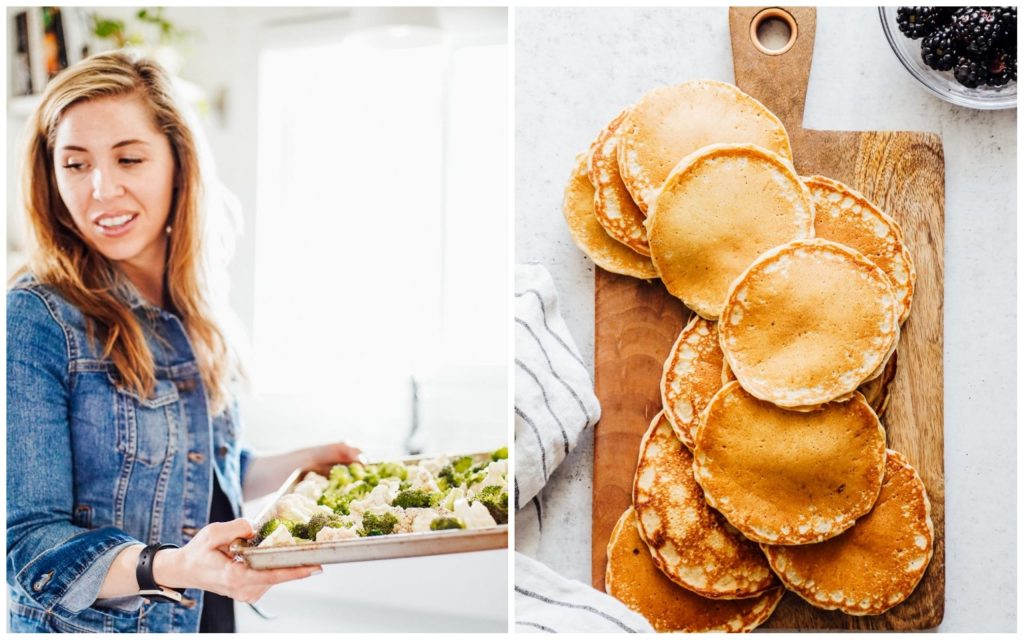 2. Prep Ingredients
When you get home from the market or store, take care of your food. Take the produce out of any packaging and place it in the crisper drawers or storage containers. If you want to use bags, reusable bags are a great option for storing items in the crisper drawer. I like to chop some veggies on the spot: carrots, celery, bell peppers, and cucumbers. These veggies make great snacks and may also be used for other meals throughout the week.
I store my carrots and celery in water (learn more). I also store whole radishes and fresh ginger slices this way. Celery and bell pepper slices may be stored in storage containers without water.
I store herbs and green onions in mason jars filled with water (learn more).
In the video tour, I share in detail how I store every ingredient in my fridge.
3. Organize
When your fridge is organized, you can clearly see what's inside which means you're more likely to actually use the food in your fridge. When you've taken the time to organize your fridge and store your food properly, you're less likely to end up throwing away half your veggies at the end of the week.
How you organize your fridge may look different than how I organize my fridge. Find a "system" that works for you. For me, grouping like things as much as possible is helpful. I talk about this system in the video.
The goal isn't perfection. The goal is a functional fridge. When food is visible and appealing (not rotting), you're more likely to use your ingredients.
4. Keep Food Visible
This means using storage containers that allow you to see food. My favorite containers, which you'll see in the video, include:
5. Mid-Week Check
I like to perform an inventory check on Wednesday evening, while I'm cooking dinner. This only takes a couple of minutes. I'll take a peek at how the ingredients are doing. Does anything look like it needs to be used ASAP? If so, I may rearrange my original plan and put that ingredient to use tomorrow.
6. Know How to Use Leftover Ingredients
At the end of the week, you're probably going to have a few extra ingredients. Maybe that's a few extra carrots, celery sticks, or a few bananas on the counter.  It's important to know how to use these ingredients. Roast extra veggies for lunch or as food prep for the week ahead. Or, roast the veggies and blend them with broth to make a creamy soup (similar to this recipe). Peel the extra bananas and freeze them for future smoothies–you can do this with any fruit! Steam the extra zucchini to freeze and also toss in smoothies. Make broth with random veggies scraps (onion, mushrooms, carrots, celery, extra herbs). Some ingredients can be rolled over to a new week. Begin planning next week's meals with these ingredients, first–thinking about what you can make with these ingredients and then shop for extra things you'll need.
These "tricks" or strategies have helped me keep my food fresh for longer, avoid food waste, and ultimately save money on groceries. Strategies like these keep real food practical and doable for our family. If you'd like to see how I store the ingredients in my fridge to keep everything fresh, organized, and visible, watch my fridge tour video and visit this post.
Real Food Fridge Tour Video