This morning, I received the summer email that parents either love or hate: "Welcome back to school!"
Personally, I have mixed feelings about this email. Okay, mixed feelings for about two seconds and then excitement sets in. I've said it before, and I'll say it again: I love August and back to school time. Maybe it's because I was a teacher before having children. Or, and probably much more likely to be the case, I personally thrive on consistency and routine and find my children are the same way. Summer is a time when both those words have absolutely no meaning.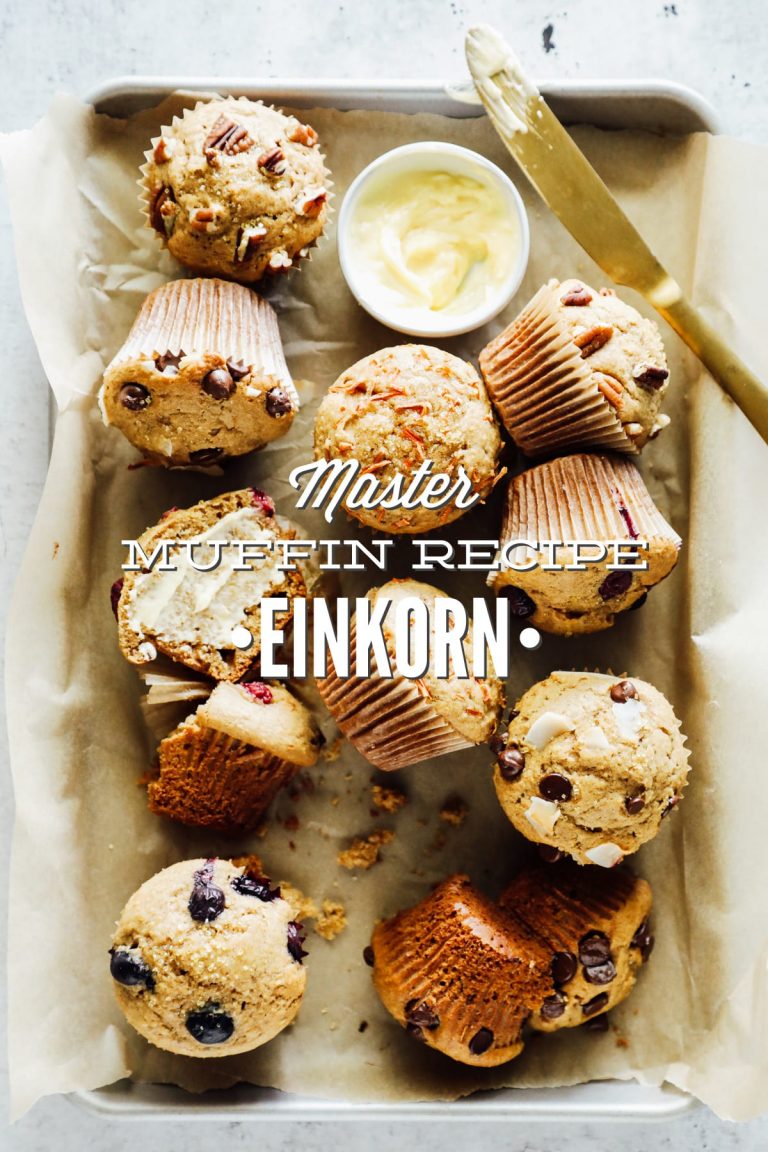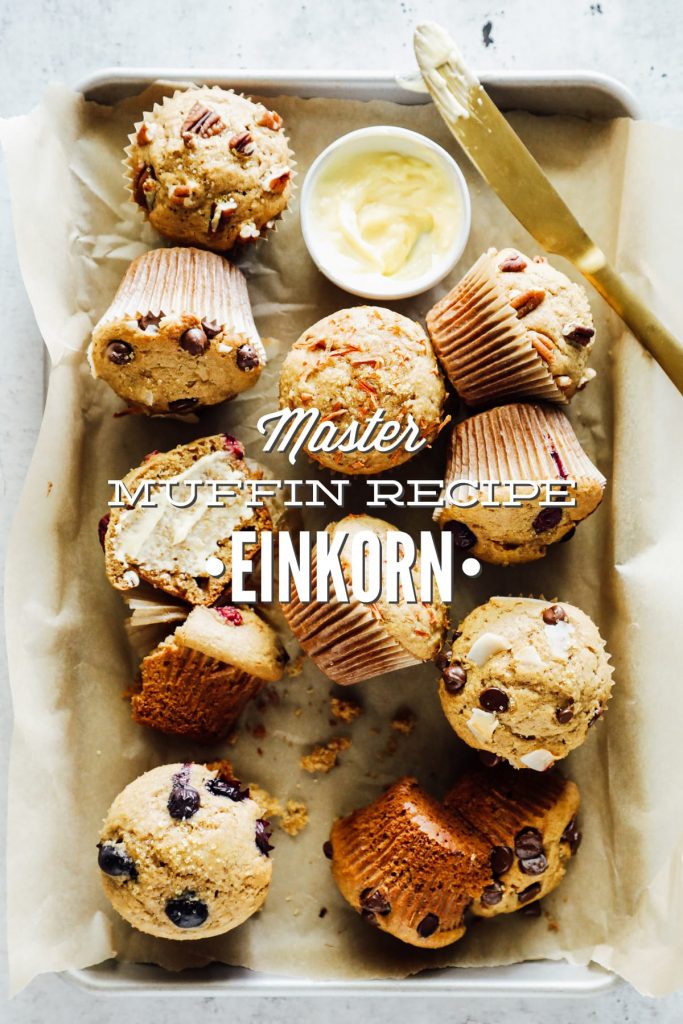 It's been a fun summer. We've gone to the movies on a random Tuesday night, without caring about bedtimes. (PS: Incredibles 2 is a fantastic movie–even better than the first one.) We traveled to Iceland with the kids. We've had fun in the kitchen, enjoyed picnic dinners at the beach, and watched way too much Netflix. <–We're just catching up on the last nine months of new content. It's been a good summer. And now it's time to enjoy the last few weeks, all while preparing for a new school year.
We talk a lot about food prep here on the blog and over on Instagram. I've personally seen the benefits of meal prep (even if this means preparing just one breakfast item) in my own life. Meal prep has helped us simplify our full weeks, allowing us to spend less time in the kitchen during the week.
I encourage you to give meal prep a try. Start small, with just one thing. This one thing may look like preparing one breakfast item, or chopping a few veggies for snacks and lunches. By starting now, you'll get into a routine with meal prep and build some meal prep muscles. I think you'll be amazed at how much of an impact preparing just one thing can have on your week.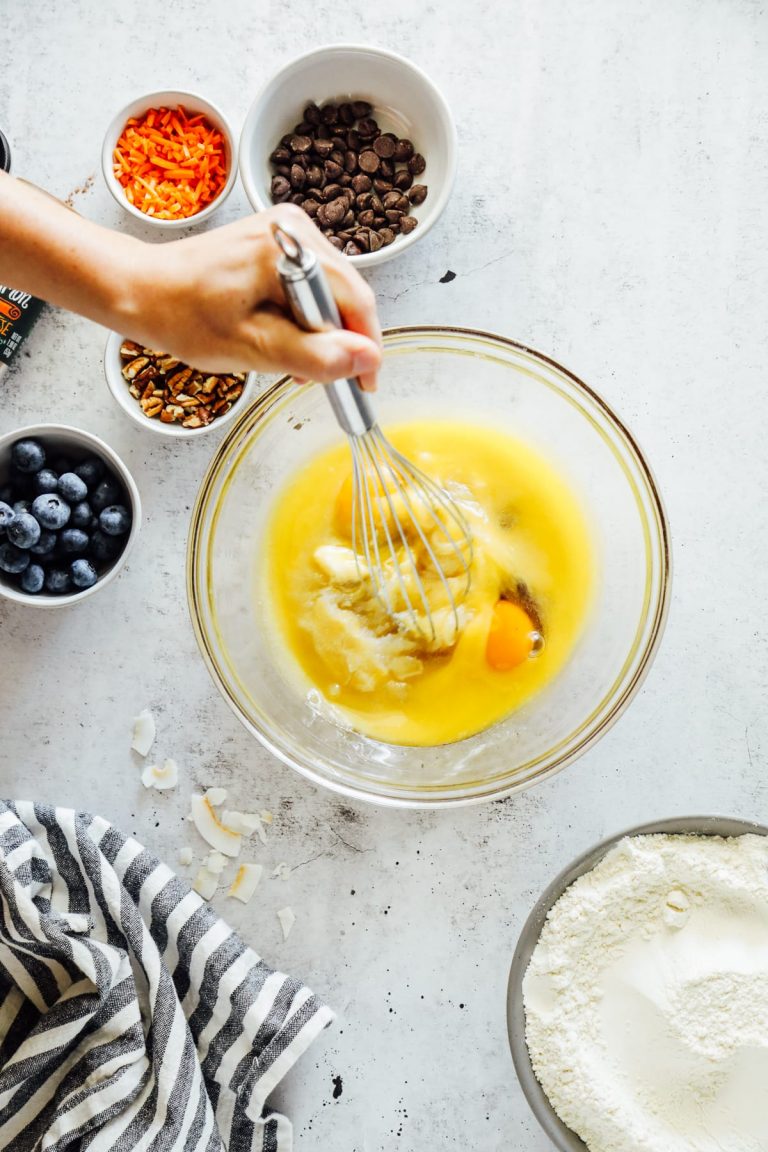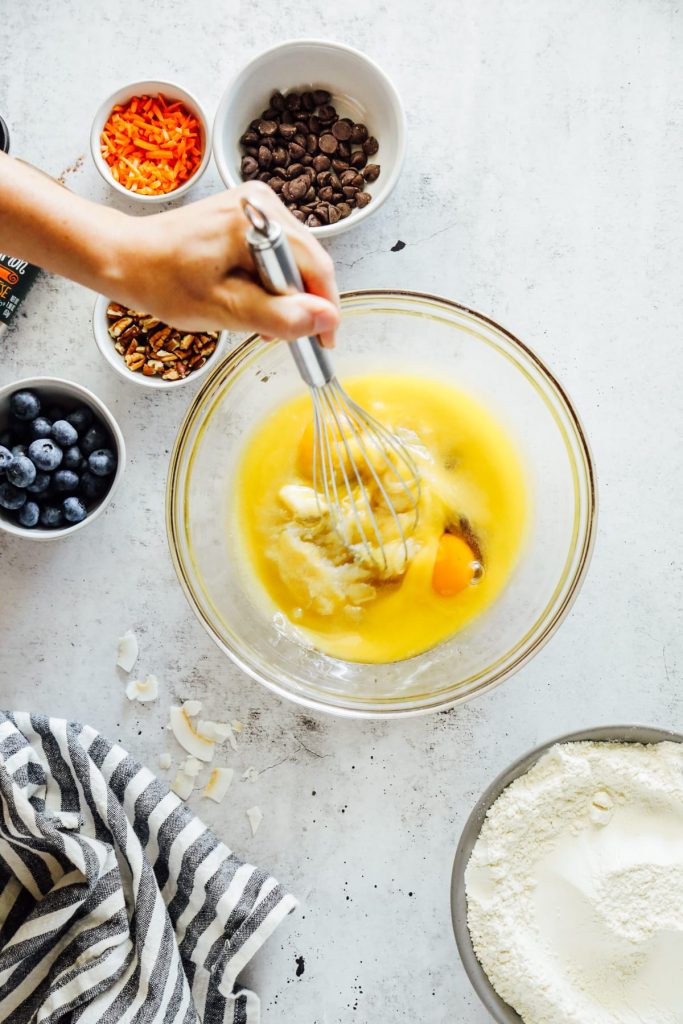 This week, here on the blog, we're going to make muffins. The goal in sharing simple muffin recipes is to help you get started with meal prep.
Muffins are a great food to prep in advance for several reasons:
They're easy to make. About 15-20 minutes is all you'll need to prep muffins.
They keep in the fridge for about a week.
They don't require any special reheating. I keep muffins in the fridge and take out as many as needed when I wake up in the morning. By breakfast time, the muffins are usually around room temperature. Muffins may be reheated in a microwave, too.
They will feed a family for multiple days, especially if paired with fluffy scrambled eggs or sunnyside up eggs, healthy yogurt bowls, or smoothies. <–This keeps the muffins from getting boring morning after morning.
It's easy to cook once, eat twice with muffins. Make a double batch so you can save some in the freezer for another week (or even later that week). For most flour-based recipes, I don't recommend doubling recipes in the same bowl since the results aren't always favorable. Use two bowls, and whisk together each batch in their own separate bowl. Sure, this means cleaning up an extra bowl, but think about the time savings in the future.
Muffins aren't just for breakfast. They also make a great lunchbox addition and snack.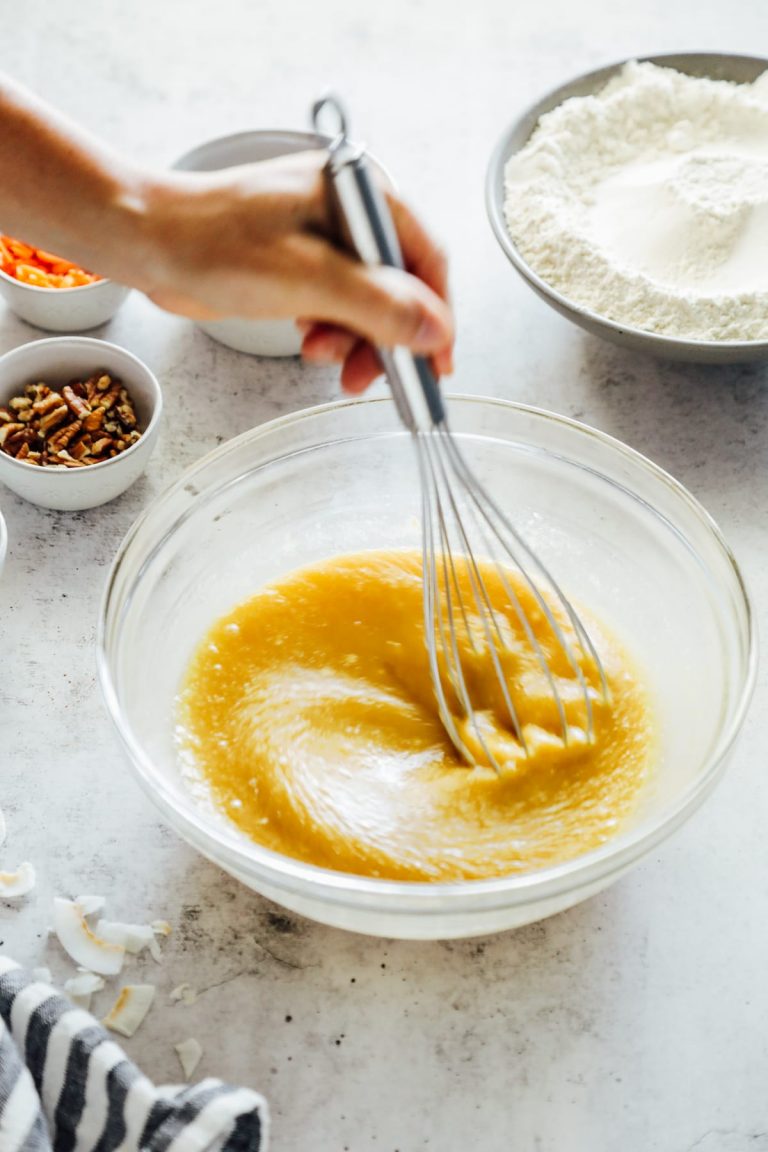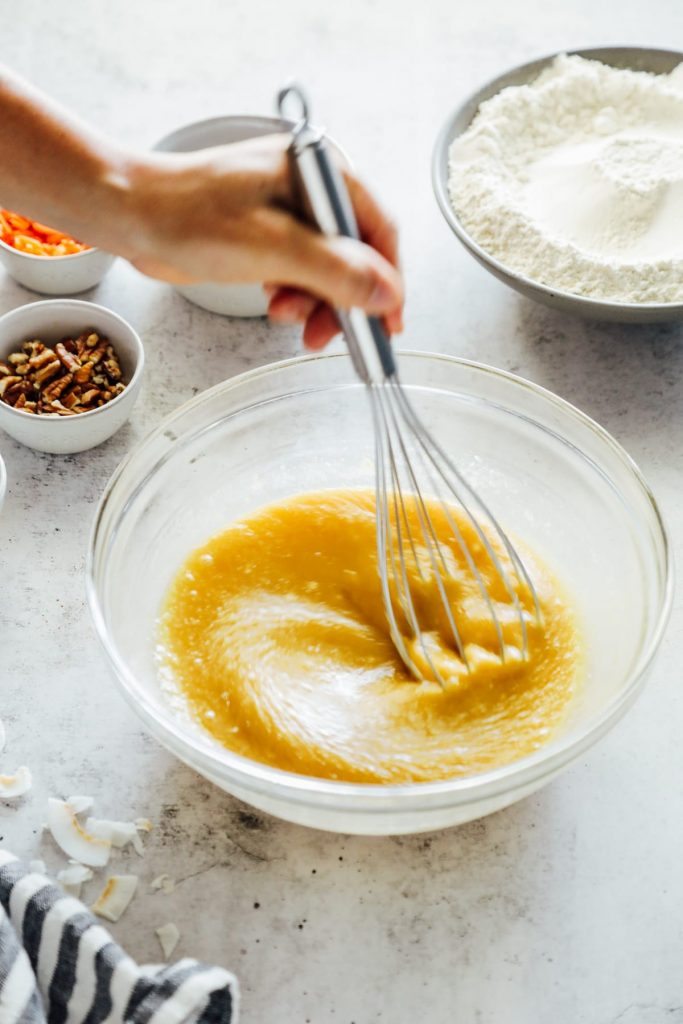 Later this week we're going to make a flourless, blender muffin recipe. Today we're going to make muffins using einkorn flour.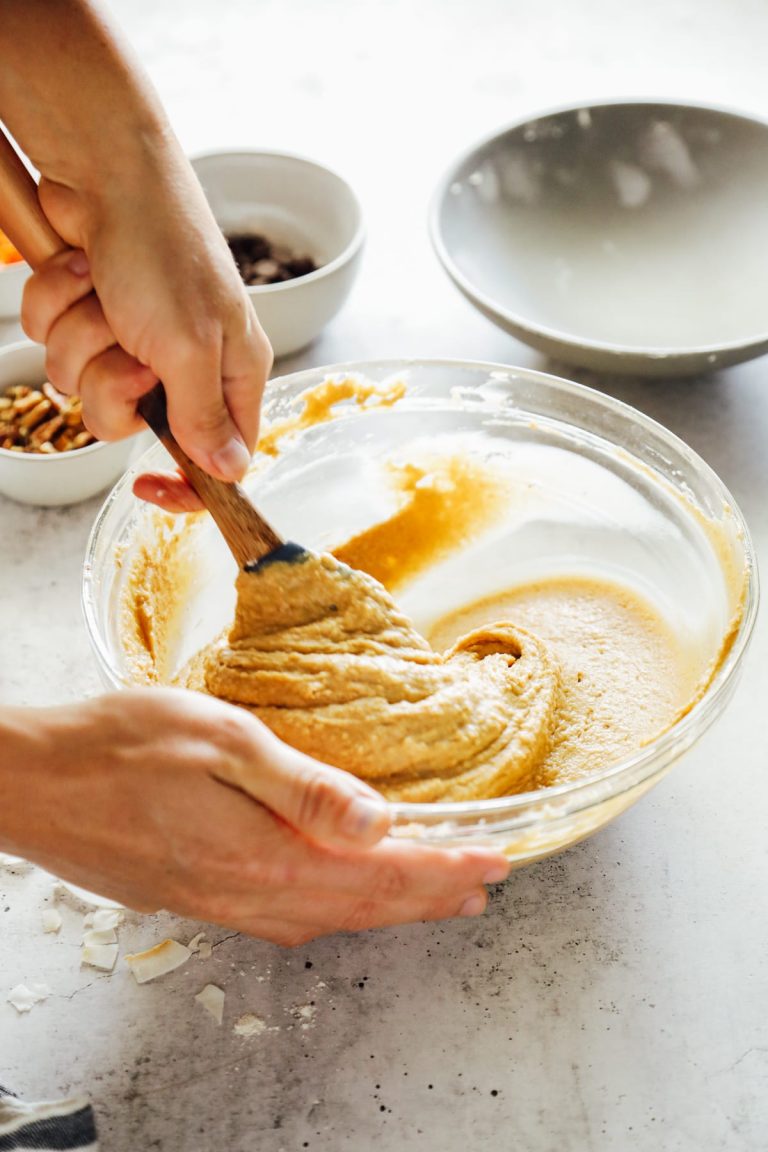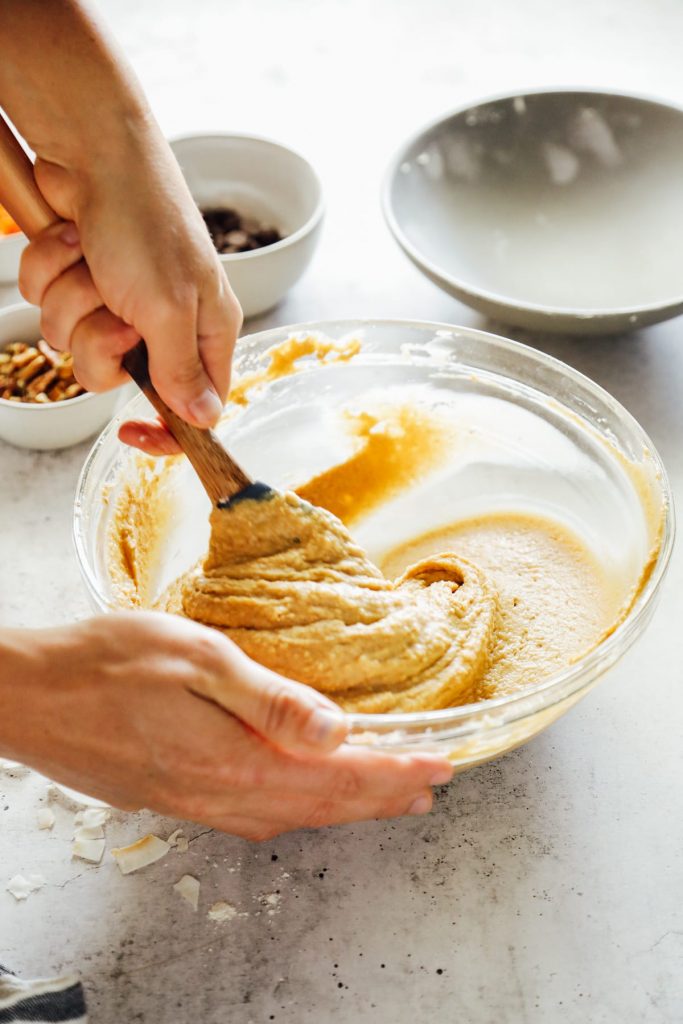 Einkorn is known as the oldest variety of wheat making it an "ancient" grain. The ancient grain is believed to have originated in the Tigris-Euphrates region and is possibly the main grain referenced in the earliest accounts of the Bible. Einkorn is said to be the wheat men were eating in the earliest days before modern day wheat varieties. While modern wheat has undergone hybridization, einkorn still holds true to its original properties. Einkorn is slowly gaining popularity, but is still grown in only a few regions in Europe.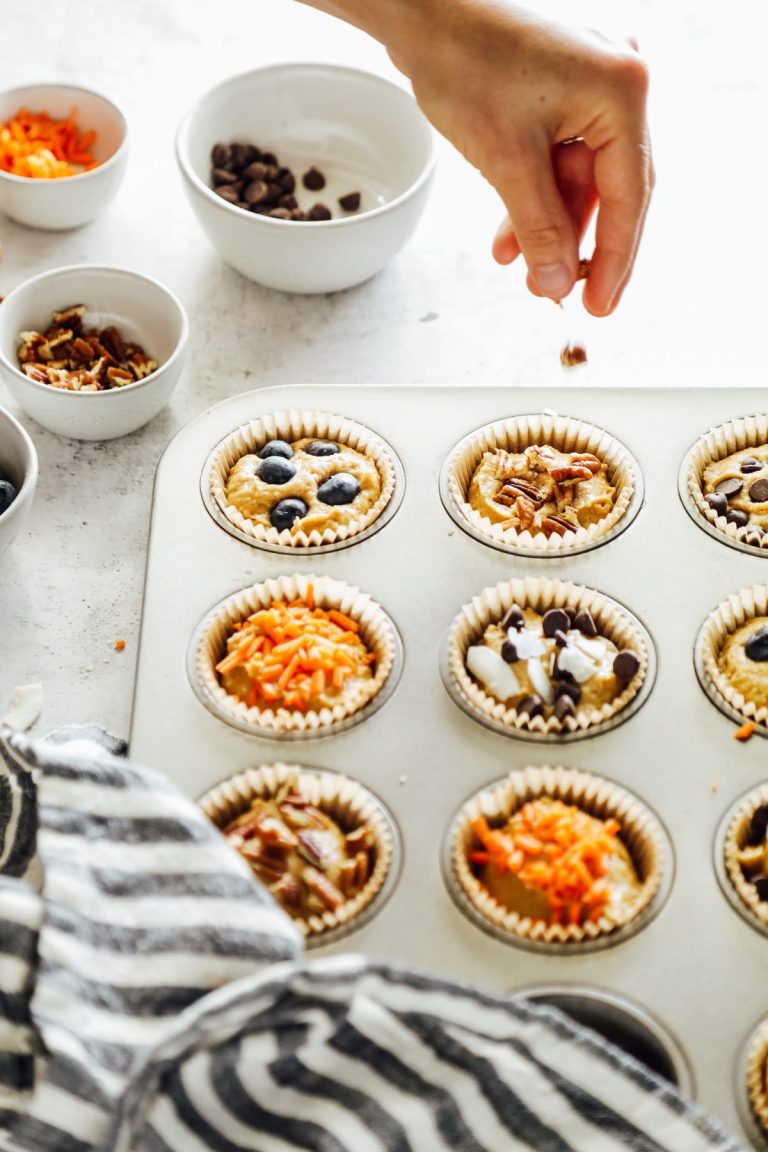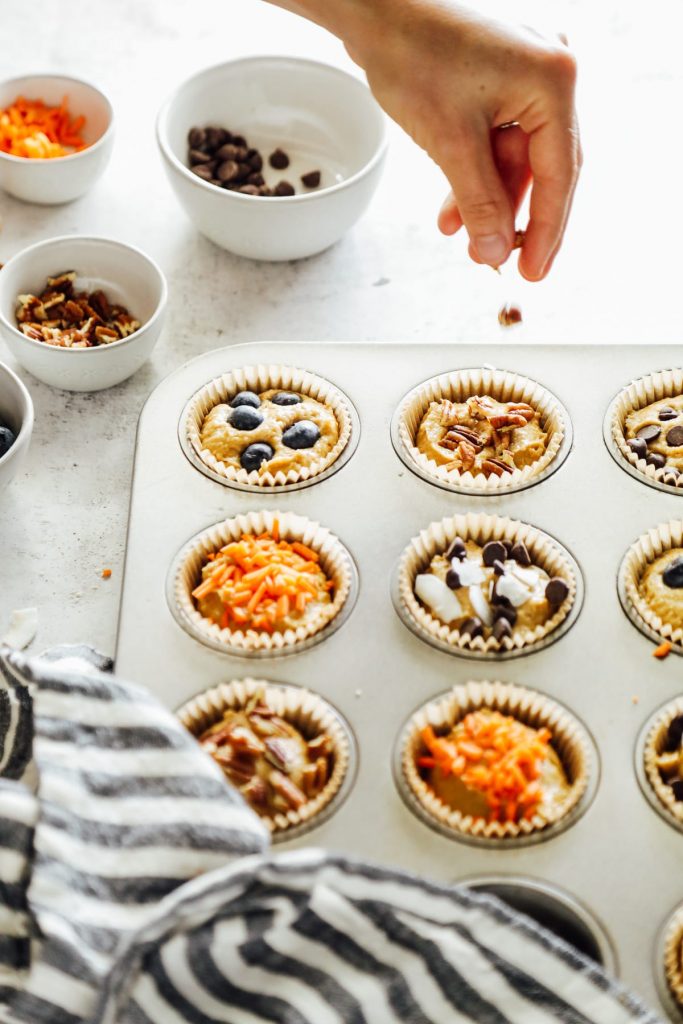 Einkorn is my favorite flour to work with when making traditional, flour-based baked goods. The sweet, ancient grain has a lighter texture and taste than modern day wheat, and contains a more favorable gluten ratio.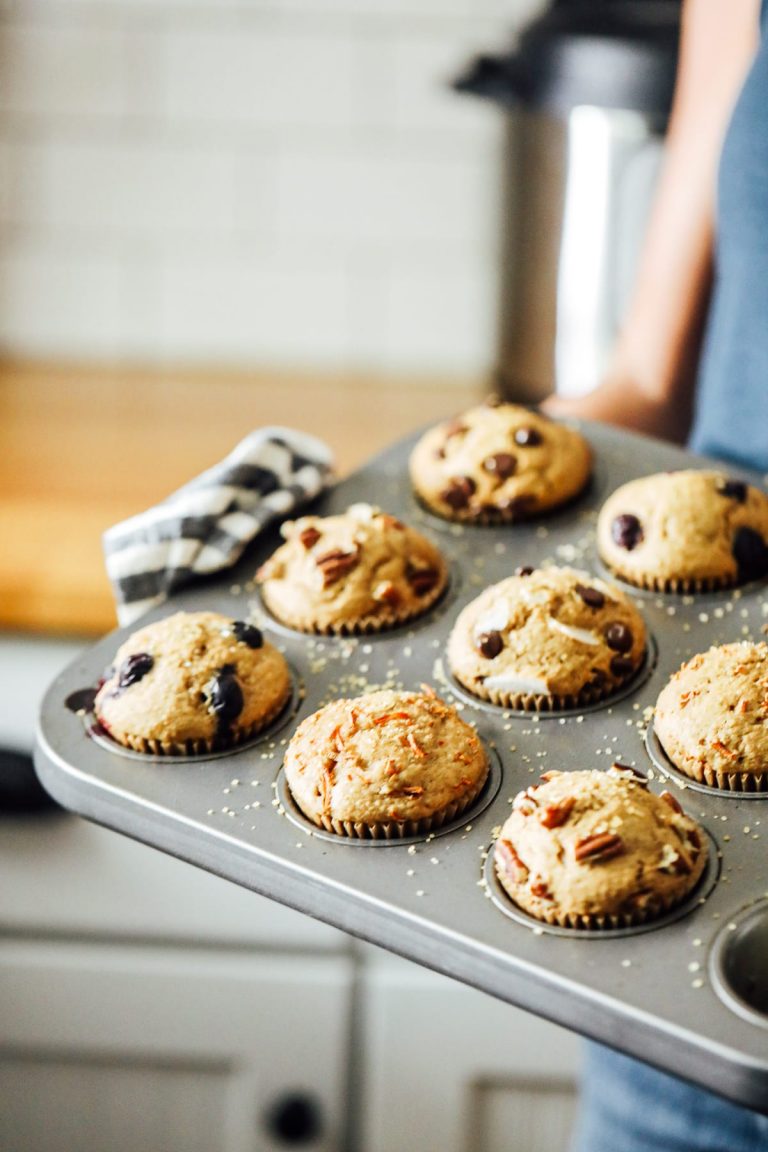 I've received a number of requests for particular baked good recipes made with einkorn flour. One of the requests that stood out was for a master muffin recipe. The suggestion was to create one master muffin recipe with multiple possibilities. What a great idea! Talk about simplicity.
Over the past couple of months, I've been tweaking this master recipe to make it just sweet enough, just moist enough, just flavorful enough to be able to work with multiple mix-in options. Today's recipe is just that–a incredibly versatile muffin recipe that can easily be customized to your liking. Feeling like a blueberry muffin this week? No problem! Use this recipe as your base. How about chocolate chip and coconut muffins? Awesome! Do it! Start with the base recipe and add in your chocolate and coconut. What about veggie-filled muffins? Yep, add those veggies.
This recipe is perfection, in my opinion. Simple, basic perfection with so many possibilities.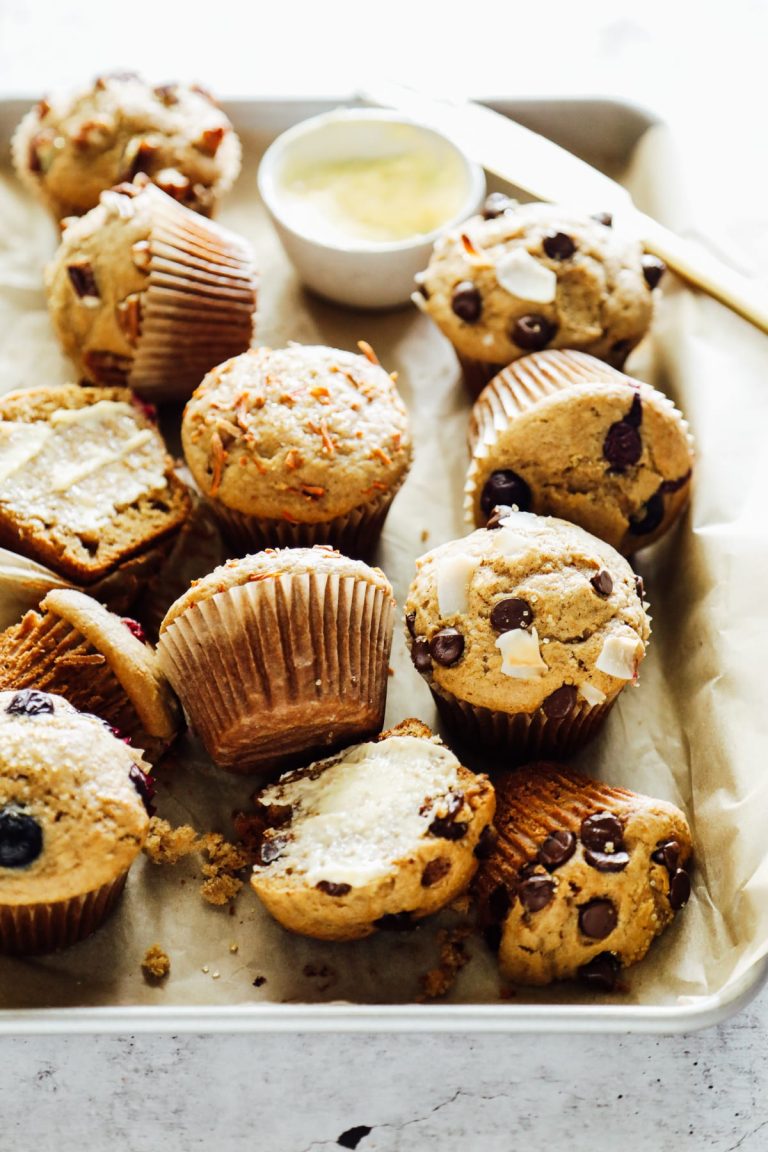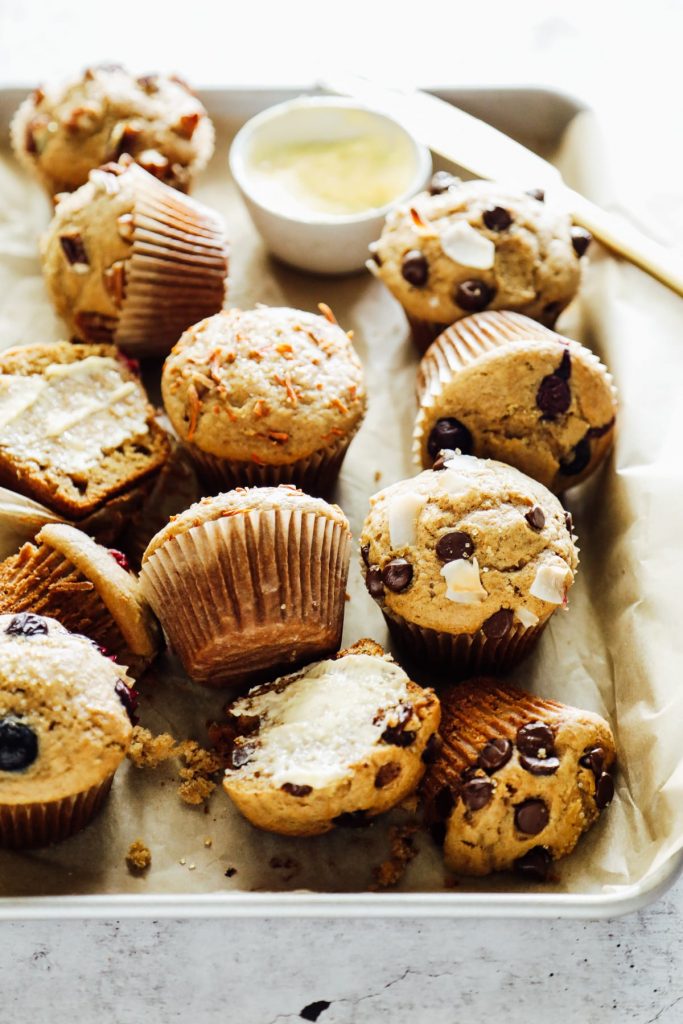 Talk about the perfect way to start flexing your meal prep muscles before the busyness of the new school season.
These muffins are a great breakfast for busy school mornings. Pair the einkorn muffins alongside eggs (one of 16 different egg styles), healthy yogurt bowls, or a smoothie. For more breakfast ideas for kids (and the entire family), check out 27 Easy & Healthy Kids Breakfast Ideas.
More Favorite recipes
7 Ways to Make Einkorn Muffins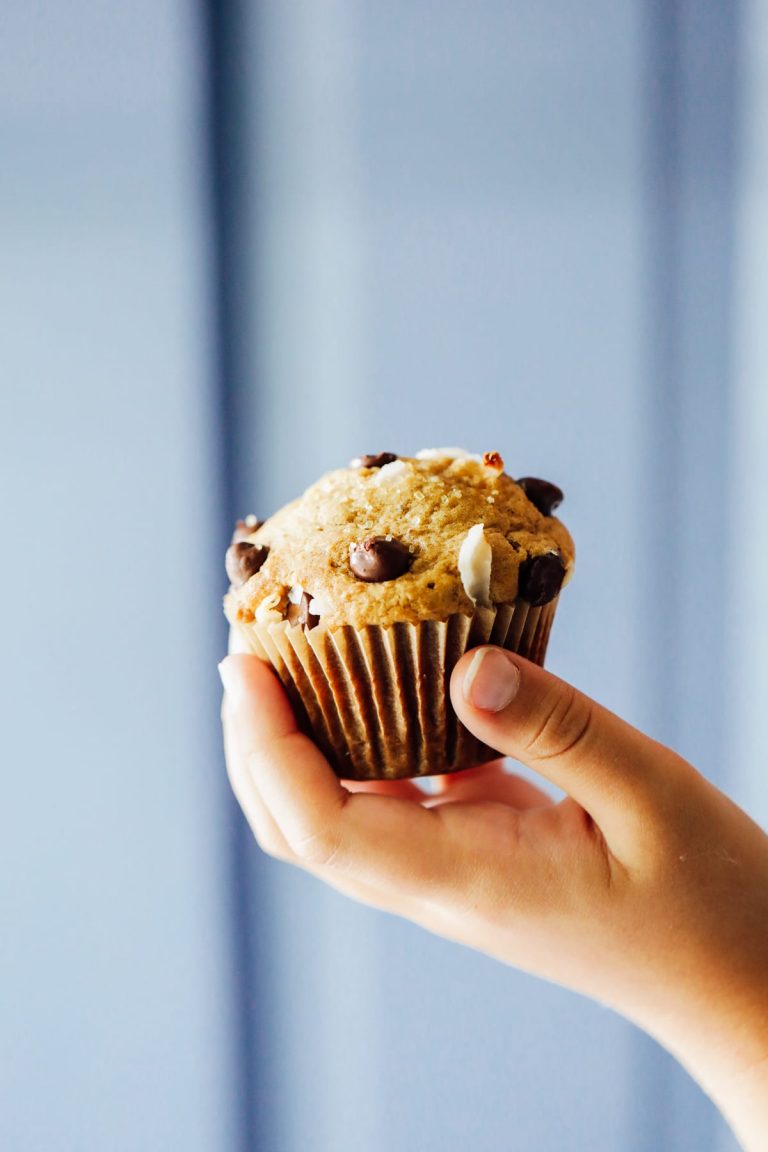 Take the Guess Work OUt of meal planning
Free 64 Rotational Meals Ideas Cheat Sheet
Breakfast, lunch, dinner, and snack recipes to rotate week after week. Put healthy meals on auto-pilot.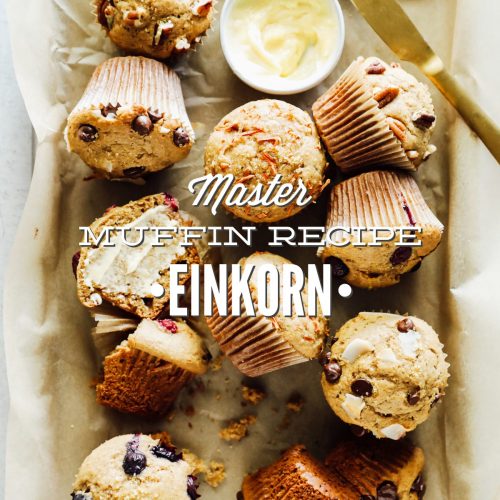 Einkorn Muffin Recipe: One Master Recipe, Multiple Ways to Customize
A master einkorn muffin recipe with multiple mix-in possibilities. Make these muffins your own by adding your favorite mix-ins, like: chocolate chips, fruit, nuts, or shredded coconut.
Ingredients
8

TB

unsalted butter

melted

½

cup

maple syrup

(144g) or honey

½

cup

unsweetened applesauce

(135g) OR plain whole milk yogurt (or a dairy-free yogurt)

2

eggs

1 1/2

tsp

pure vanilla extract

1 3/4

cups

all-purpose einkorn flour

(222g), sifted *

1

tsp

baking powder

½

tsp

baking soda

1

tsp

cinnamon

¼

tsp

salt
Instructions
Preheat the oven to 350F. Grease or line a muffin pan.

In a large bowl, whisk the wet ingredients together: melted butter, maple syrup, applesauce, eggs, and vanilla extract.

Add the dry ingredients to the wet ingredients: sifted einkorn flour, baking powder, baking soda, cinnamon, and salt. Stir to combine.

Add any customizations desired (see notes, below). Stir to incorporate the customizations into the batter.

Scoop the batter into the muffin pan (it will be thick). I use an ice cream scooper.

Bake the muffins for 18-20 minutes, until firm on top. My muffins are usually done at 18 minutes, but this may vary with each oven. Allow the muffins to cool for a few minutes before enjoying.

For storage, I keep the muffins in an air-tight container in the fridge for up to a week. They also freeze well.
Notes
*If you'd like to use whole wheat einkorn, decrease the amount by 1/4 cup. 
This is a master base recipe that's meant to be customized. Here are a few mix-in ideas to customize this recipe. Choose one option each time you make these muffins, or stick with your favorite from the list below.
1 cup fresh or frozen blueberries
1 cup halved blackberries
1 cup fresh or frozen raspberries
1 cup shredded carrots or zucchini 
1 cup chopped nuts
1 cup dried fruit, such as: chopped mangoes, cranberries, or cherries
1 cup chocolate chips
1 cup chocolate chips + ½ cup dried cherries
1 cup chopped apples + extra ½ tsp cinnamon + ¼ tsp nutmeg
1 cup shredded carrots + ½ cup raisins
For dairy-free muffins, use melted coconut oil in place of the melted butter.
Nutrition
Calories:
187
kcal
Carbohydrates:
24
g
Protein:
2
g
Fat:
8
g
Saturated Fat:
5
g
Cholesterol:
47
mg
Sodium:
114
mg
Potassium:
109
mg
Sugar:
9
g
Vitamin A:
275
IU
Vitamin C:
0.1
mg
Calcium:
44
mg
Iron:
1
mg