You know what we haven't talked about yet? Healthy snack ideas for the kids, that you can also pack and send to school. Today, we're going to chat about how to use food prep to simplify packing snacks, over 20 healthy snack ideas, and the best snack containers. I'll also share a few photo examples of packed school snacks. While we're specifically chatting about snacks for school, these ideas also work for home or when you need something after school in between karate practice and dinner, or for an outing to the park. And the ideas work for the whole family, not just kids.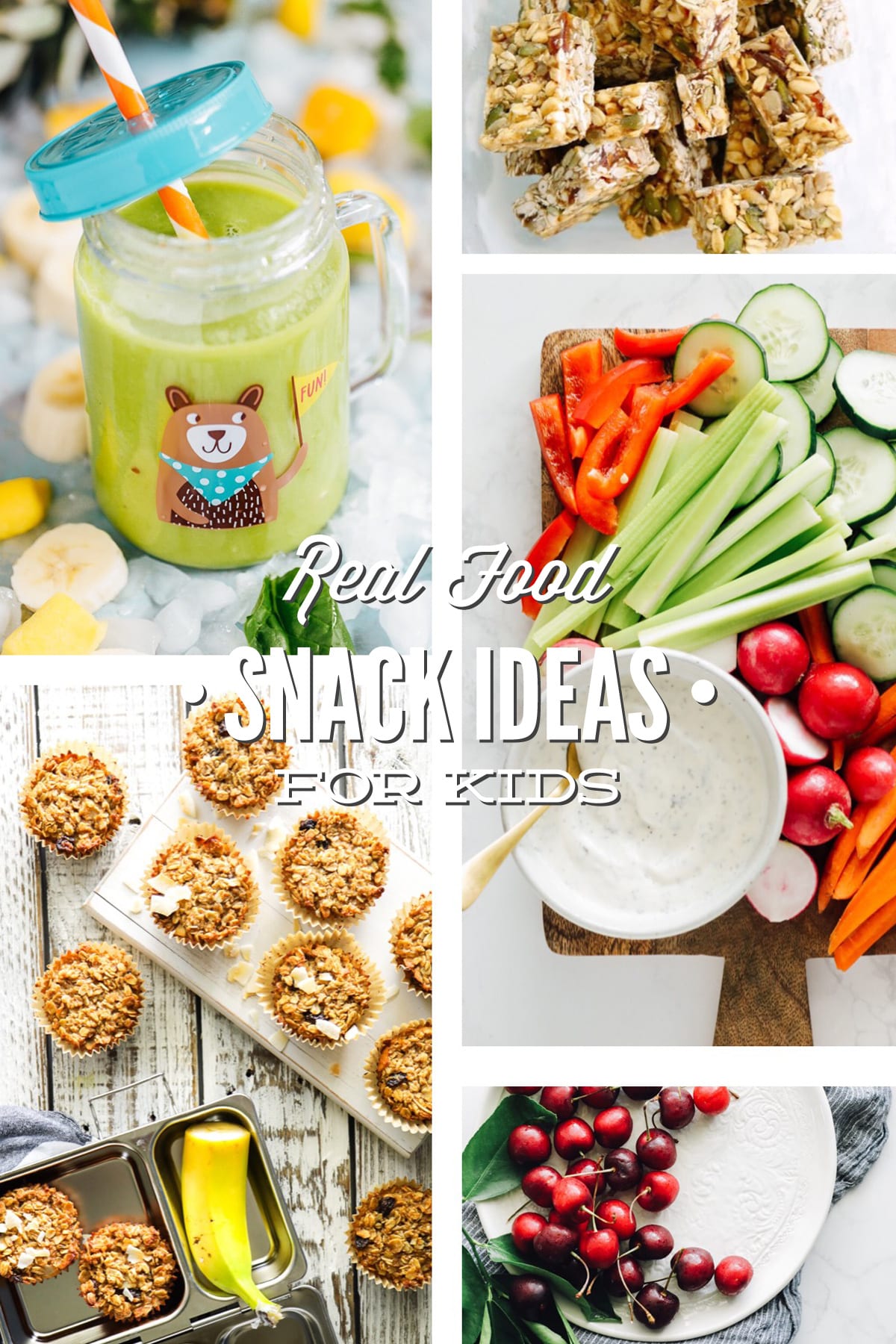 23 Healthy Kid Snack Ideas
If you're interested in more ideas, that are perfect for summer trips, camp, and on-the-go snacking, check out 31 Easy and Healthy On-the-Go Summer Snacks.