"What to serve with breakfast casserole?" That's the question, whether you're making the casserole for a quick weekday breakfast, special gathering, or Christmas morning. Here are 16 of my favorite side dishes to pair with any breakfast casserole.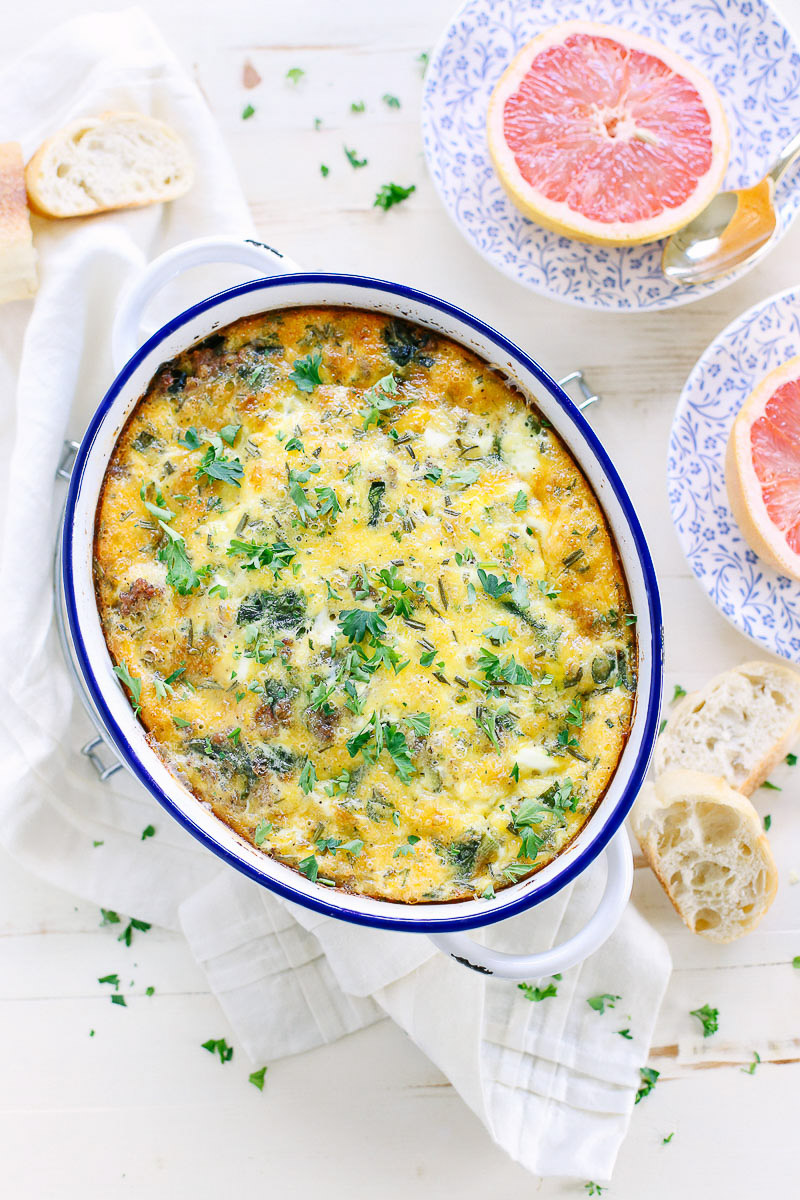 19. Bacon or Sausage
Many egg casserole dishes already include a breakfast meat like pork or turkey sausage, or bacon. But if you'd like to add extra protein on the side, why not cook up some oven-baked bacon, sausage patties or links, or add cold (sliced) ham on the side? For sausages, I love the Bilinski brand chicken sausages (delicious and easy to prepare).
For busy mornings, cook the bacon or sausage on advance, store in the fridge, and reheat in the microwave or on the stove-top. Then serve with a make-ahead casserole or omelet cups.